A Photo Exhibition held at EWU on the Effects of Gender Equality in Parenting
---
Jun 26, 2019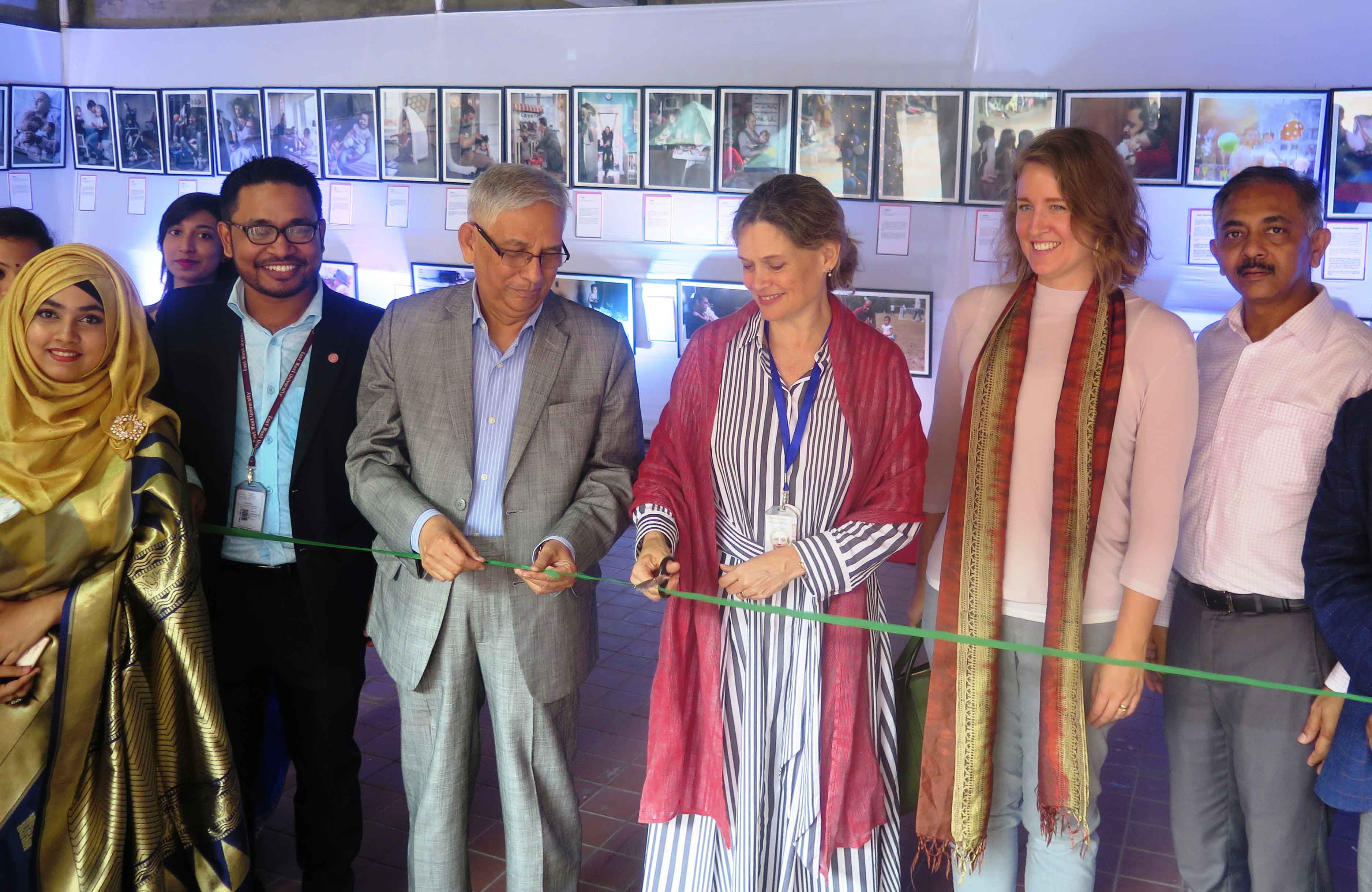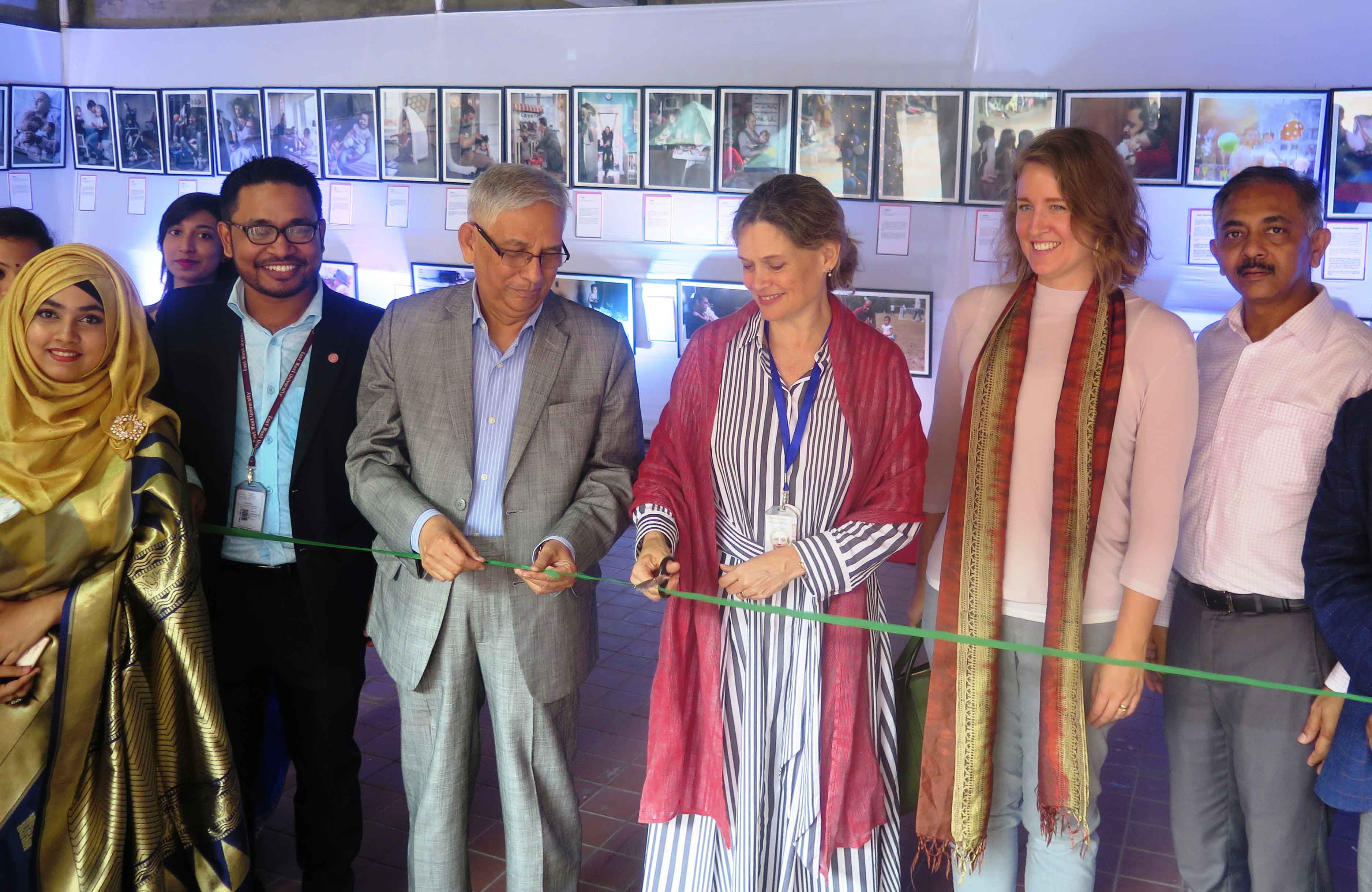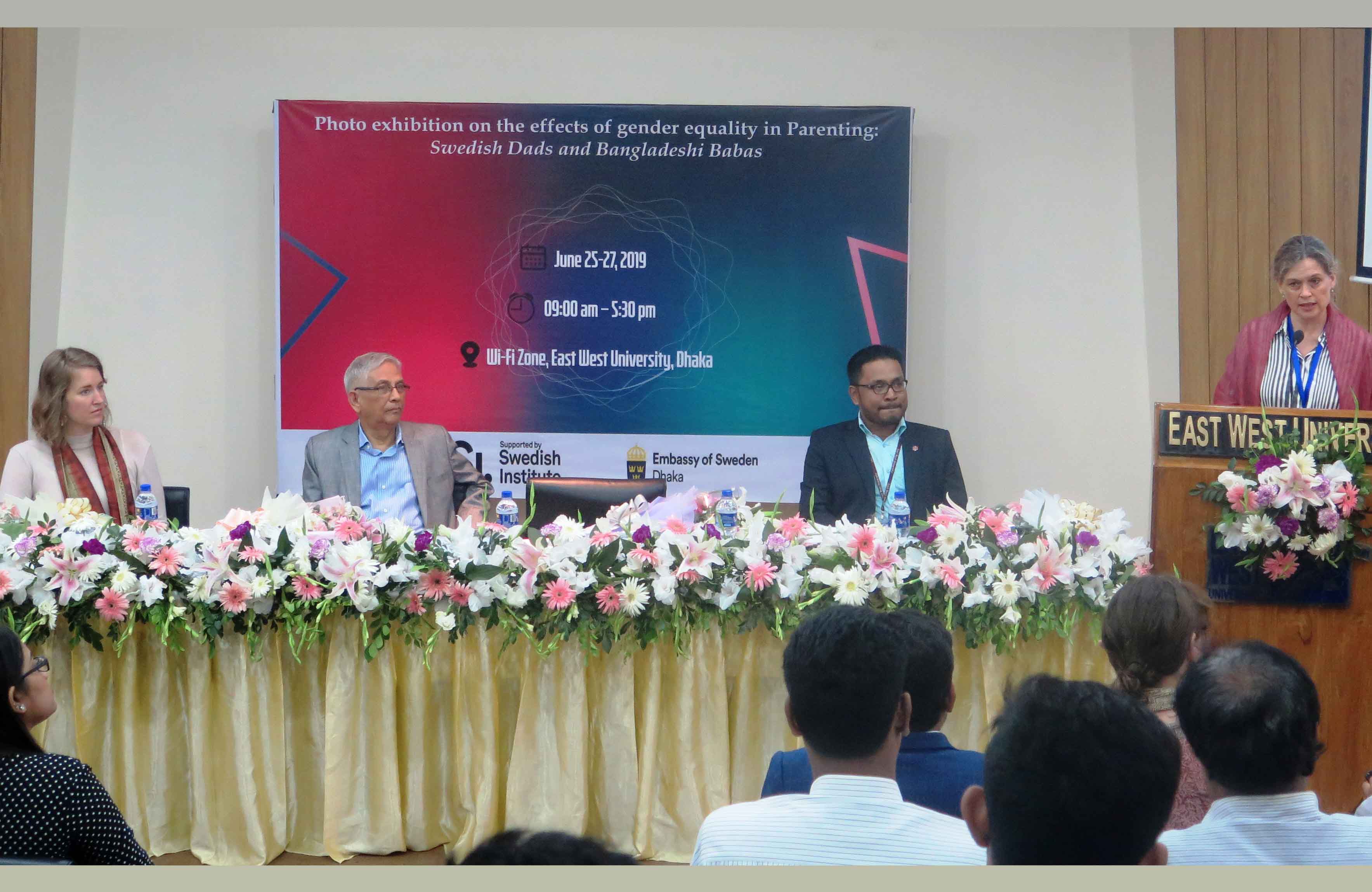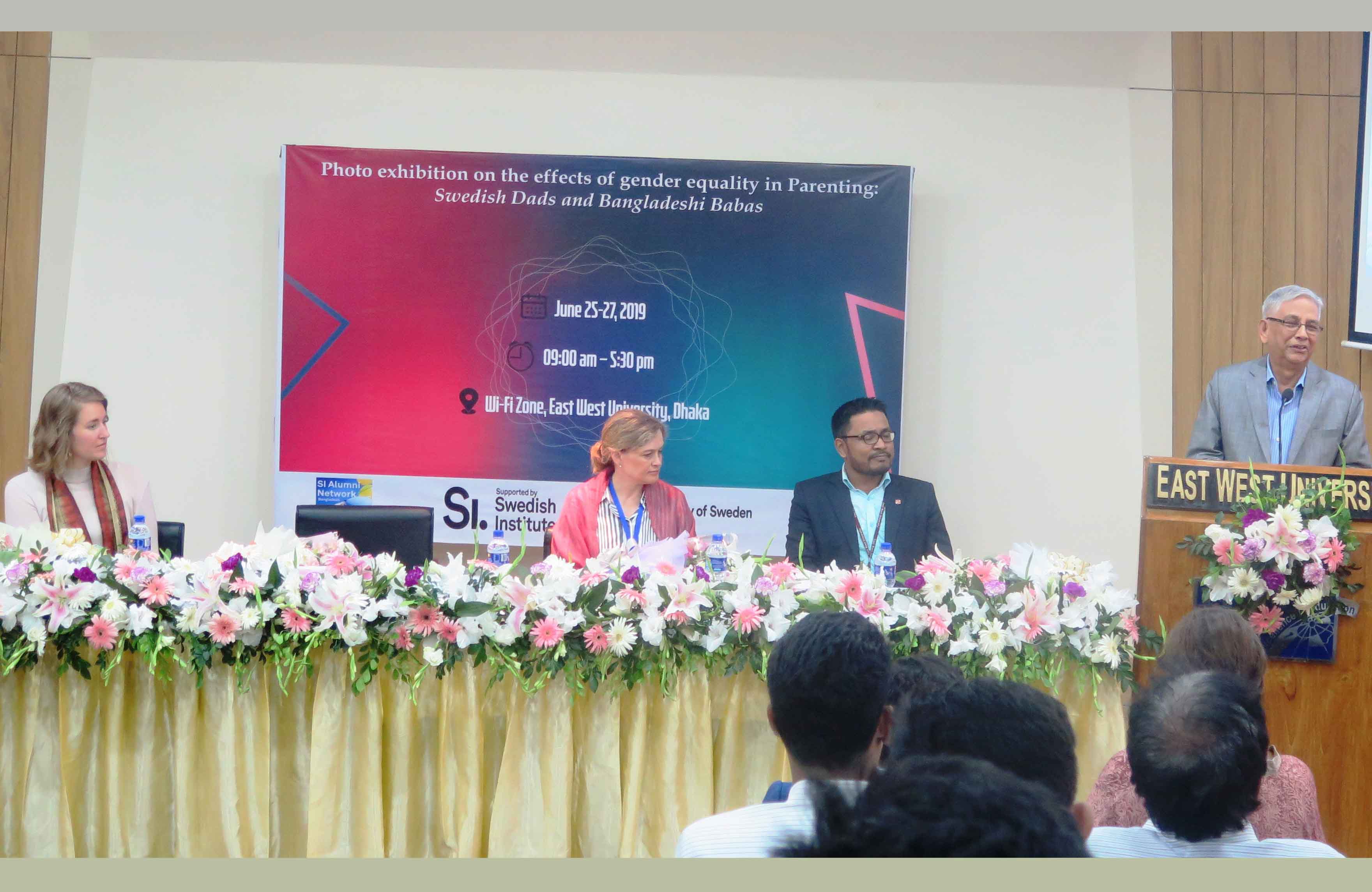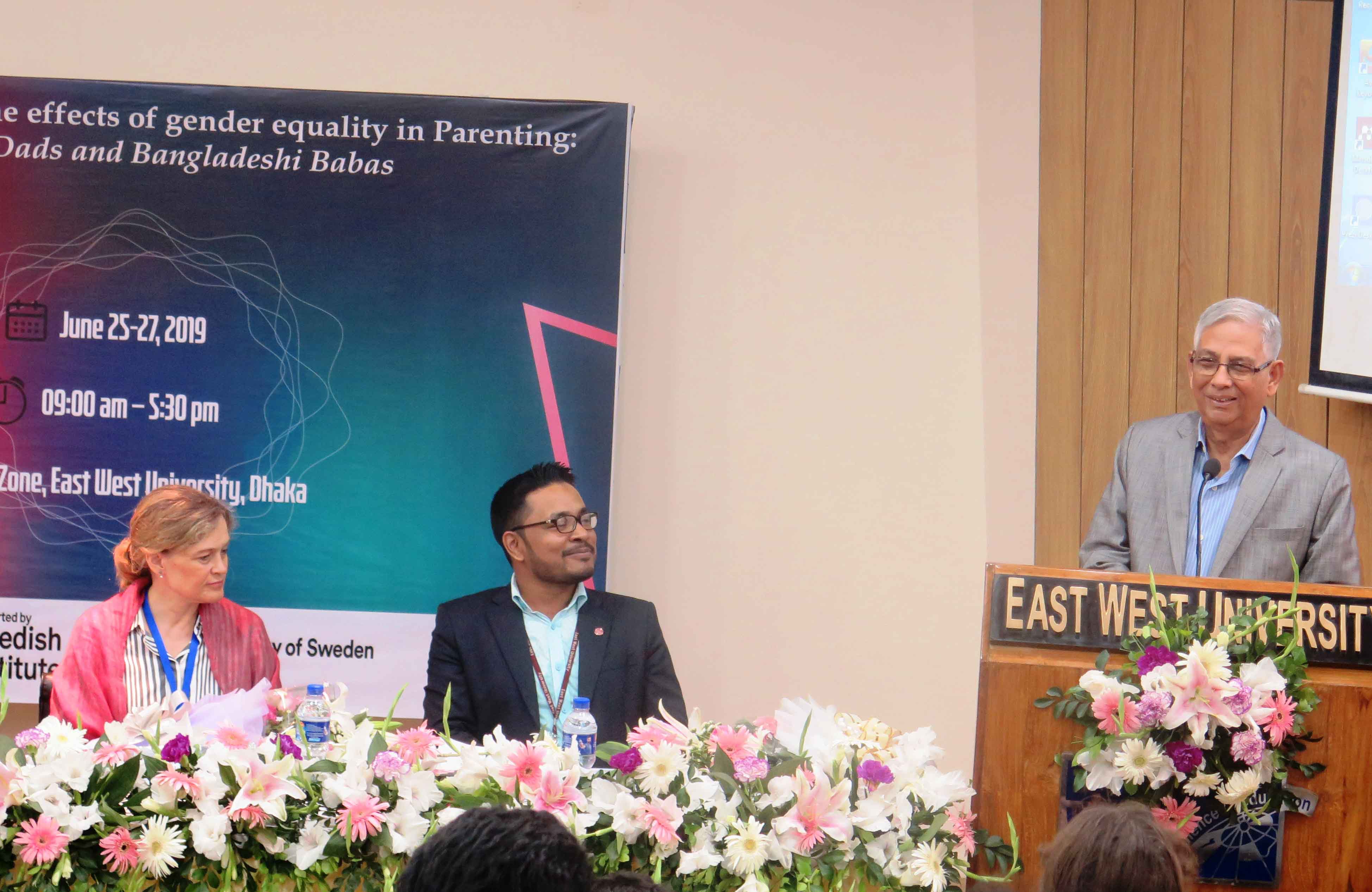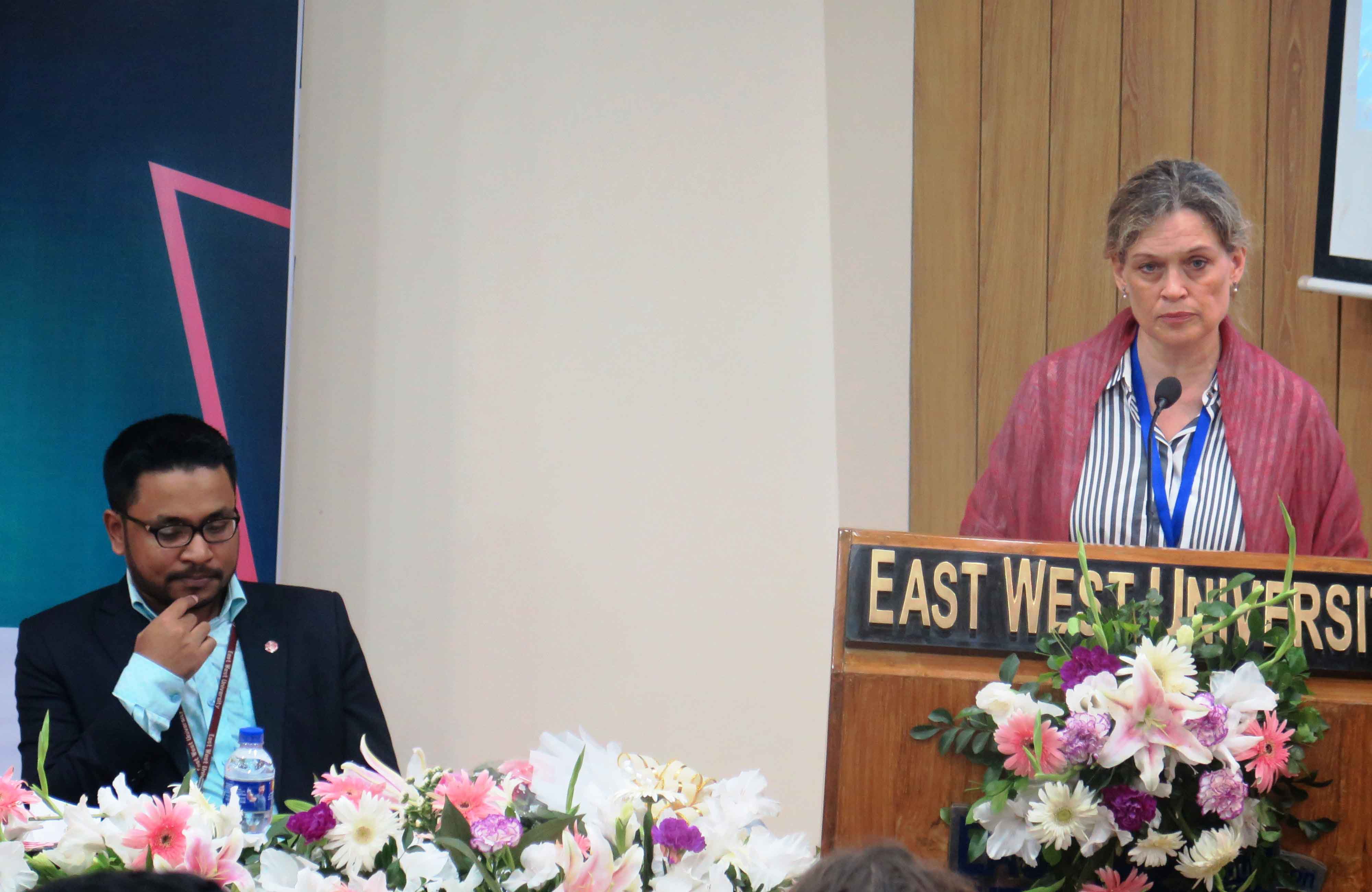 East West University (EWU) and Swedish Institute Alumni Network in Bangladesh jointly organized a photography exhibition titled "Swedish Dads and Bangladeshi Babas" (fathers) in association with the Embassy of Sweden in Dhaka. The exhibition held at EWU Campus, Aftabnagar, Dhaka, on 25 to 27 June 2019.
The exhibition on the effects of gender equality in parenting that showcased photos of famous Swedish photographer Johan Bavman along with photos of `Bangladeshi Babas' in care-giving roles. The Bangladeshi photos were selected from a process that involved a call for photos from all over Bangladesh. The exhibition was inaugurated by Her Excellency Charlotta Schlyter, Ambassador, Embassy of Sweden in Dhaka, and Dr. Mohammed Farashuddin, Chief Adviser of EWU and Former Governor of Bangladesh Bank. They spoke on gender equality issues in Bangladesh and Sweden in a brief discussion session. Mustafa Nizamul Aziz, Chairperson, Swedish Institute Alumni Network in Bangladesh also spoke his welcome remarks on the occasion.
The exhibition showcased photos of 25 Swedish fathers and 22 Bangladeshi fathers caring for their children. The photo exhibition is based on portraits of fathers who choose to stay home and spend time with their children and how their relationships with both their family members and their children have changed as a result. A large number of viewers visited the exhibition.