Debating Club Organized Inter-Department Debate Championship
---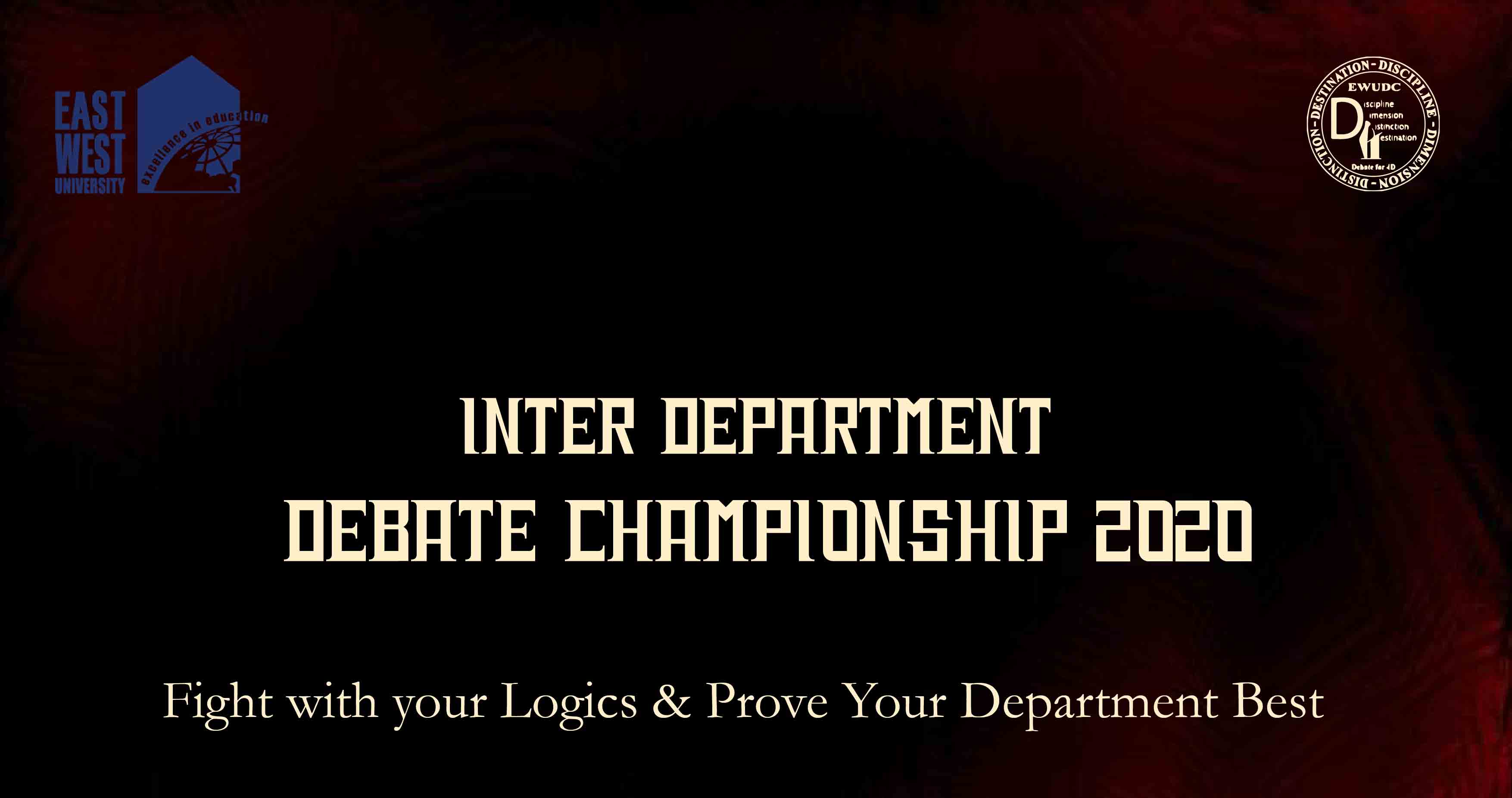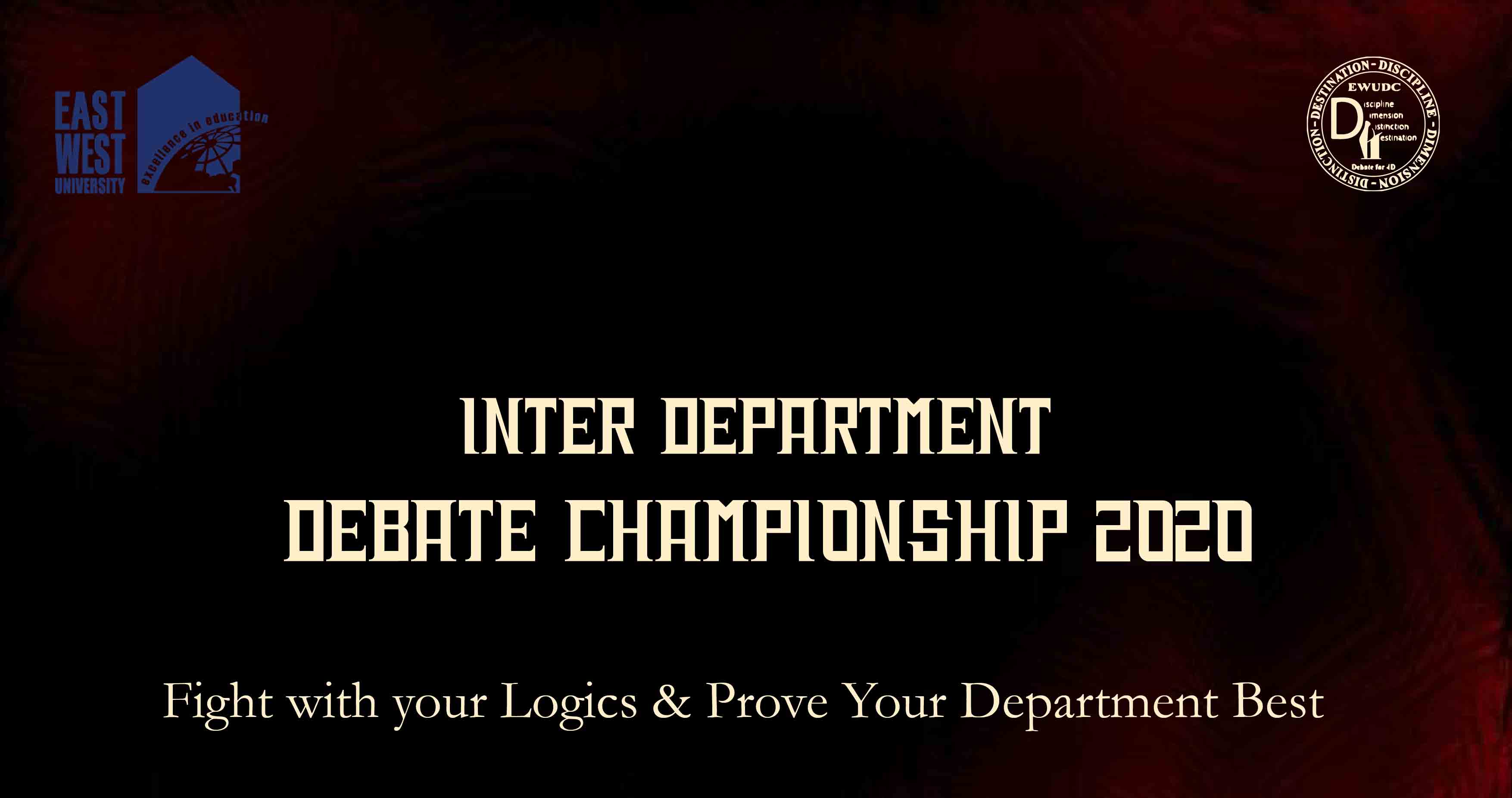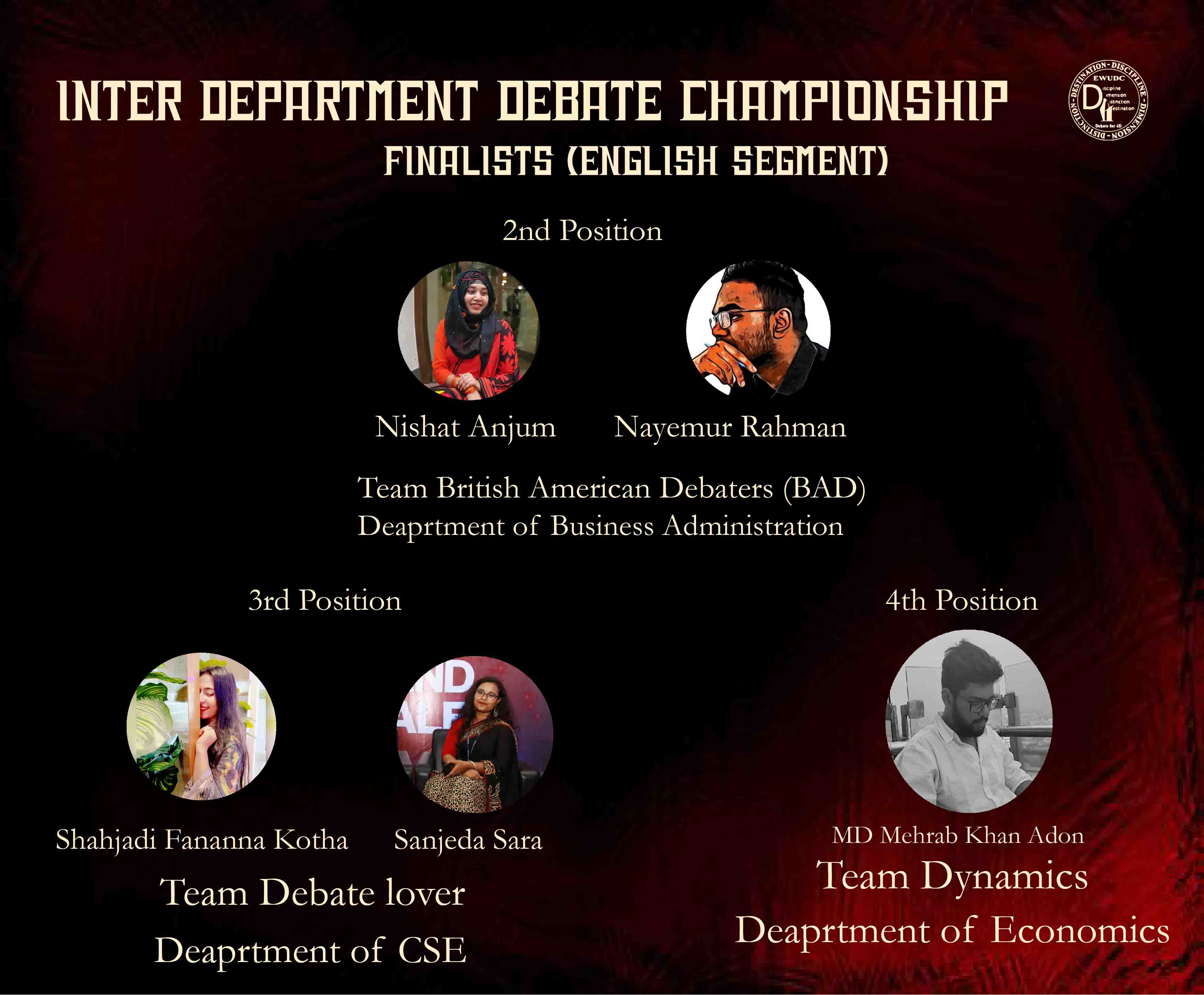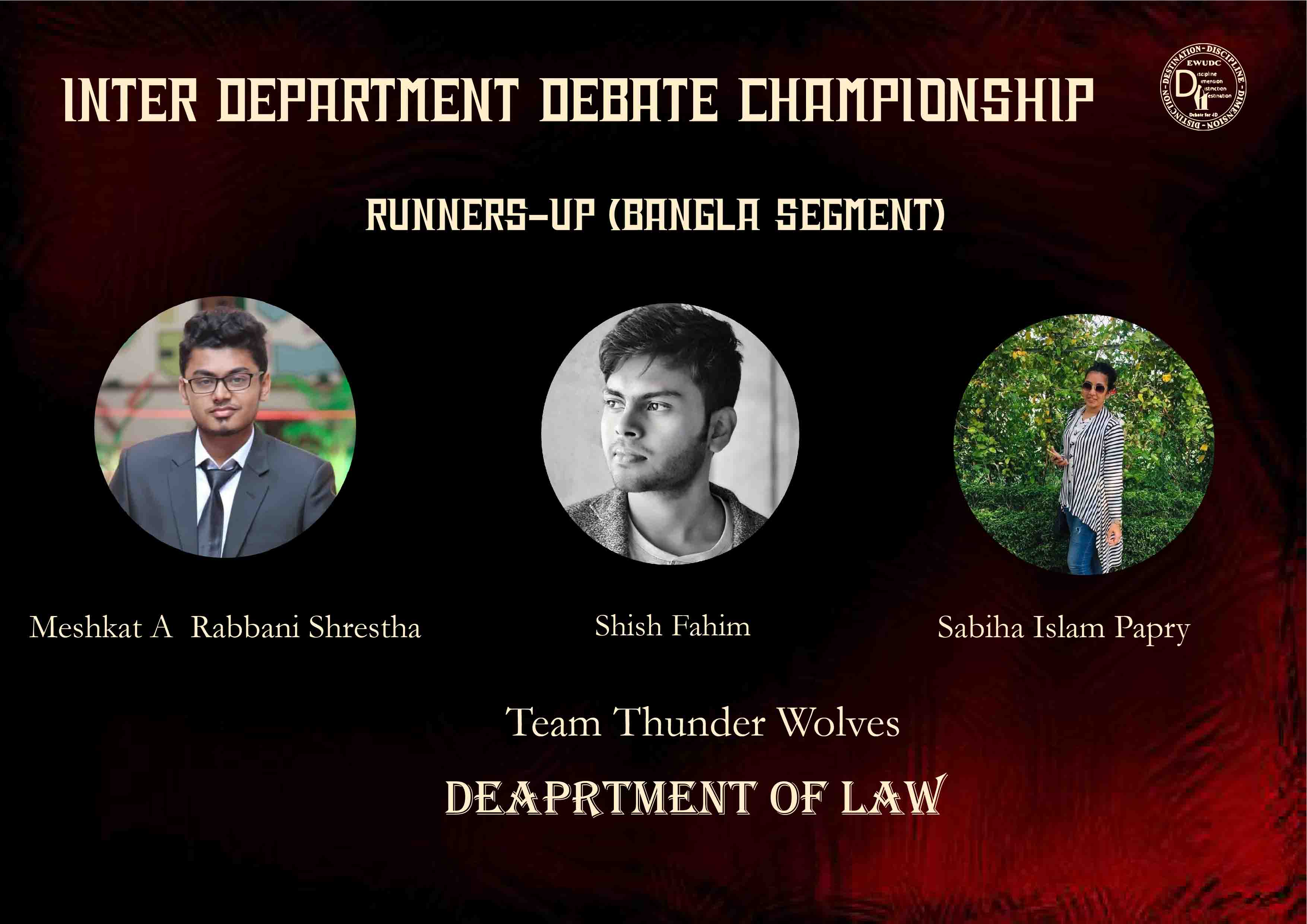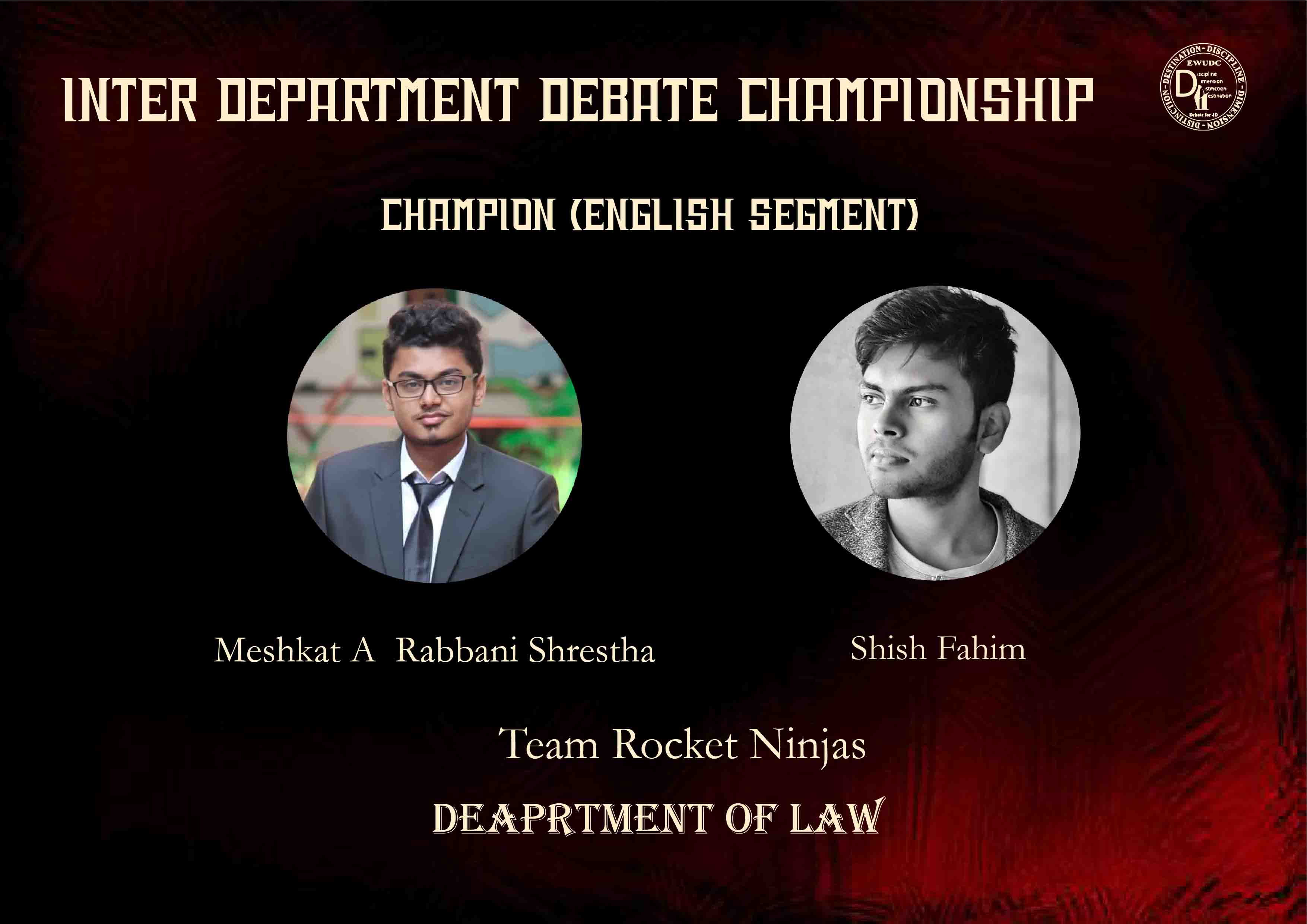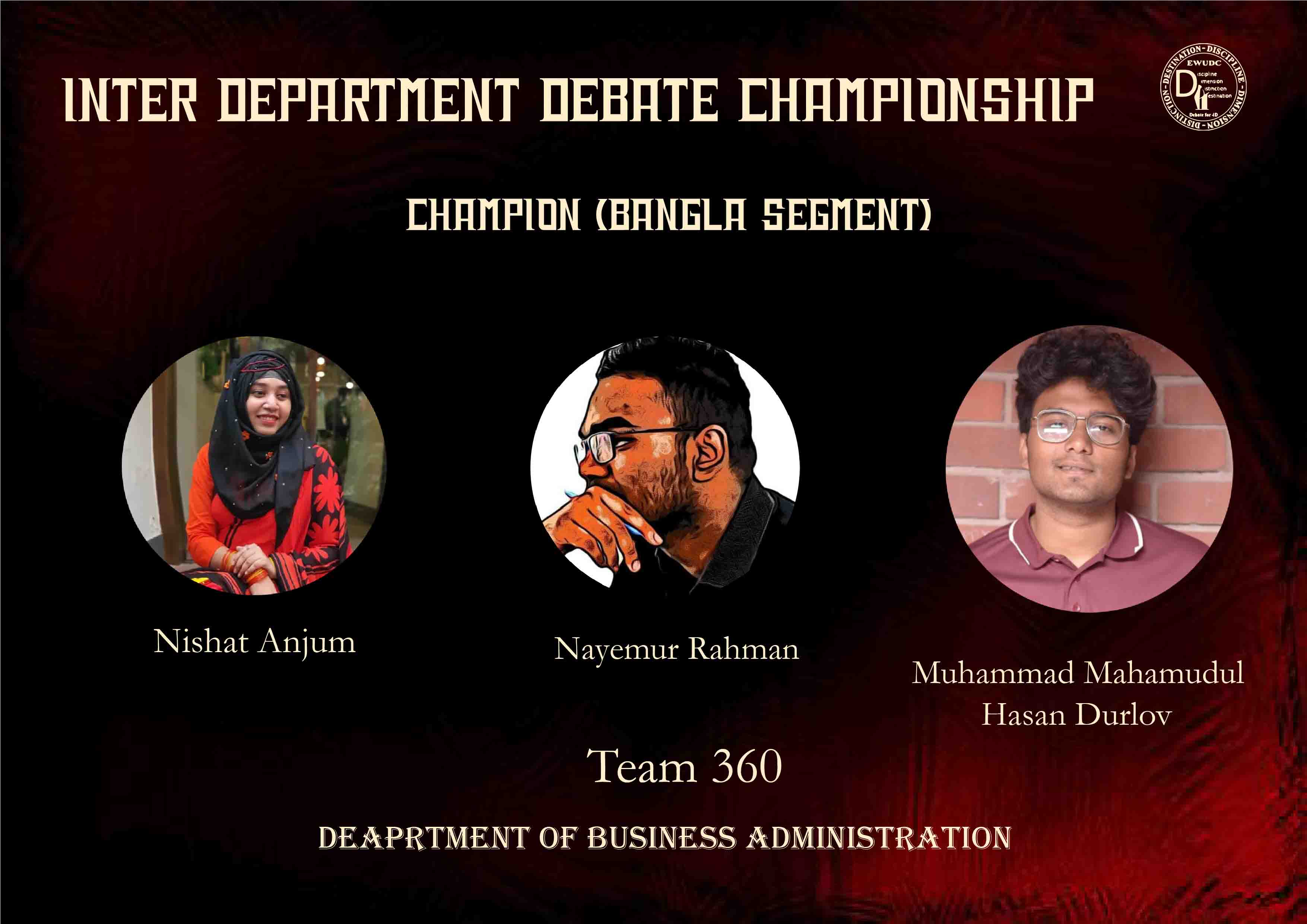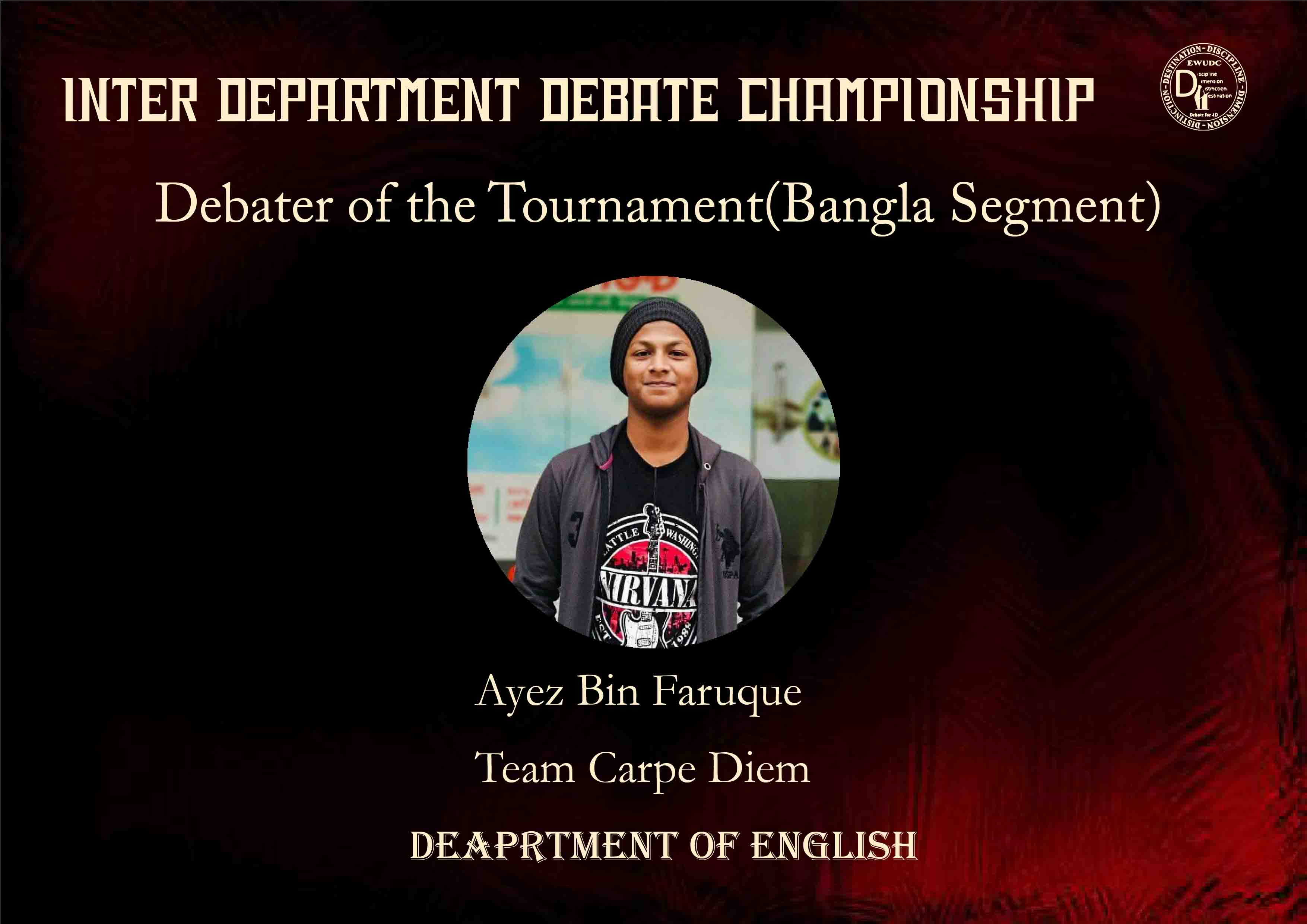 EWUDC successfully organized its first Online Inter-Department Debate Championship 2020. The main purpose of this tournament was to create a common communicative platform for all the students from different departments.
All the departments of the University participated in the tournament which is really appreciable. There were two segments, Bangla and English with more than 25 teams in both segments. There were two workshops regarding the basic rules and formats of the debate which was open for all students before the competition. The tournament once again amazed us with its exciting finale and closing ceremony on 31st October. The finale became more glorified when our moderator, Roushney Fatima Mukti, and the finalist teams' Departmental Chairpersons joined us. Alumni members- Tauhid Hossain Papon, Senior Journalist at Jamuna News and Shatil Hasan, Head of HR at BRAC were also there to make the day remarkable.
With all the best efforts from our participants, we got our winners from both segments. Team 360 from Department of Business administration was the winner of the Bangla segment, and runners up were Team Thunder wolves from the Department of Law. From the English segment, we got the winner team Rockets Ninjas, which was also from the Department of Law. The runners up were British American Debaters, Team Debate Lovers, and Team Dynamics. We also found our Debaters of The Tournament, Ayez Bin Faruque from team Carpe Diem (Bangla) and MD. Raiyan Haider from Team Jolly Beans (English), who dazzled us with their outstanding speeches and constructive argumentations.
EWUDC always inspires students to enrich their knowledge and prove their rationality by arranging these types of successful tournaments.