Martyred Intellectuals Day: Hajaro Tarunno Dhonito Ek Obishoronio Gatha
---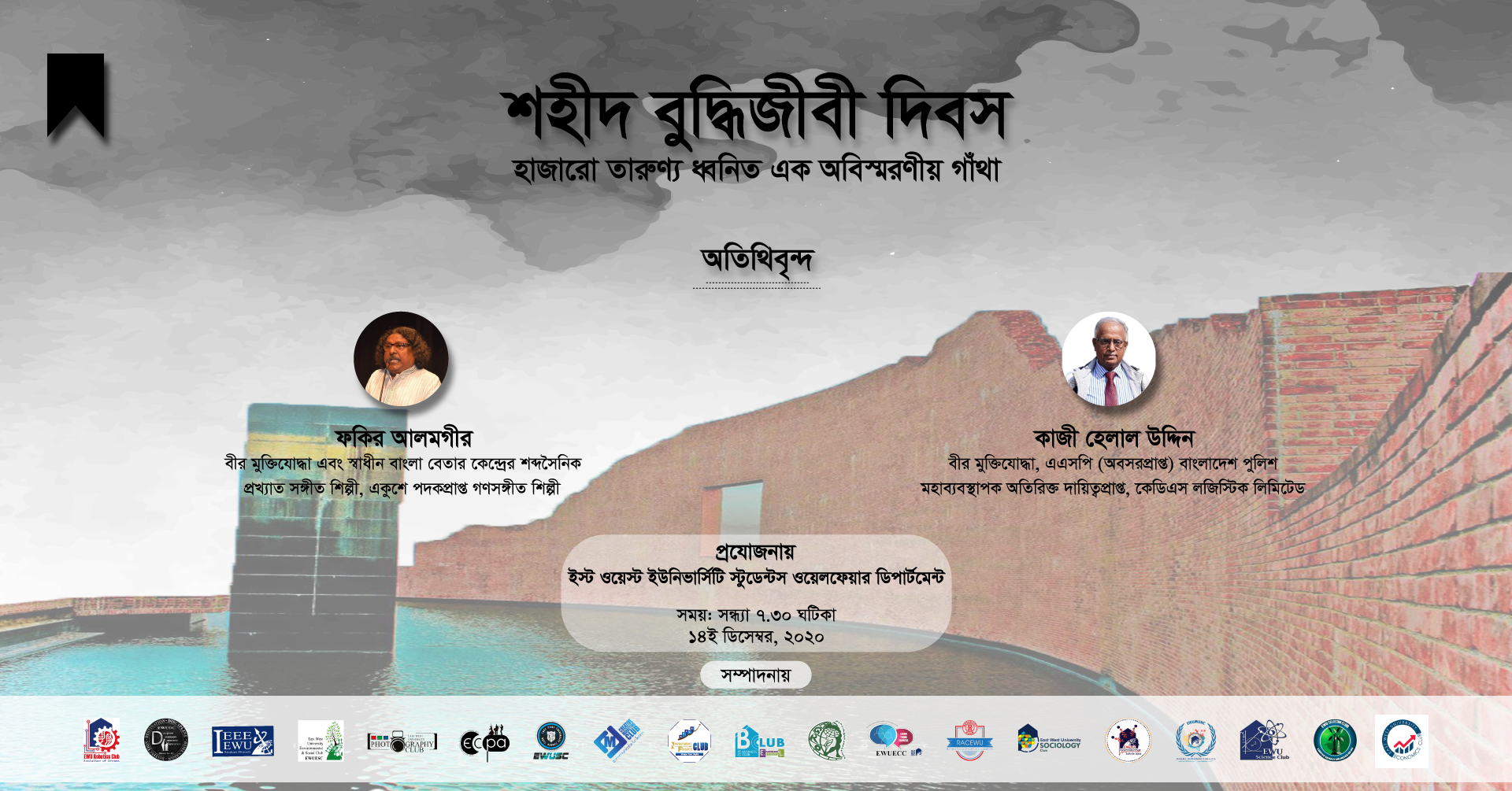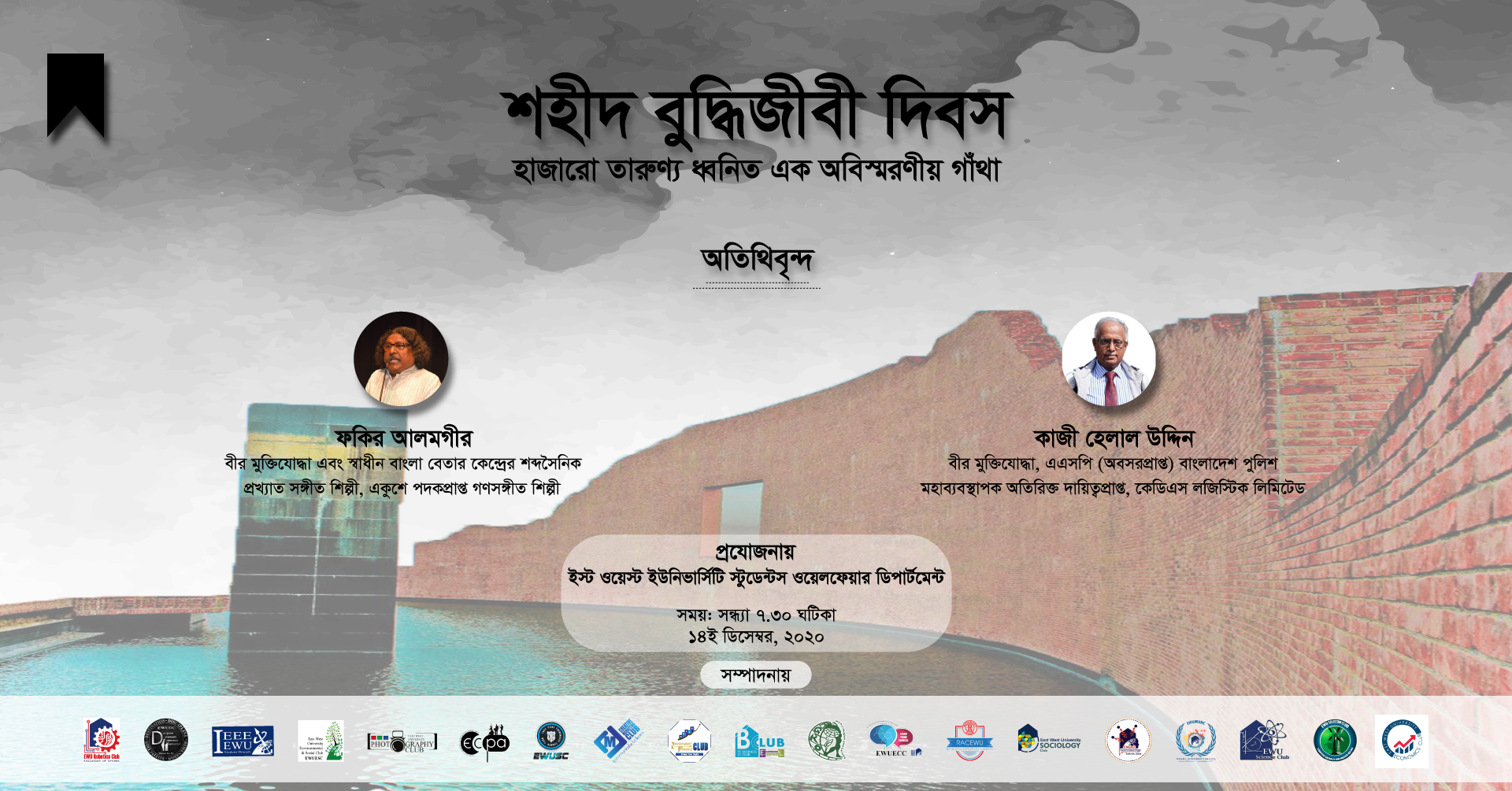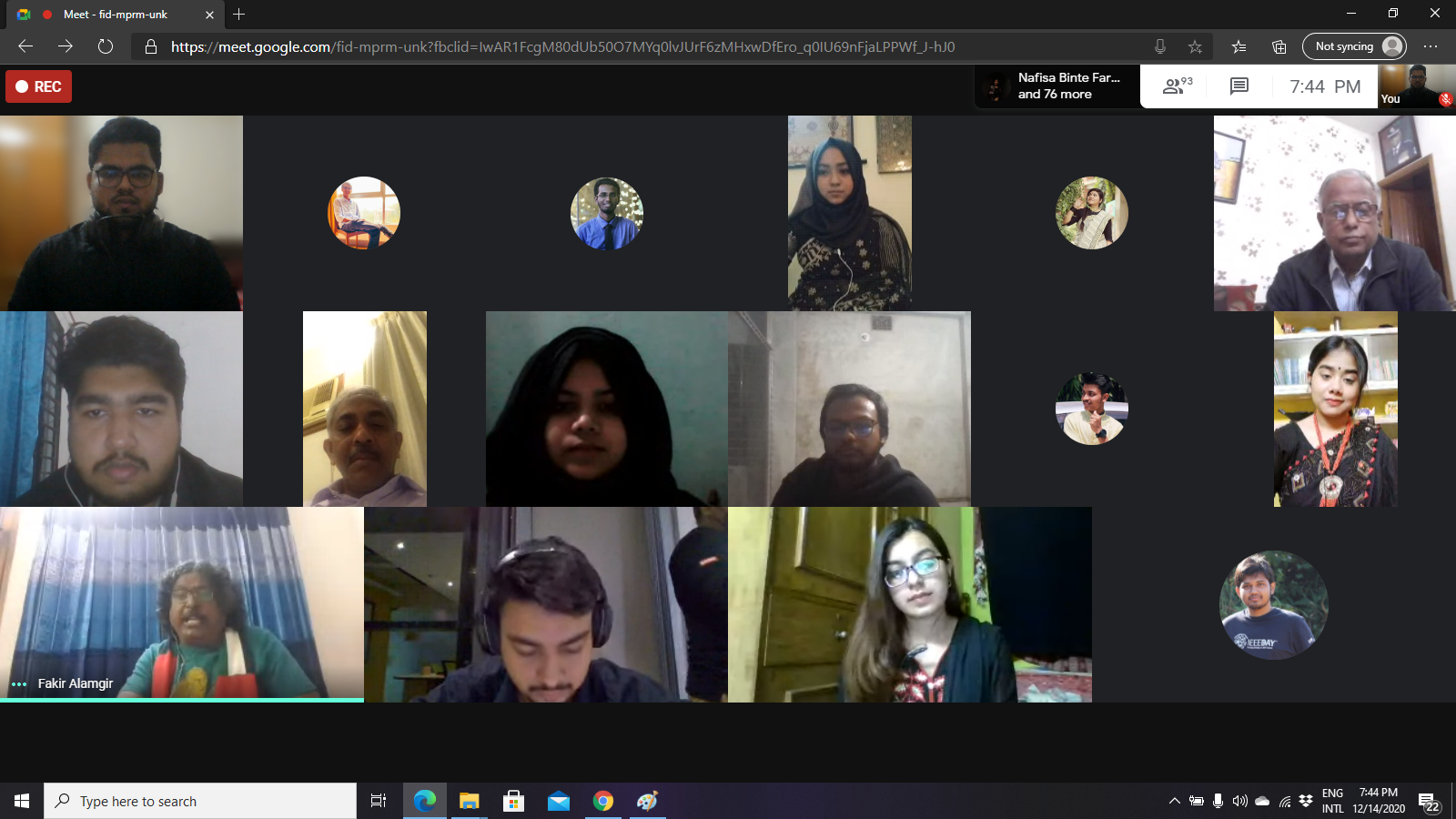 14 December, Martyred Intellectuals Day Reminiscent of Utmost Priced Paid for Freedom .On December 14, 2020, with the contribution of every club under Department of Students' Welfare of East West University, a webinar titled " Hajaro Tarunno Dhonito Ek Obishoronio Gatha" was organized. It was conducted at 7:30 pm and was enlightened by two valiant freedom fighters of Bangladesh, Fakir Alamgir and Kazi Helal Uddin.
"Ekushe Padak" winner and founder of" Wrishiz Shilpi Gosthi" ,singer Fakir Alamgir discussed and answered the questions that were asked about our Martyred Intellectuals. Our second chief guest ASP (Rtd.) Bangladesh police, Kazi Helal Uddin also discussed the same topic and answered questions about the issues. The whole webinar was conducted successfully and it was very interactive.
Special guest Nahid Hassan Khan, Advisor ,Department of Students' Welfare and Career Counseling Centre, East West University was also present in the webinar and enlightened the program with his valuable thoughts and words.
In the memory and respect for the martyred intellectuals, songs were sung and poems were recited. Moreover the webinar was the fruit of the hard work of the Department of Students' Welfare.