Workshop on "Outcome Based Engineering Education" on 30 November (Saturday), 2019.
---
Dec 01, 2019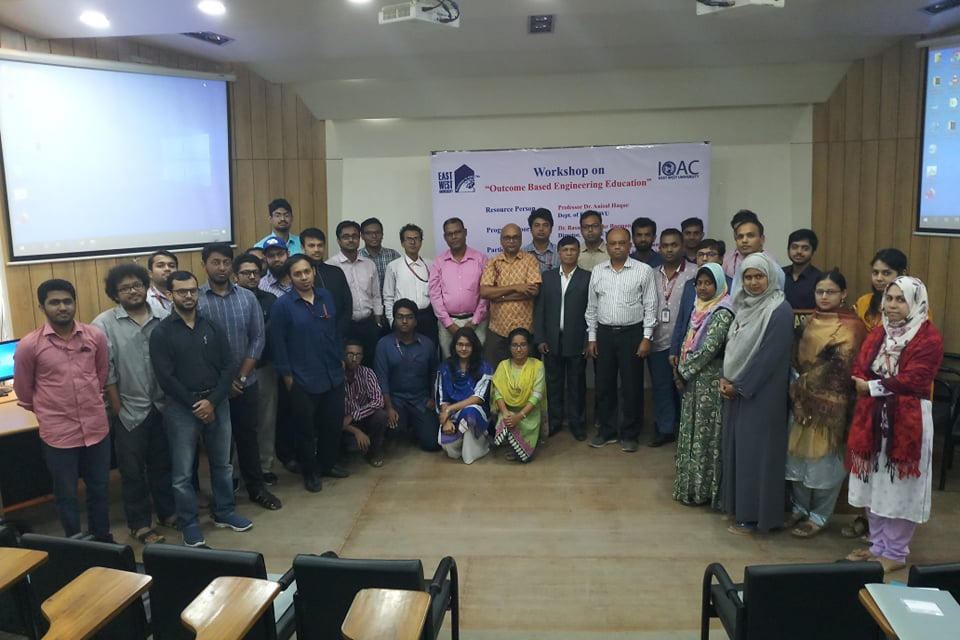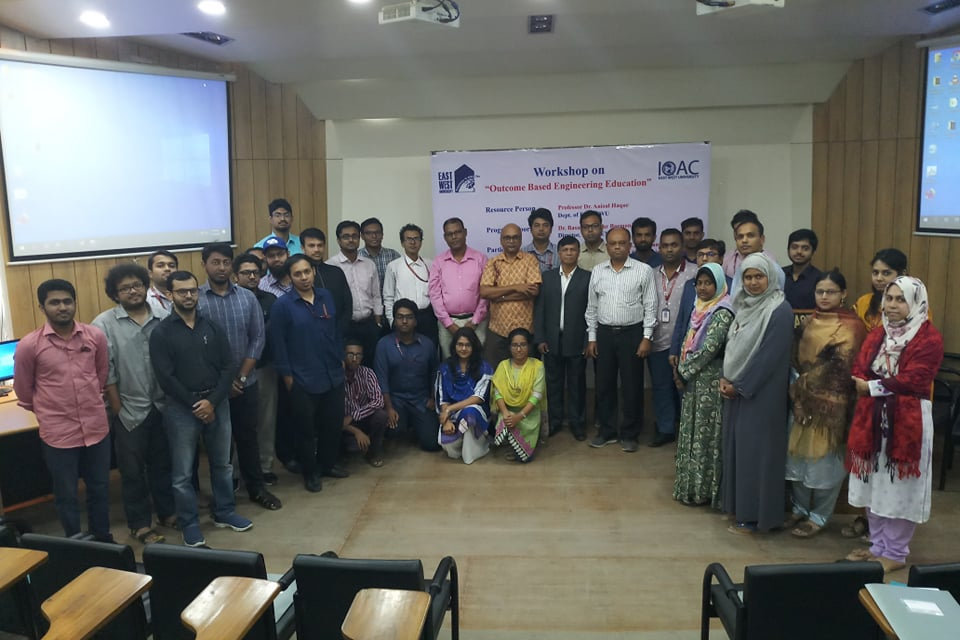 Institutional Quality Assurance Cell (IQAC) of East West University had organized a day-long workshop and orientation program on "Outcome Based Engineering Education" on 30 November 2019 at S.M. Nousher Ali Lecture Gallery for new faculty members of the Dept. of CSE, EEE and ECE who have joined in Spring, Summer & Fall 2019 semesters and all faculty members in the Dept. of Civil Engineering, and Mathematics and Physical Sciences.
Respected resource persons-Professor Dr. Anisul Haque had conducted the workshop and briefly explained the concepts of 'Curriculum design based on outcomes', 'Complex engineering problem solution and complex engineering activities', and 'Teaching, learning and assessment'. Finally, he had involved the faculty members in the 'Hands-on activities' and 'Questions and Answers' in the last session of the workshop.
Dr. Basanta Kumar Barmon, Director of IQAC had chaired the program and delivered welcome speech and concluding remarks. At the end of the workshop, Dr. Barmon had expressed gratitude to respected resource person, Dean of Faculty of Sciences and Engineering, Faculty members and supporting staffs to make the workshop successful.
A total of 35 faculty members were presented in the workshop. The main motivation of the workshop was enhancing quality of education through implementing outcomes-based education.