Dengue Situation and Prevention in Bangladesh
---
Sep 18, 2019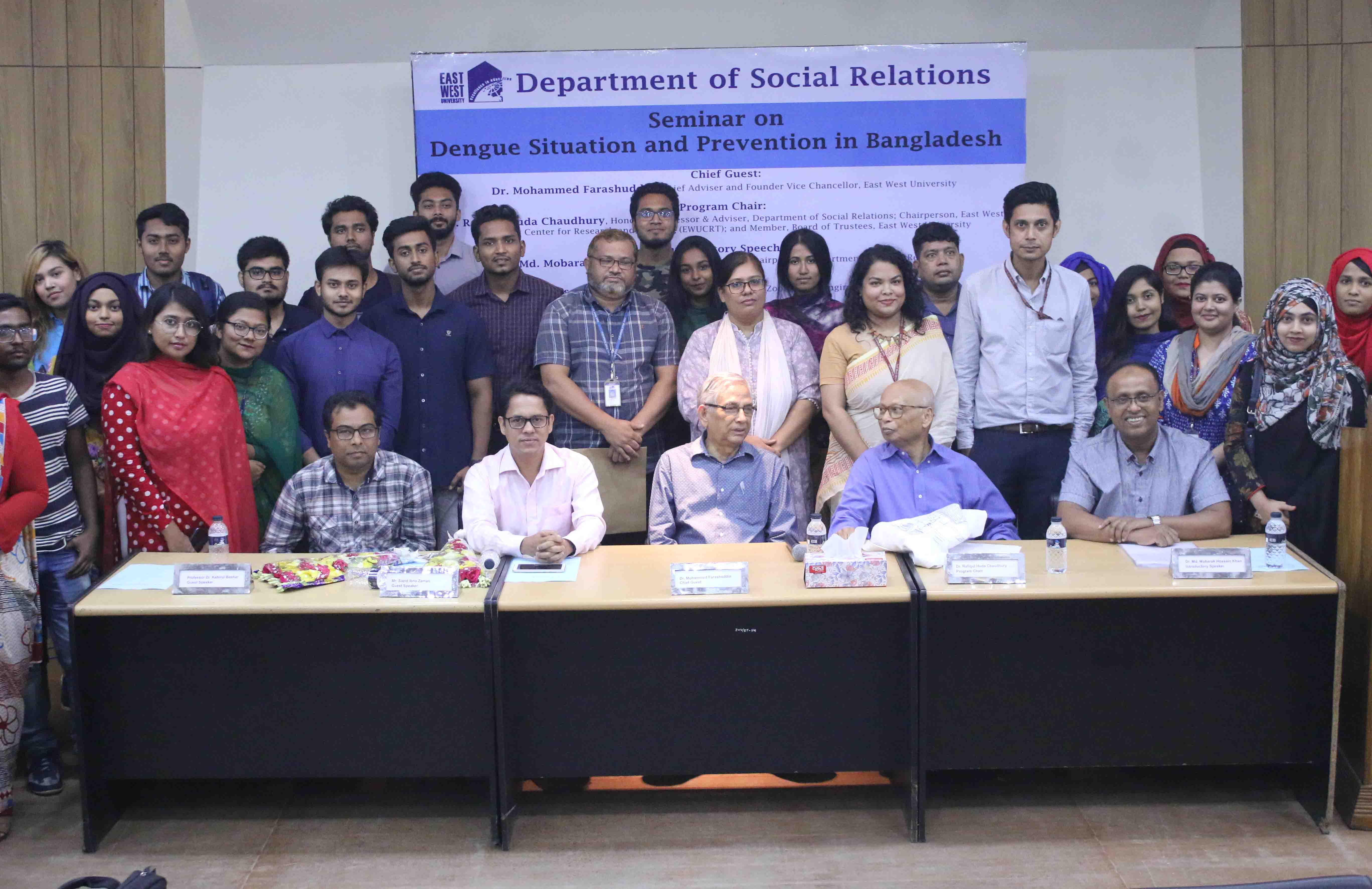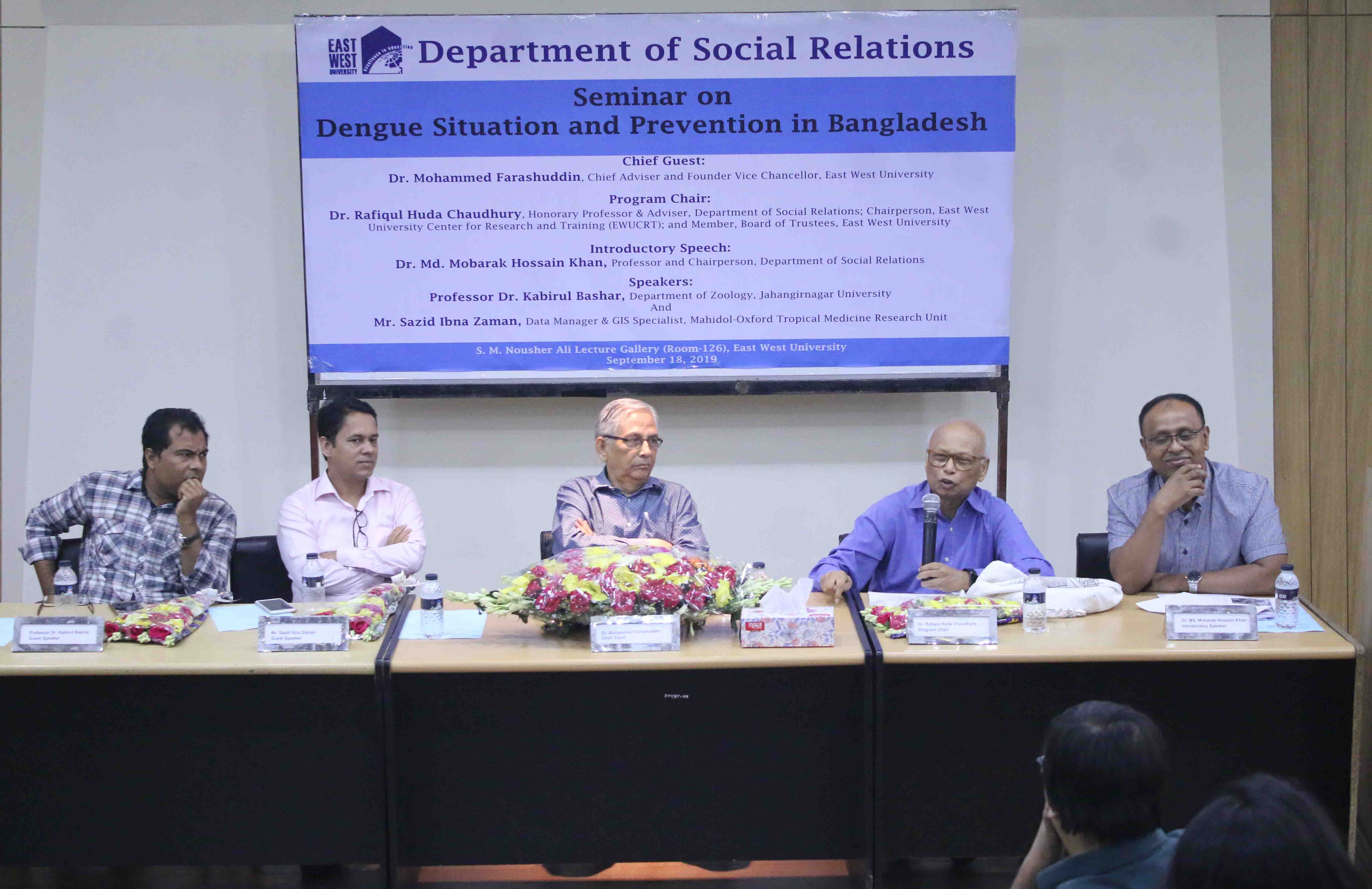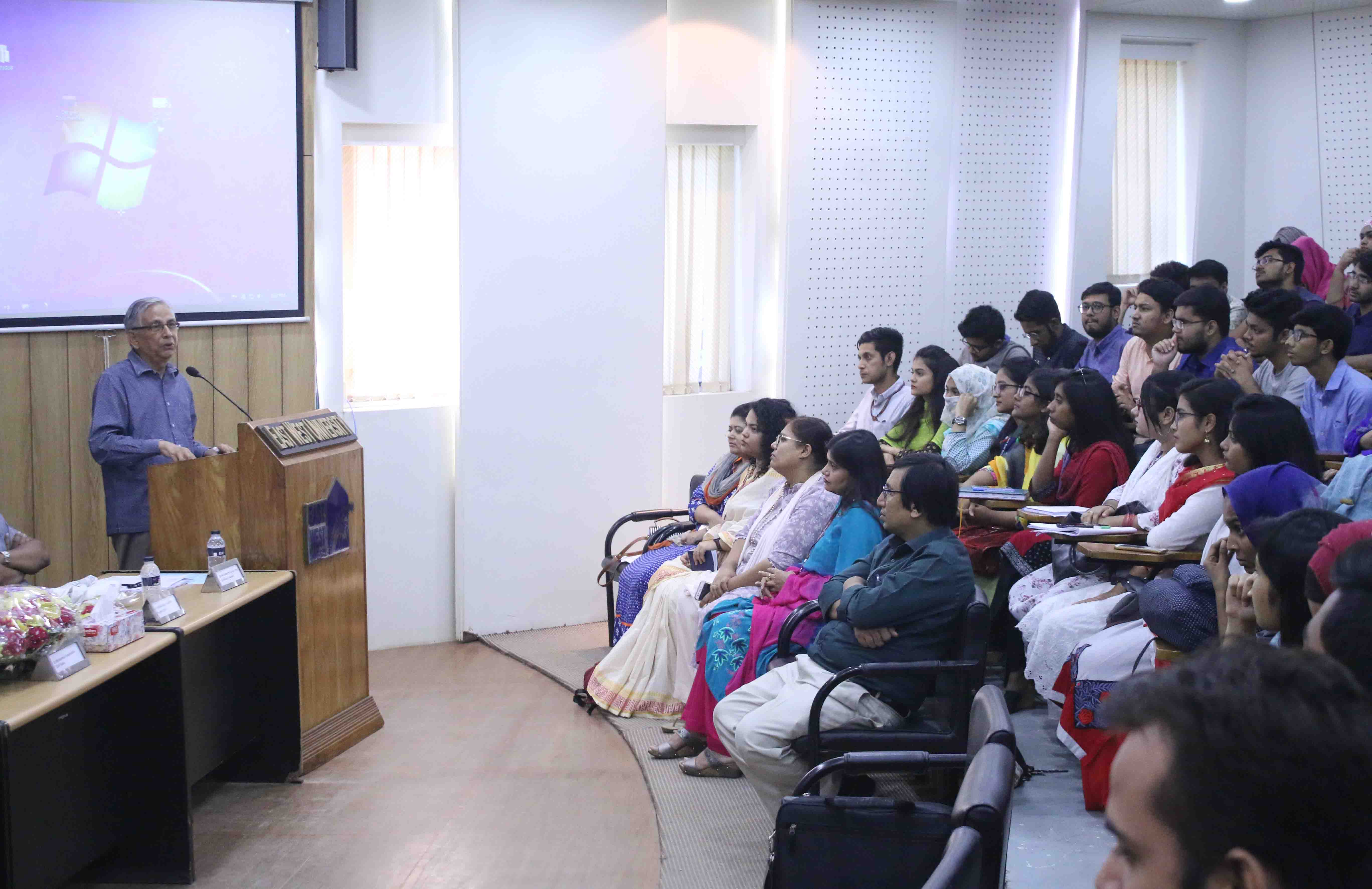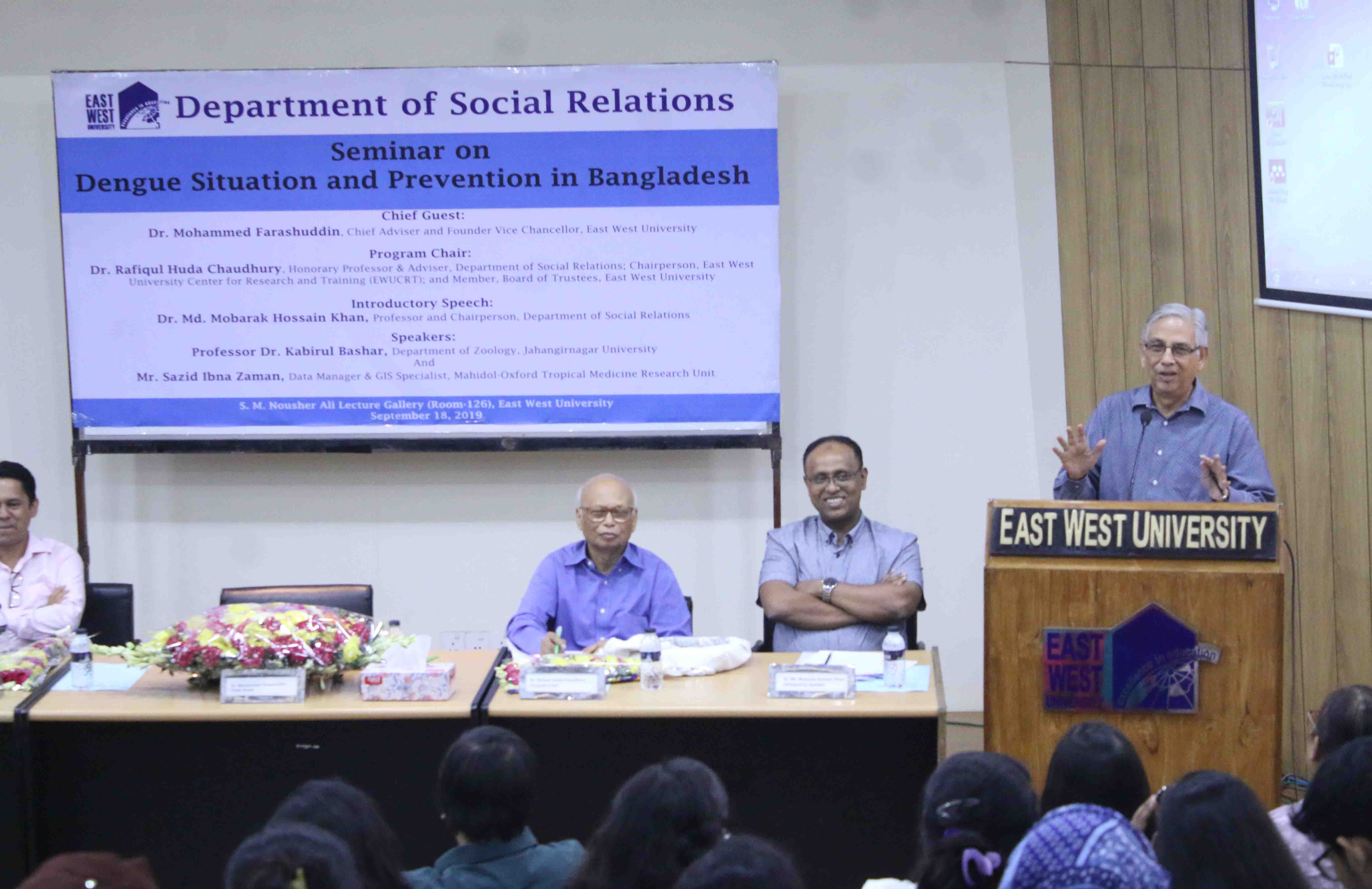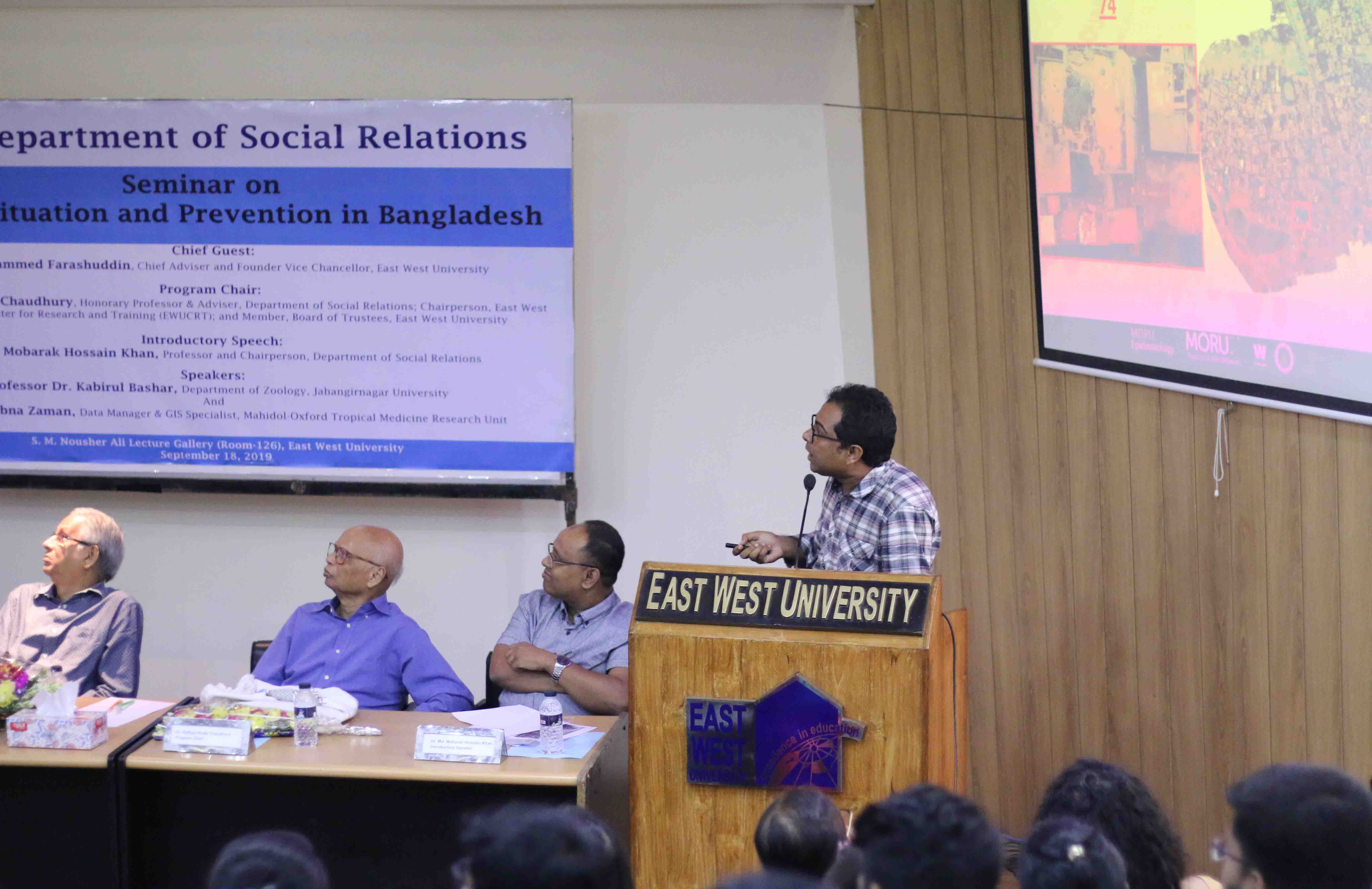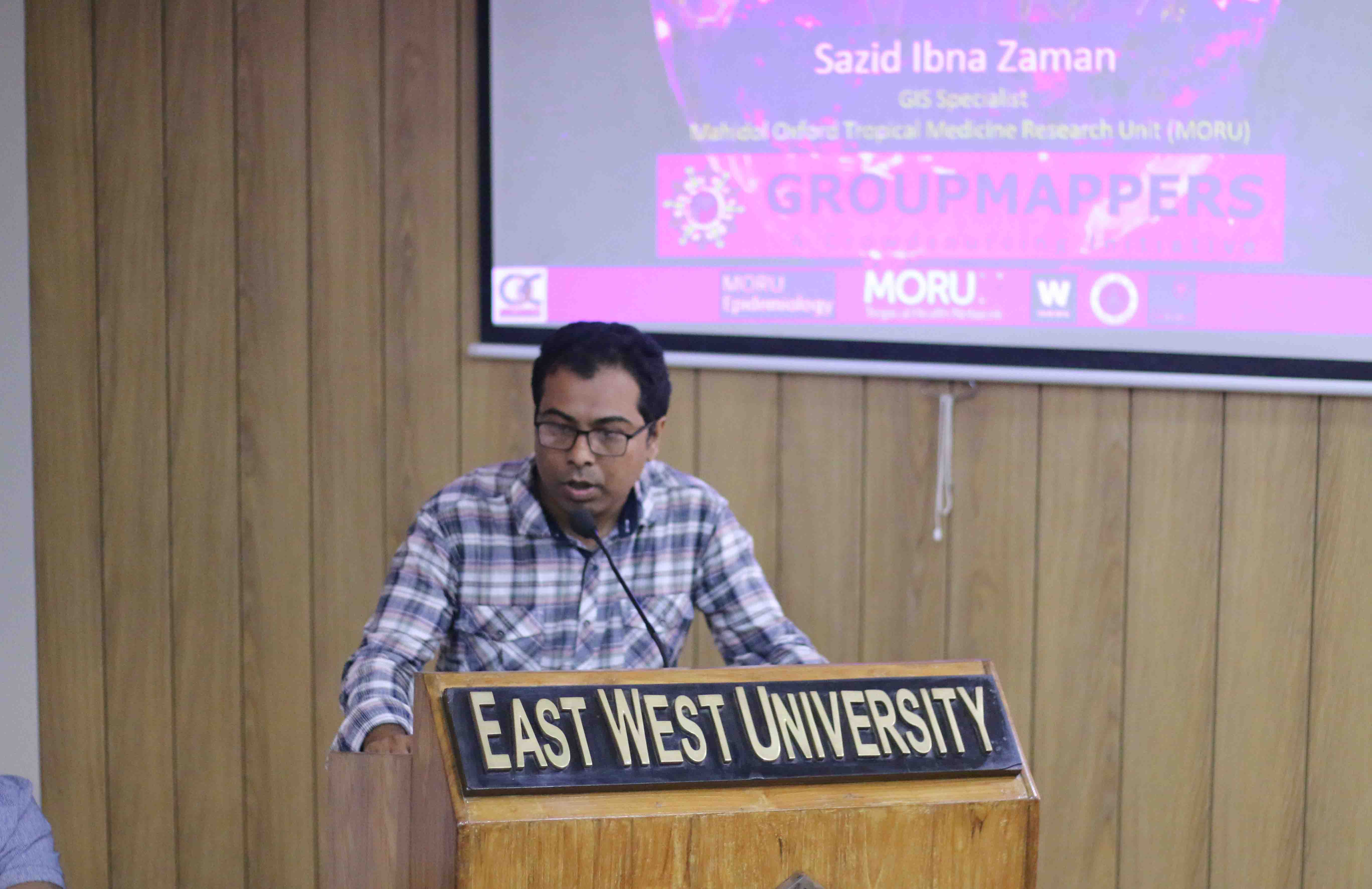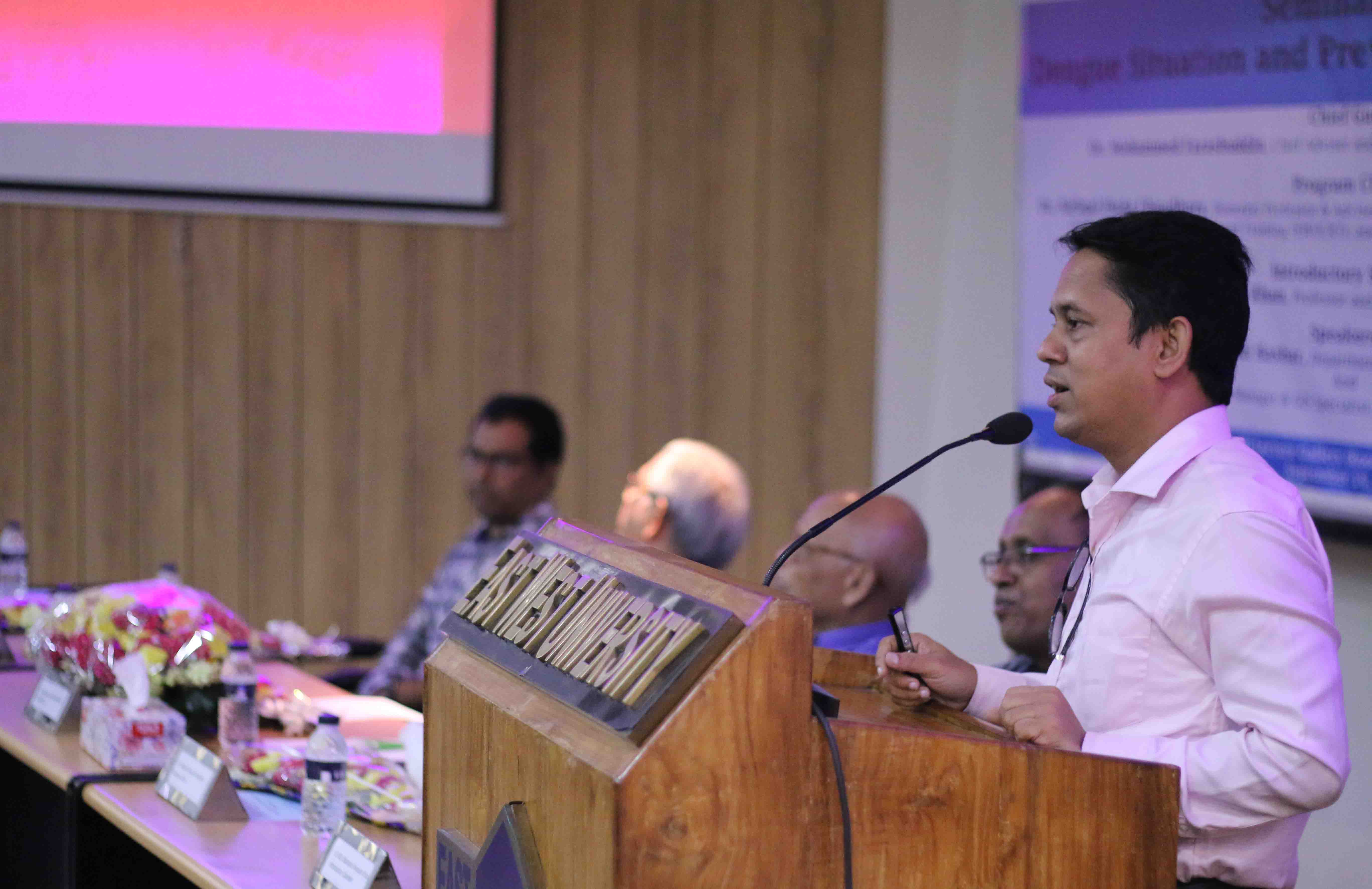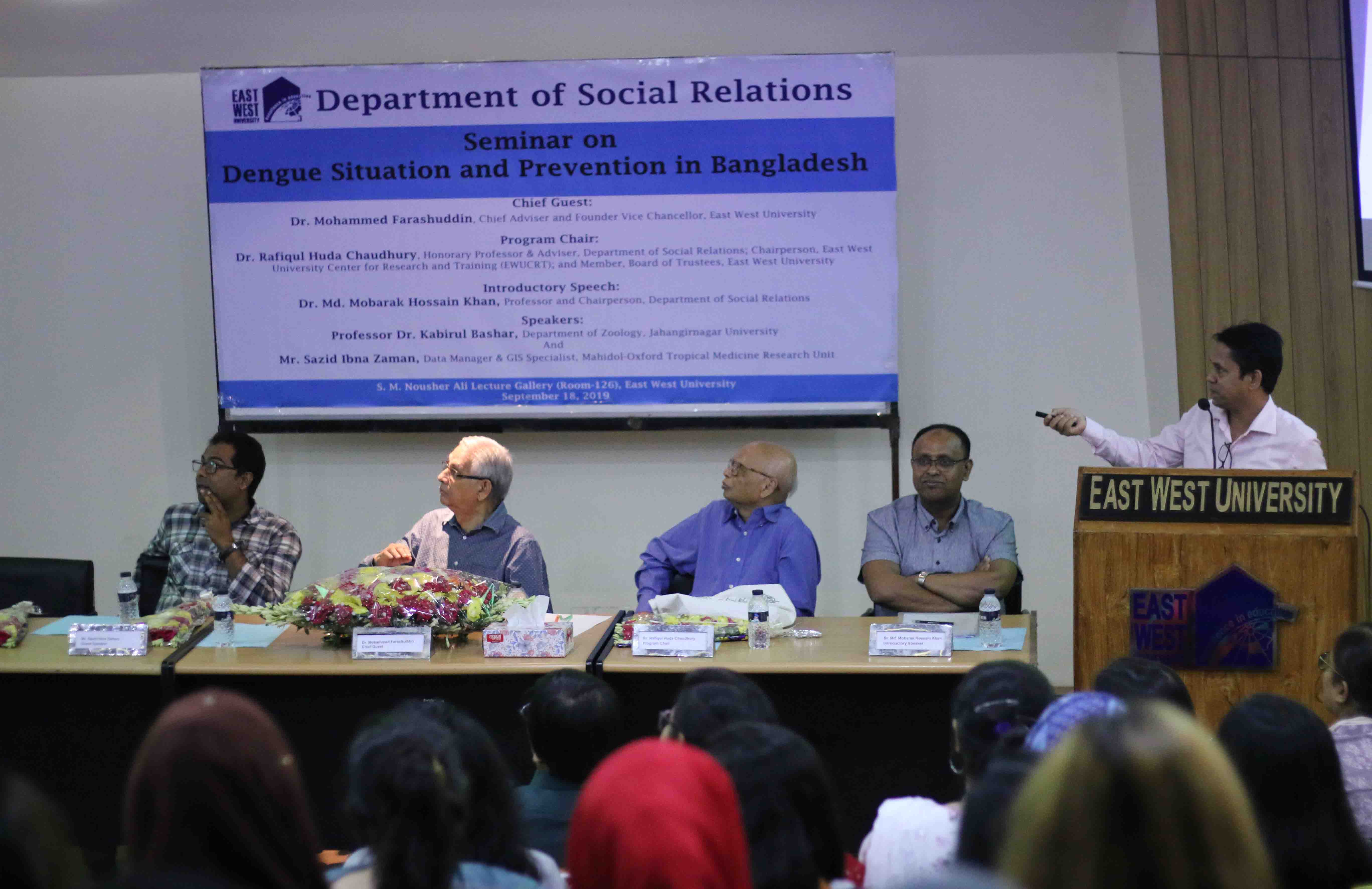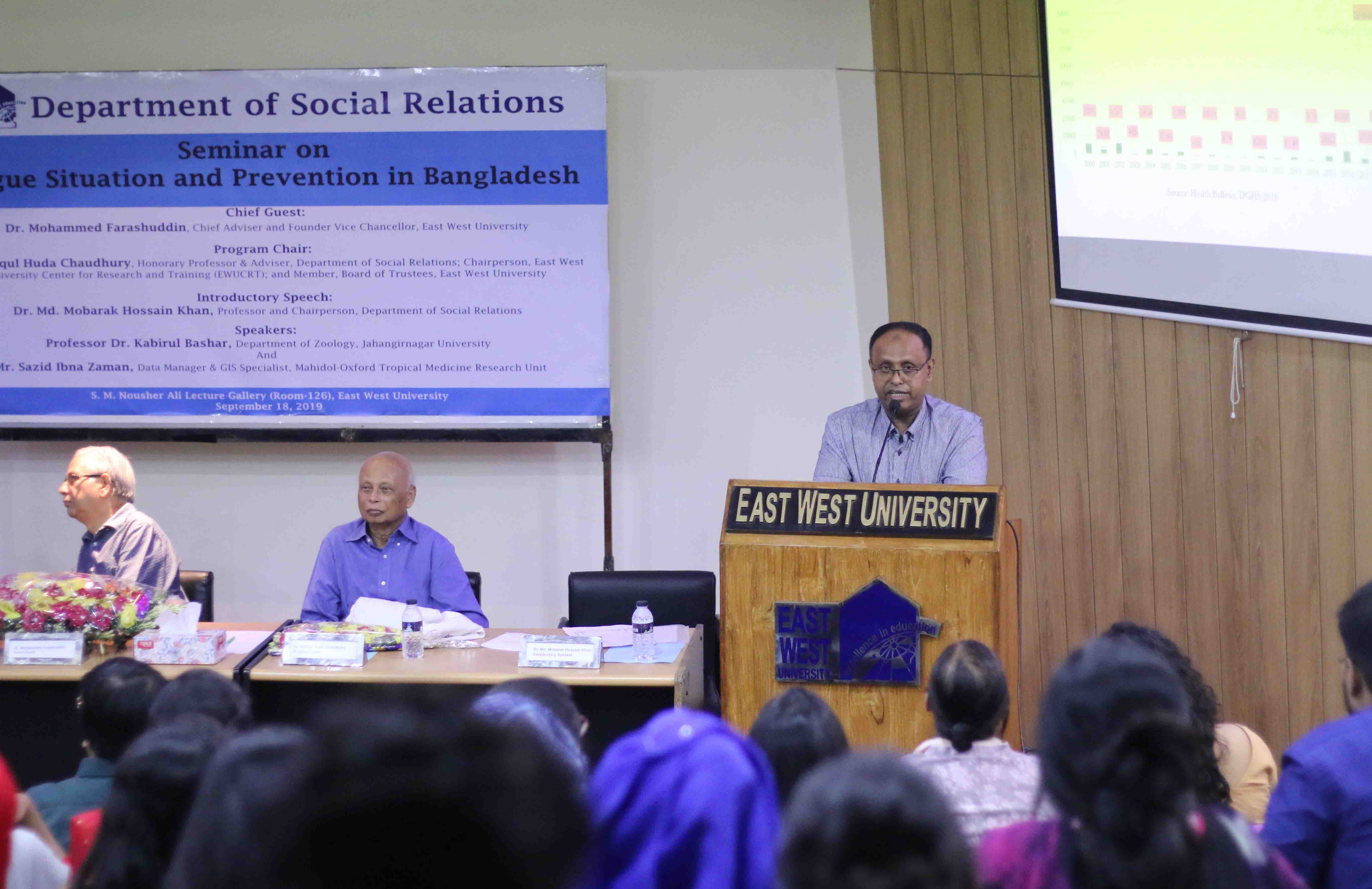 The Department of Social Relations of the East West University organized a seminar on 'Dengue Situation and Prevention in Bangladesh" on September 18, 2019 at S. M. Nousher Ali Lecture Gallery (Room-126) of the East West University.
Dr. Mohammed Farashuddin, Chief Adviser and Founder Vice Chancellor, East West University grace the occasion as Honorable Chief Guest. Dr. Rafiqul Huda Chaudhury, Honorary Professor & Adviser, Department of Social Relations; Chairperson, East West University Center for Research and Training (EWUCRT); and Member Board of Trustees, East West University conducted the session as Program Chair.
Dr. Md. Mobarak Hossain Khan, Professor and Chairman gave an introductory speech. Later on, Professor Dr. Kabirul Bashar, Department of Zoology, Jahangirnagar University and Mr. Sazid Ibna Zaman, Data Manager & GIS Specialist, Mahidol-Oxford Tropical Medicine Research Unit presented their insightful research findings and opinion about the prevalence of dengue fever and its mitigation measures.