EWU-CRT Organizes a Knowledge Sharing Seminar on Climate Change
---
Nov 21, 2019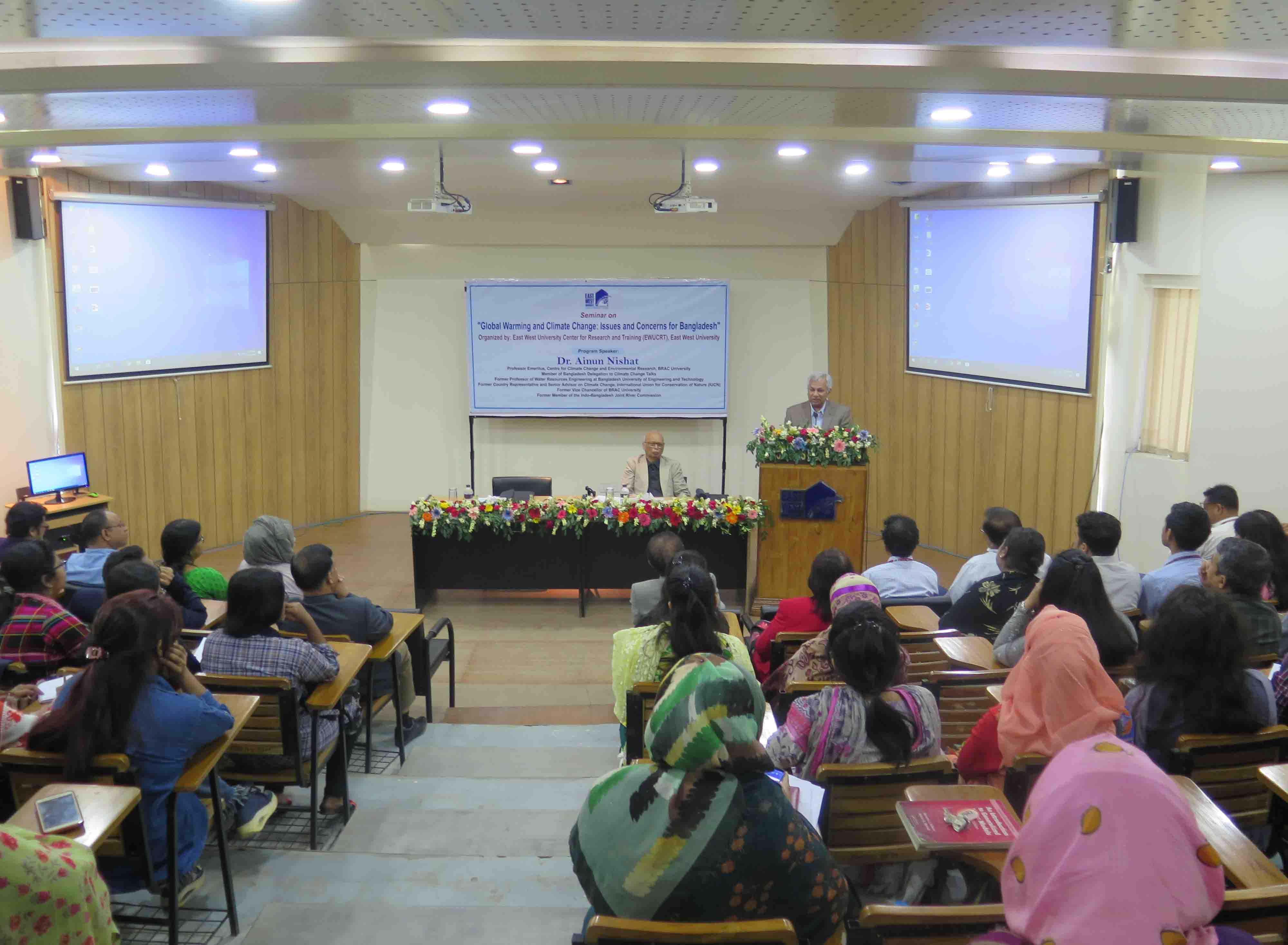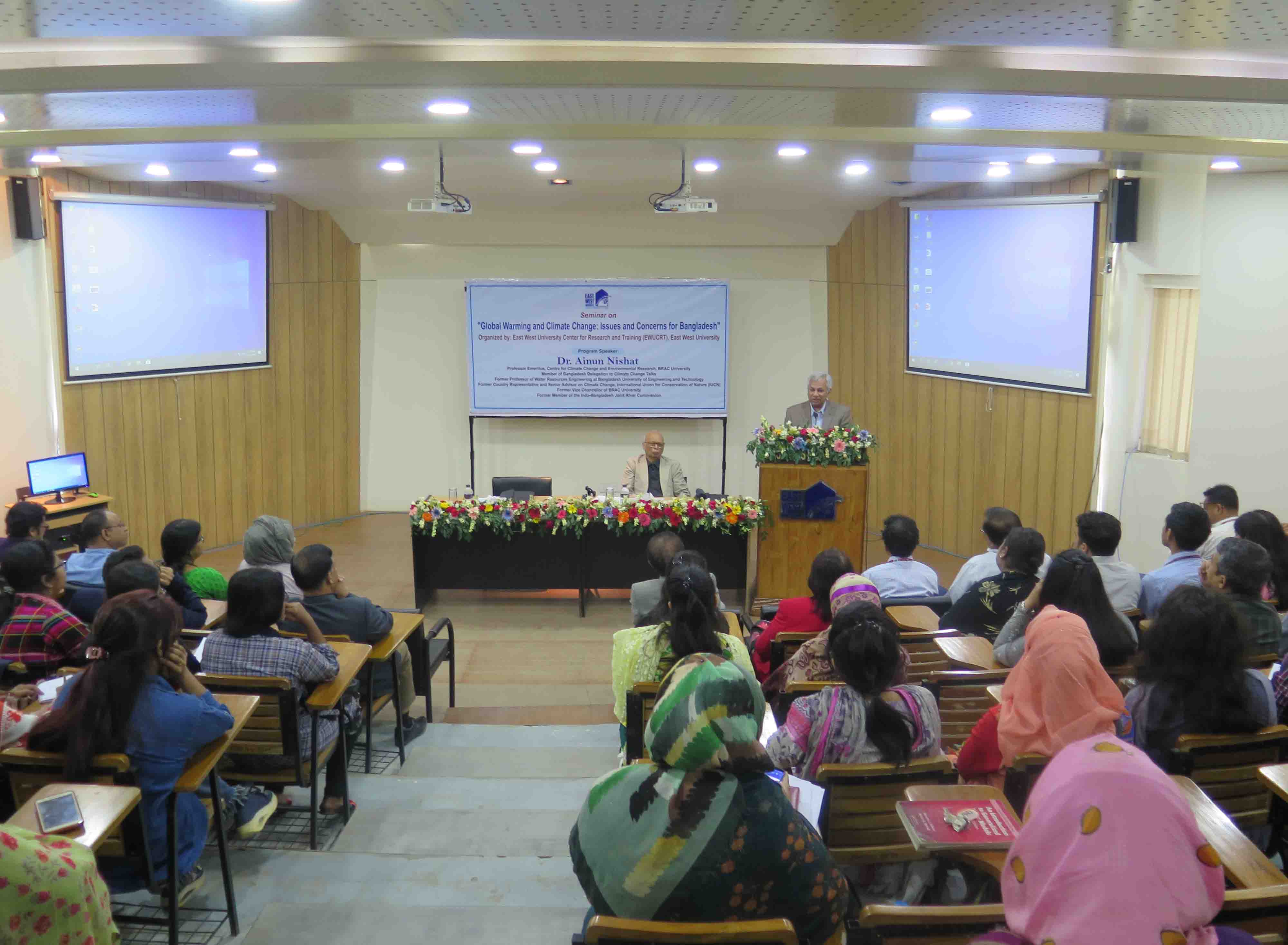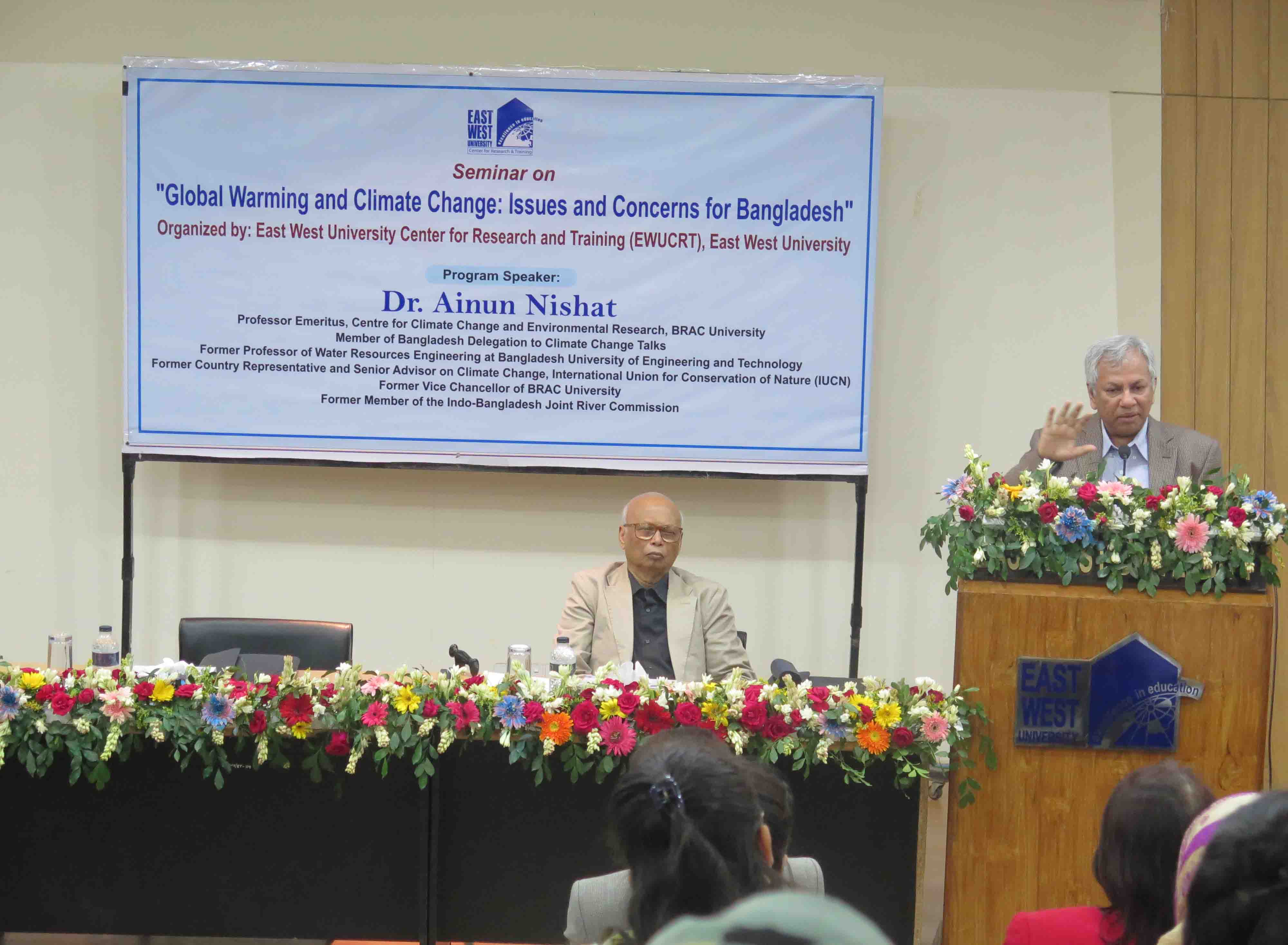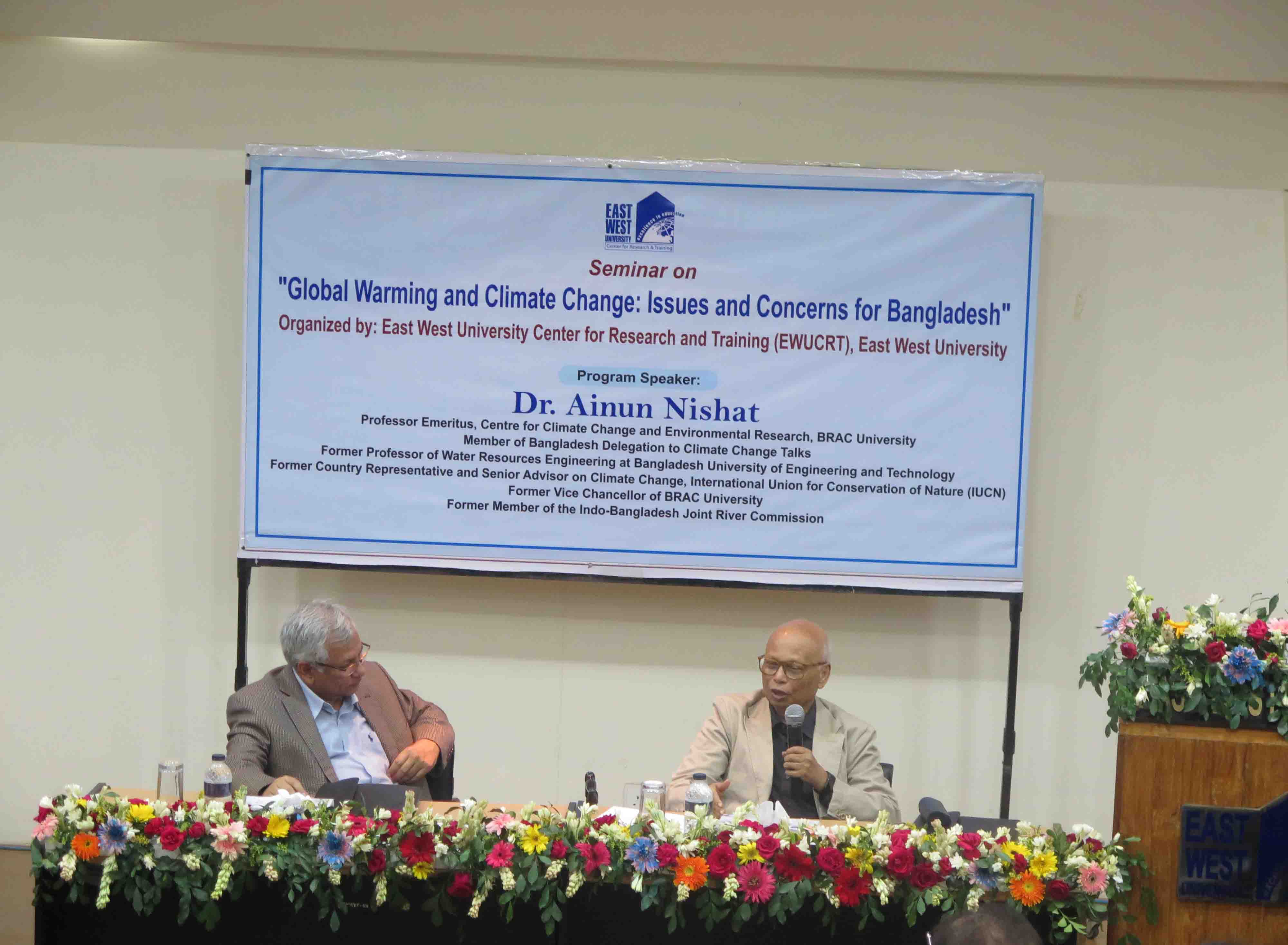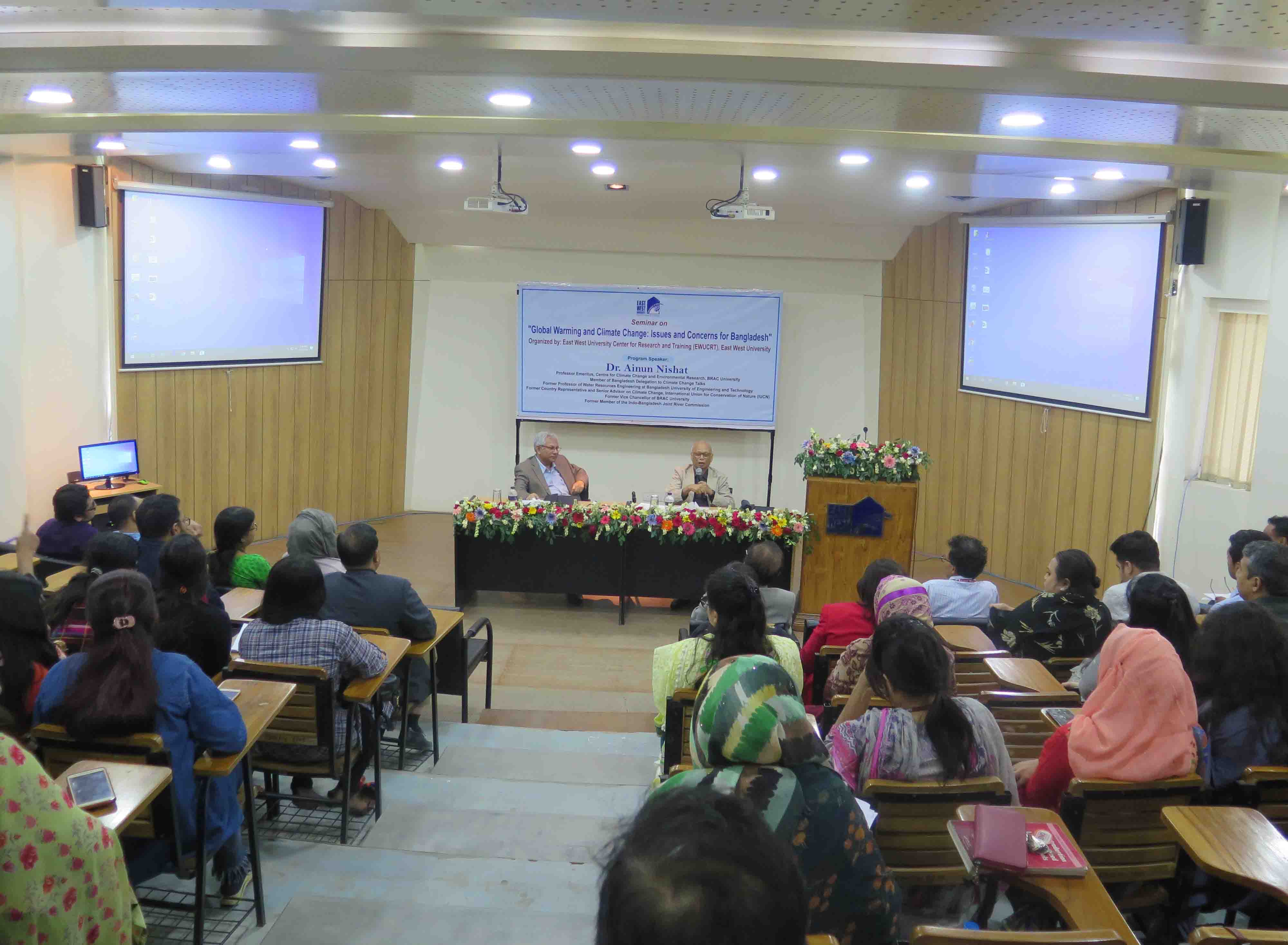 East West University Center for Research and Training (EWUCRT) organized a knowledge sharing seminar "Global Warming and Climate Change: Issues and Concerns for Bangladesh" on 21 November 2019 at the S.M. Nousher Ali Lecture Gallery of East West University (EWU). The seminar was addressed by Dr. A. K. Enamul Haque, Professor, Department of Economics of EWU. And the seminar was conducted by Dr. Rafiqul Huda Chaudhury, Member, Board of Trustees, EWU and Chairperson, EWUCRT.
On the occasion, Dr. Haque vastly described the climate change issues in the global and local context. He also shared his experiences about this issue while he worked with Dr. Ainun Nishat, Professor Emeritus, Centre for Climate Change and Environmental Research, BRAC University and Member of Bangladesh Delegation to Climate Change Talks. After the lecture, a lively question and answering session also held on the occasion. In this session, Dr. Haque mentioned that Bangladesh may suffer from its agricultural sector, fishing industries and faced more natural disasters like cyclones, to the effect of climate change.
Dr. Saidur Rahman Lasker, Member, Board of Trustees, EWU, Professor Dr. Muhammed Shahriar Haque, Executive Director, EWUCRT, Dr. Farhana Ferdousi, Deputy Executive Director, EWUCRT, with other officials of EWUCRT and a large number of faculty members and students of EWU, also attended the seminar.