SEIP Executive Development Center Arranges an Orientation Program
---
Jan 12, 2020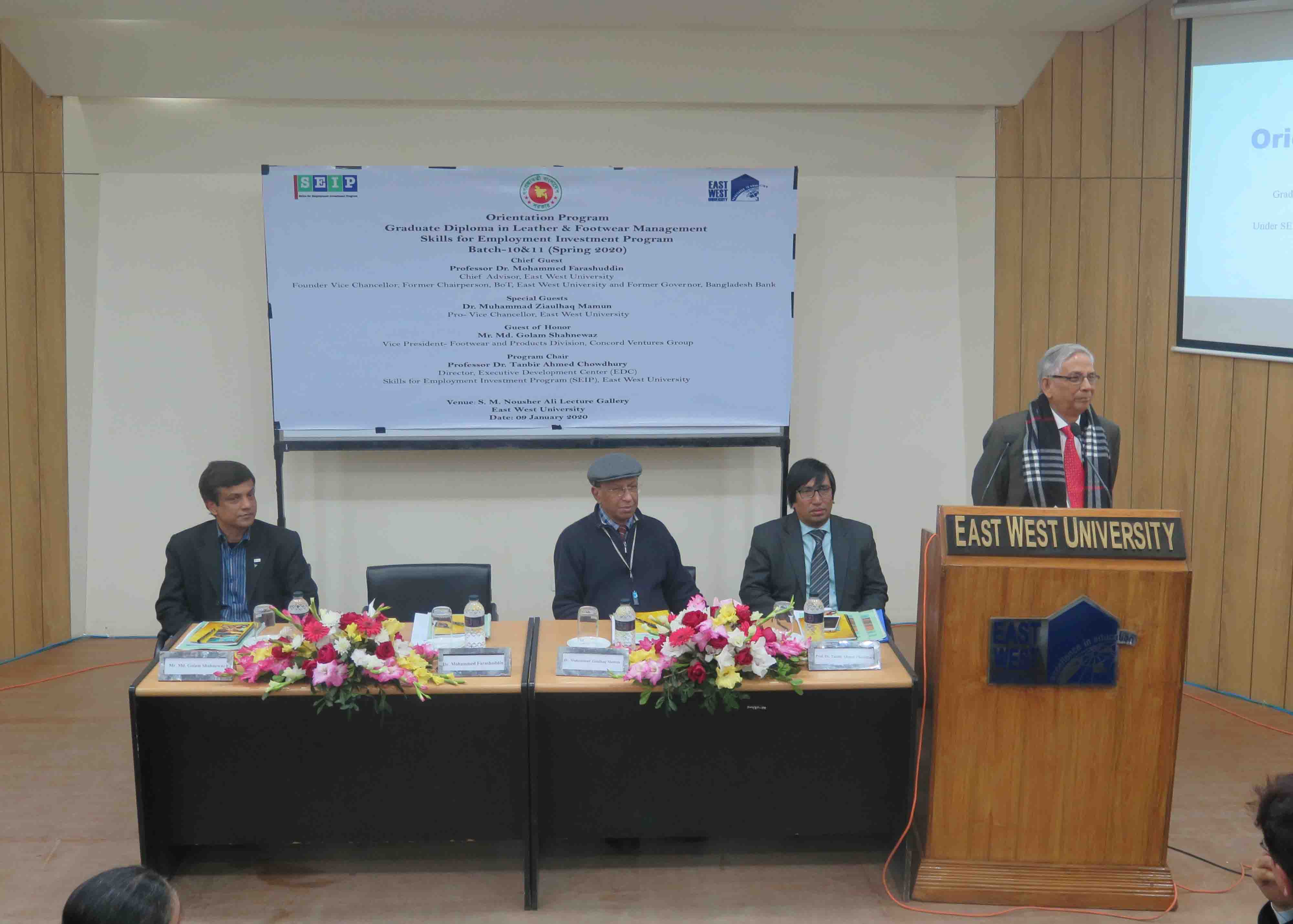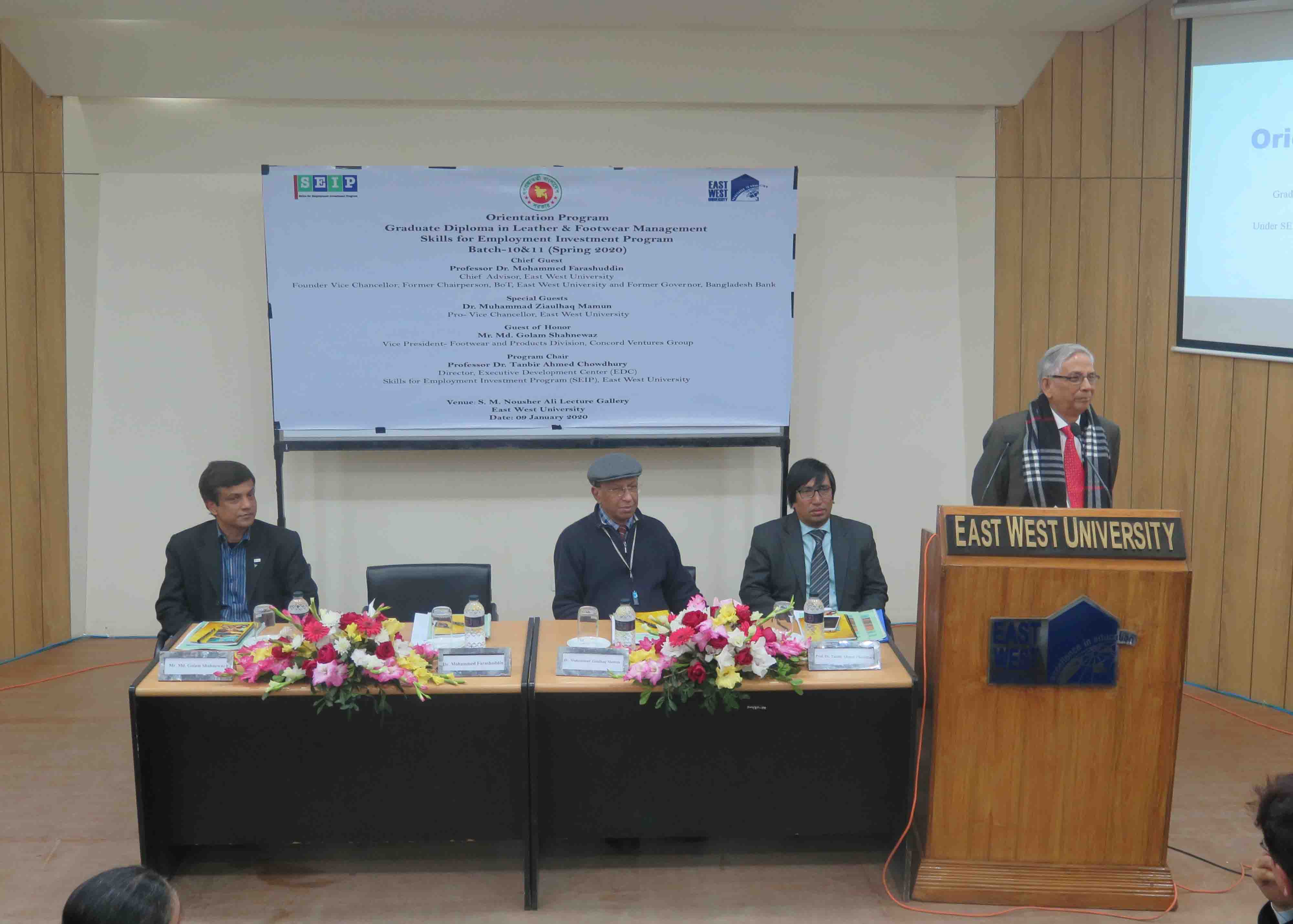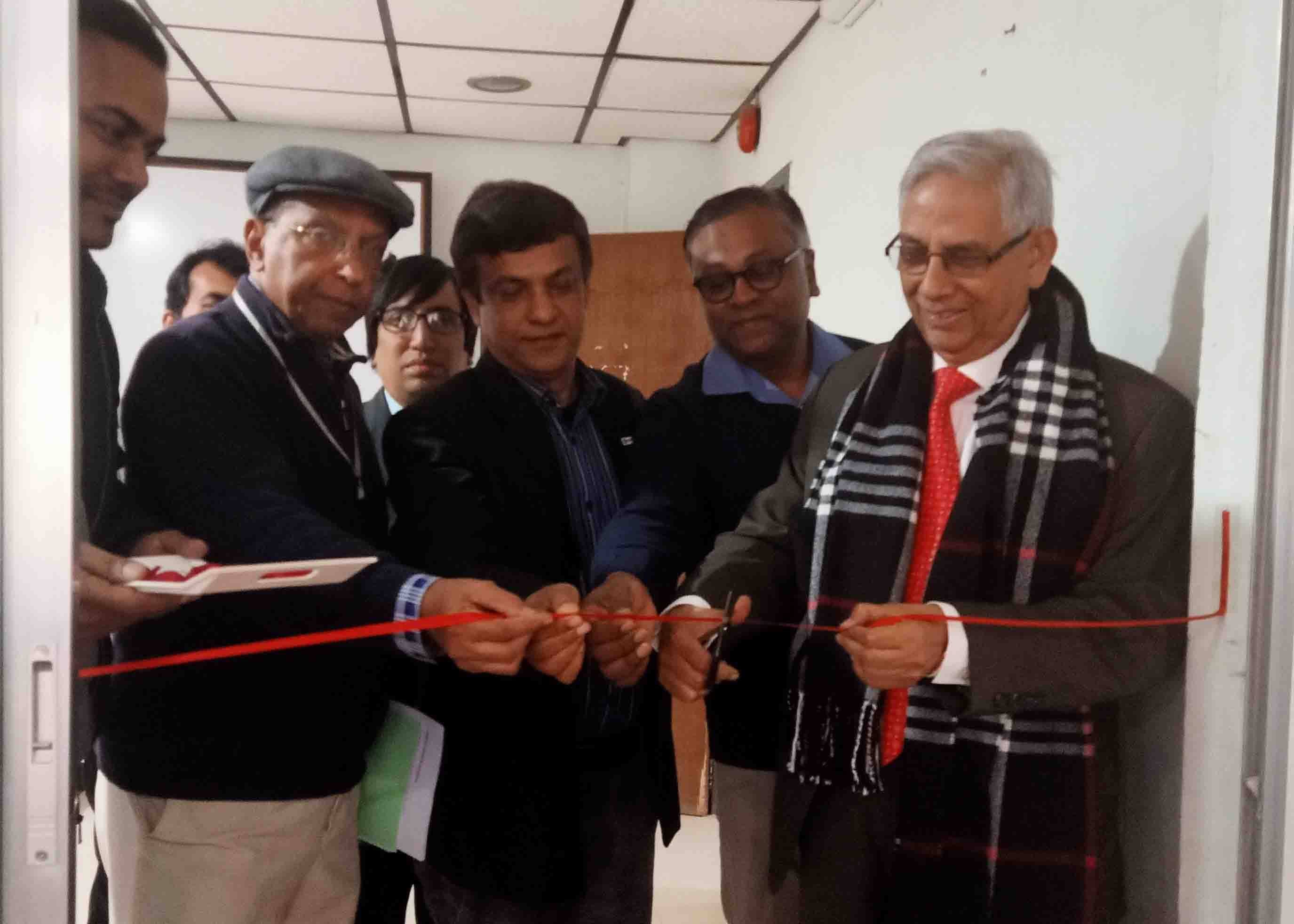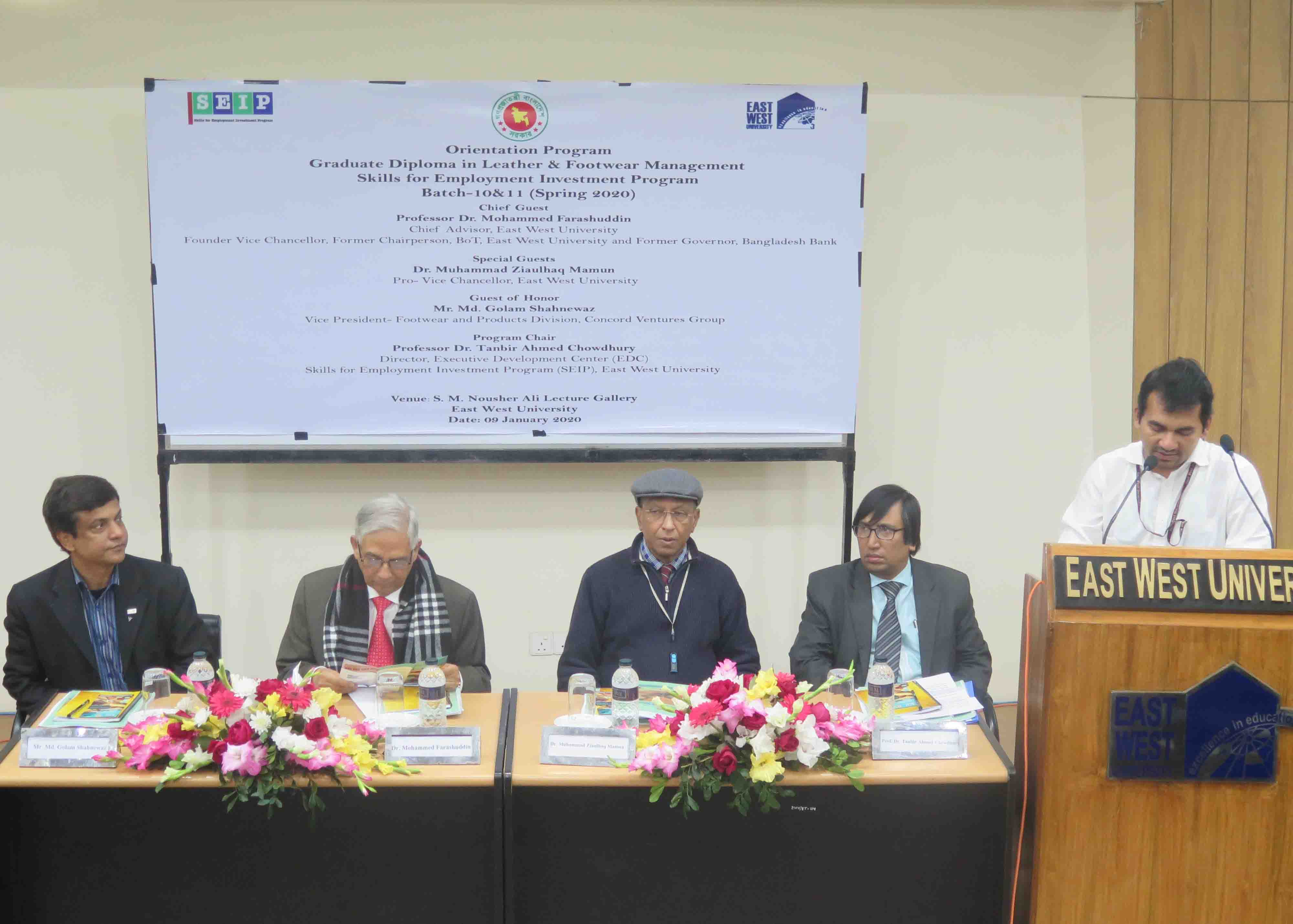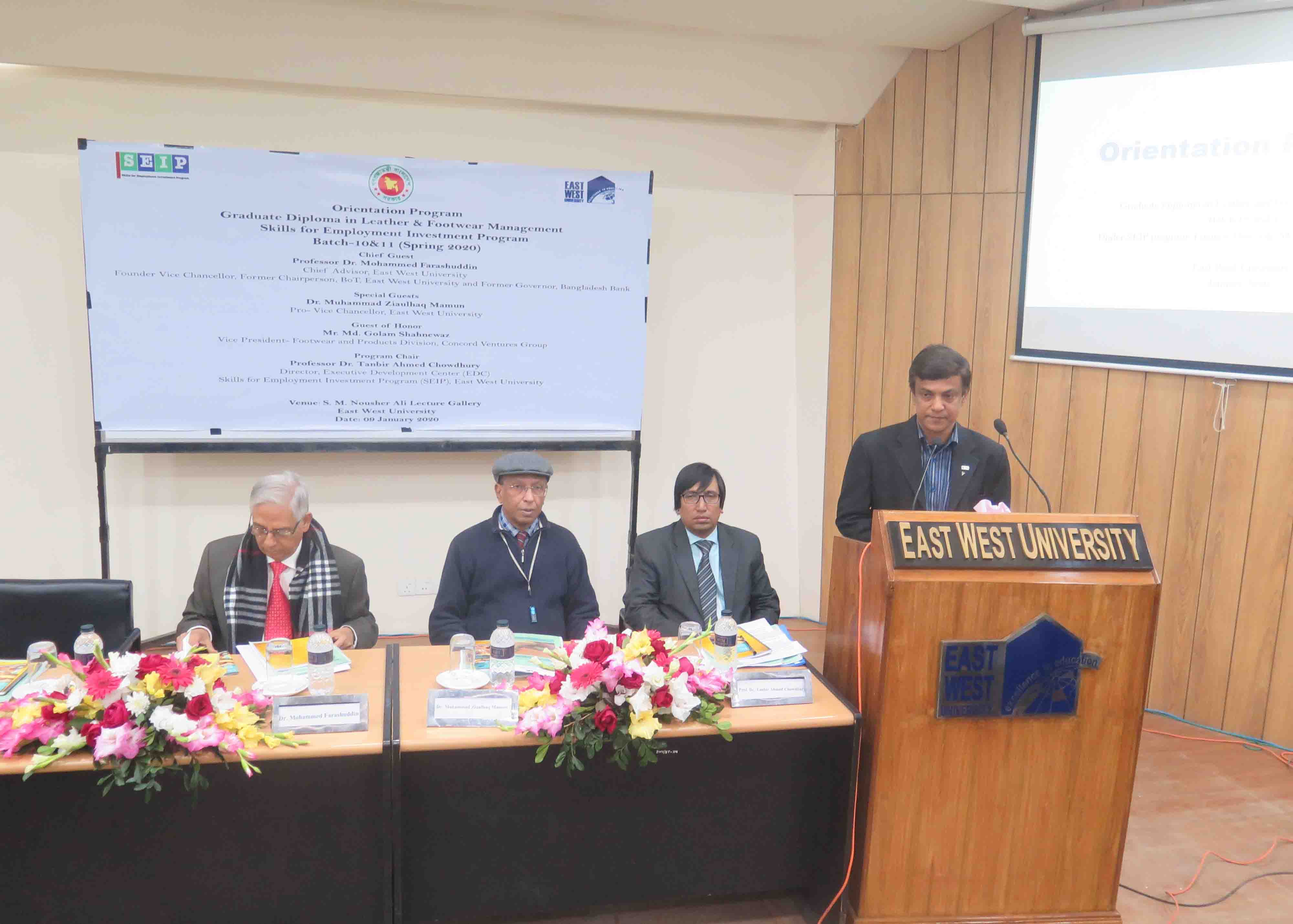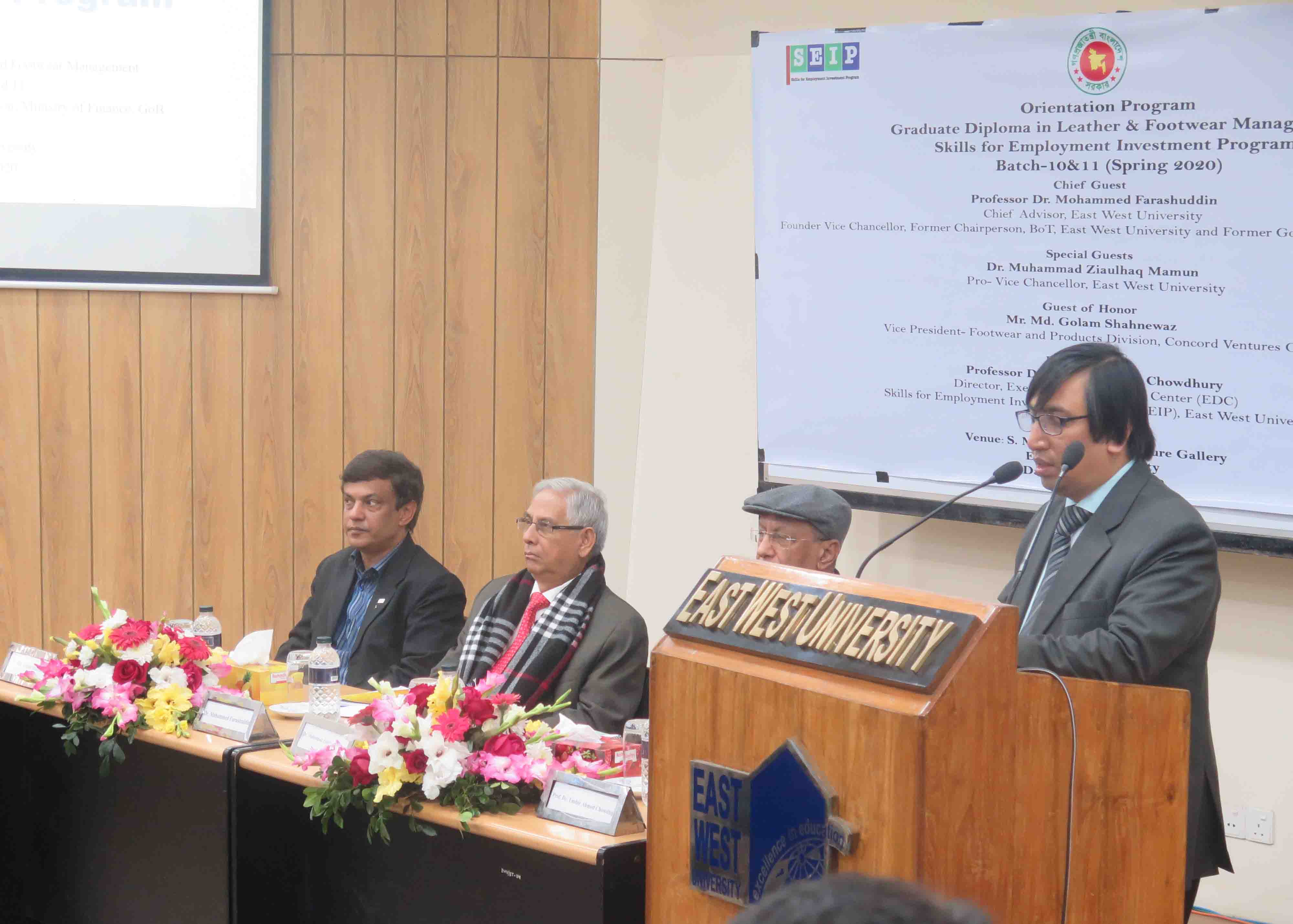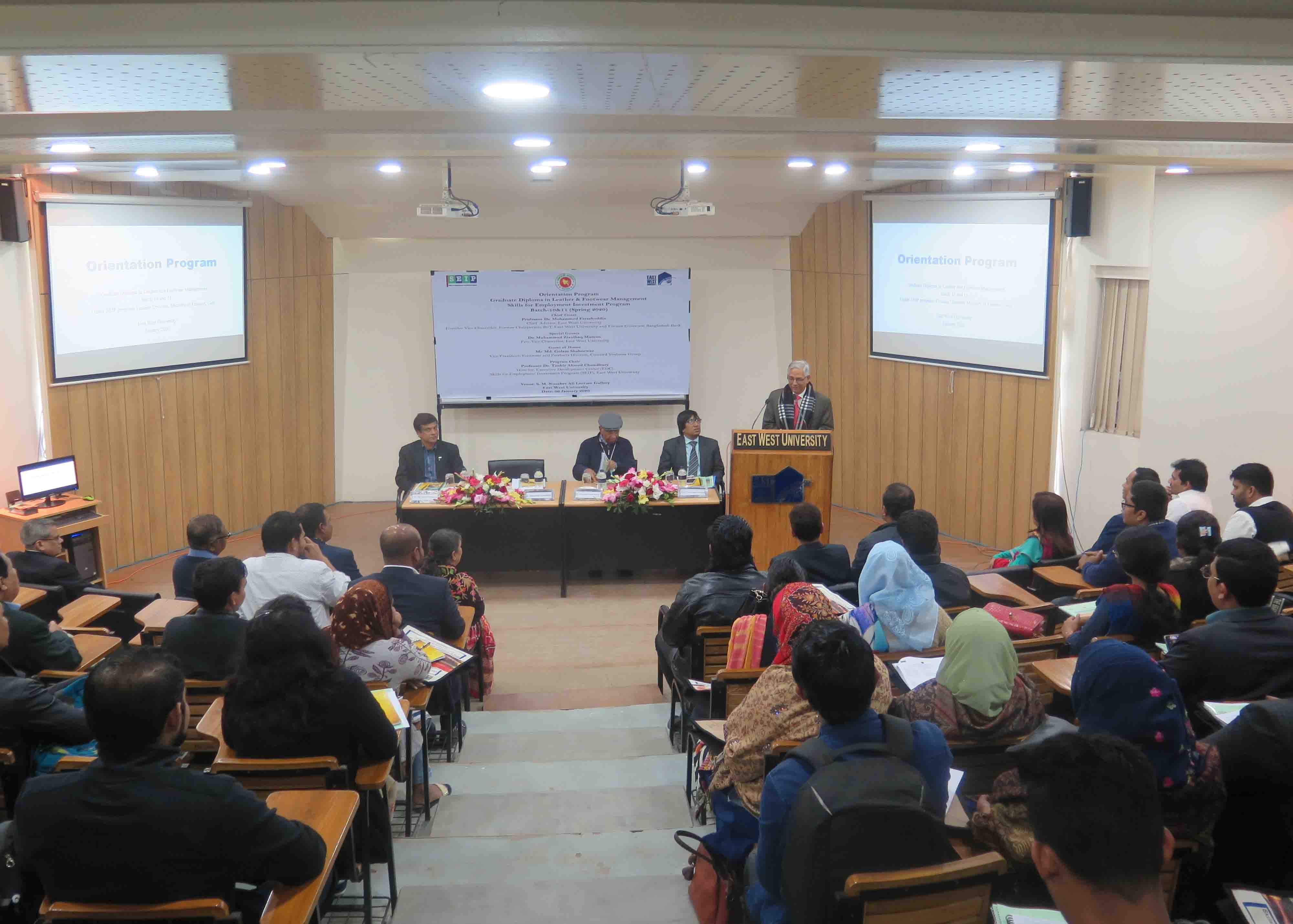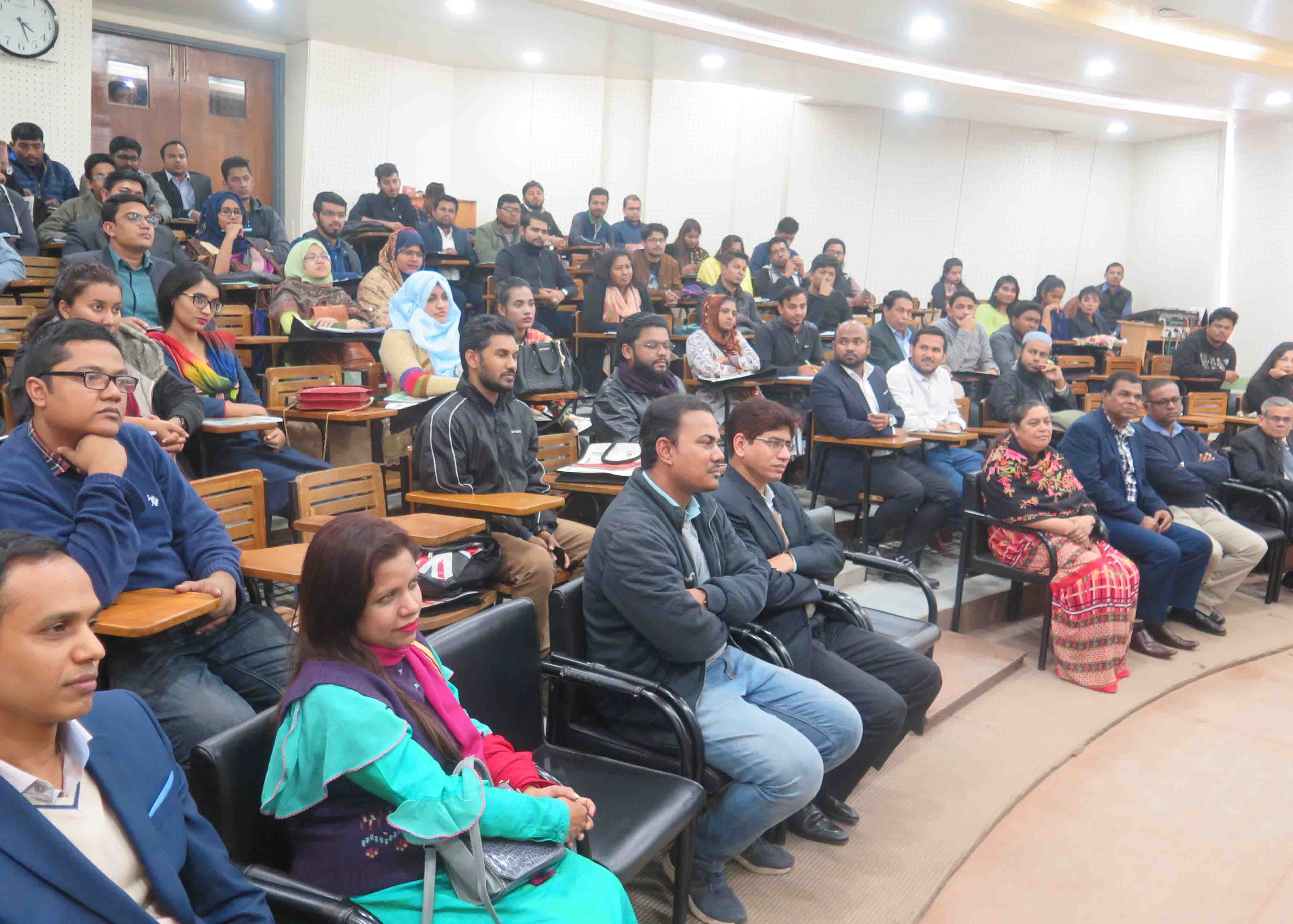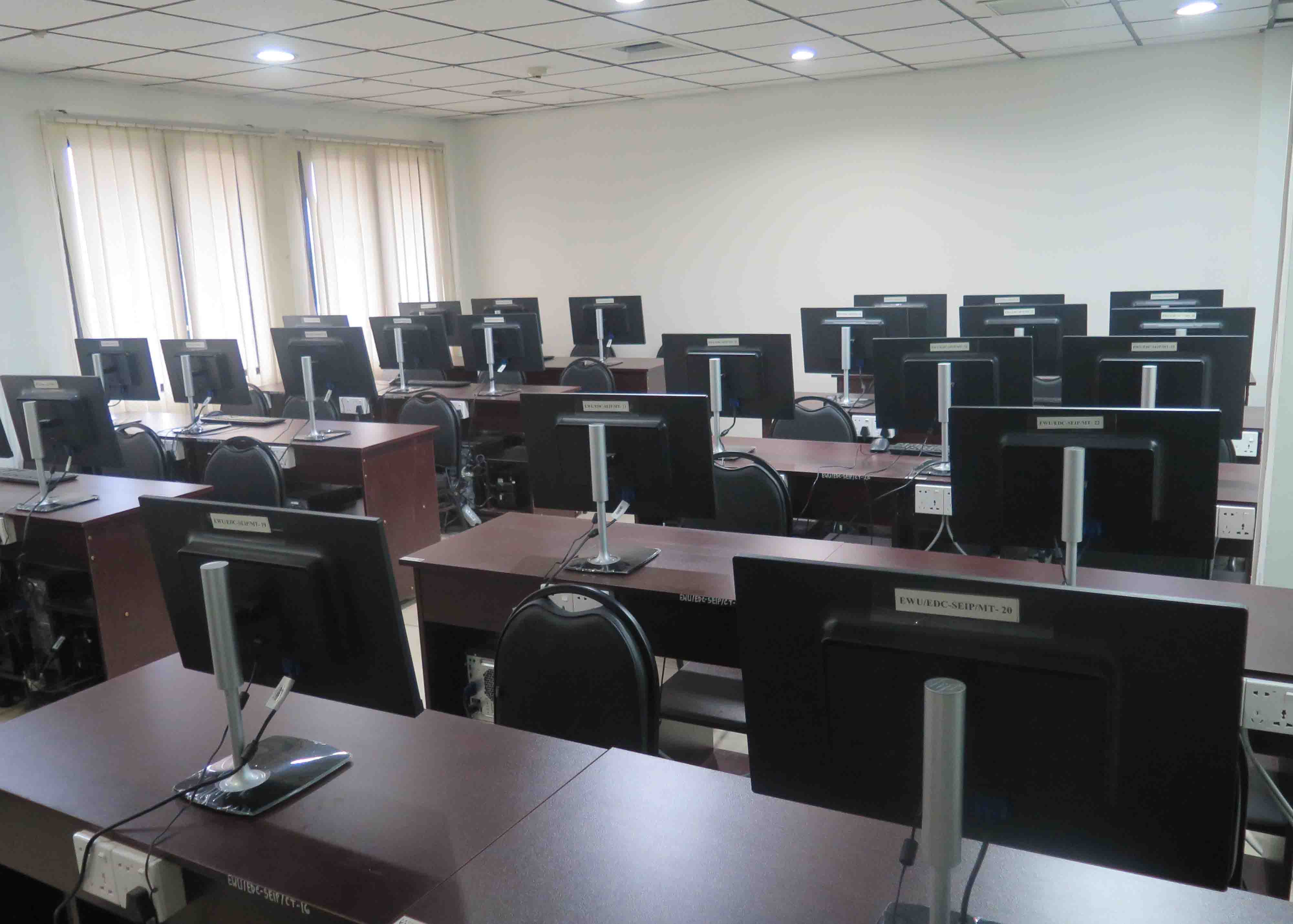 The Skills for Employment Investment Program (SEIP) Executive Development Center (EDC) of East West University (EWU) arranged an orientation program of the Graduate Diploma in Leather and Footwear Management students. The orientation program was held on 09 January 2020 at the S.M. Nousher Ali Lecture Gallery of the university. The main purpose of the program is to increase the efficiency of the managers through scaling up skills and productivity of the existing managers in the leather and footwear industries in Bangladesh.
The orientation program of SEIP was attended by among others, Professor Dr. Mohammed Farashuddin, Chief Adviser of EWU, Professor Dr. Muhammad Ziaulhaq Mamun, Pro Vice Chancellor of EWU, Md. Golam Shahnewaz, Vice President, Footwear and Products Division, Concord Ventures Group, Dr. Tanbir Ahmed Chowdhury, Director, EDC and Professor of the Department of Business Administration, EWU. A numerical number of students and teachers were also present on the occasion.
Apart from that a computer lab of the EDC of EWU also inaugurated by the guests before the orientation program started.