Celebrating International Open Access Week 2020 at East West University
---
Oct 21, 2020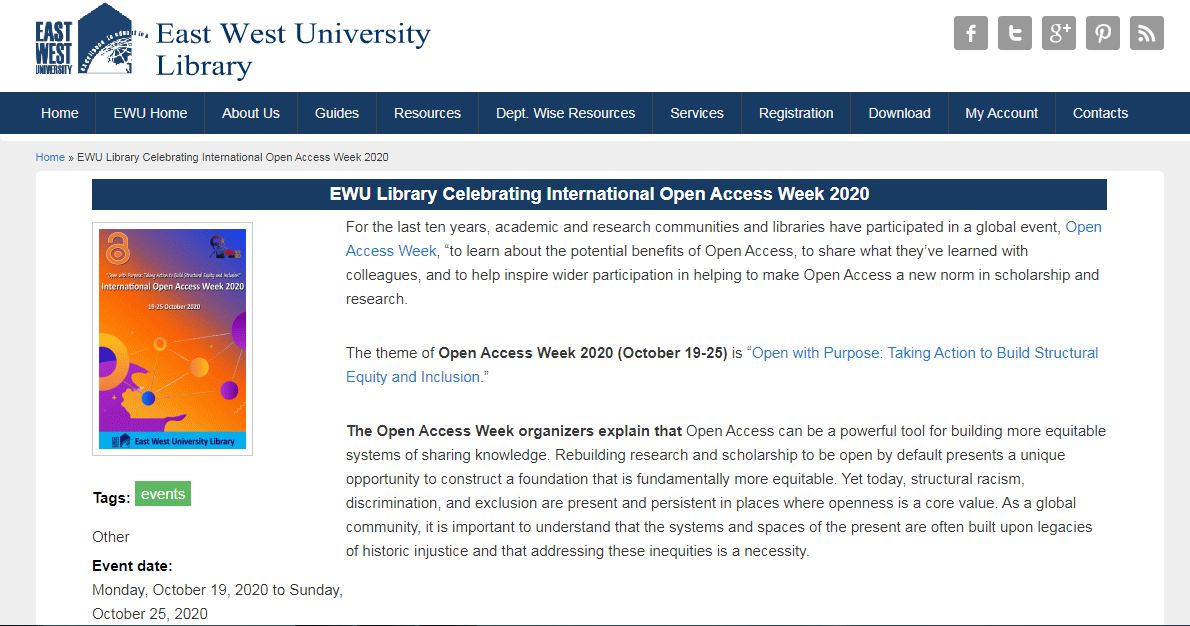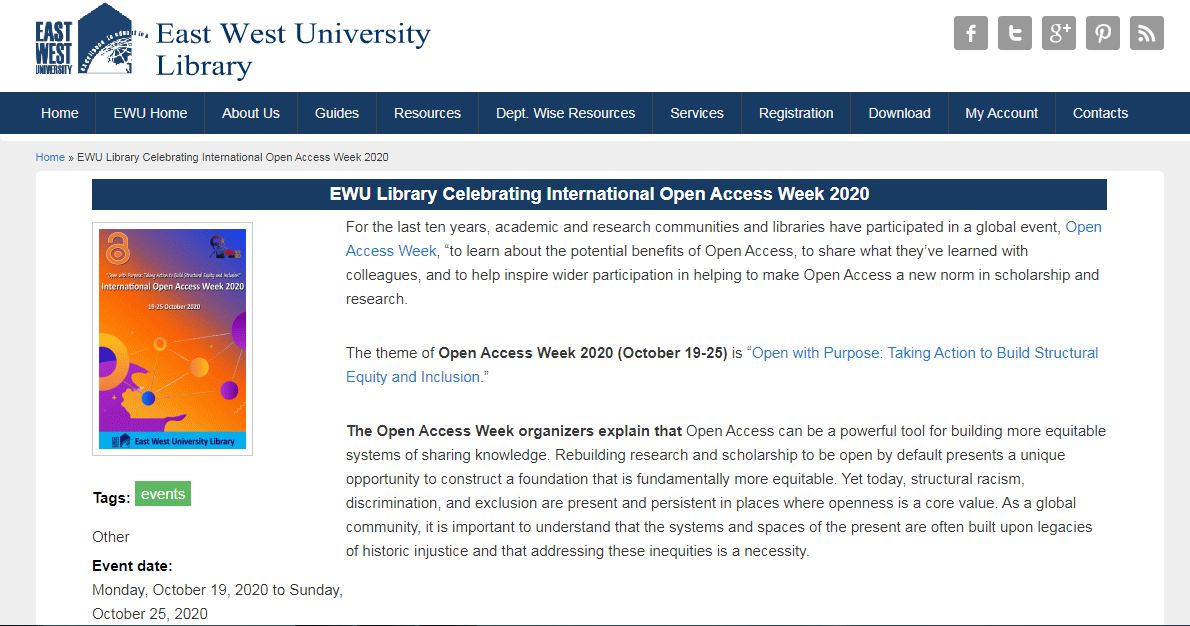 East West University Library is celebrating International Open Access Week from 19 October 2020 to 25 October 2020 with diversified set of programs including :
1. Awareness building campaign on "Open Access Publishing Practices" among the university community.
2. Dissemination of information of "Open Educational Resources" to the EWU Faculty Members.
3. "Quiz Competition on Open Access" for EWU students.
For the last ten years, academic and research communities and libraries have participated in a global event Open Access Week (openaccessweek.org)to learn about the potential benefits of Open Access, to share what they have learned with colleagues, and to help inspire wider participation in helping to make Open Access a new norm in scholarship and research.
The theme of Open Access Week 2020 (October 19-25) is "Open with Purpose: Taking Action to Build Structural Equity and Inclusion".
In this connection, EWU Library cordially invites you to visit EWU Library Website to know more about Open Access Publishing and different activities of Open Access Week 2020.
The program details are available at http://lib.ewubd.edu/article/ewu-library-celebrating-international-open-access-week-2020