Webinar on "Reflecting on Classroom Interaction in the light of Dialogic Principles: Food for thought"
---
Dec 24, 2020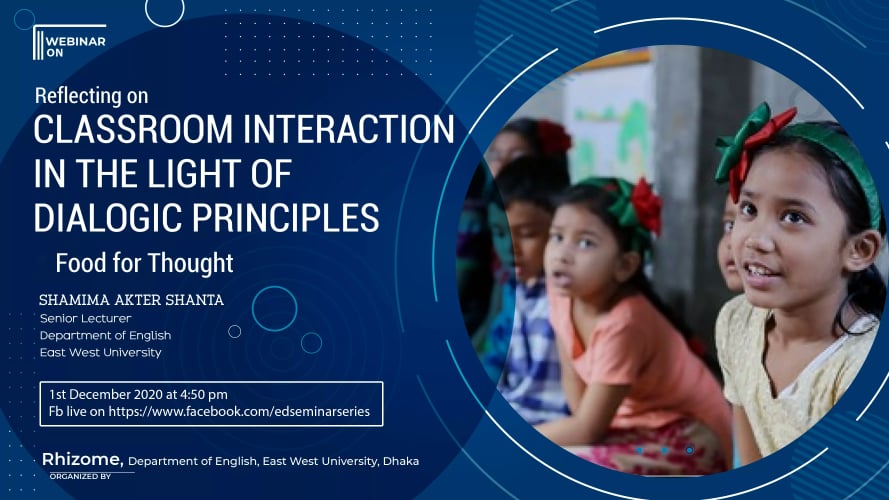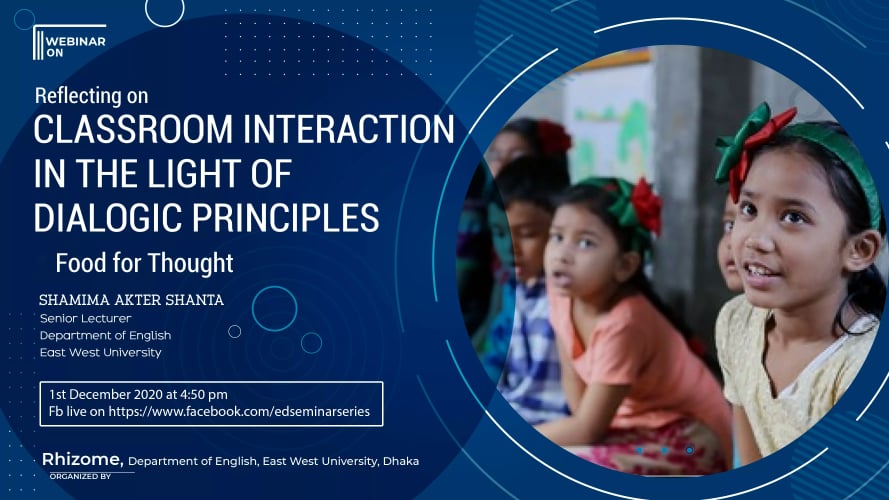 The Seminar Series of the Department of English, Rhizome, organized another webinar on 1st December, 2020 at 4:50 Pm. Shamima Akter Shanta, Senior Lecturer in the Department of English, East West University presented her paper on "Reflecting on Classroom Interaction in the light of Dialogic Principles: Food for thought". She is a recipient of the Australian Award Scholarship. She has completed her second master's program in Education (TESOL) from the University of Wollongong, Australia.
The webinar was broadcast from the official Facebook page of the Seminar Series, Rhizome on the following link https://www.facebook.com/edseminarseries.
Assistant Professor Zohur Ahmed gave thoughtful remarks on the presentation. Questions and comments from audience made the webinar very iterative and interesting. The Webinar was concluded by thanking the Chairperson of the department and everyone associated with the session.