Achievements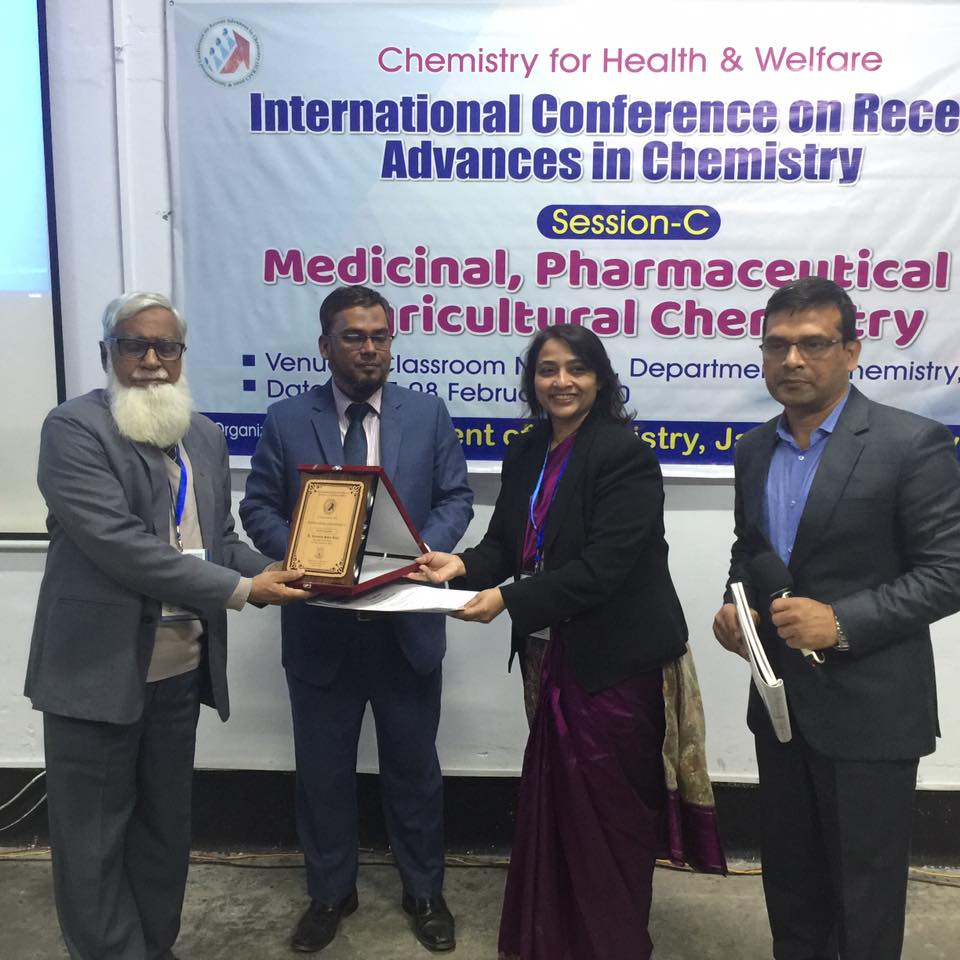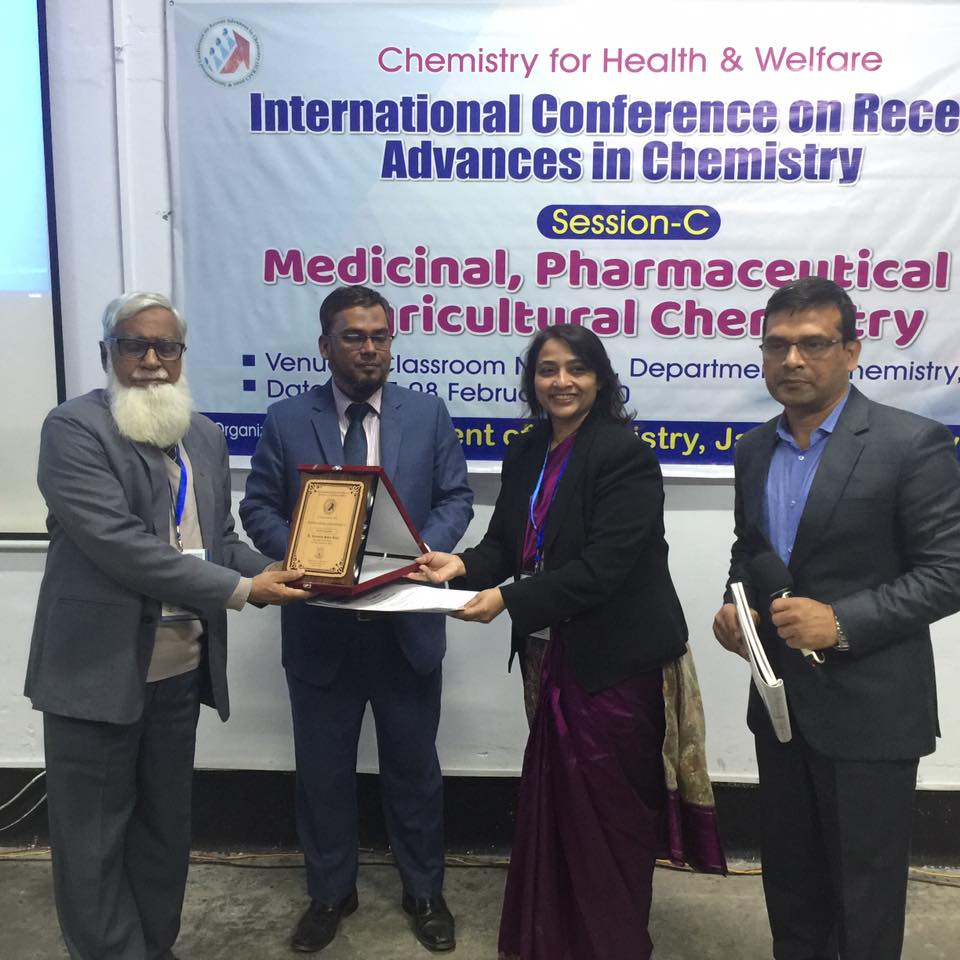 ---
Professor Dr. Shamsun Nahar Khan, Department of Pharmacy invited as an invited speaker to the 'International Conference on Recent Advanced in Chemistry (ICRAC 2020) on 07-08 February, 2020 at Jagannth University, Dhaka. Professor Khan delivered her invited speech entitled "Recent Trends in Drug Discovery and Development: Health Management" on 8 February, 2020, her Session was Chaired by Professor Dr. Robiul Islam, renowned scientist of the country and Professor Dr. Sayed Alam Chairperson Department of Chemistry of Jagannth University. The conference was inaugurated by Yeafesh Osman, Minister of Science and Technology, people's republic of Bangladesh.
Professor Khan also shared the Chair of a session with the theme of "Medicinal, Pharmaceutical and Agricultural Chemistry" on 08 February.
Professor Khan had a meeting with Professor Peter Sundin, Head International Science Program (ISP) and Program Director, Chemical Sciences, Upsala University, Sweden besides the conference.
Dr. Shamsun Nahar Khan, Associate Professor, Department of Pharmacy attended the Annual General Meeting of the GYA (Global Young Academy) held in Pattaya, Thailand. Dr. Shamsun Nahar Khan as a young Ambassador of the GYA delivered a public lecture to the Burapha University, Thailand on 12th May, 2018. Dr. Khan's talk entitled "Sexually transmitted infections: present state, challenges, and way forward to use scientific tools. "
Dr. John Henri Malone (USA), Dr. Alexander Kagansky (UK), Dr. Sergey Kostyrko (Russia), Dr. Mahesh Kumar (India), Dr. Clarrisa Rios Orwenjo (Peru), Dr. Felycia Edi Soetaredjo (Indonesia), Dr. Abdalhadi Aliiji (Sweeden) also participated in this public talk.