Clemon Indoor Uni Cricket 2022 organized by EWU Sports Club
---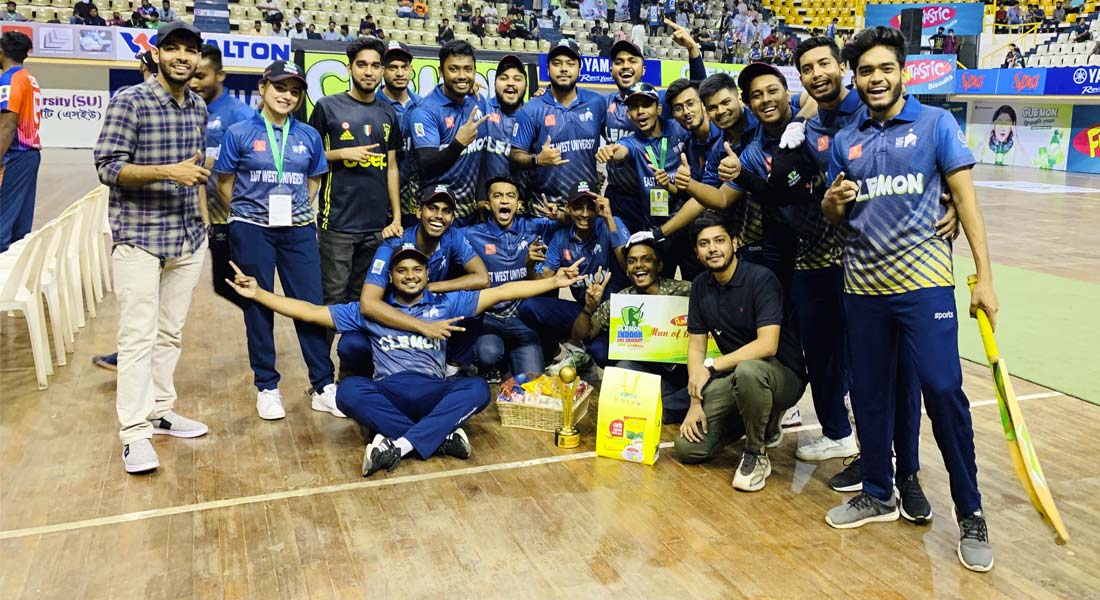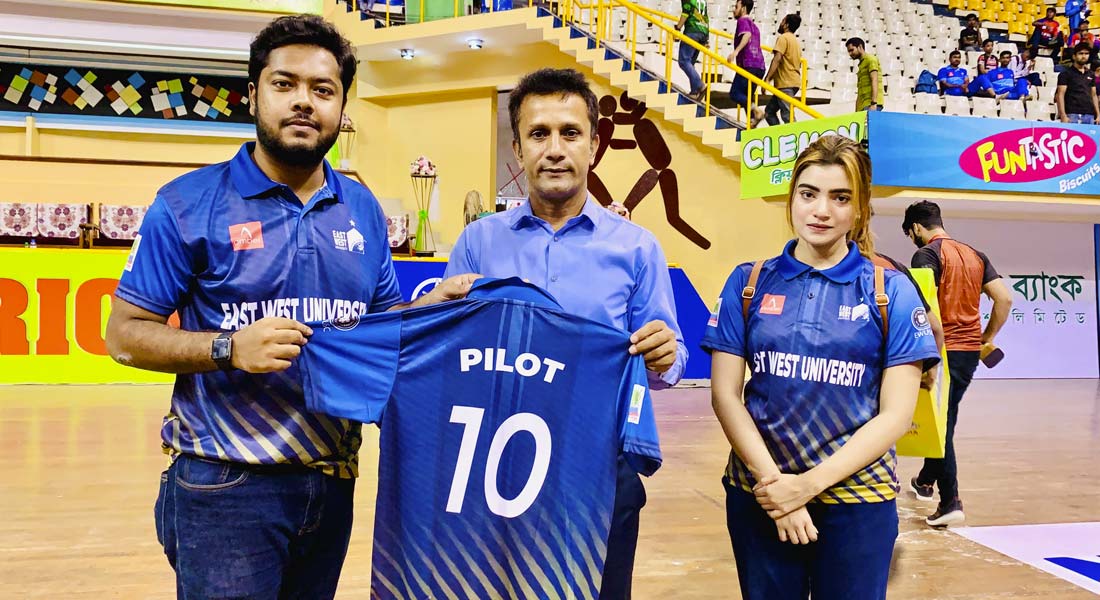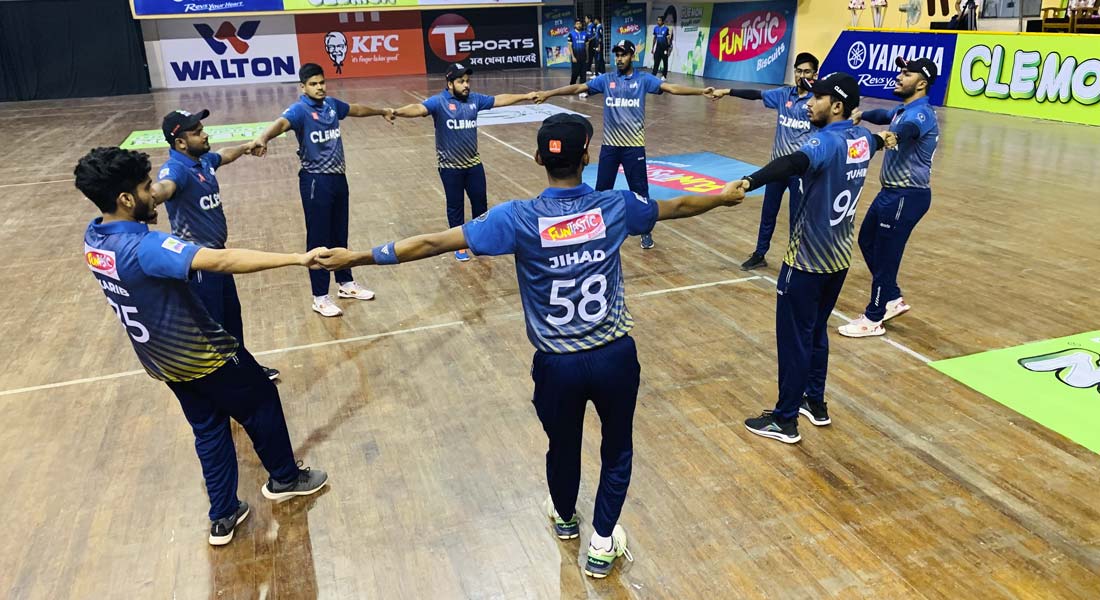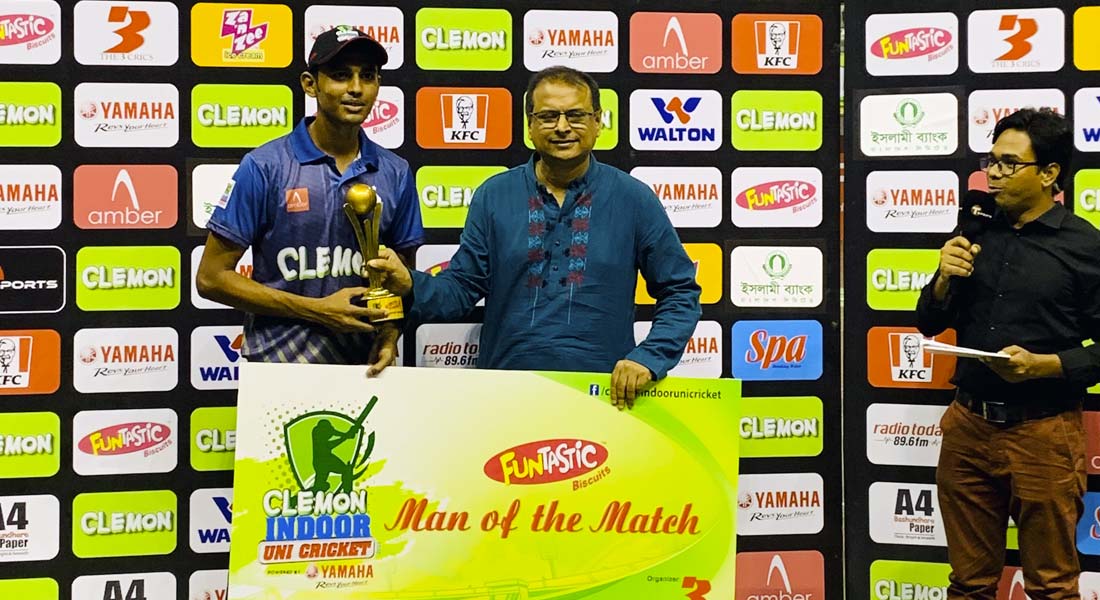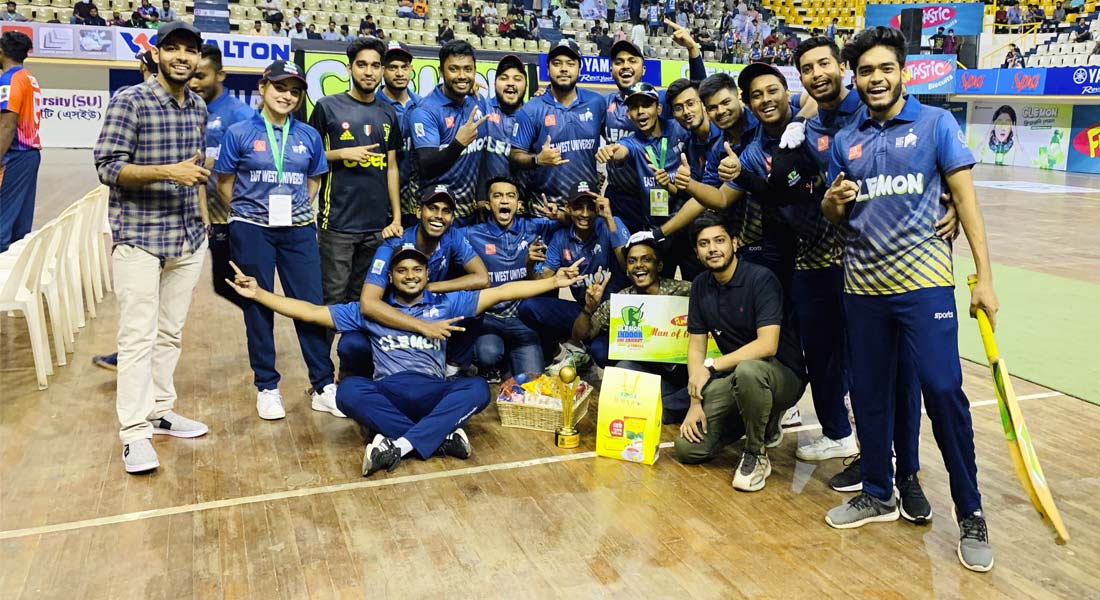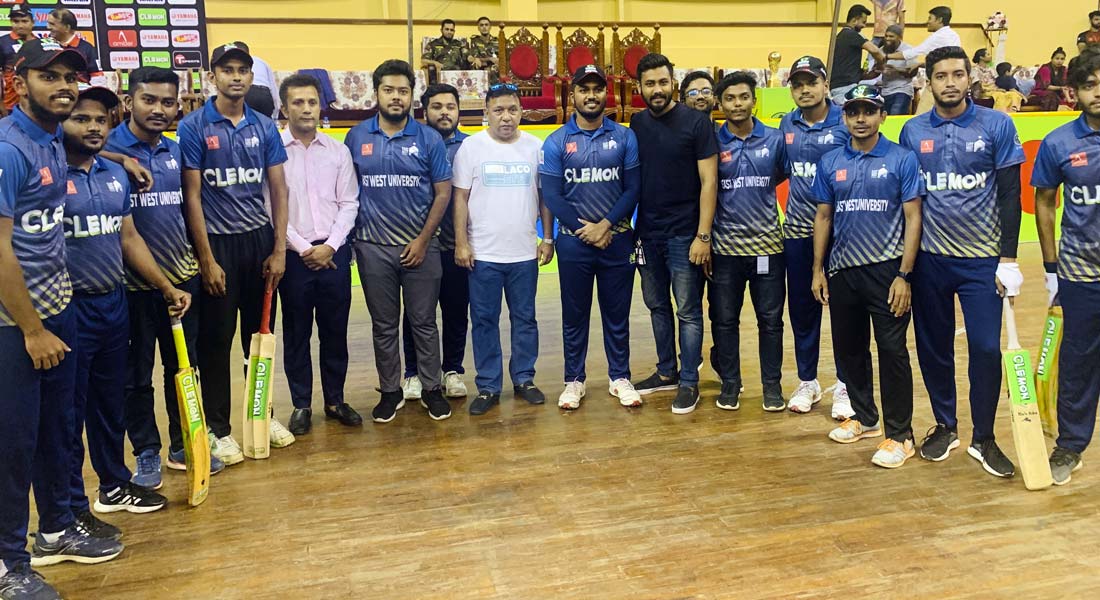 For the sixth time, East West University Sports Club participated in the event Indoor Uni Cricket 2022. This year, a total of 32 universities participated in this most awaited tournament.
The event took place at Mirpur Shaheed Suhrawardy Indoor Stadium. This air-conditioned stadium has separate Media box, Commentary box, Player's dugout, VIP area, food & beverage zone, and stage for DJ in the stadium. This Air-conditioned stadium has a seating arrangement of around 5000 viewers.
On Wednesday, 25th May,2022 the inaugural ceremony of INDOOR UNI CRICKET 2022 got off our university by unveiling the trophy by Mashfiqur Rahman (Register, East West University). One of the renowned media of Bangladesh T-Sports covered this event.
The tournament initiated on Friday, 27th May 2022. At the group stage East West University won one match against Sher-e-Bangla Agricultural University and lost two matches against Southeast University and Military Institute of Science and Technology. EWU Sports club qualified them number 16 out of 32 teams.
It's a great privileged for EWUSC that Khaled Mashud Pilot (Former Captain of Bangladesh National Cricket Team) visited us during the match and our club president handed over EWU jersey to him.
In the wining match one of our players got man of the match trophy and gift hampers from the organizing committee.