DRONE DESIGN AND AVIATION WORKSHOP ORGANIZED BY EAST WEST UNIVERSITY ROBOTICS CLUB
---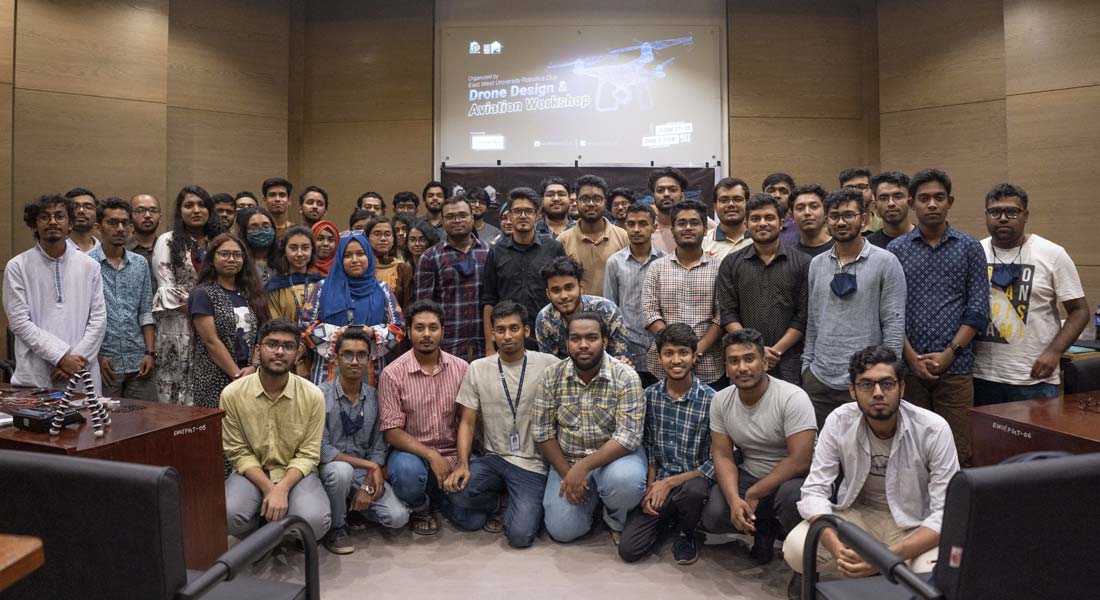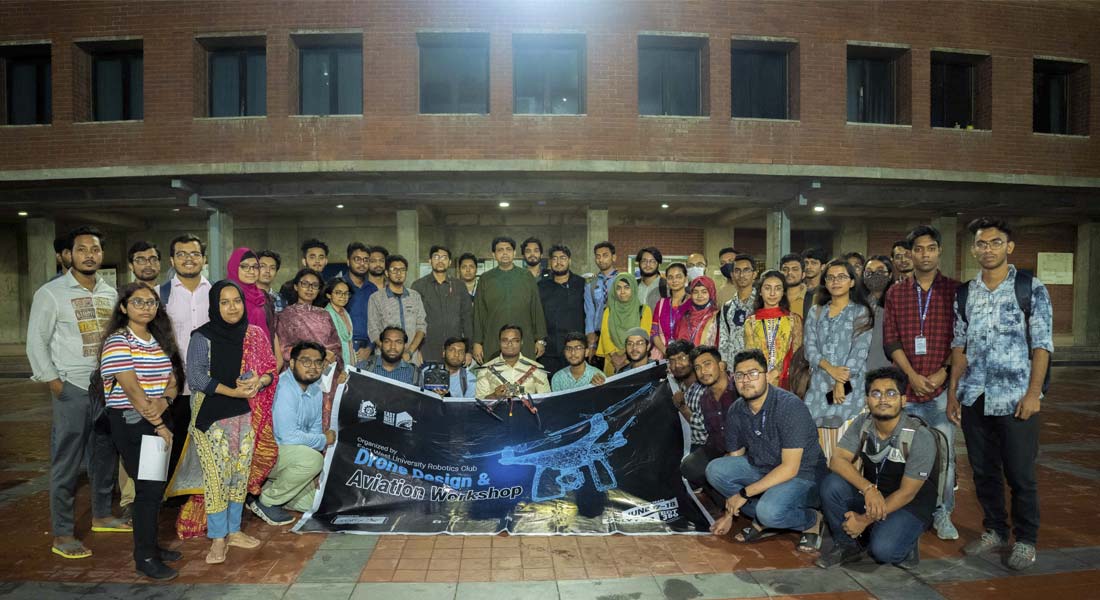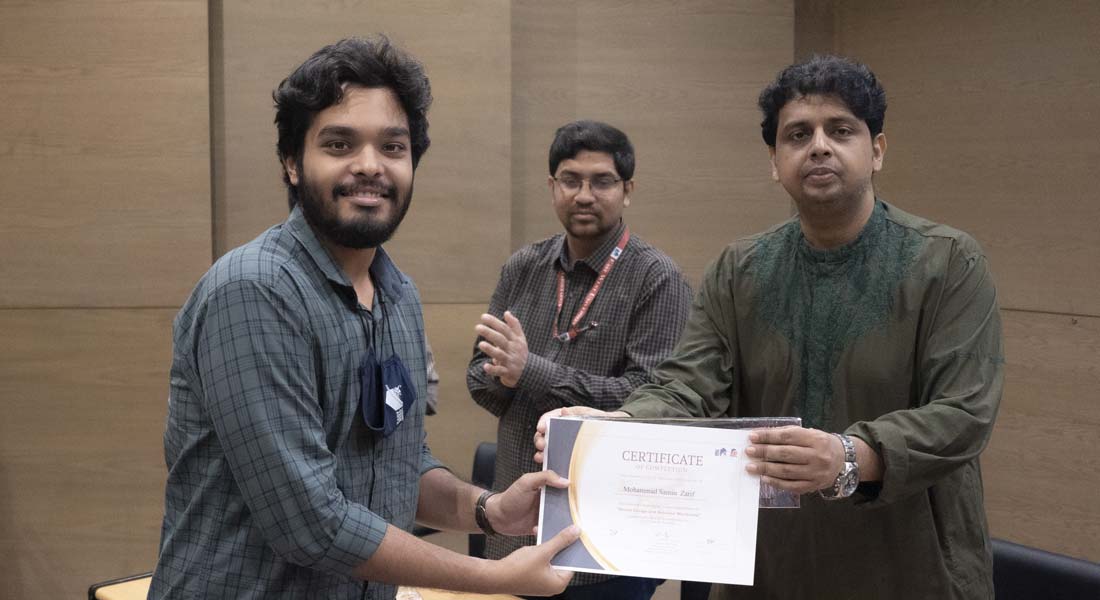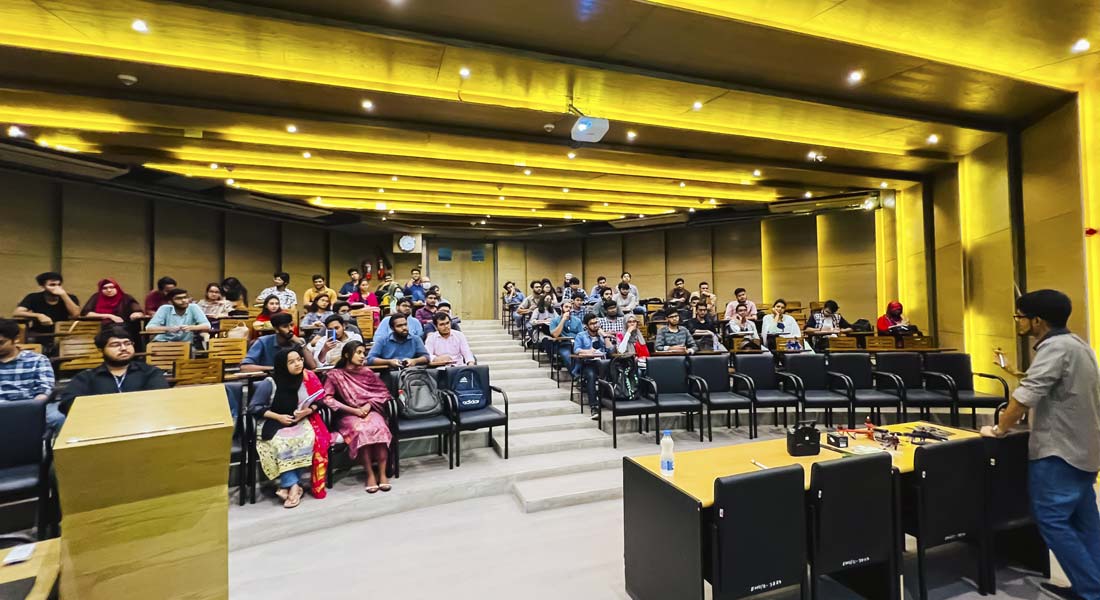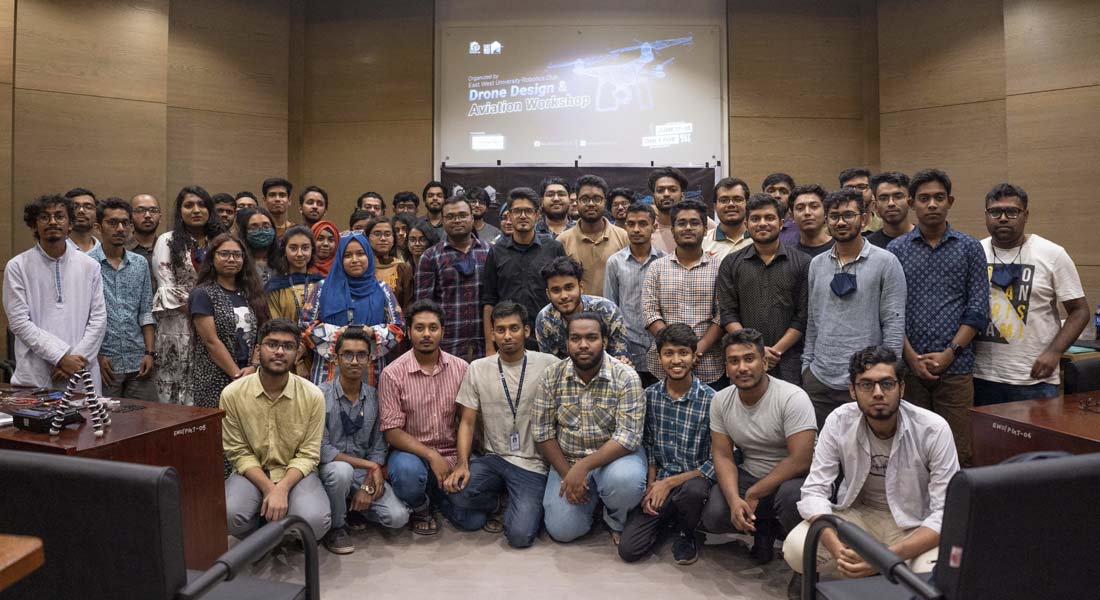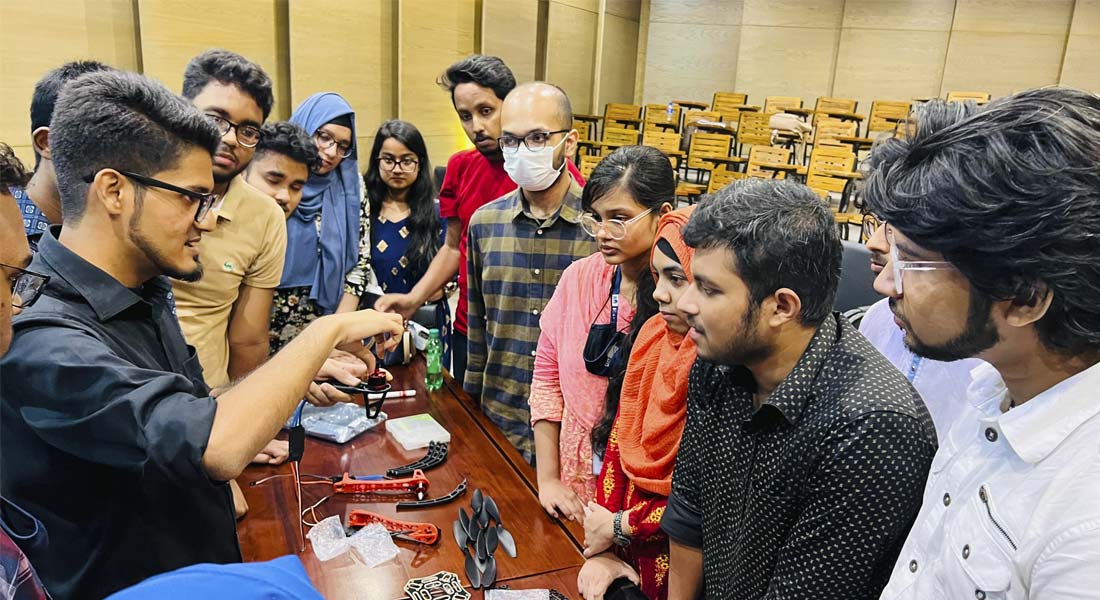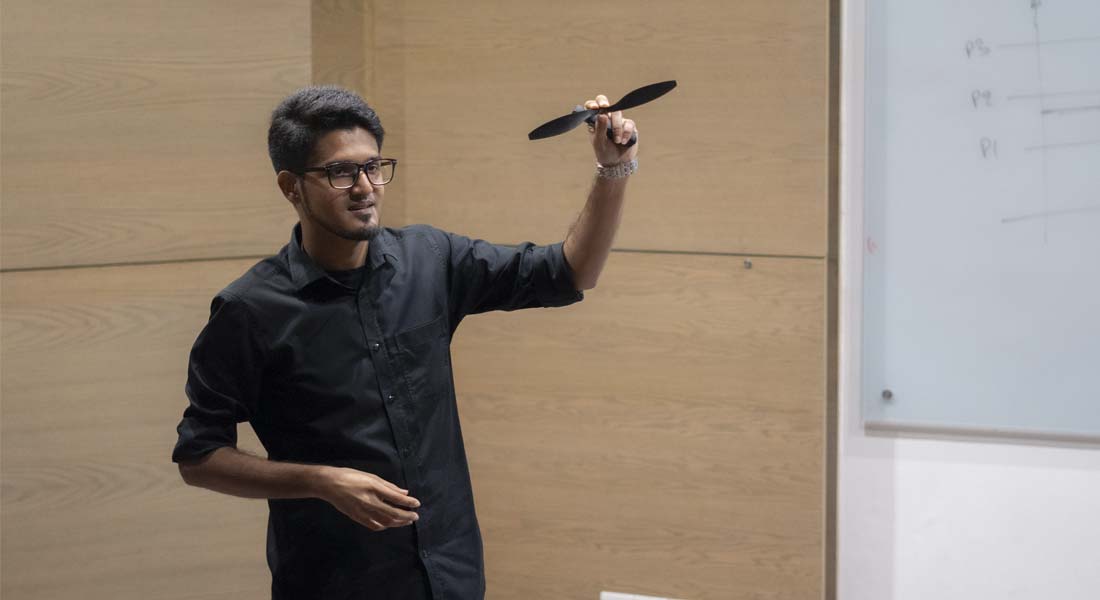 Saturday, June 18, 2022, marks the end of the two-day long session for the Drone Design and Aviation Workshop held by East West University Robotics Club in association with Rotor Solution - Bangladesh.This event drew interested participants from all departments of East West University and received a massive response. The trainer for this workshop was our respected alumnus Mr. Faisal Hossain, proprietor of Rotor Solution - Bangladesh.
The first day of the event covered the theoretical aspects of building and flying a drone. Participants were made familiar with the laws regarding flying a drone. Lunch was provided midway, and after the lunch break, a short practical session was arranged. Participants were divided into groups, and they assembled the four arms of the quadcopter as per the directions given to them.
On the second day, participants were engaged in practical lessons. Topics as vast as calibration were demonstrated, and the rest of the drone was assembled by several groups of students. The session ended with a flight test that was performed indoor, and finally, a full flight was conducted over the ground floor.
Afterwards a quiz competition was held for the students. Top two students from the quiz competition were awarded by Rotor Solution – Bangladesh. Finally, the students who participated in the event were given certificates by the respected moderators of EWURC, Dr. Ahmed Wasif Reza, Associate Professor, Department of Computer Science & Engineering, and Md Al-Imran, Lecturer, Department of Computer Science & Engineering.
All in all, the event drew a large crowd and provided them with the knowledge to pursue their interests in aviation, drones, and drone-related projects.