FINXCEL 6- A MS Excel Workshop on Intermediate & Advance Excel for Finance and Accounting
---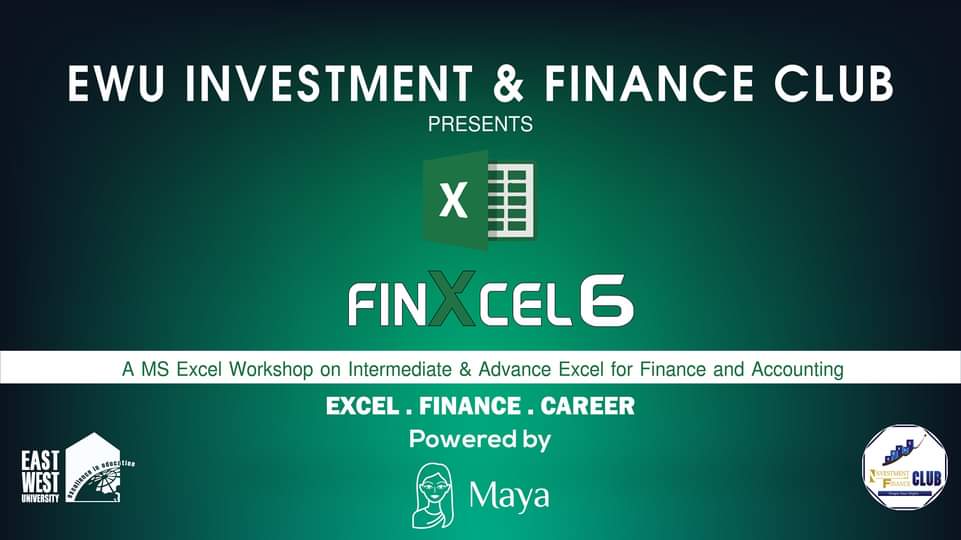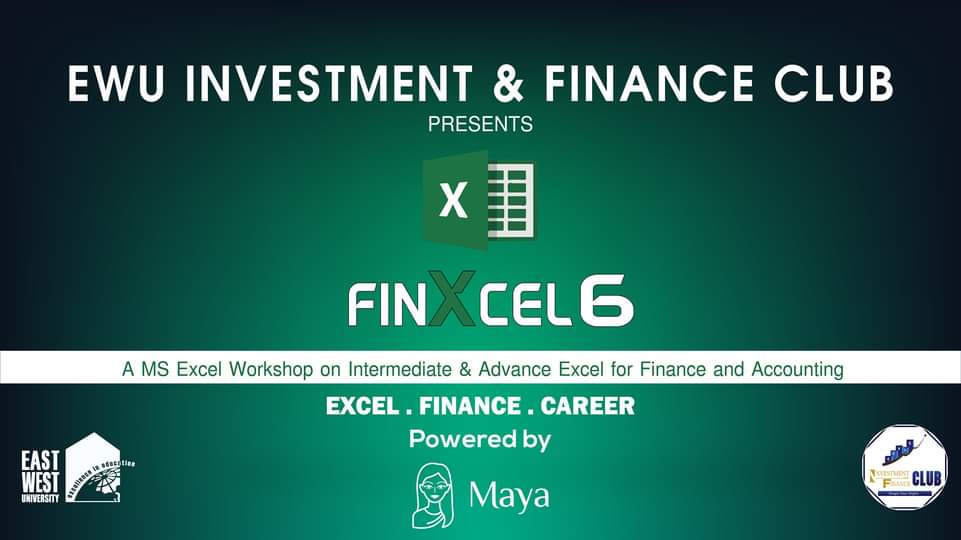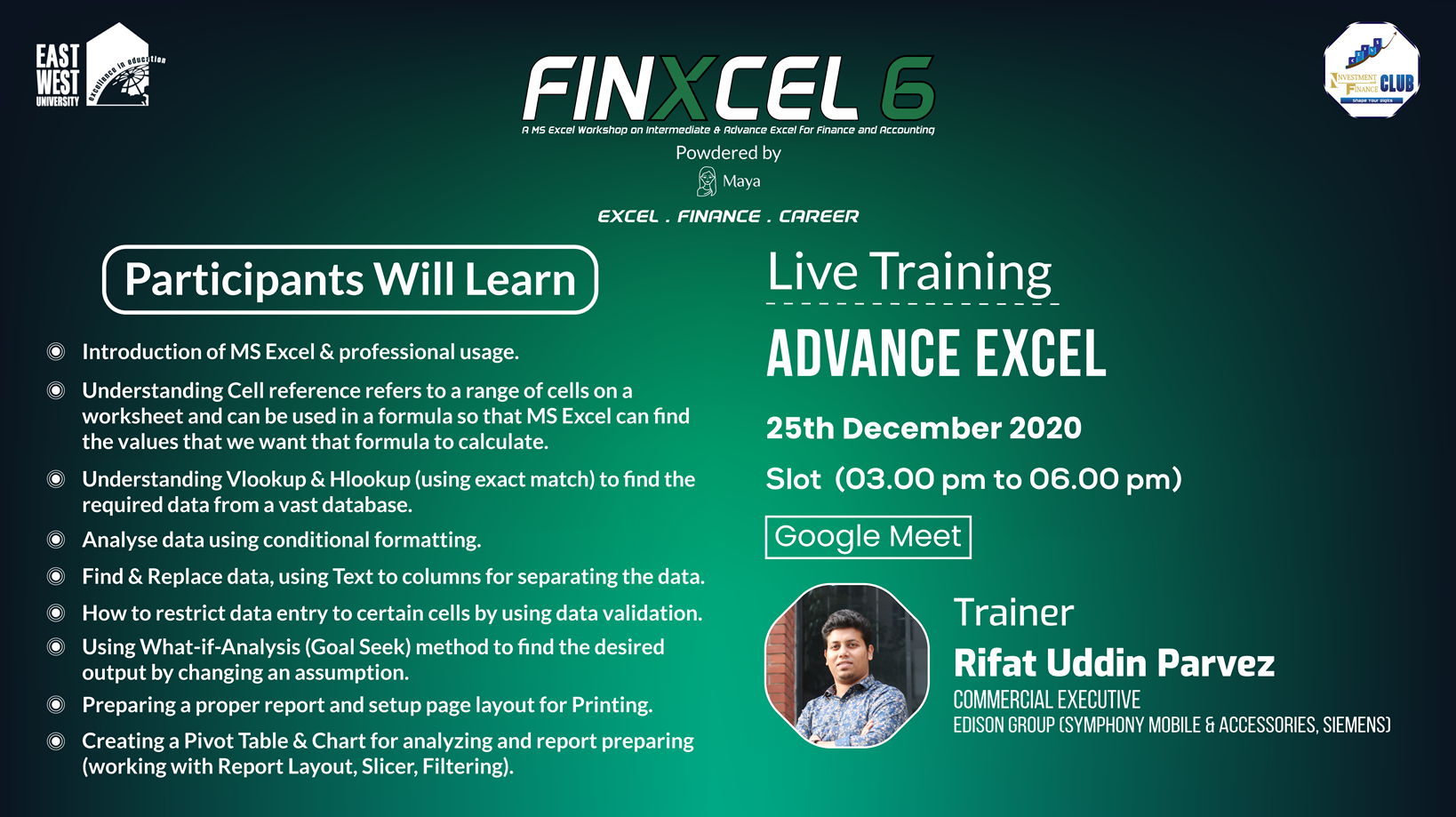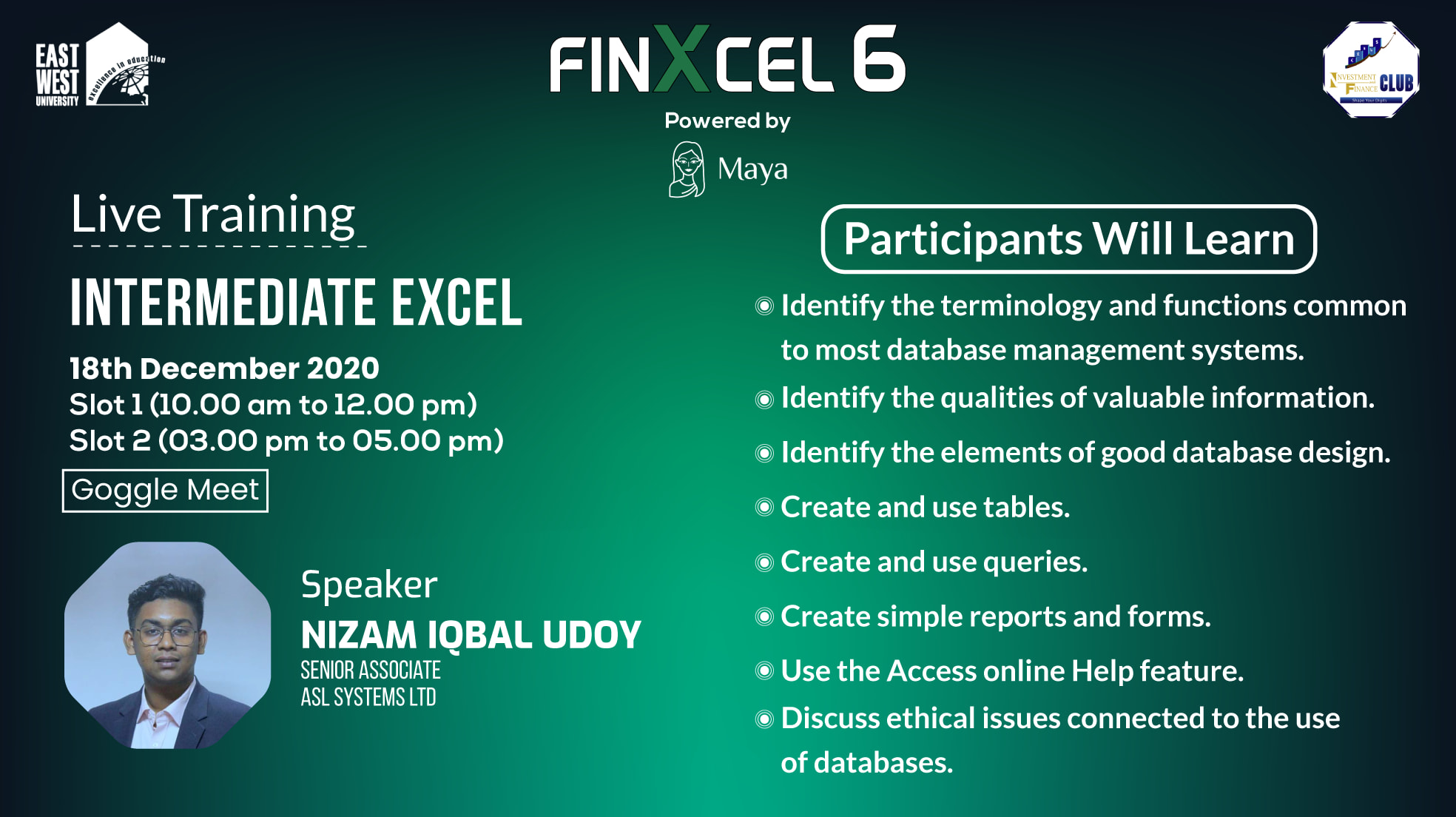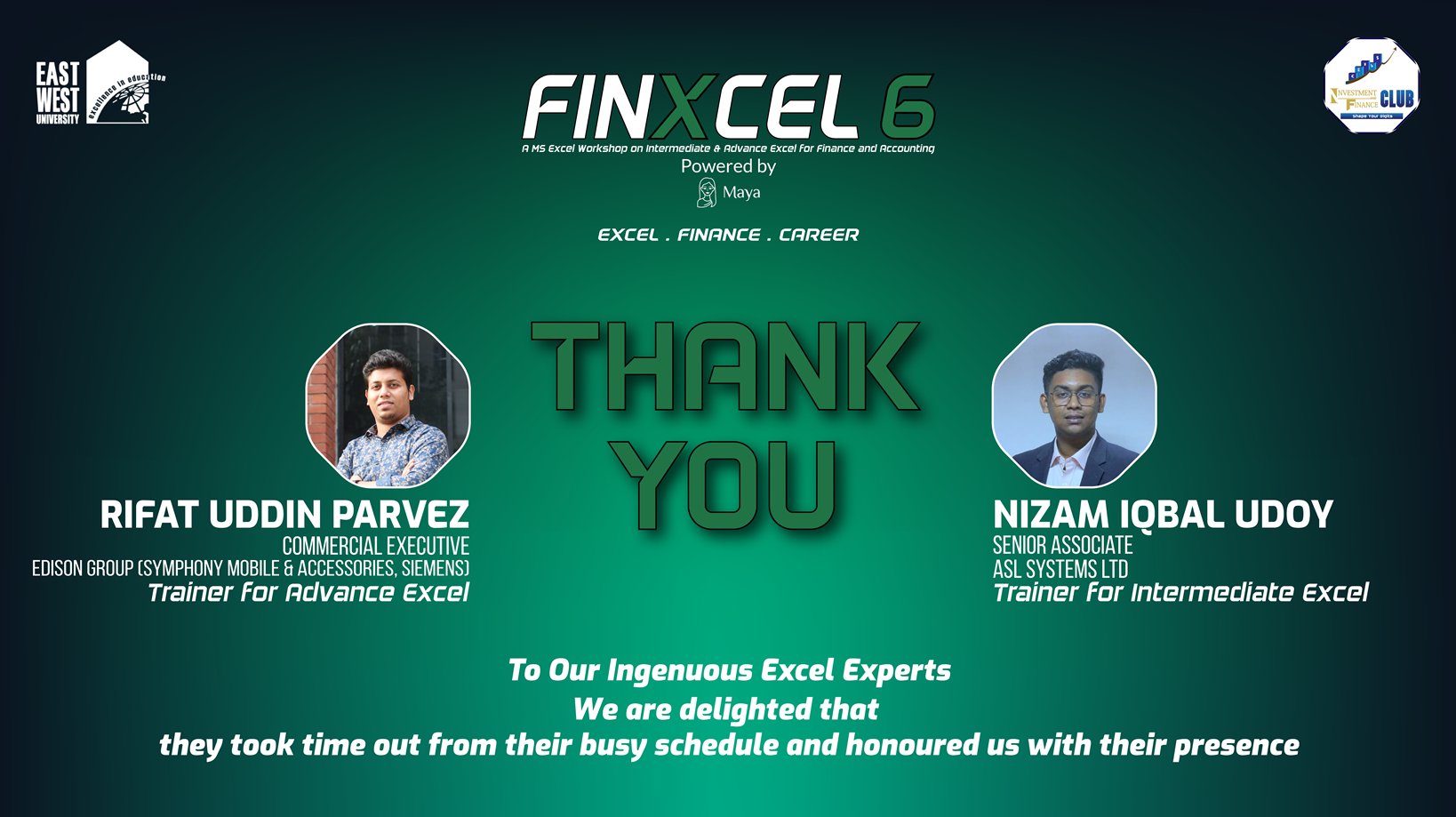 FINXCEL is one of the most demanding events of East West University Investment & Finance club, as these events are running in our club for years. East West University Investment & Finance club has always offered constructive learning opportunities to their members for preparing them from the very beginning in the antagonistic job market. From the mind-set of proficiency development program, East West University Investment & Finance club projected" FINXCEL 6- A MS Excel Workshop powered by MAYA for Intermediate and Advance Excel for Finance and Accounting". The Excel training session was specially designed for the students of East West University. Minimum Requirement for participating in the Excel training session was completion of some core courses such as MIS 101, ACT 101, FIN 101 and FIN 201.
The training session was held on Online Platform by providing live training. Intermediate Excel training program was retained on 18 December, 2020. It was parted into 2 Slots. Contrarily, Advance Excel program was retained on 25 December, 2020. It had a single slot. Certificates were provided to the participants.
Our key trainer for the Intermediate MS Excel training session was Nizam Iqbal Udoy, Senior Associate, ASL Systems Limited, IT (Basis Membership Holder), (ISO Certified). Our trainer inversed mostly on the Intermediate MS Excel techniques and formulas. He made the participants realize the significance of structuring Excel level skills for a successful Corporate career. He amused the participants with catchy real-life experiences of his Corporate life regarding MS Excel Spreadsheet, creating report, how to create a table and use queries and he also shared his thought on Ethical issues connected to the use of databases. Participants thoroughly enjoyed his training segment. Our trainer covered almost every prime sector of Intermediate Excel. His area of experience helped him to play a substantial role throughout the training session.
Then comes our most awaited Excel Enthusiast and Trainer, Rifat Uddin Parvez, Commercial Executive, Edison Group (Symphony Mobile & Accessories, Siemens) who conducted live training on Advance MS Excel. He inversed mainly on the professional usage of MS Excel, usage of conditional formatting, usage of set up page layout for printing, Filtering and much more. He explained the participants the necessity of Advance level Excel as well as he configured the doors of opportunities that the Finance & Accounting major students can imbibe in their corporate career by exploring the Excel field. Our trainer tried his best to cover almost every area of Advance Excel technique.
From starting to end, the live training workshop was intuitive, engaging and fascinating. Grabbing the opportunity of learning Excel skills from the best Excel Mentors of the town was a pleasant experience for all the participants. A question answer session was also there to content the thirst of curiosity among the participants. Our trainers shared their personal experiences and tried to figure out the complications of the participants.