NatEcon 2021: National Economics Contest 2021
---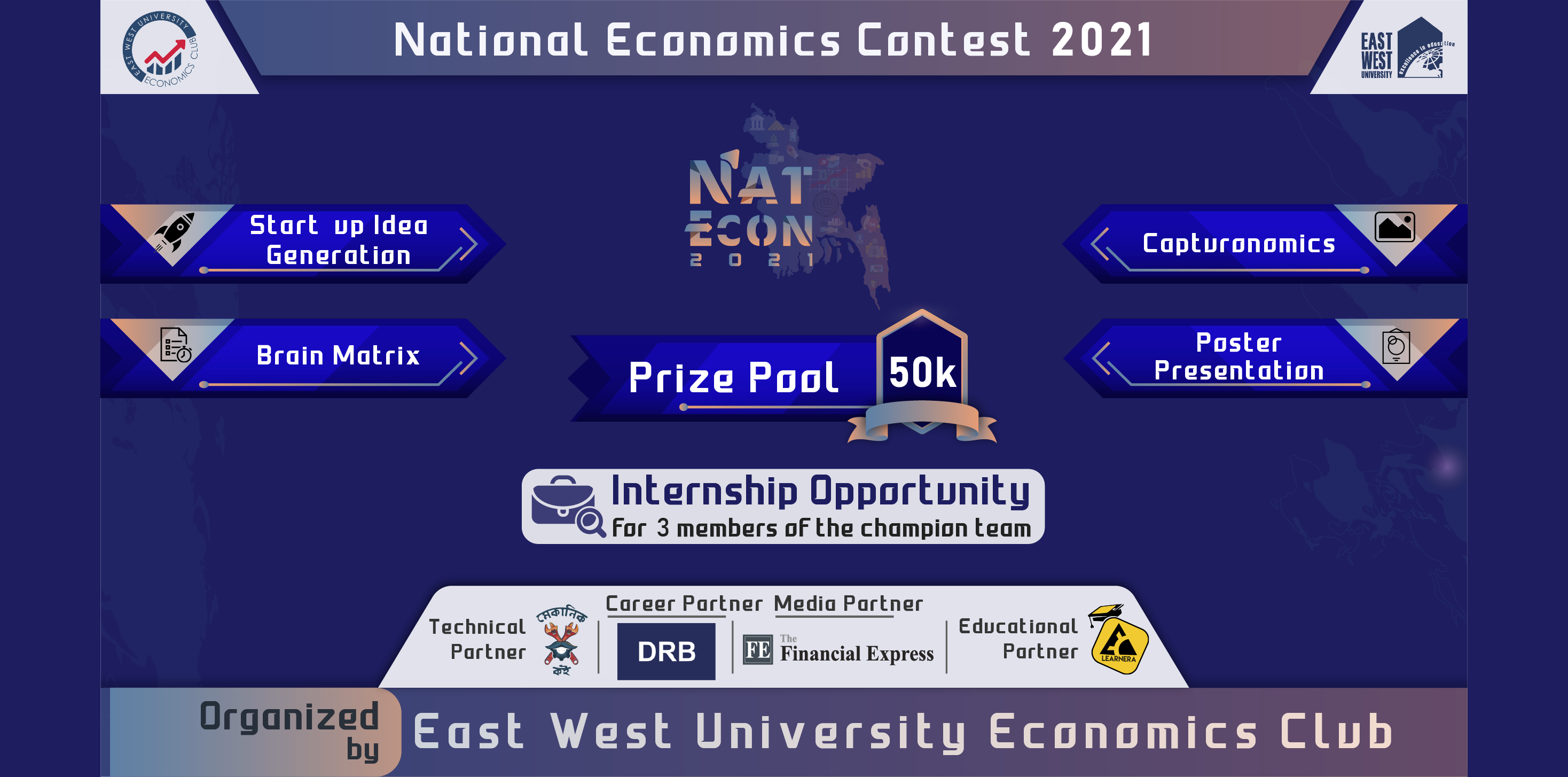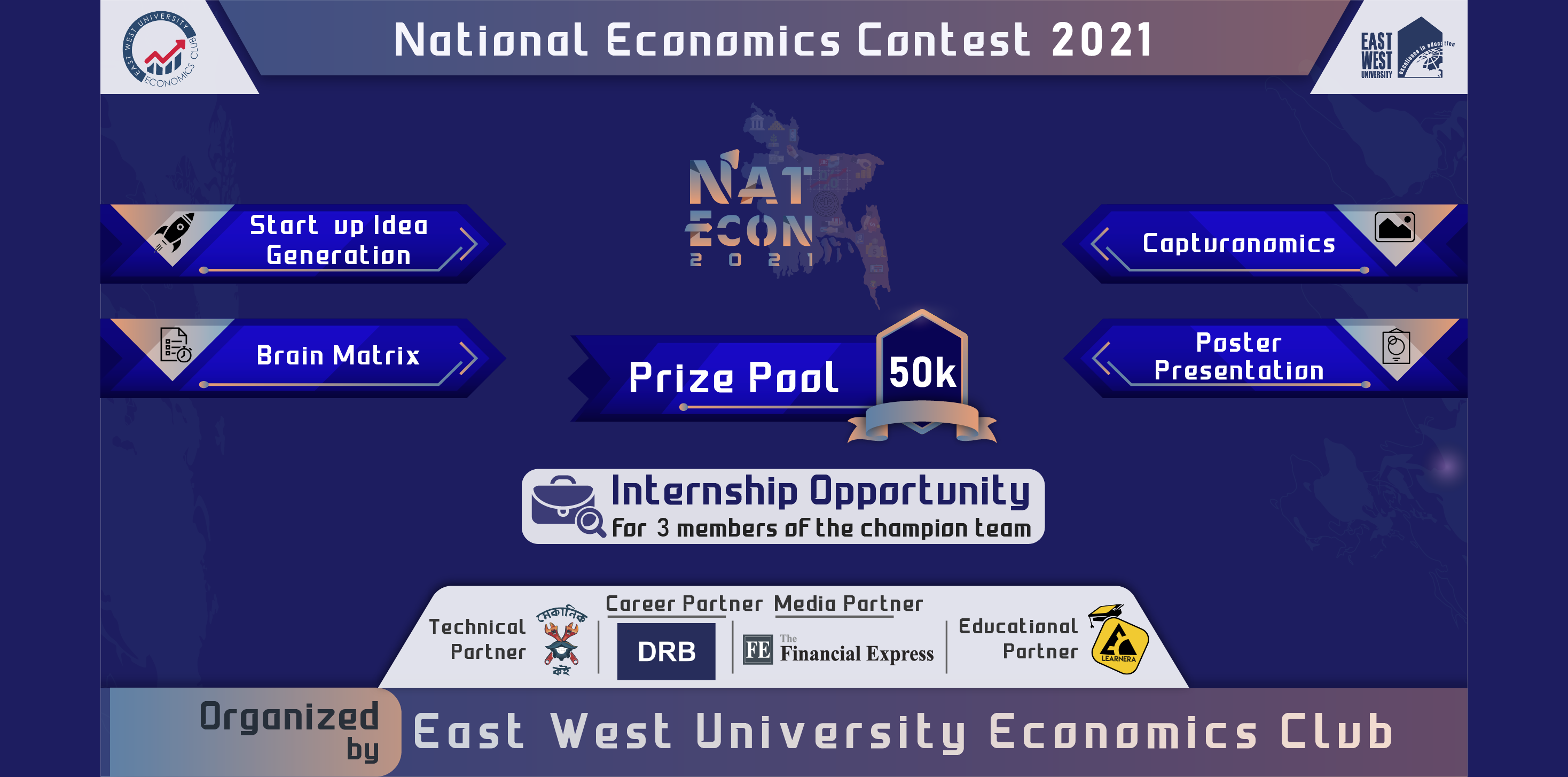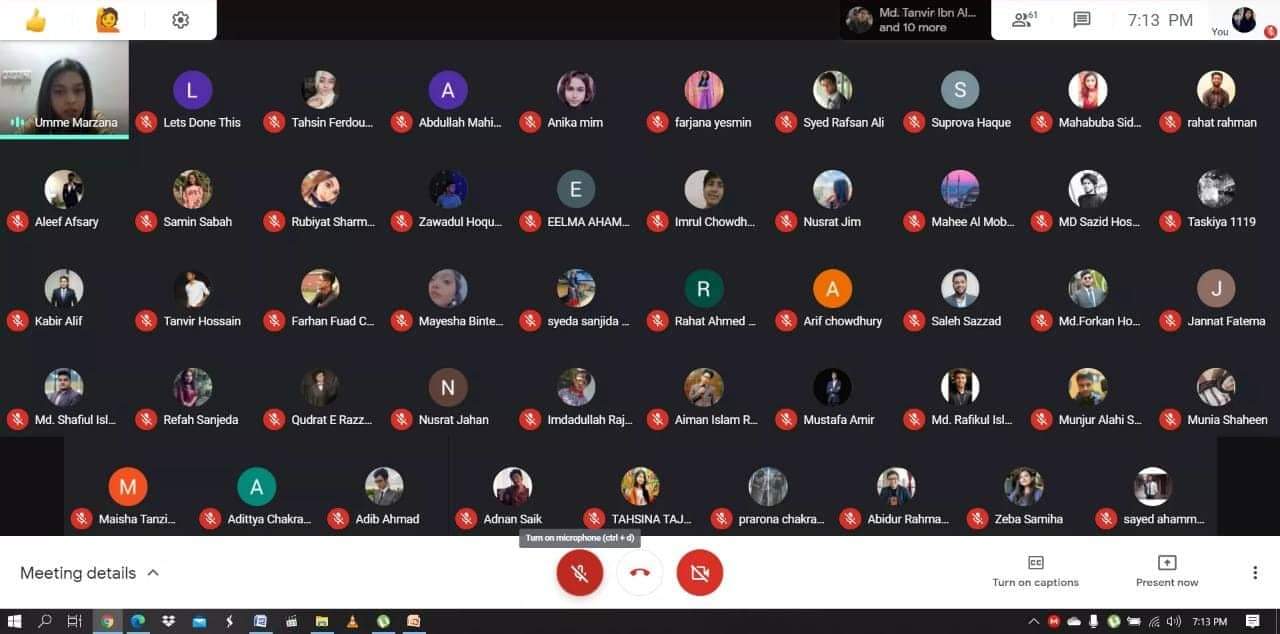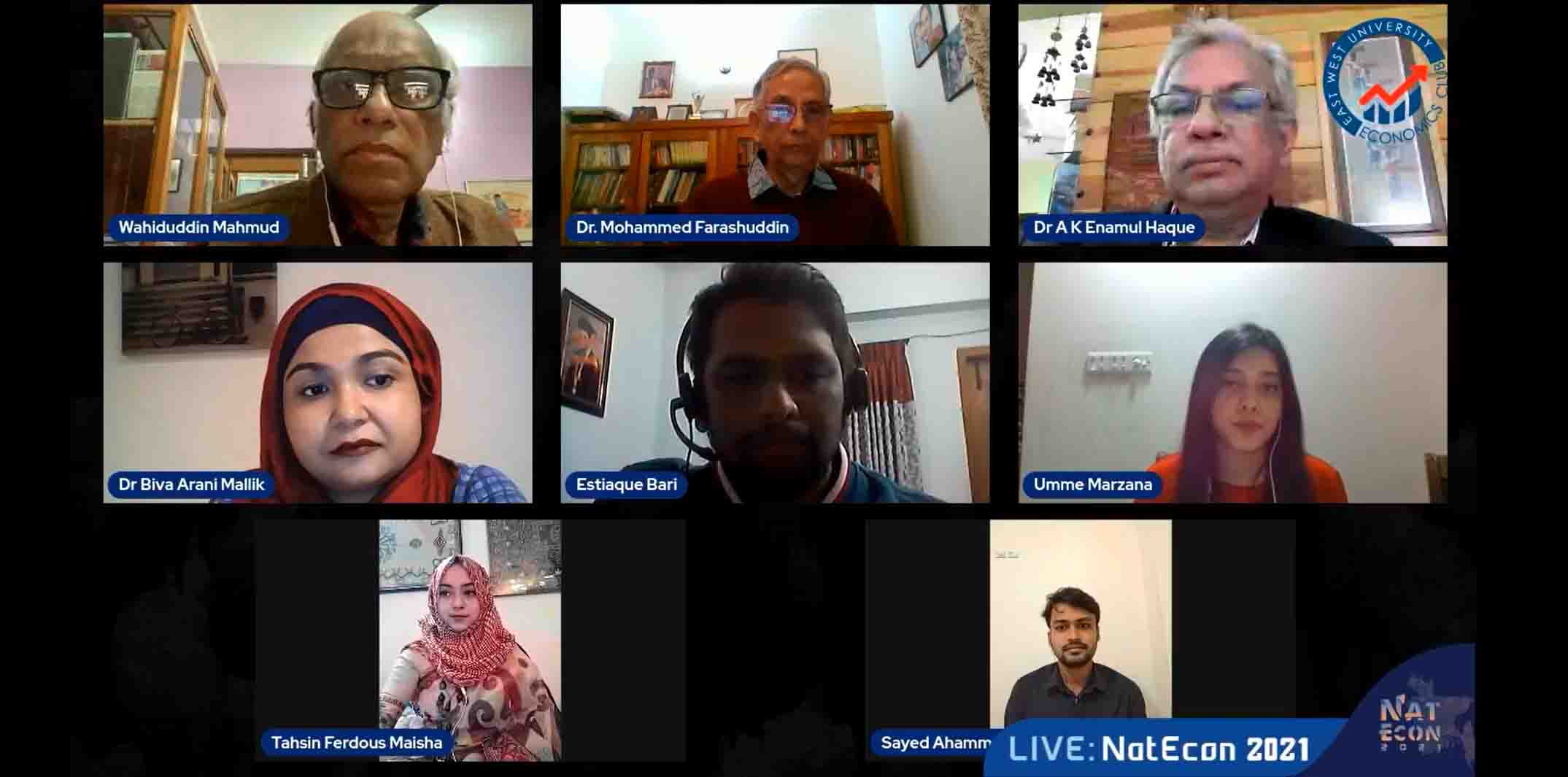 After a long and boring year of 2020, EWUEconClub started the new year 2021 with a blast. We launched our first ever national contest under the banner "NatEcon 2021" on January 1st, 2021. We brought creative individuals from all over the country under one roof and provided them the opportunity to showcase their talent and unleash their inmost strength. For our champs with different passions, the "National Economic Contest 2021" consisted of four different segments including Start-up Idea Generation, "Brainmatrix" Quiz competition, "Capturonomics" Photography contest, Poster presentation. Due to the current covid-19 situation, the whole event was conducted online. The idea was to create an online platform, which can be easily reached by participants around the whole nation.
The competition officially started from 21st January, 2021 with the workshop for Start-up idea Generation and ended on 5th February, 2021 with the prize giving ceremony. People from more than 20 districts of Bangladesh participated in the four segments. Teams from 14 universities and 2 colleges around the nation participated in the Start-up Idea generation. Respected experts judged the segments separately. The Champion team from Start-up idea generation got an opportunity to do paid internship in the Data Resource BD. Winners from other segments got exciting prizes and certificates. Every participant got a participation certificate in appreciation of their involvement in the event.
After the exciting and dramatic two weeks of competition came the prize giving day. Prestigious economist, Professor Wahiduddin Mahmud as chief guest; Chief Advisor of East West University, Professor Dr. Mohammed Farashuddin as special guest and Professor Enamul Haque as guest of honor illuminated the ceremony. Their inspirational speeches and amazing stories thrilled the audience. With the joy of winning and encouragement to move forward, "NatEcon 2021" successfully met its end. We look forward to creating more large scale platforms for our passionate economics enthusiasts in the future. Let's stay healthy and fiery till then.