National Learning Fest-2021
---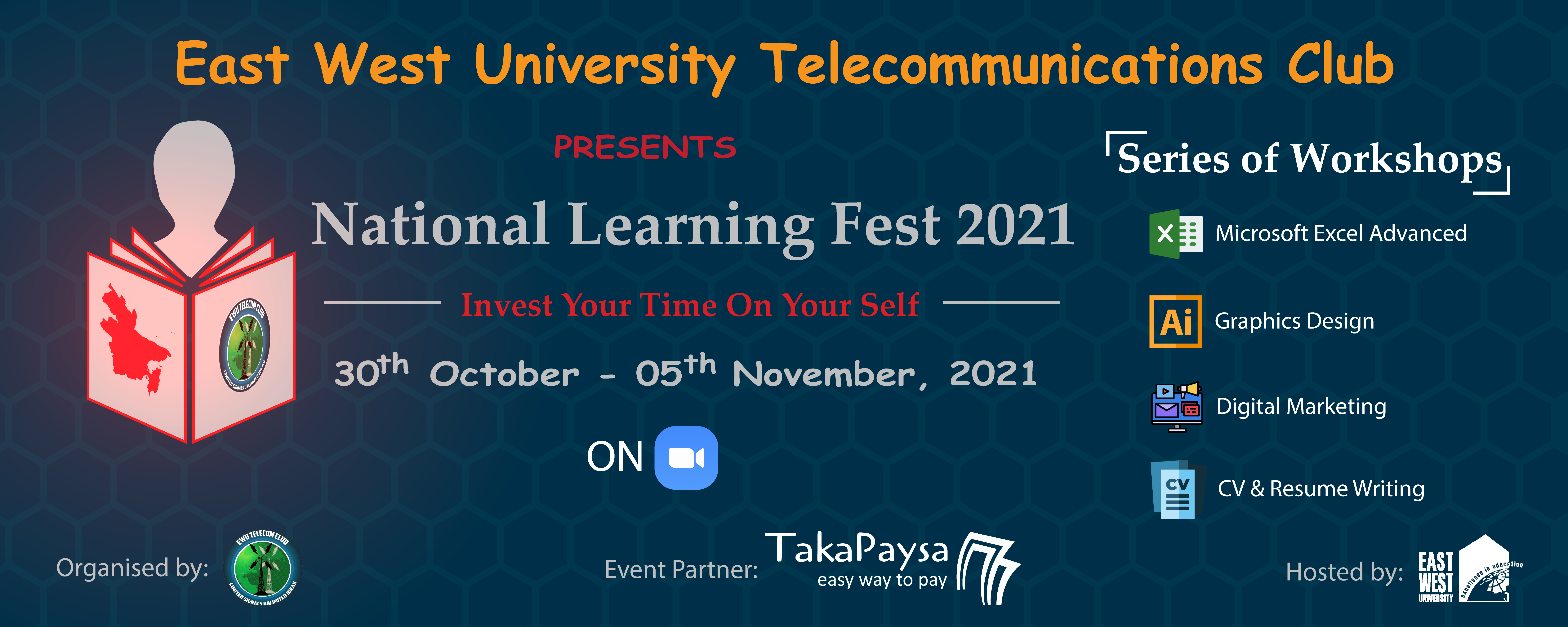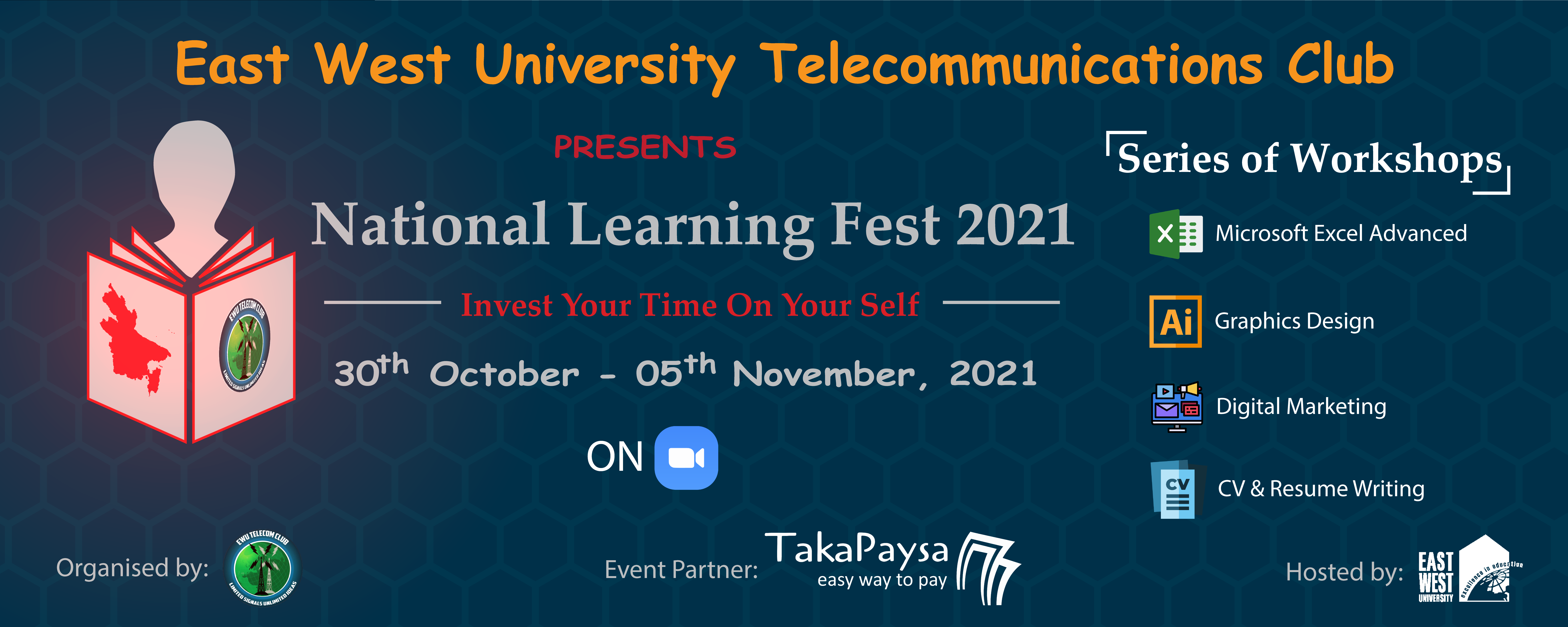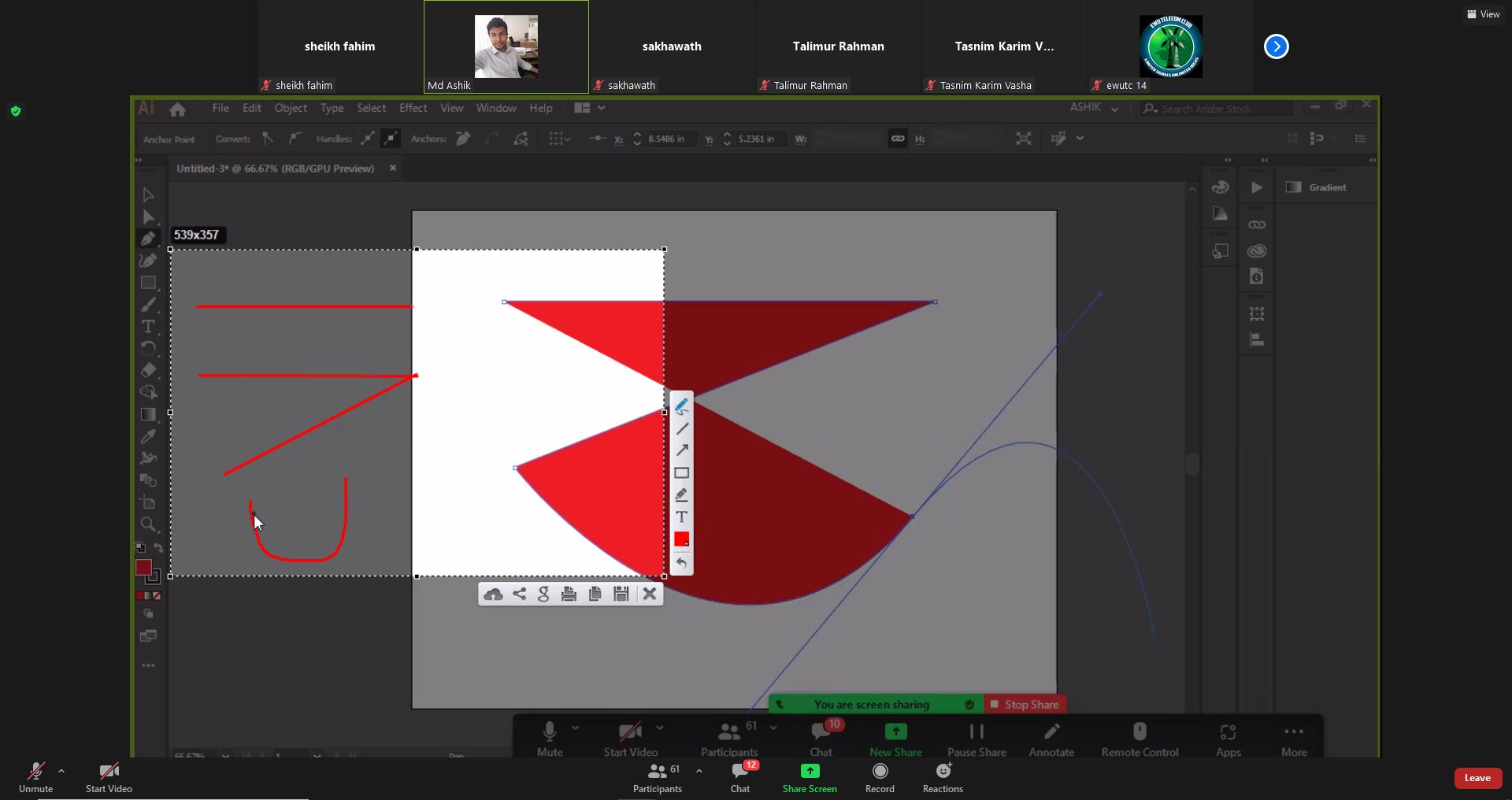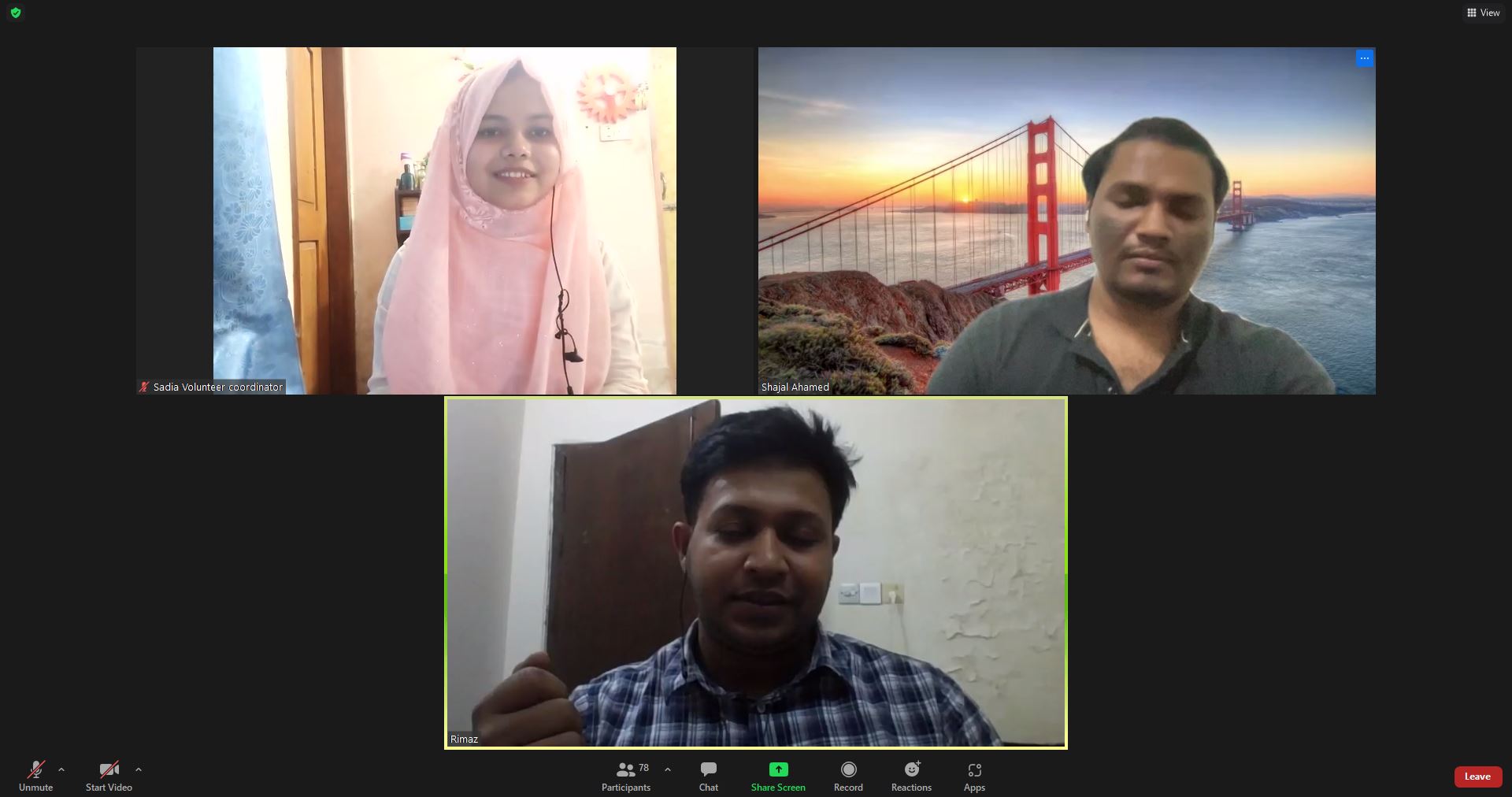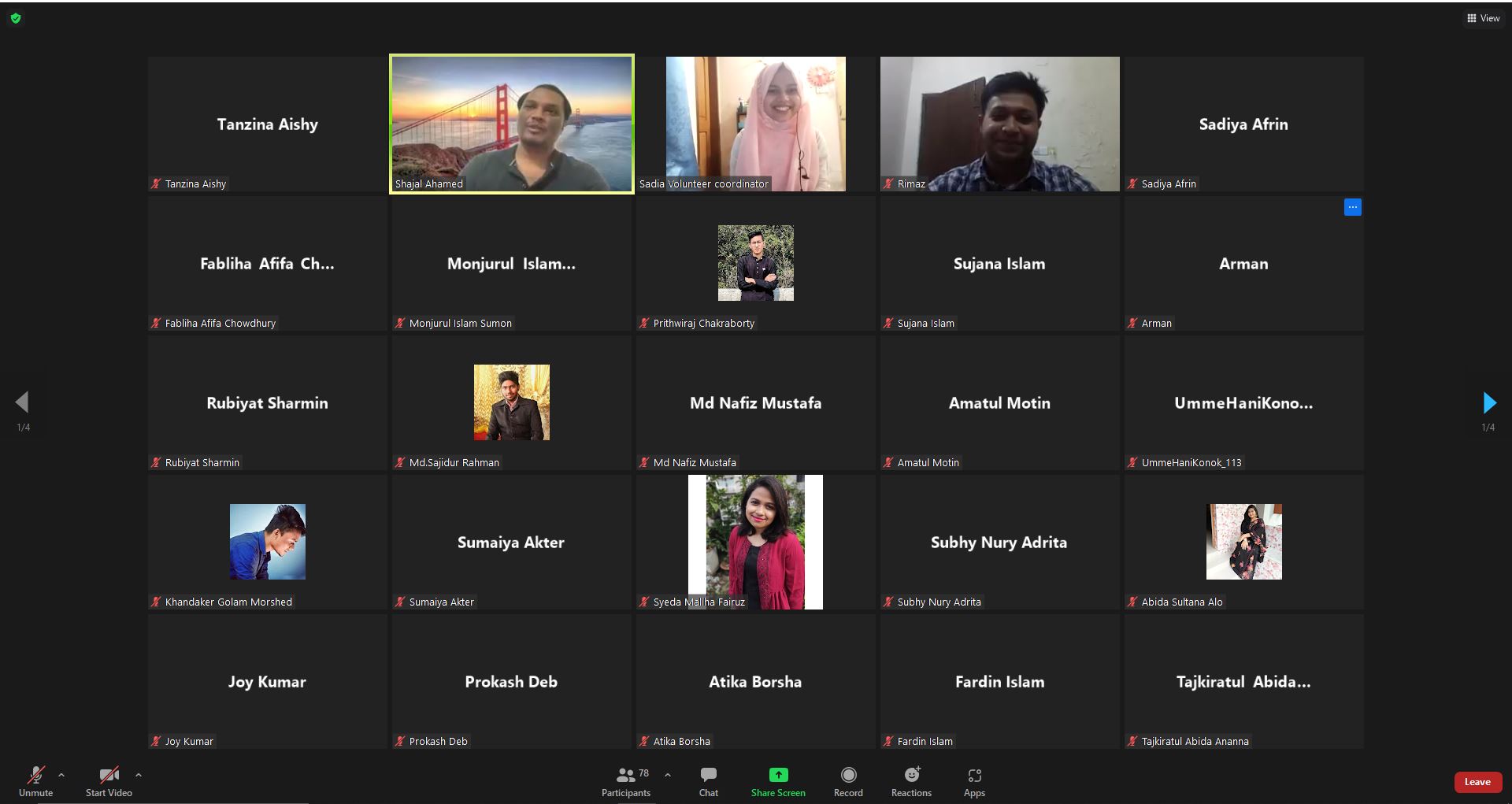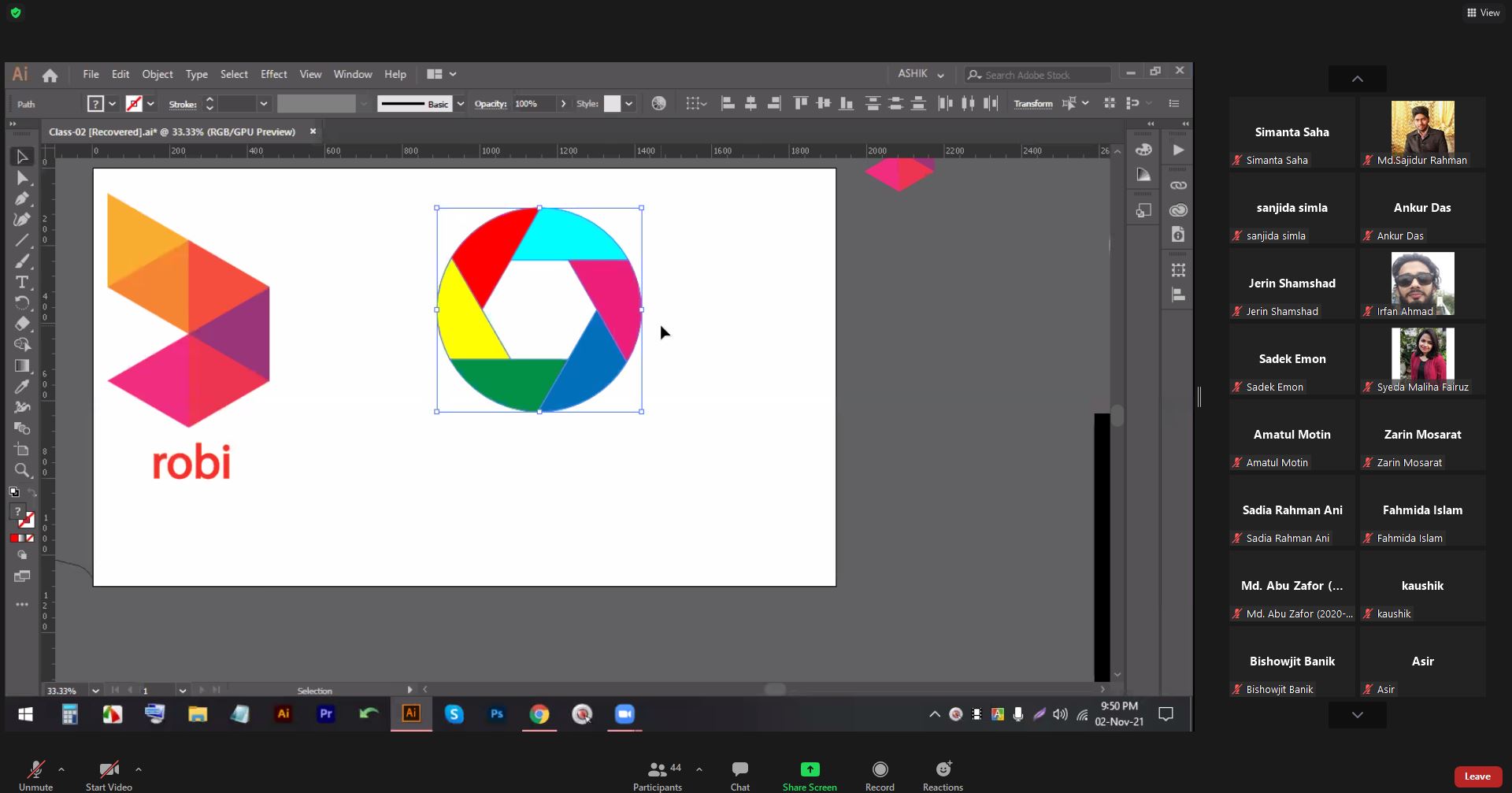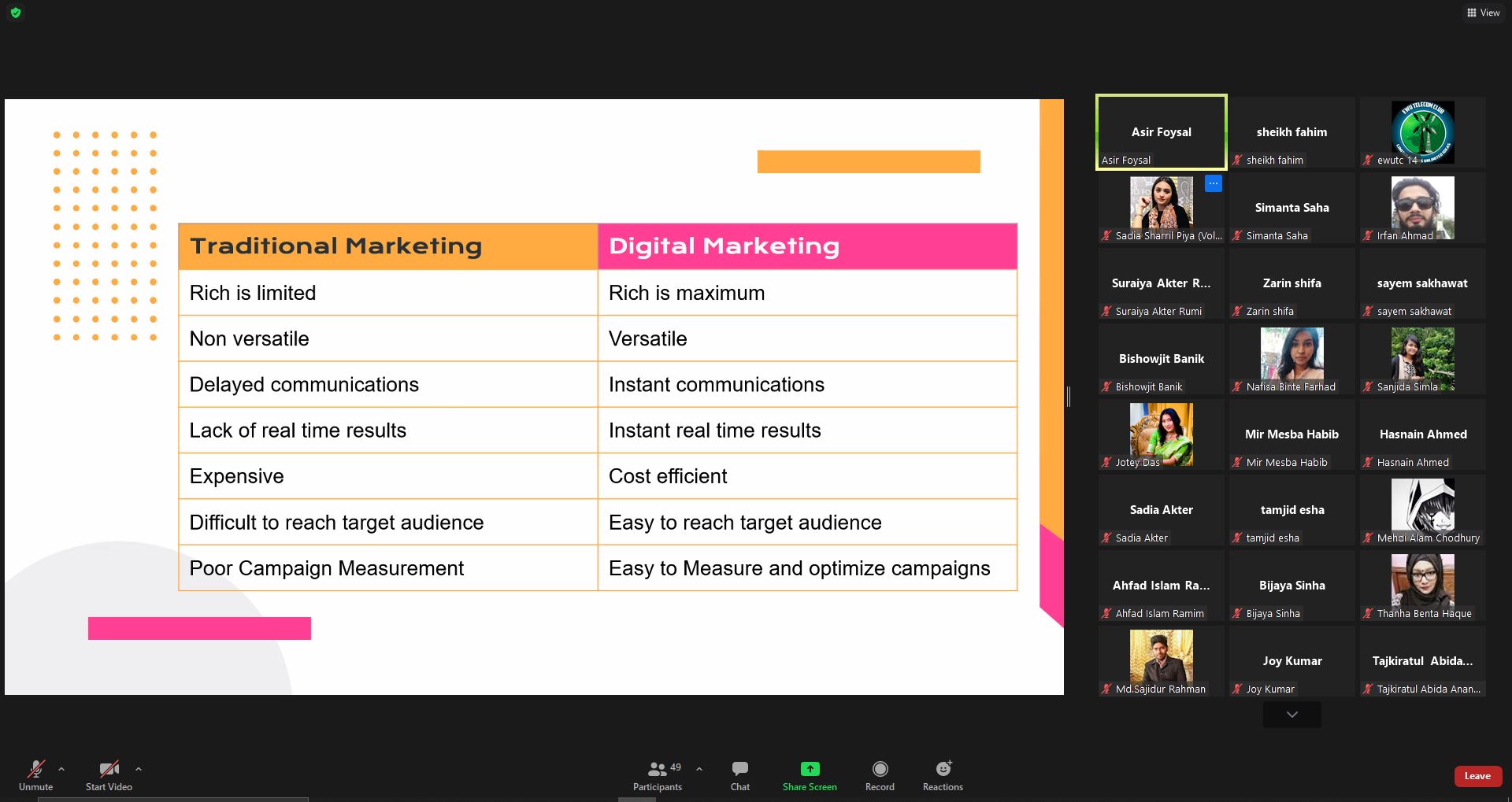 East West University Telecommunications Club Organized one big national event of learning-based program "National Learning Fest-2021" for the 1st time and this times this was arranged fully on online for seven days. This program was held on 30th October to 05th November 2021.
EWUTC had brought a unique opportunity for all the students to learn and have hands- on experience on the topic which is badly needed in their job sectors and also in university life. Team EWUTC had been working hard to bring such a platform aiming to create a strong interlink among the young students and the corporate companies. Our team researched and discussed with various renowned companies about their requirements and the skill they need most. Then we came up with the idea to arrange this learning fest nationally.
It was a grand opportunity for the students to invest their time in learning these must needed basic skills for the Job sector. We provided certified workshops and these workshops will be taken by the top most renowned instructors in all the relevant fields.
This event promised to enhance both bits of knowledge of "Business and Technology" among the students. National Learning Fest-2021 is a combination of Workshops and seminars that will increase skills and abilities to think and incorporate ideas. The main highlight of this event was to develop ideas among students and youngsters and this one week learning fest surely benefit all the students to get the skills for the Job field.
Guest Instructor and Speaker List of the Event:
Niaz Ahmed
Award-Winning, Certified Resume writer
Chief Executive Officer, Corporate Ask
(CV and Resume Writing Workshop)


Asir Foysal Shakib
Senior Digital Marketing Executive
Mayalogy Limited
(Digital Marketing Workshop)


Md. Ashikur Rahman
CEO & Founder at Pixel Art Academy
Instructor at Learning & Earning Development Project (LEDP), ICT Division.
(Graphics Design Workshop)


Mizanur Rahman
Corporate MS Excel Content Creator at আসুন Excel শিখি
(Advance Microsoft Excel Workshop)


Rimaz Khan
Managing Director at Tecognize Solutions Limited
(Webinar Guest Speaker)


Shajal Ahamed
Consultant at DevOps
(Webinar Guest Speaker)