"THE PITCHERS- An Intra University Pitch Deck based Training and Competition"
---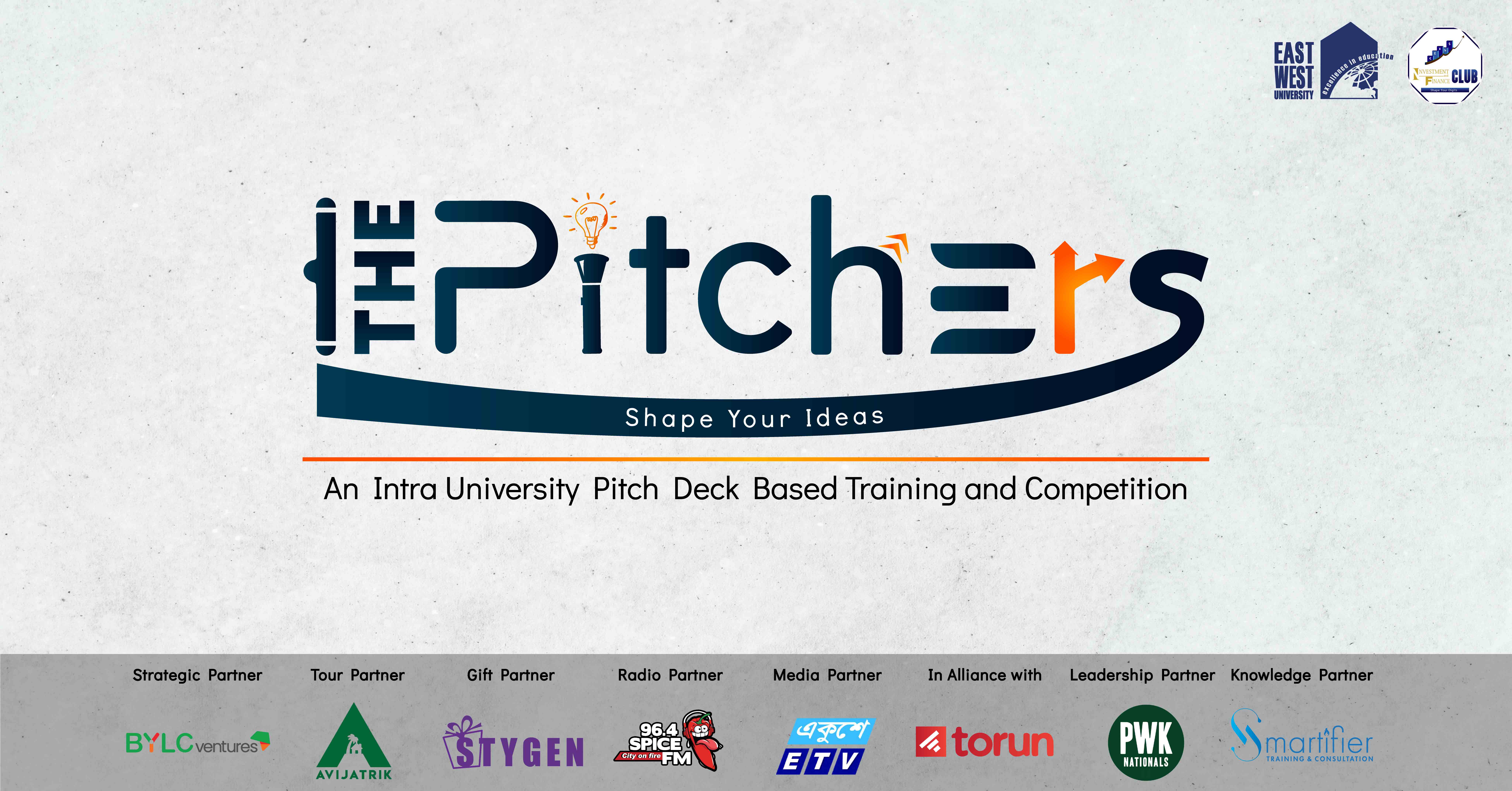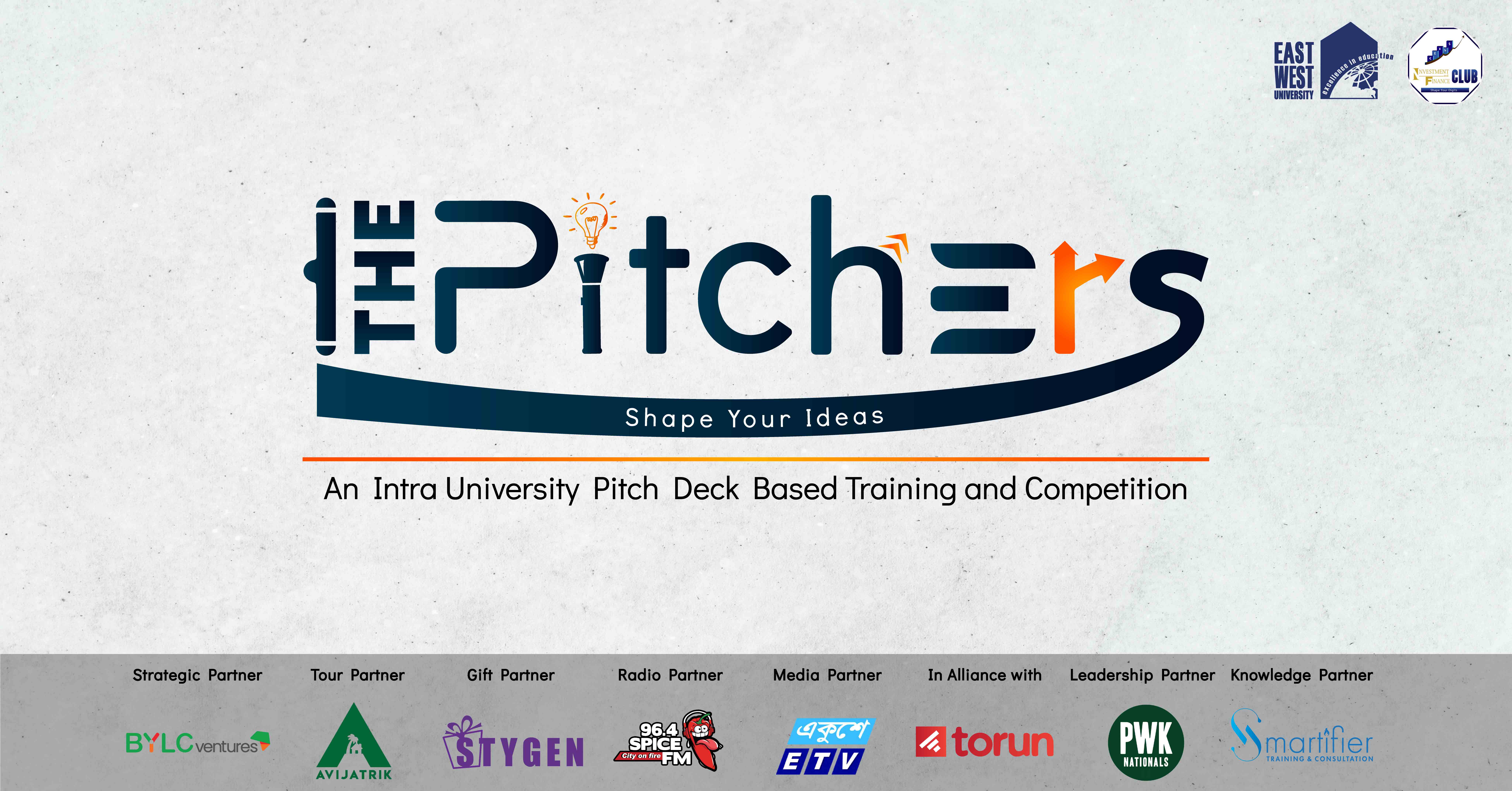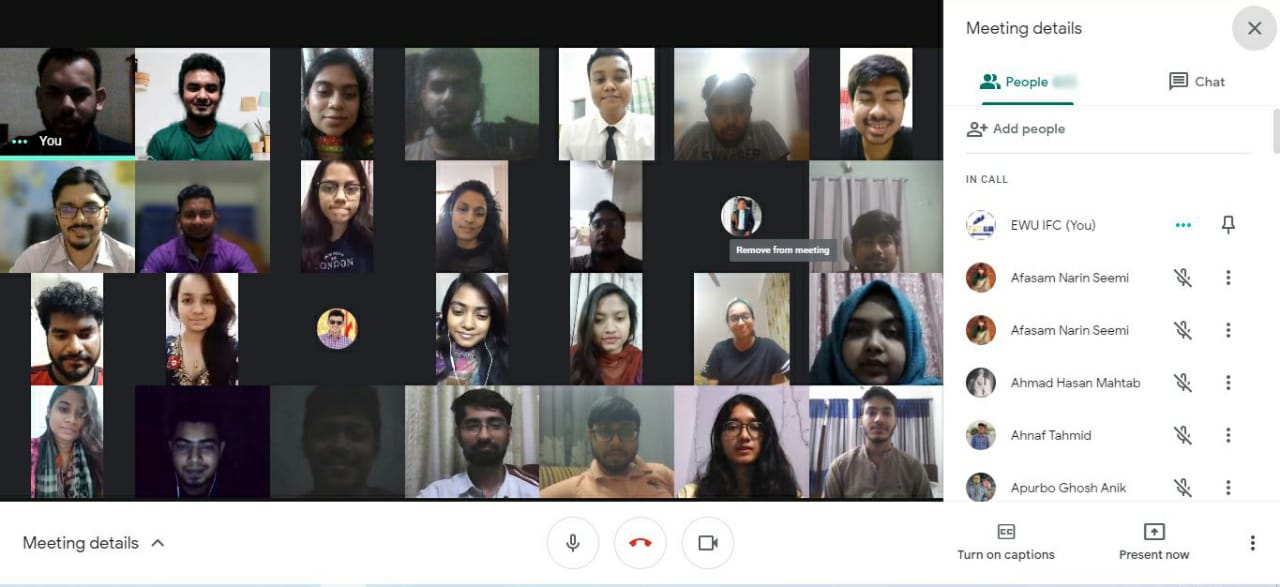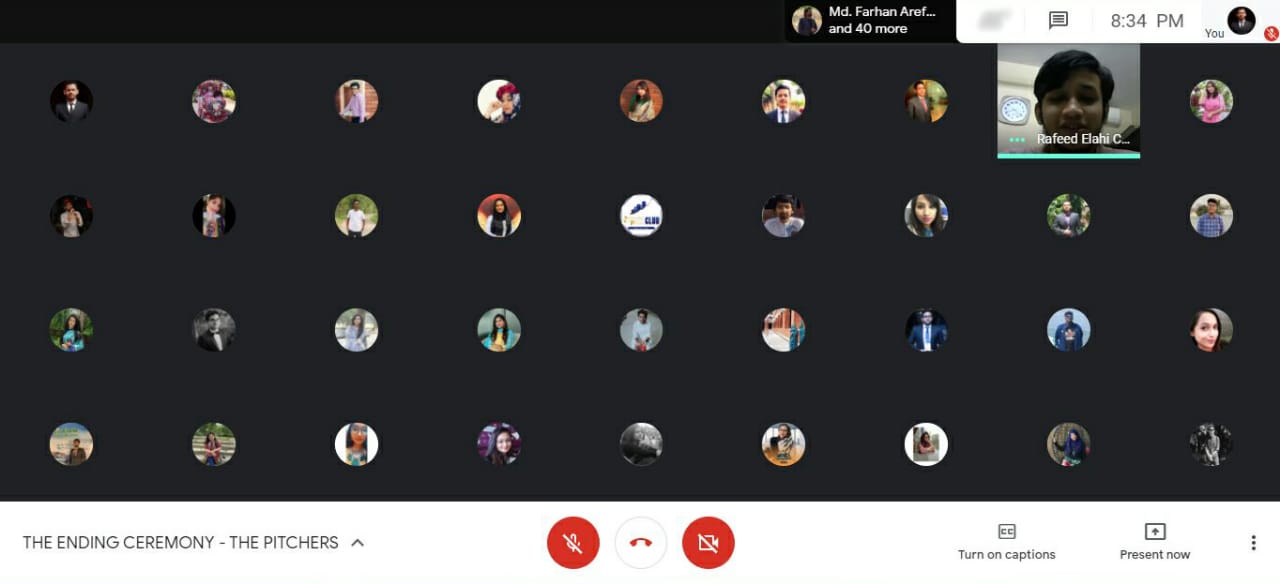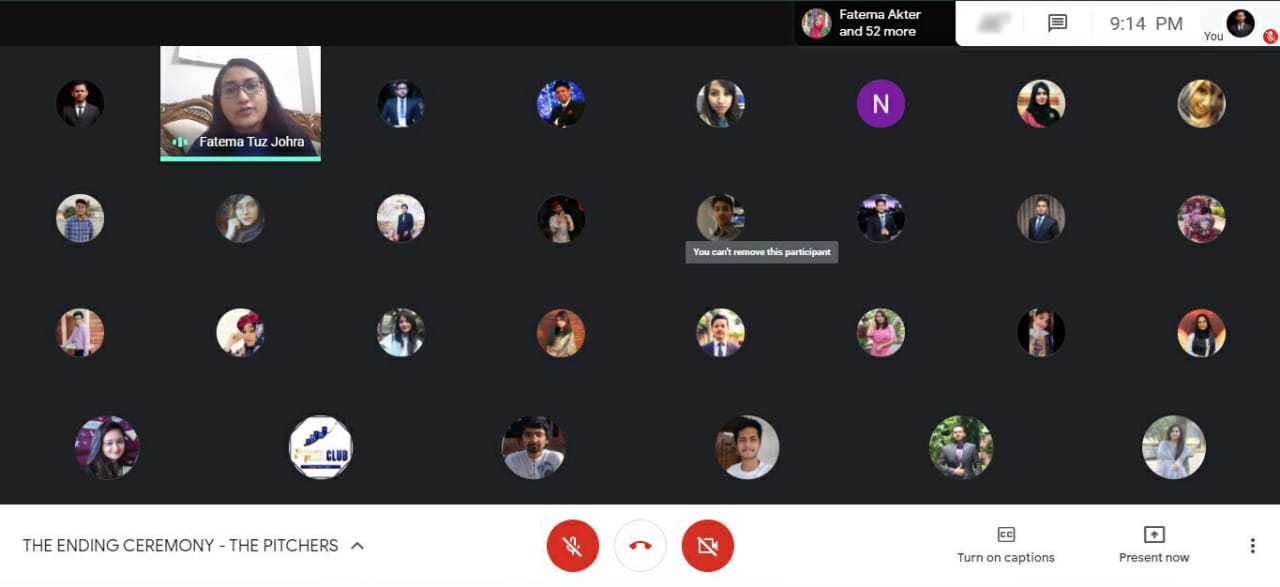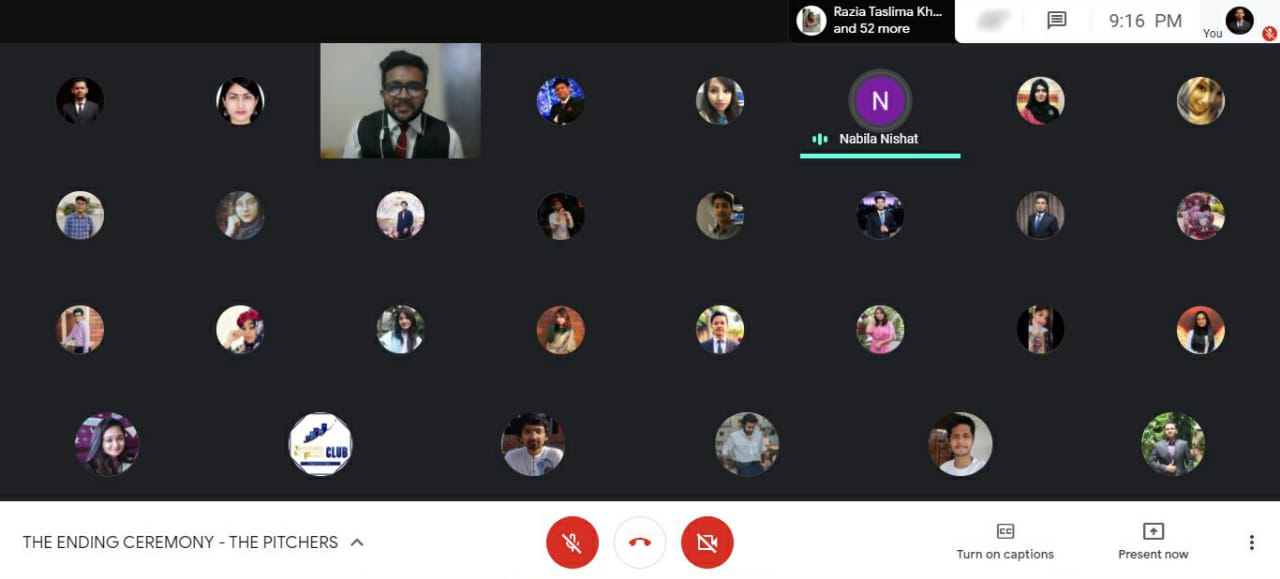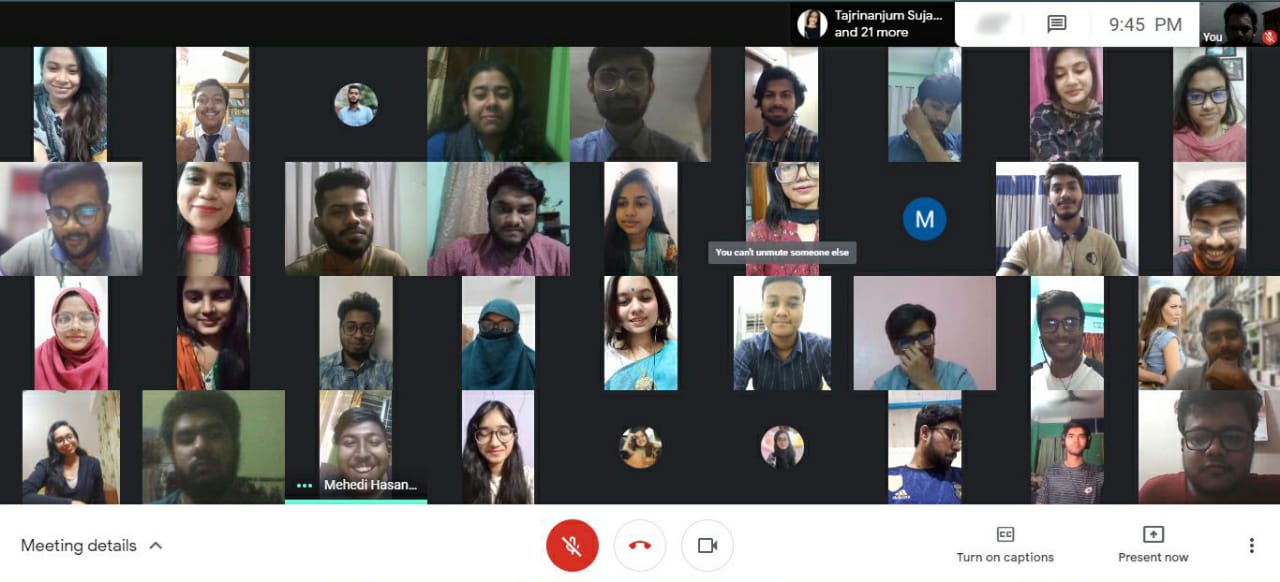 Even after having mind blowing strategies lack of proper Plan of action and Funding leads the Entrepreneurs towards failure. Keeping that in mind, East West University Investment & Finance Club launched "THE PITCHERS- An Intra University Pitch Deck based Training and Competition" with a tagline "Shape Your Ideas".
Organizing an Intra University Pitch Deck Based Training and Competition by East West University Investment & Finance Club was a courageous step which became easier for the support of the Partners. They are Strategic Partner – BYLC Ventures, Tour Partner – Avijatrik, Gift Partner – StyGen, Radio Partner – 96.4 SPICE FM, Media Partner – Ekushey Television – ETV, In Alliance with Torun, Leadership Partner – PWK – Presentation Whizkids, Knowledge Partner – Smartifier Academy.
East West University Investment and Finance club had the unique idea of not numerically categorizing the winning teams, rather awarding all the winning teams with the distinction of being "Best Pitchers". It was a great initiative to showcase the talent without any divide within them.
Participants had to register for this competition with a minuscule registration fee. The registration started on 28th March, 2021 and closed on 3rd April, 2021. Each team had 2-3 members. About 26 teams took part in the Competition. The competition had 3 Workshops and 2 Battle Rounds. The workshops mainly helped the participants to understand Pitch Deck deeply from the best Pitch Deck Experts of the town.
On 3rd April, 2021 Workshop 1 was conducted by young enthusiastic Speaker, Md. Sohan Haidear, Managing Director & CEO of Smartifier Training & Consultation. The most interesting thing was winner Pitcher teams got his books as a reward. Workshop 1 was conducted on 3rd April. The topic was "Basics about the Pitch Deck and how to pitch an IDEA through a story". Our speaker's center of attention was how to start the Pitch Deck Presentation through storytelling, how a simple and creative idea can be presented in an engaging and attractive way and how presenting an idea can make or break in case of a start-ups.
On 4th April 2021, Omar Maruf, Founder & CEO, Baby Wala Bangladesh Ltd conducted Workshop 2. He conversed in the topic of "Detailed Financial Portion of Pitch Deck". The workshop was on 4th April. He provided evaluation & suggestions about the creative start-up ideas and the funding. The invaluable suggestions and insights from the professional really helped the participant to get better grasp about the topic.
On 9th April 2021, Workshop 3 was conducted by respectable speaker, Barisha Rabbe, Manager, BYLC Ventures. He discussed the topic "Sources of Funding and the Secrets of Final Presentation". There he talked over the start-up business deliberately. He also discussed about the common mistakes done by the Entrepreneurs. He mainly focused on collecting funds, how to approach an investor for better feedback and how can a beginner organize his presentation slides to attract the investors more effectively.
The competition was divided into 2 Rounds. Round 1 was "Online Screening". Submission started from 5th April and closed on 7th April. Final Presentation Submission deadline was 10th April.
Three Honourable Judges for "Round 1" were: Md. Adnan Hossain, the Founder & Chairman of It's Humanity Foundation IHF, Habibullah Tamim, Senior Executive of BYLC Ventures and Mahbub Rabbani Aritro, Executive of BYLC Ventures. In the "Final Round", three ingenious judges were: Dilruba Hussain, HR Consultant JICA who is assigned To (BIDA), Prime Minister's Office, Md Saimum Hossain, Chief Patron, Presentation Whizkids (PWK), Founder of Presentation Success Movement (PSM) and Zayan Fida Noor, Director, HR & Business Partnership, Jatri Services Ltd. Special Guest for the Grand Finale was Md. Nazmul Huda, Author, Inspirational Speaker & Social Worker, Deputy Director (BRPD) of Bangladesh Bank. Respected Moderators of East West University of Investment and Finance club Leo Vashkor Dewri Sir and Fatema Tuz Johora ma'am announced the name of the winning Teams.
Among 26 Teams only best 6 teams made their way to Final Round. 3 teams won the title of "BEST PITCHERS". Best 3 Pitcher Teams were "Team Hustlin Owls", "Team Stunners" and "Team Jalali Kobutor".
Winner teams (Best 3 Pitchers) will receive divine prizes for their victory. Sundarban Lifestyle Tour and Eco Lodge (A Journey to Khulna and visit the Bonbibi and night stay at ECO Cottage), 2 Nights and 1-day tour - Sponsored by Tour Partner Avijatrik Tourism Ltd. Every team will receive a book of Md. Sohan Haidear which named "Smart Career". Best 3 Pitchers Teams will get exciting gift hampers from Gift Partner StyGen. Crests and Best Pitchers Certificate will also include in the gift list.
East West University Investment & Finance club have always arranged quality Events that can add up to the skill development of the students. They have always tried to bring out the best from the students so that it can be beneficial for their future Endeavour. This training and Competition Program had showcased the participants' Entrepreneurial abilities and filled their mind with Real Life Pitch Deck knowledge and latent talent. East West University Investment & Finance Club will continue its legacy to serve the club with its purpose of delivering more opportunities for its members and the students.