Report on 'Geopolitical Implications of Russia-Ukraine War'
---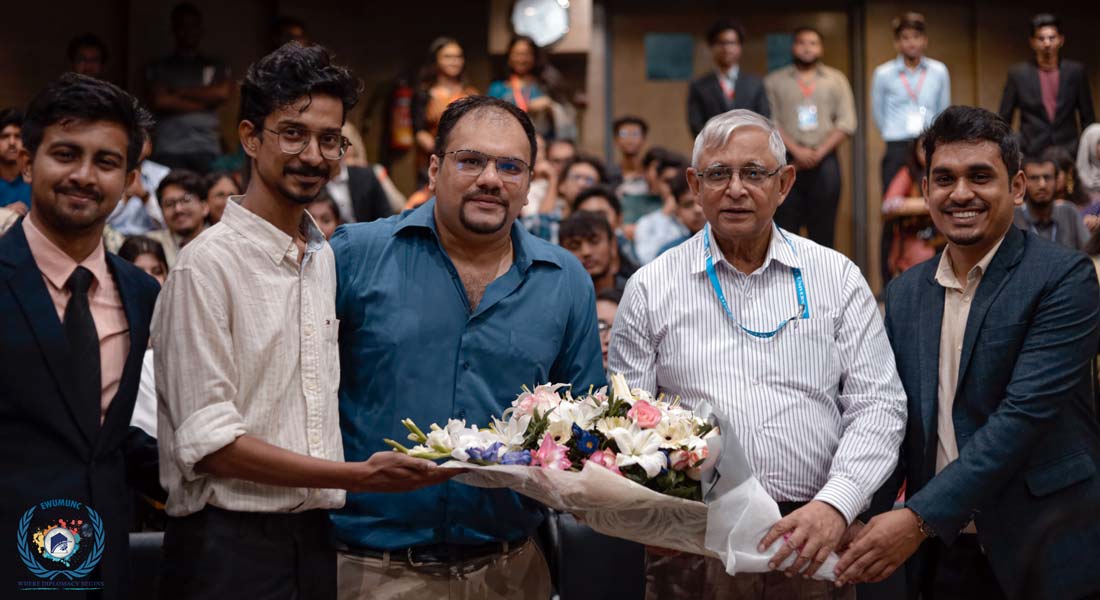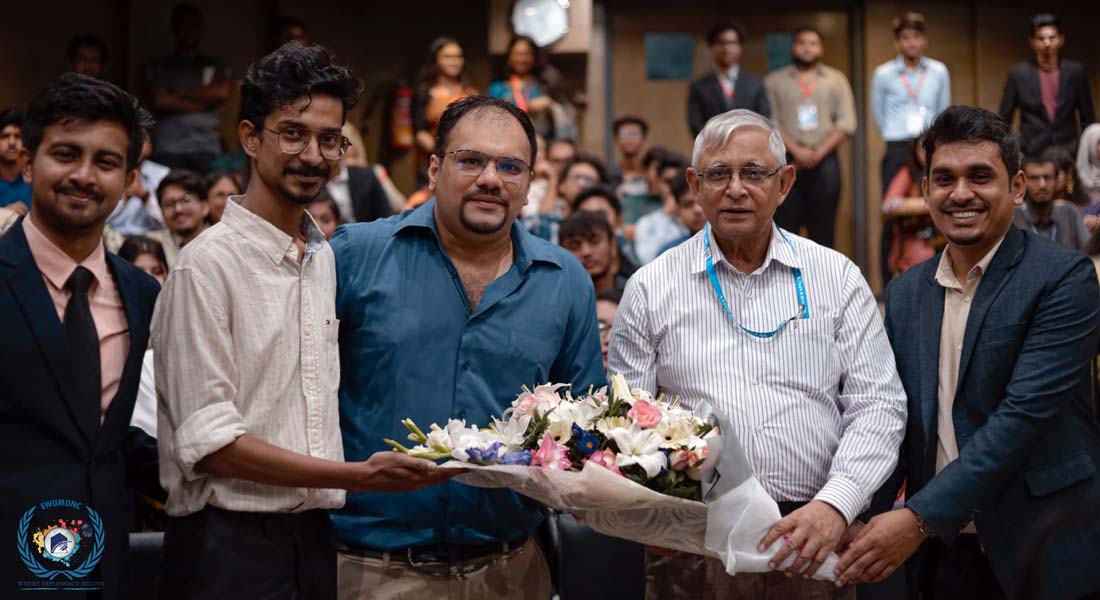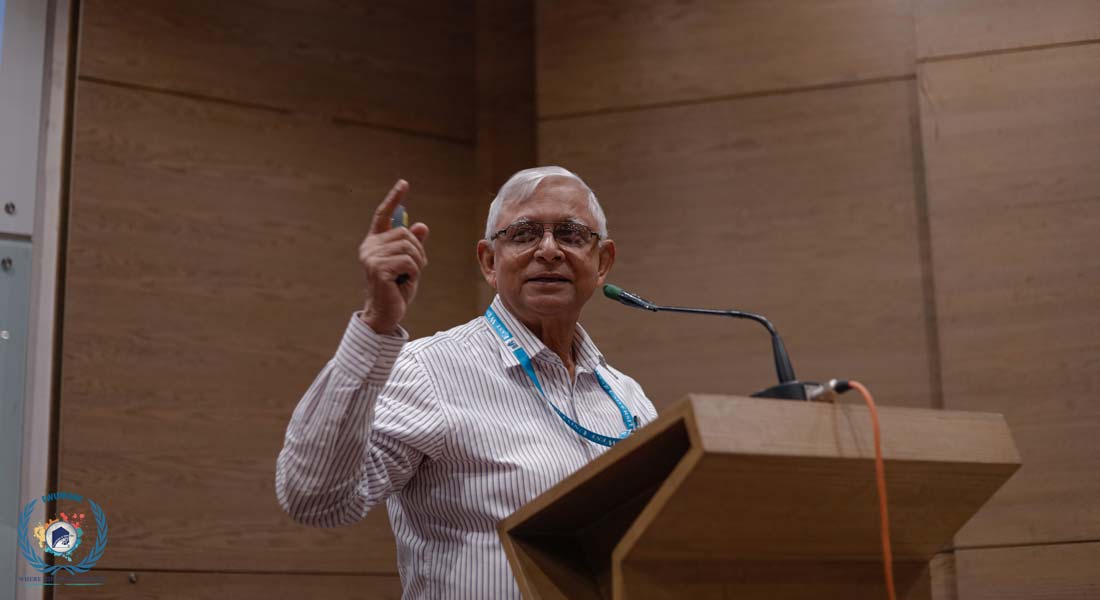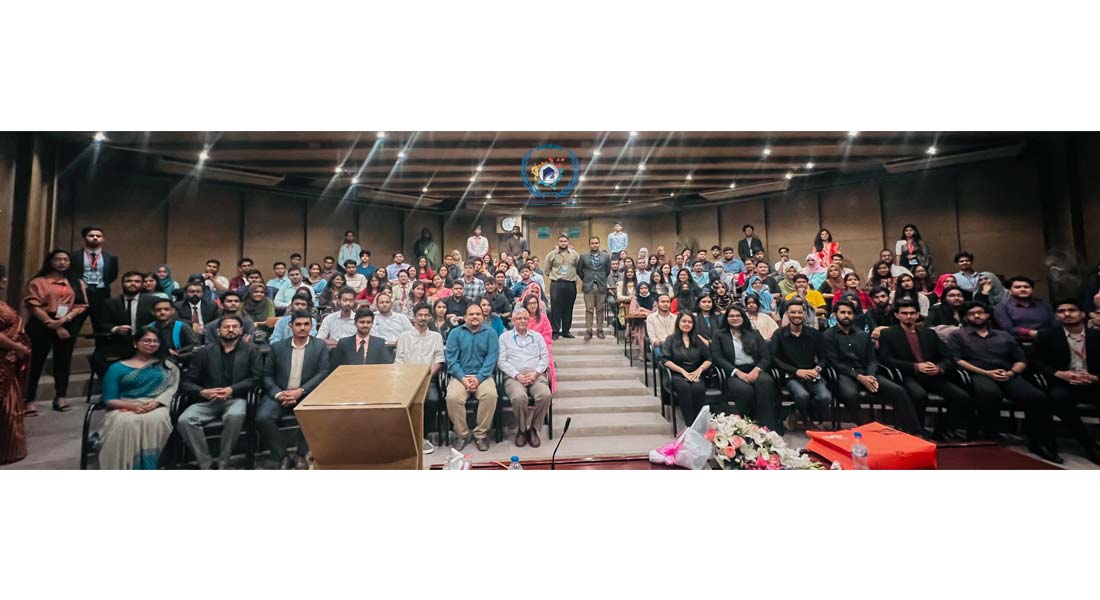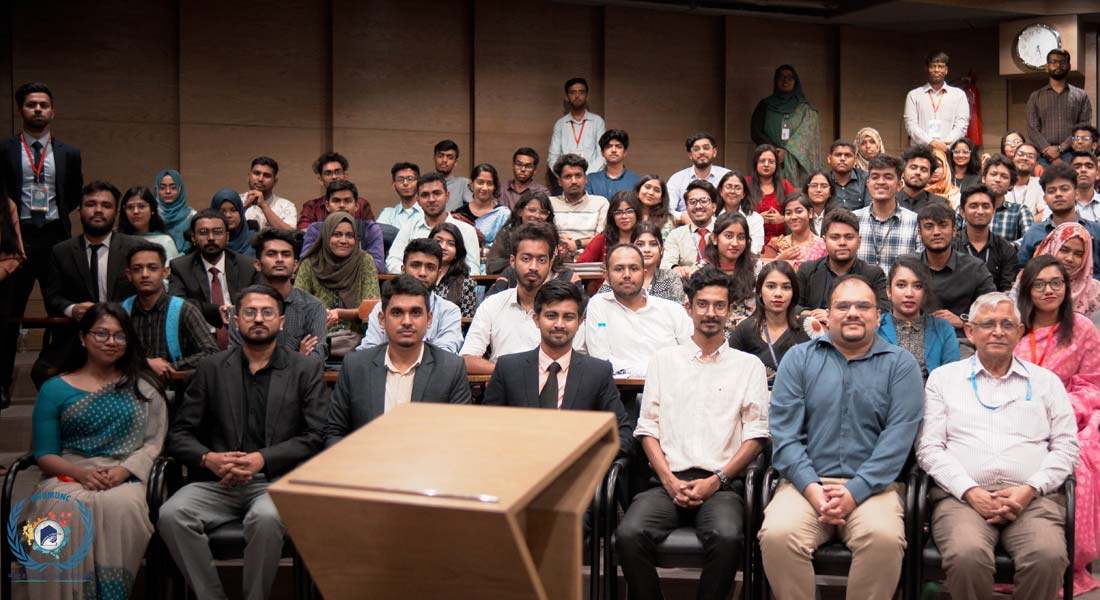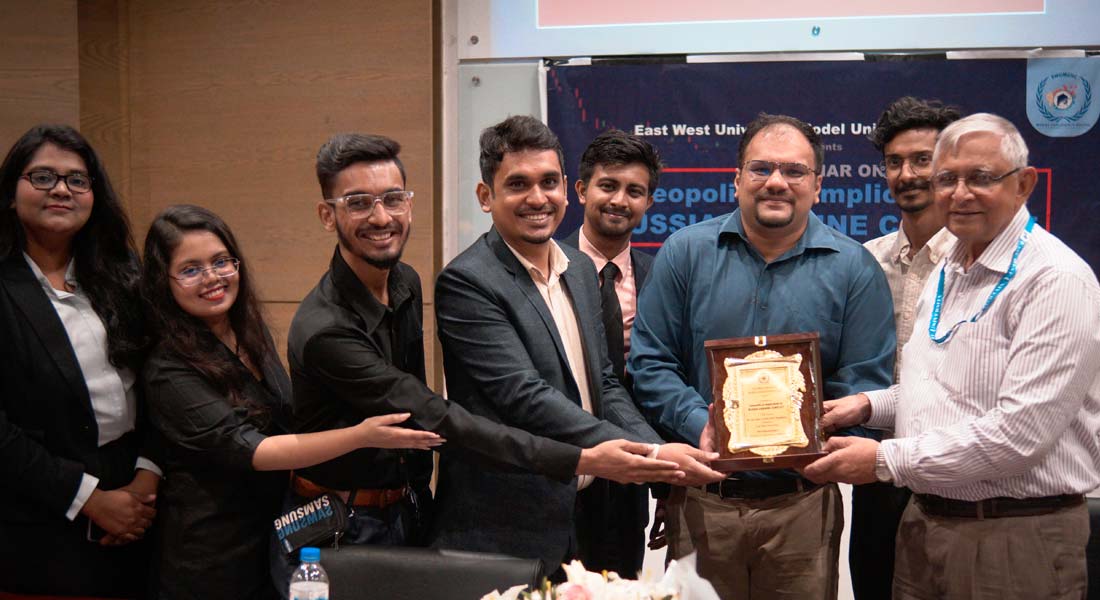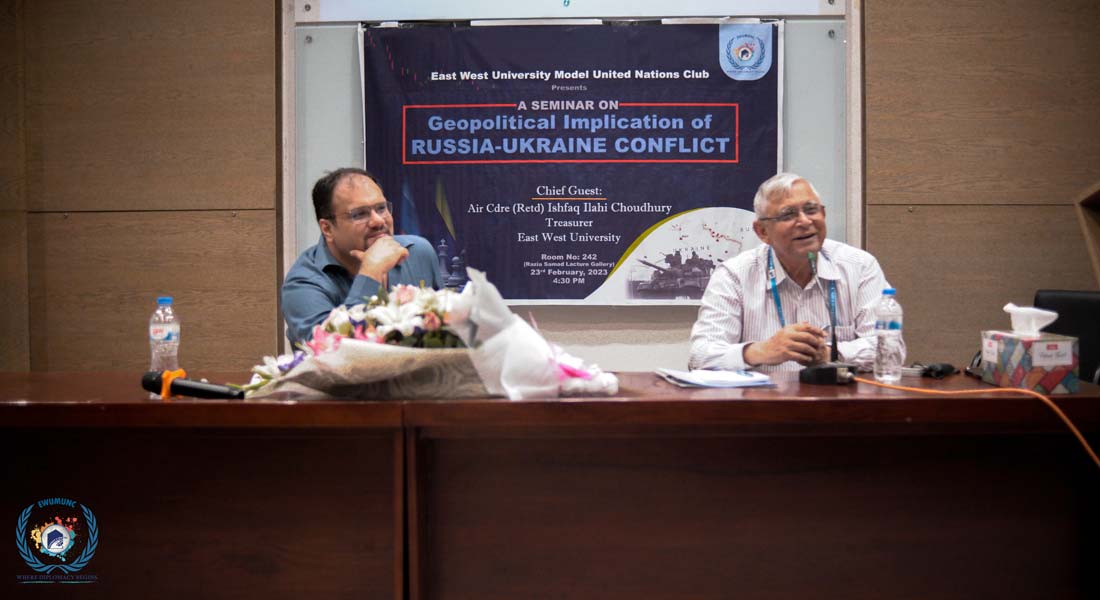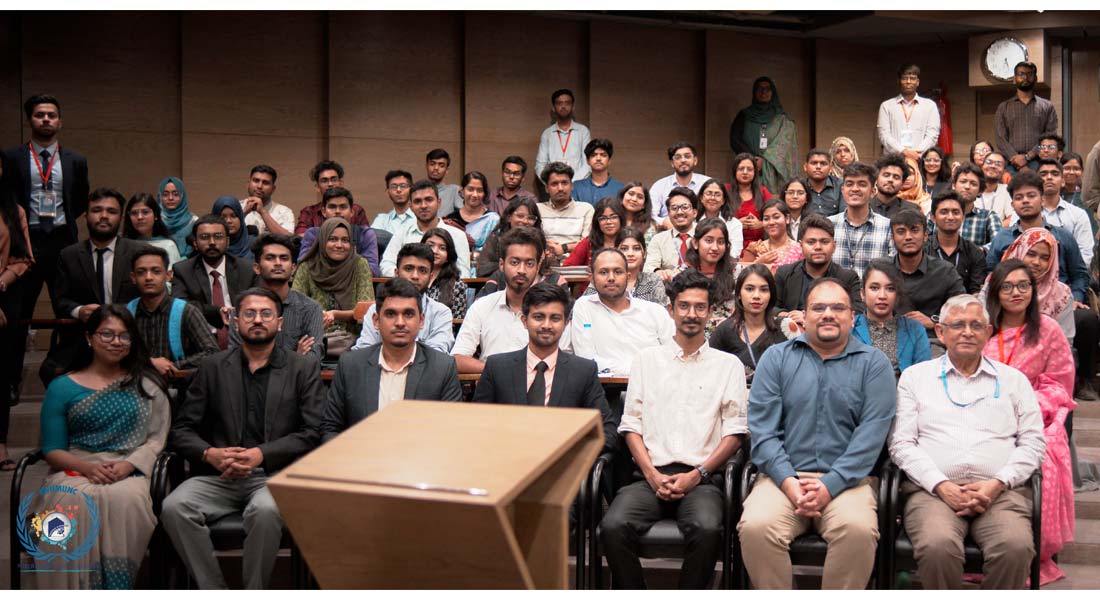 The Seminar was held on 'Geopolitical Implications of Russia-Ukraine War' at East West University. The seminar was organized by 'East West University Model United Nations Club' at the premises of East West University campus on February 23, 2023. At least two hundred students from various departments of the university were present in the seminar.
University Treasurer Air Commodore (Retd.) Ishfaq Elahi Chowdhury was present as the chief guest on the seminar. The event was presided over by Assistant Professor Parvez Karim Abbasi, Moderator of East West University Model United Nations Club.
Ishfaq Elahi Chowdhury sir, was retired from the armed force and held a lot of knowledge about geo political issues. For his quality, he has discussed about those to the different platforms of the media. During this seminar, the Chief Guest in his talk analyzed the possible causes of Russia-Ukraine war, geopolitical position, diplomatic position and impact of the war.
On the other hand, participants were quite enthusiastic about the discussion. They had played the important role of great listener. During the question answer session, we have seen raising enthusiastic hands to ask questions. But for the time limitation, we could not reach all of them. We must admit that a few participants raised important questions and those were answered by our chief guest.