The Competition Courses: A Lucrative Learning Platform for Students of EWU
---
Mar 25, 2021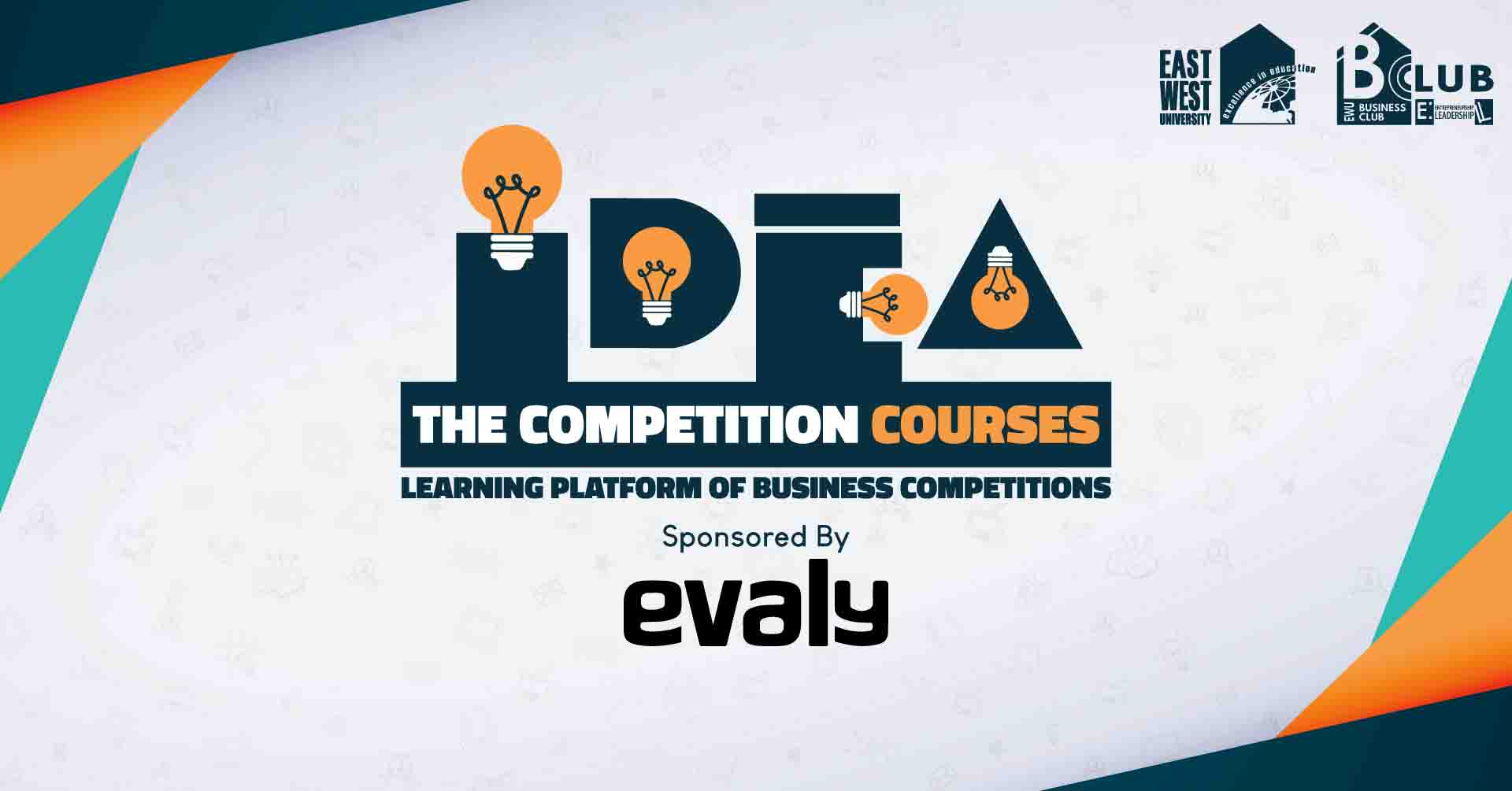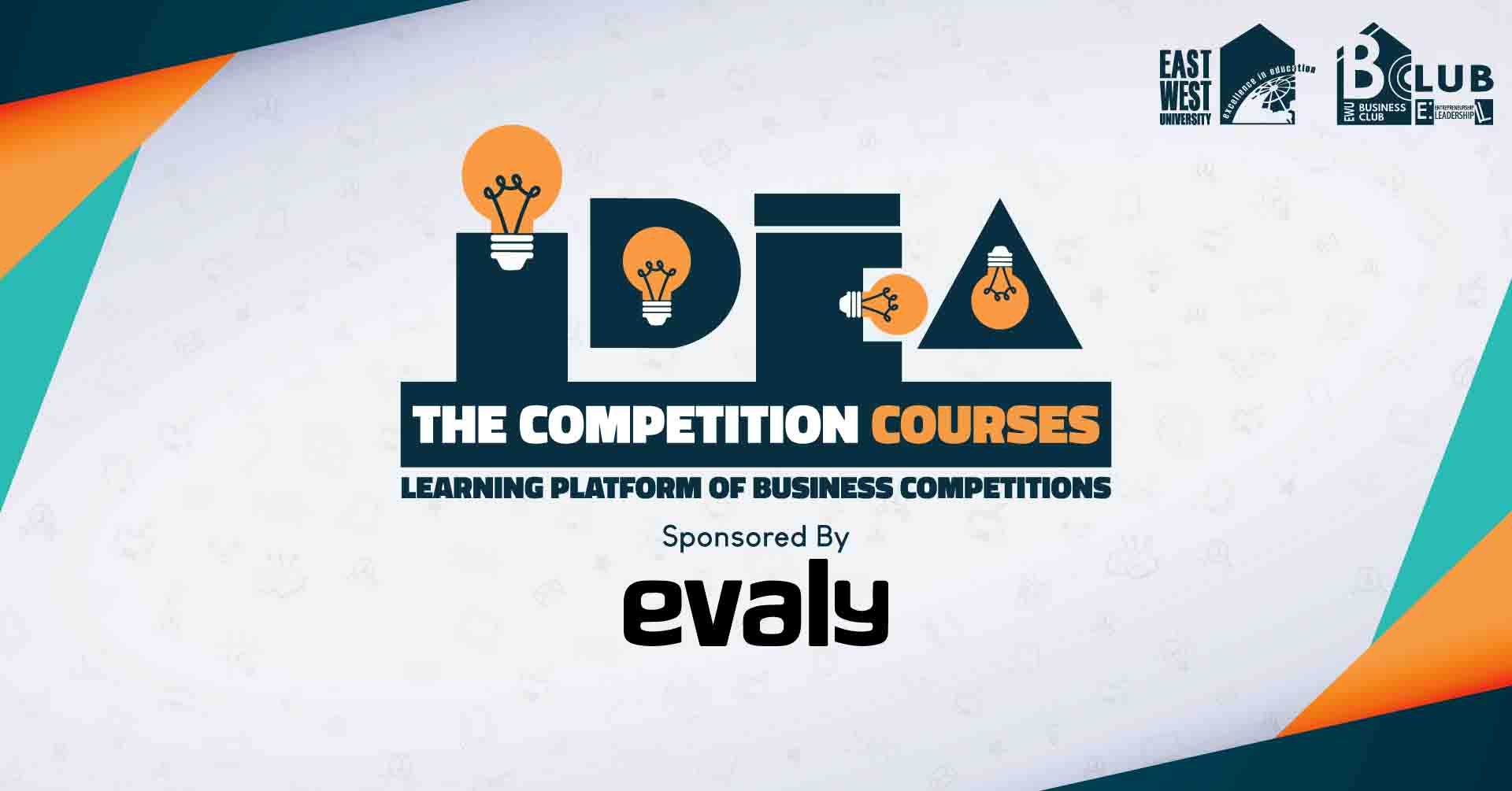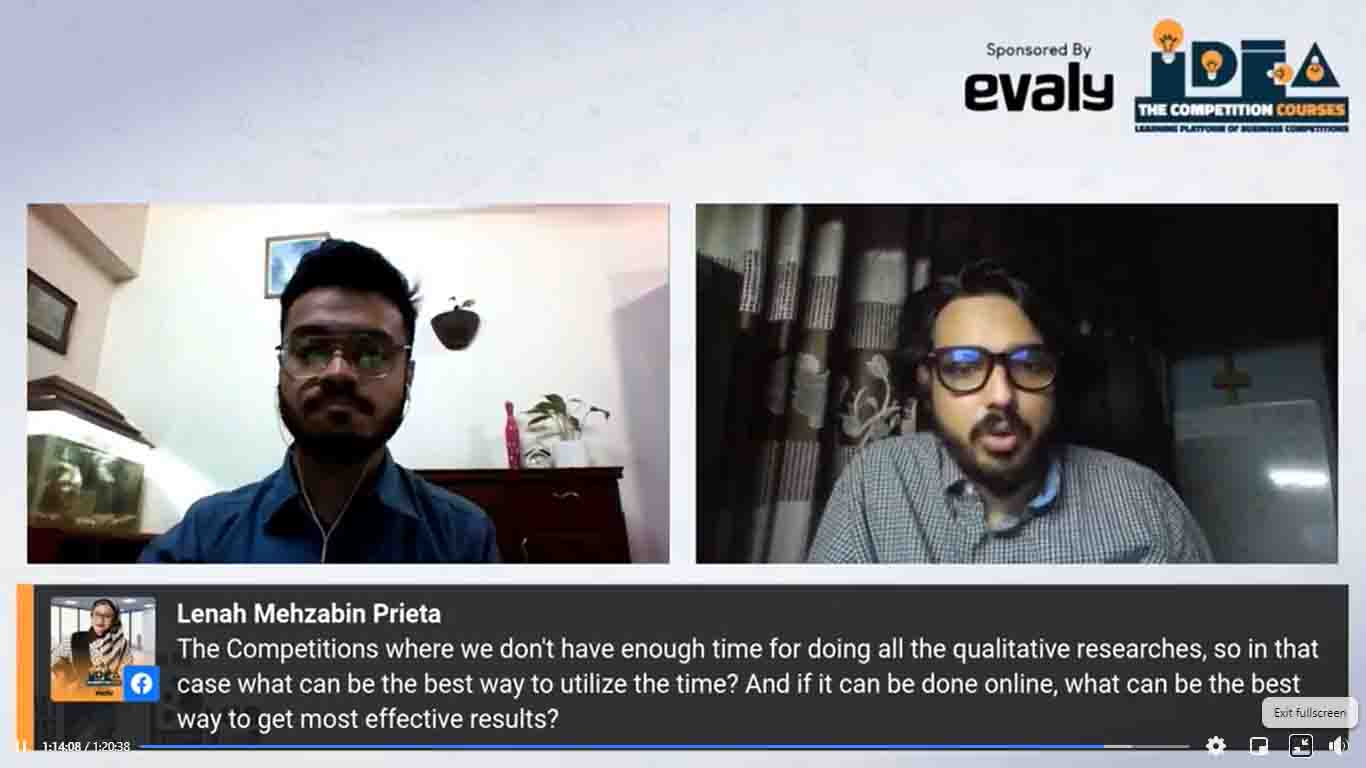 East West University Business Club has successfully completed 21 glorious years and proved that no matter what the circumstances may arise, the hunger for success and glory must be continued. Amid COVID-19 pandemic earlier on. Yet again, keeping the importance of competition culture in mind for the second time, EWUBC has come up with 'The Competition Courses- An Intra University Business Case Competition' sponsored by EVALY. The registration process went on from 3rd March, 2021 and ended on 5th March, 2021 where a huge number of teams from different departments of East West University registered. In resemblance to the inaugural edition of 2018, this year's event was specially designed for the development of necessary skills required for participating in business competitions. Precisely, EWUBC has operated three topnotch skill development workshops on 'Microsoft PowerPoint', 'Video Editing' and 'Feasible Strategy Development' prior to the main competition. All the workshops were conducted by experts from the leading organizations of our country and broadcasted live from East West University Business Club's official page, free for all students over the country and got enormous response from the audiences. The competition was divided into two rounds where the learnings from the workshops came in handy for the participants. The case of the first round had been mailed to all the registered teams on 10th March. Ultimately, after a vigorous evaluation process of the initial round by the honorable judges, only 6 teams made it to the final round. The ingenious judges of the final round were Muhaimen Siddiquee; Head of Brand, Corporate Brand and Marketing Department, E-valy.com Limited and Risalat Siddique; The Man of Steel, Analyzen. Eventually, the enthralling final battle between the top 6 teams took place on 19th March.
East West University Business Club believes that "A dignified input provides impeccable results". The second edition of 'The Competition Courses' was designed as a platform of learning for the students of East West University. These learnings and experience will surely make students of East West University more courageous to take new challenges which will ultimately bring glory to East West University. While celebrating the hard-fought victory the champion 'Team Gryffindor' said, "Perseverance and determination became the ultimate weapon to attain our desired goal."
Business has always played a significant role in the progress of humankind. To bring innovations and advancements, we have to seek for opportunities and think out of the ordinary. We will never
know our limits unless we push ourselves to them. East West University Business Club will continue their legacy with more remarkable competitions and learning opportunities in future.