The foundation stone of 'East West University' Foot-over Bridge Laid by DNCC Mayor Atiqul Islam at Aftabnagar
---
Jun 15, 2023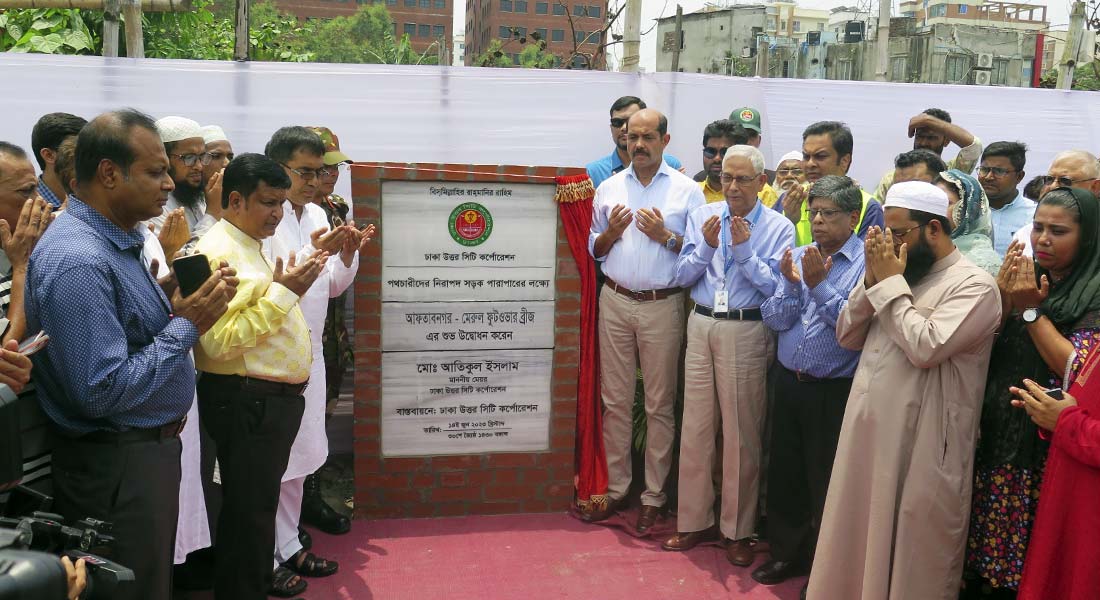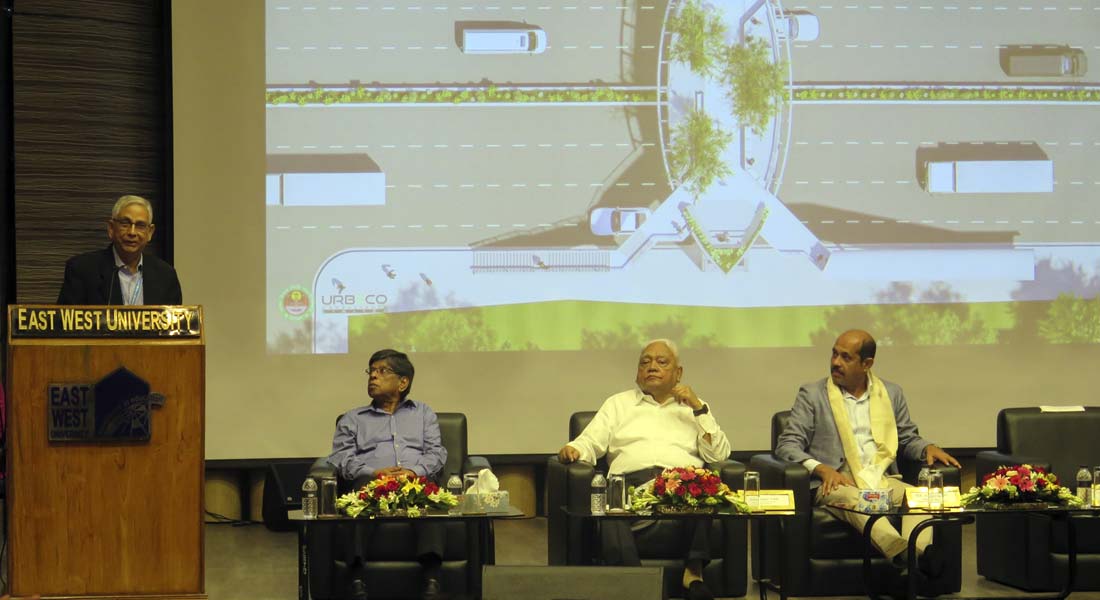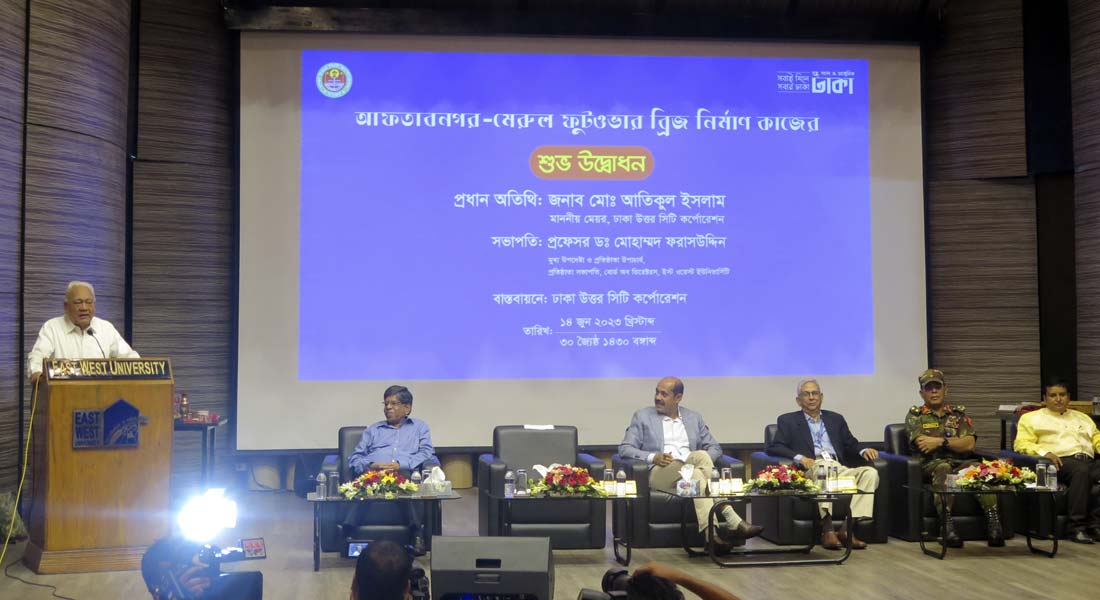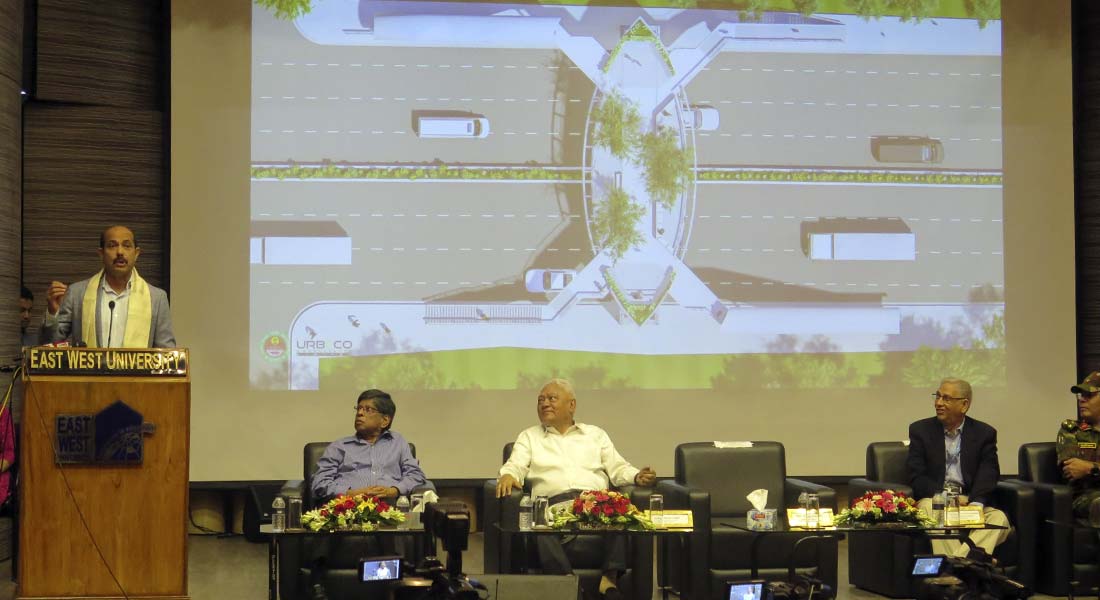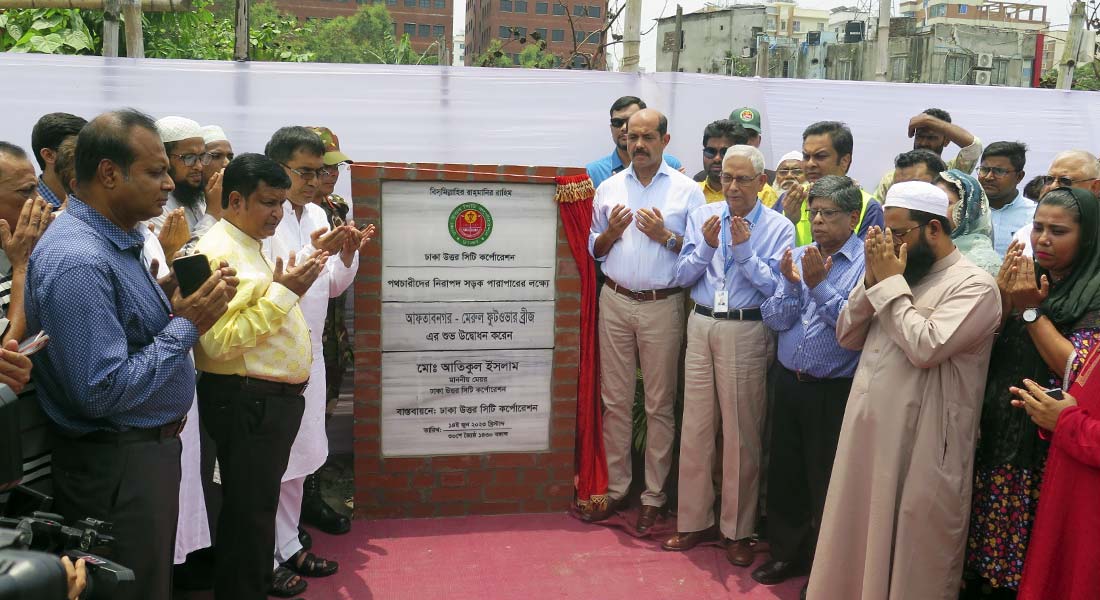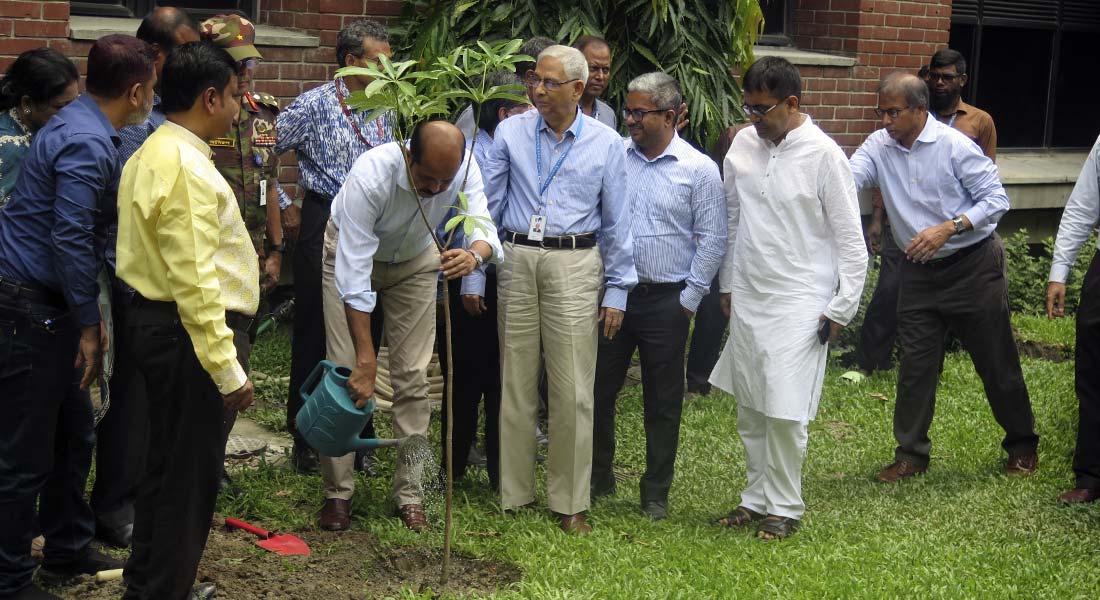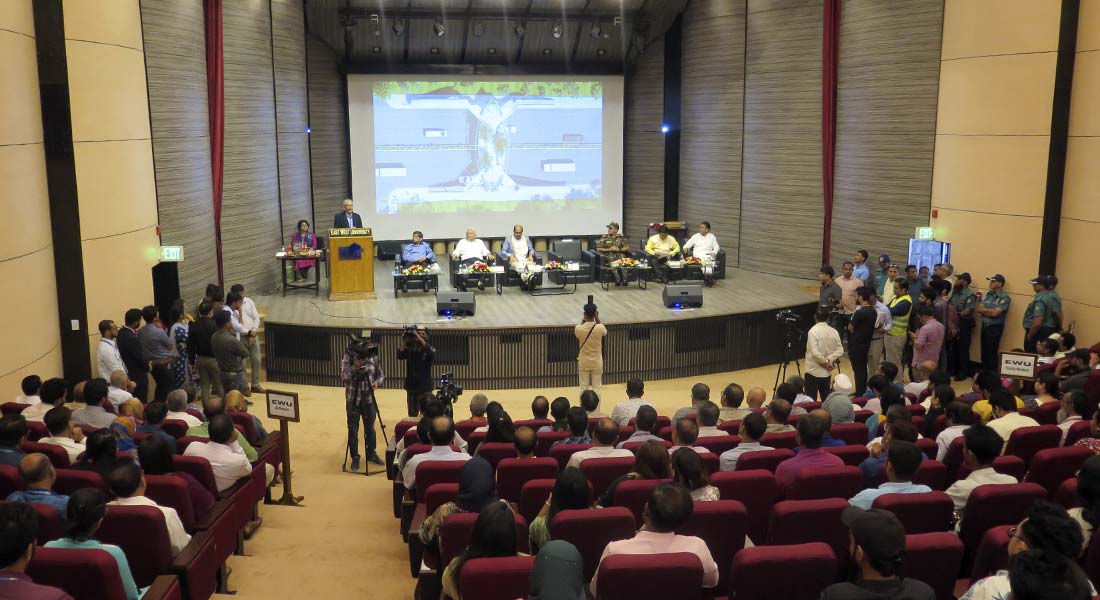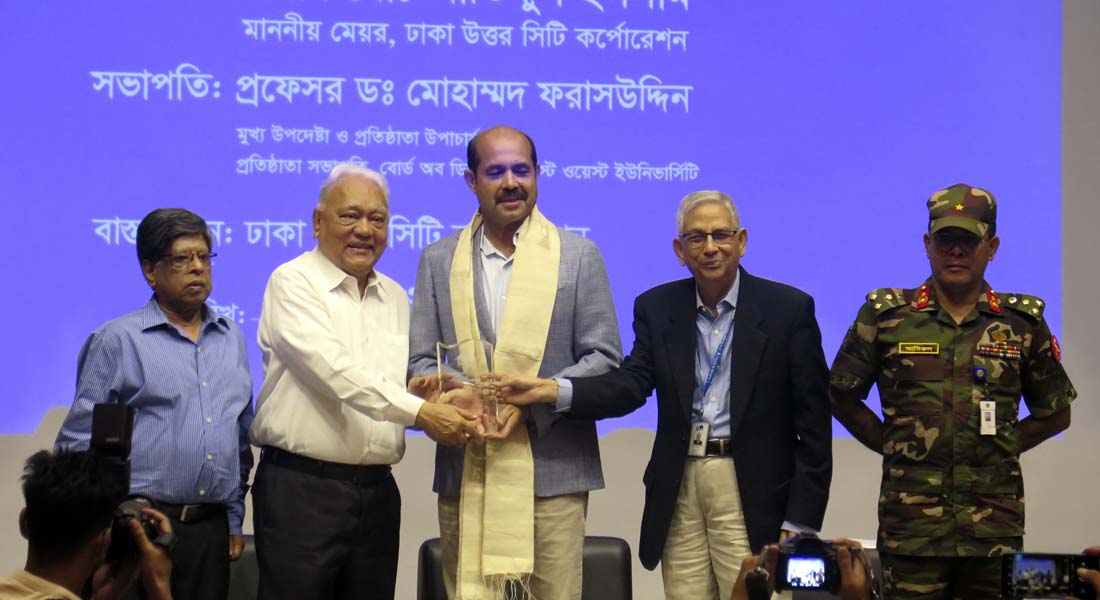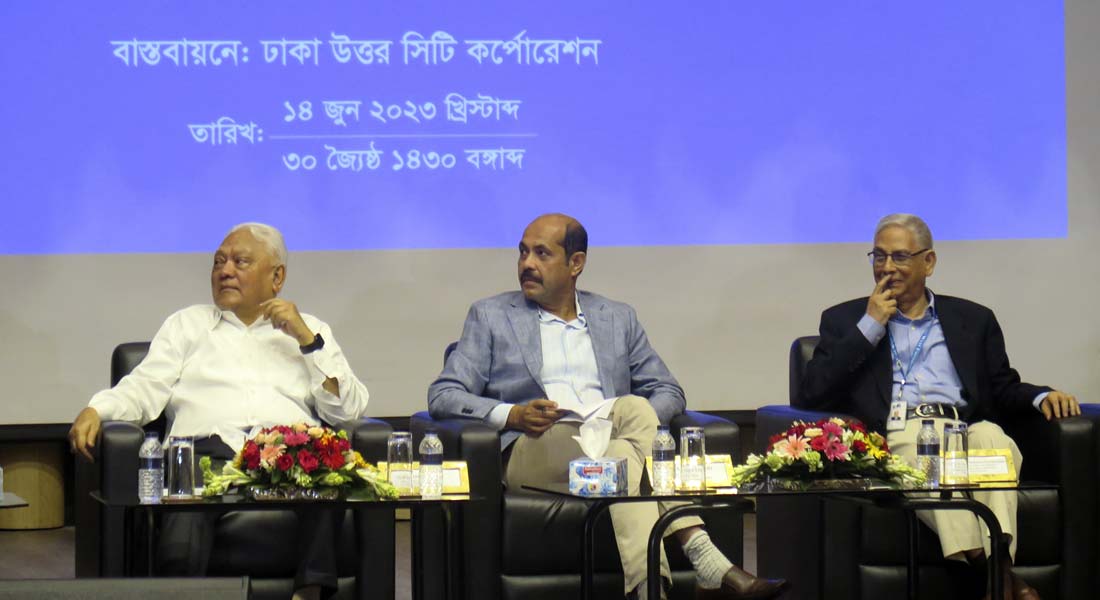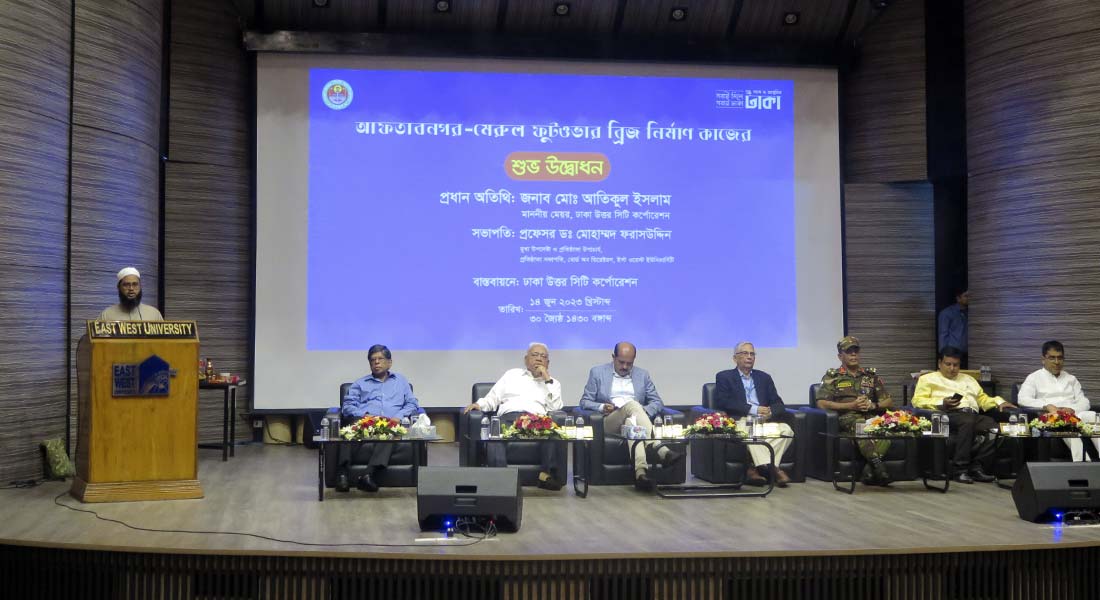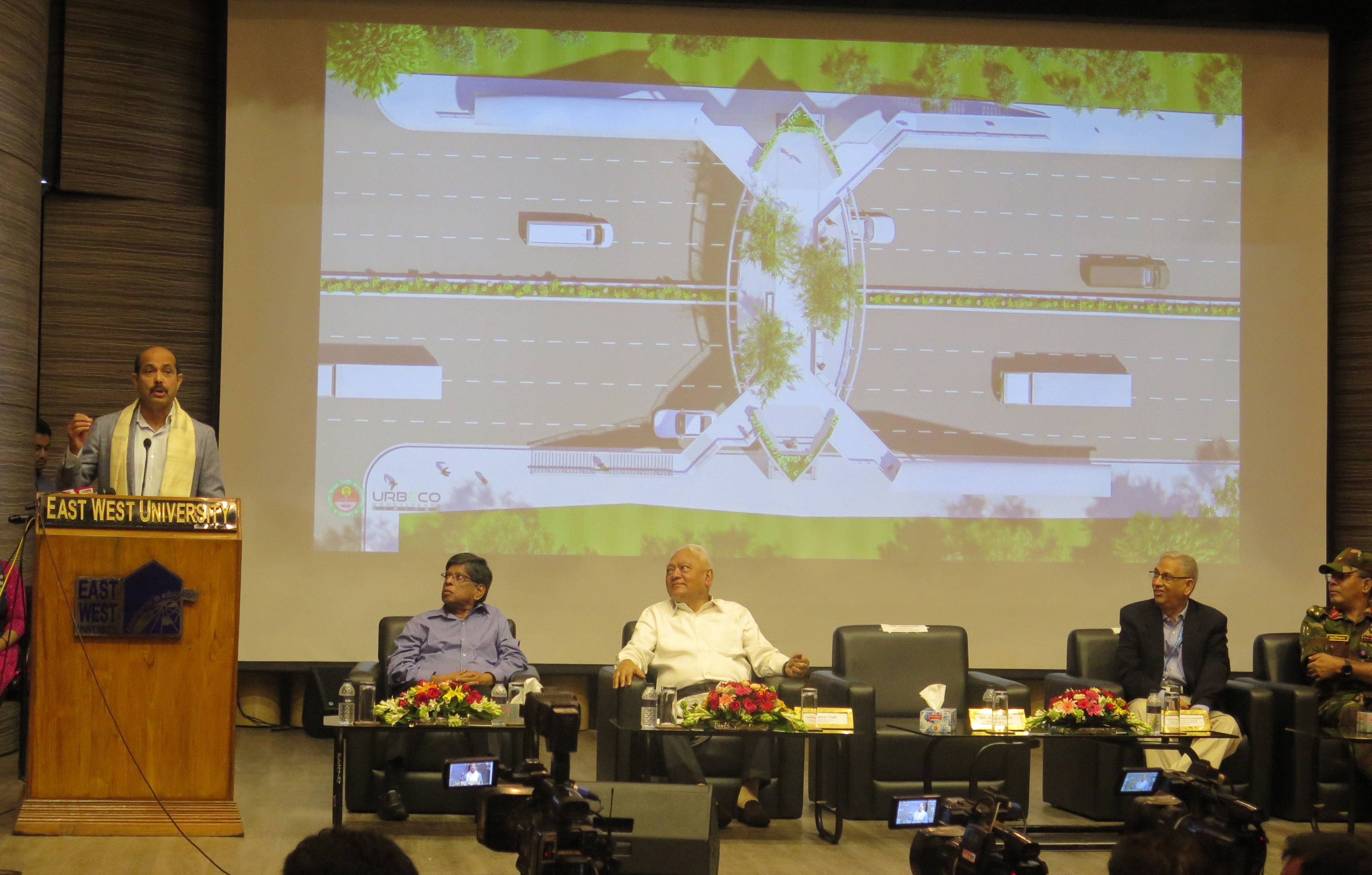 Md. Atiqul Islam the Mayor of Dhaka North City Corporation (DNCC) has laid the foundation stone of a foot-over bridge 'East West University' at Aftabnagar area in Dhaka. This bridge will connect Aftabnagar with the Merul Badda end of Hatirjheel.
East West University (EWU) has arranged a program in its 'Manzur Elahi' auditorium on Wednesday, 14 June 2023 to celebrate this occasion. In his speech, Mayor Atiqul Islam said that the foot-over bridge will be the most beautiful in the country with the expense of about four crore taka. He hoped that the construction of the bridge would be completed within six months. At the same time, he was entrusted with the maintenance of the bridge to East West University.
Besides, to protect people from the risk of dengue fever, Mayor urged everyone to watch the surroundings so that water does not accumulate anywhere during the rainy season. Syed Manzur Elahi, Chairperson, Board of Trustees, EWU, Professor Dr. Mohammed Farashuddin, Chief Advisor and Founder Vice Chancellor of EWU, Professor Dr. M. M. Shahidul Hassan, Vice-Chancellor of EWU, Brig. Gen. Muhammad Amirul Islam, Chief Engineer of DNCC, Mr. Masum Gani, Councillor of DNCC and Md. Jahangir Alam another Councillor of DNCC also spoke on the occasion.
The program was attended by Dr. Rafiqul Huda Chaudhury, Member of the Board of Trustees, EWU, Mr. Nowshad Shamsul Arefin, Member of the Board of Trustees, Mr. Mansoor Mumin, Member of the Board of Trustees, EWU, Pro-Vice Chancellor, Treasurer, Faculty Members, Officers, Staff, Students of the university and people of the locality were also present at the event. Later, Mayor Atiqul Islam planted a tree in East West University premises and urged everyone to plant more trees to keep save the city from heatwaves.