EWU-CRT Organized a Research Seminar
---
Oct 24, 2021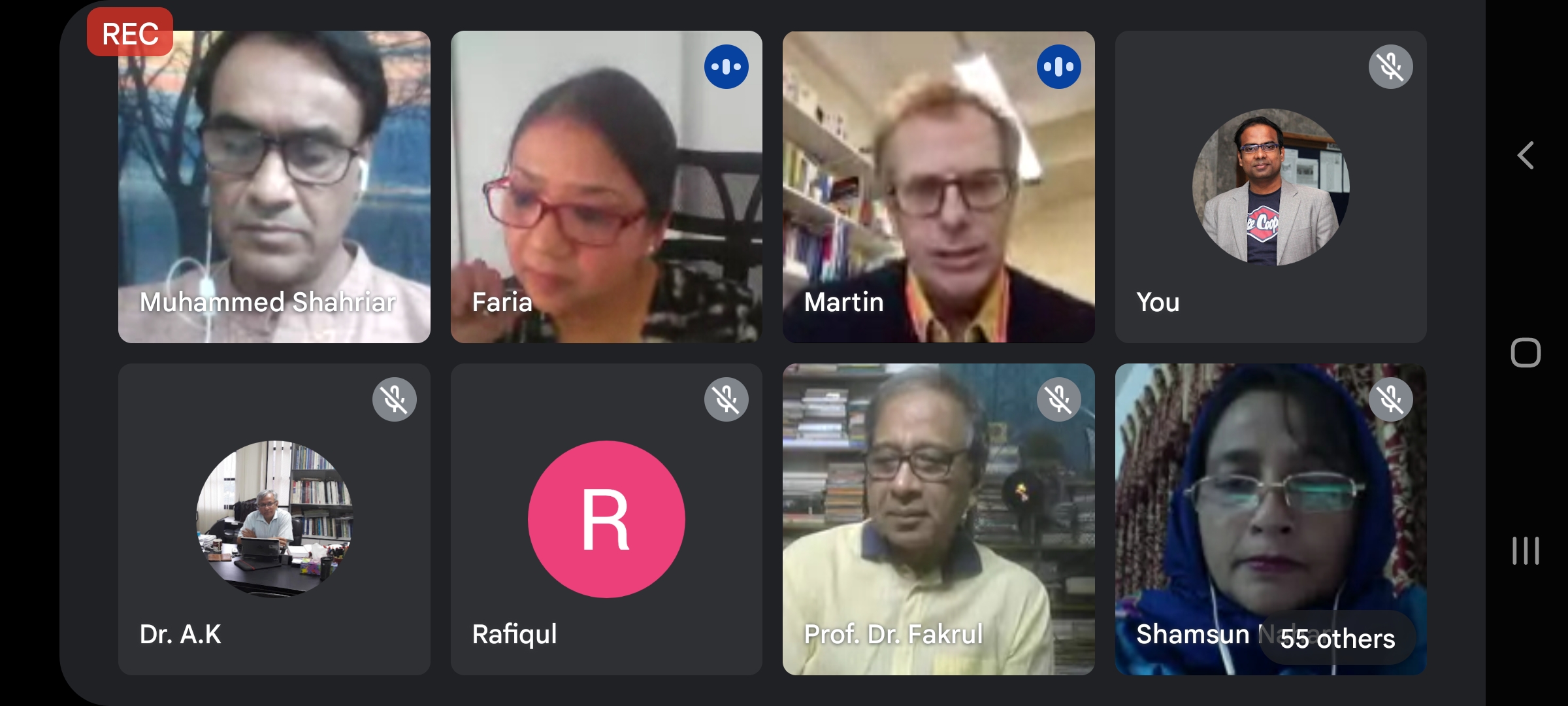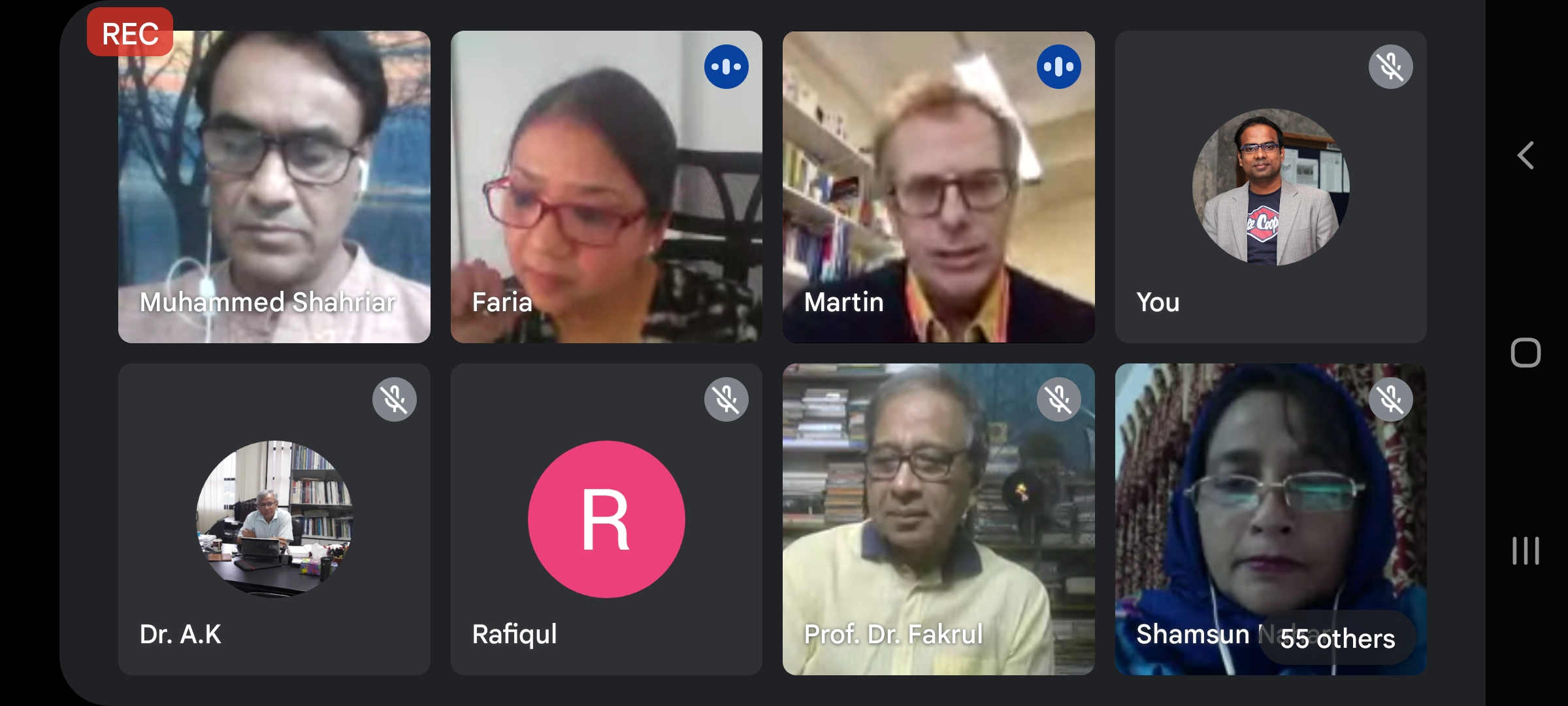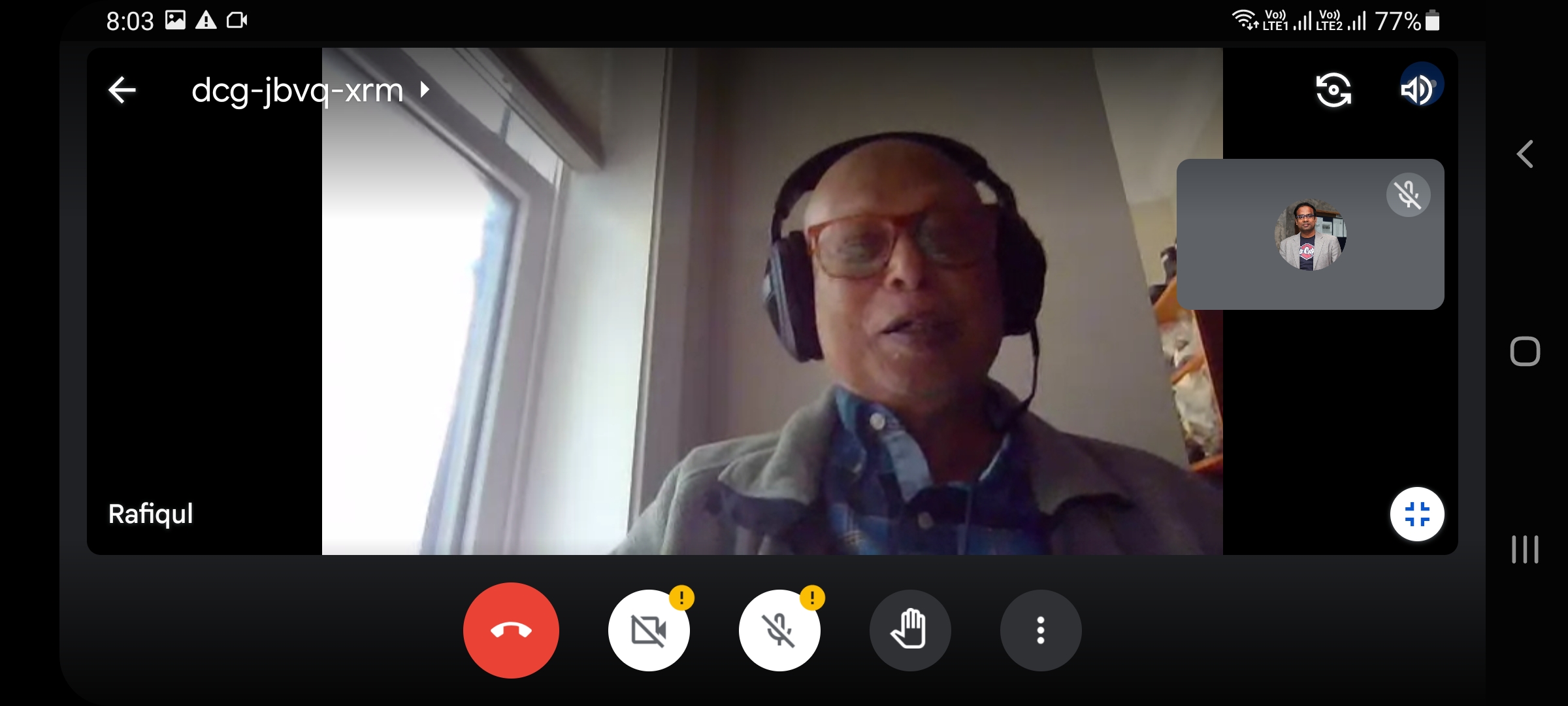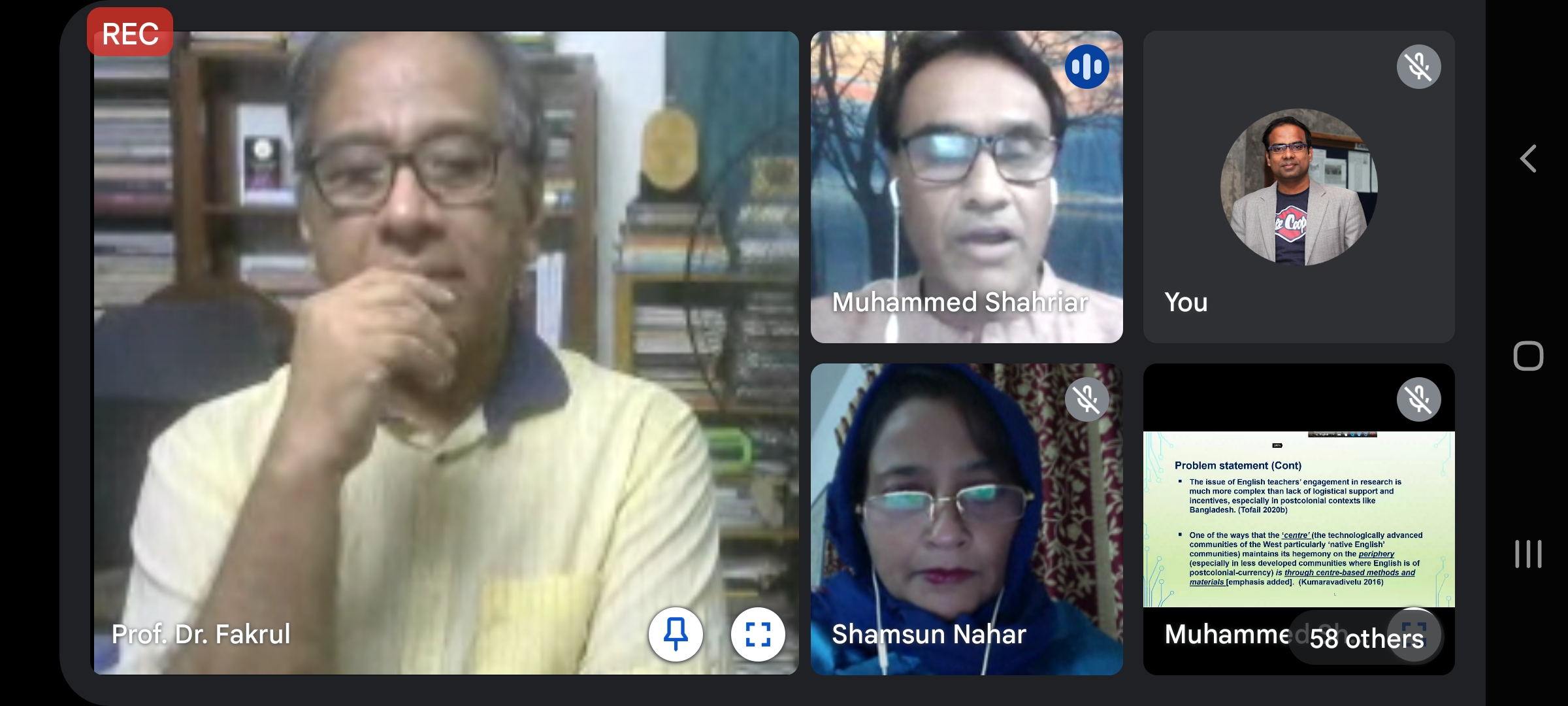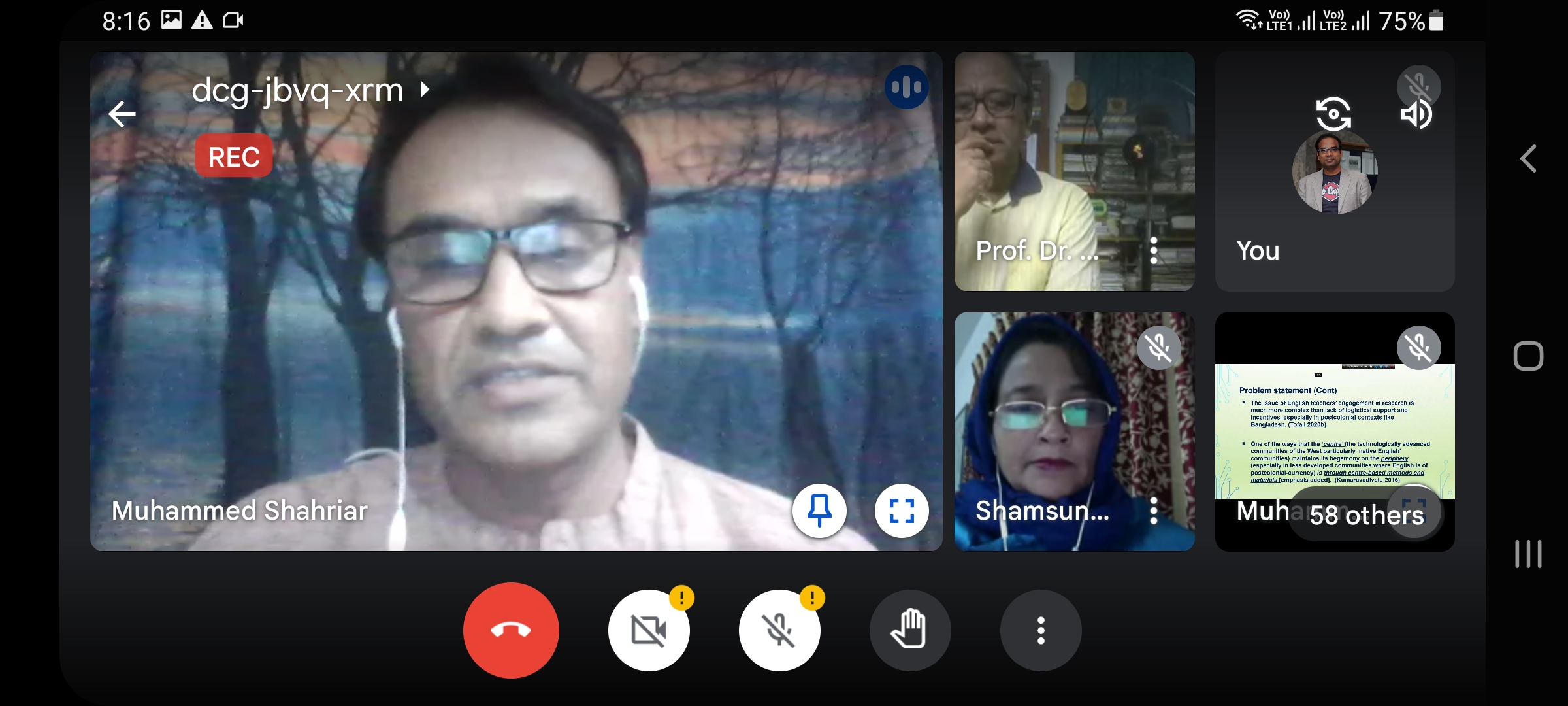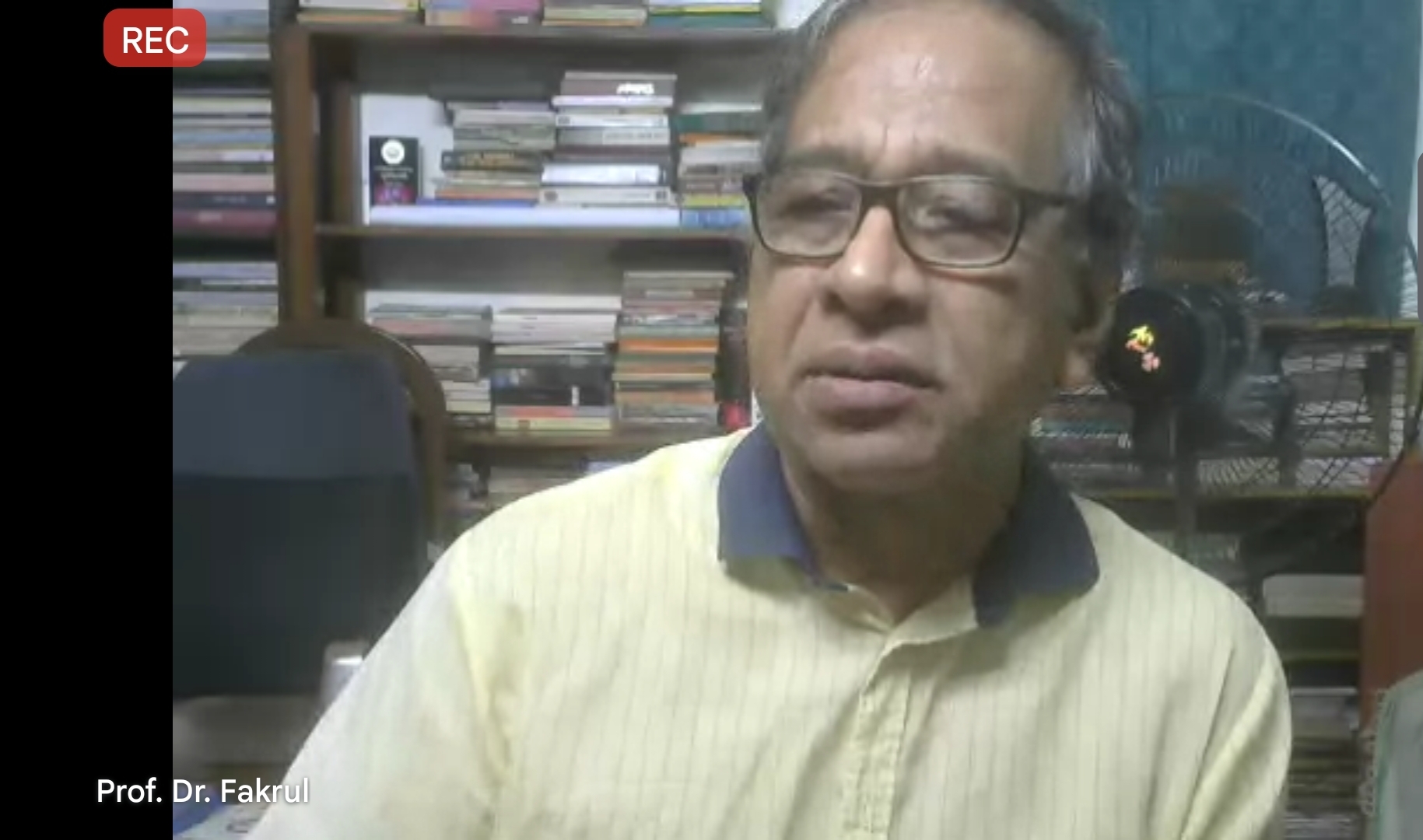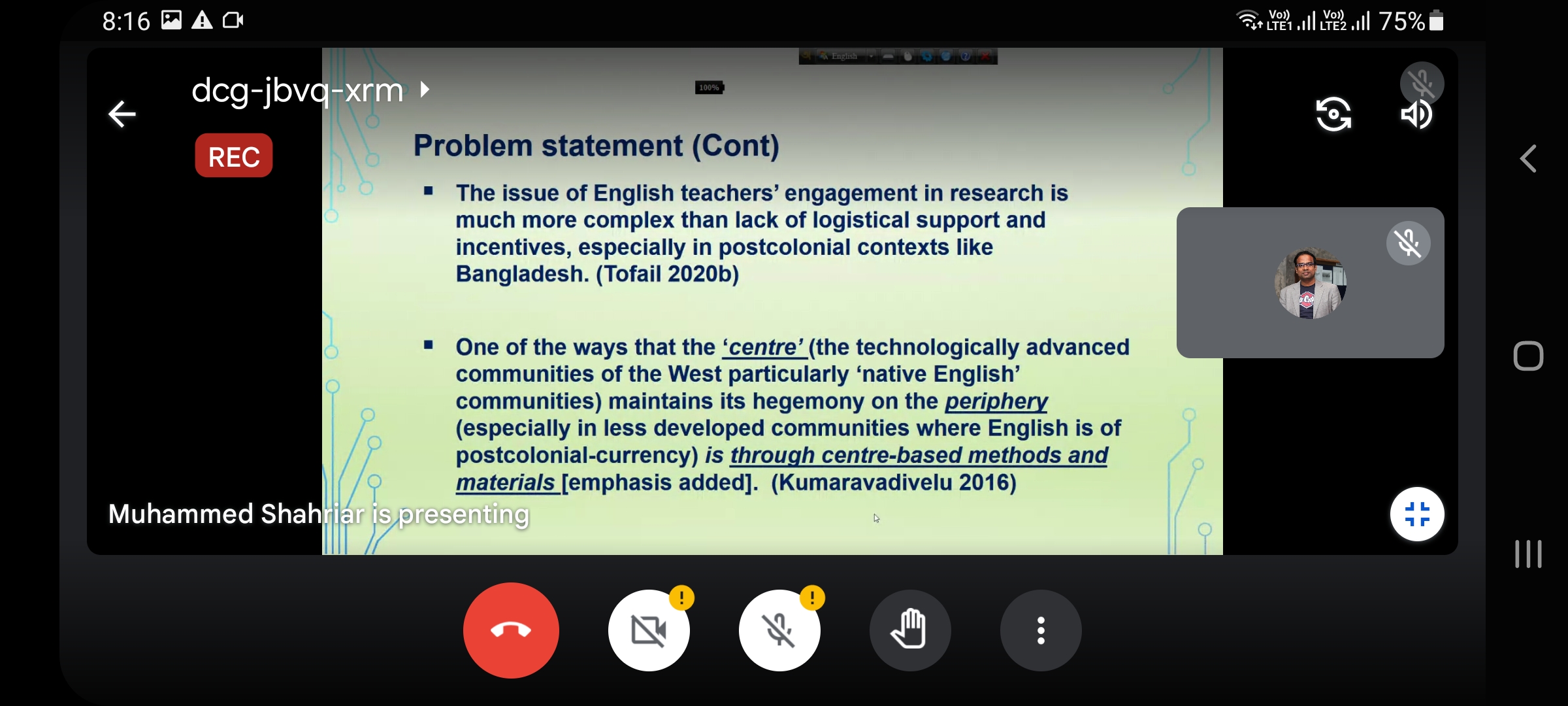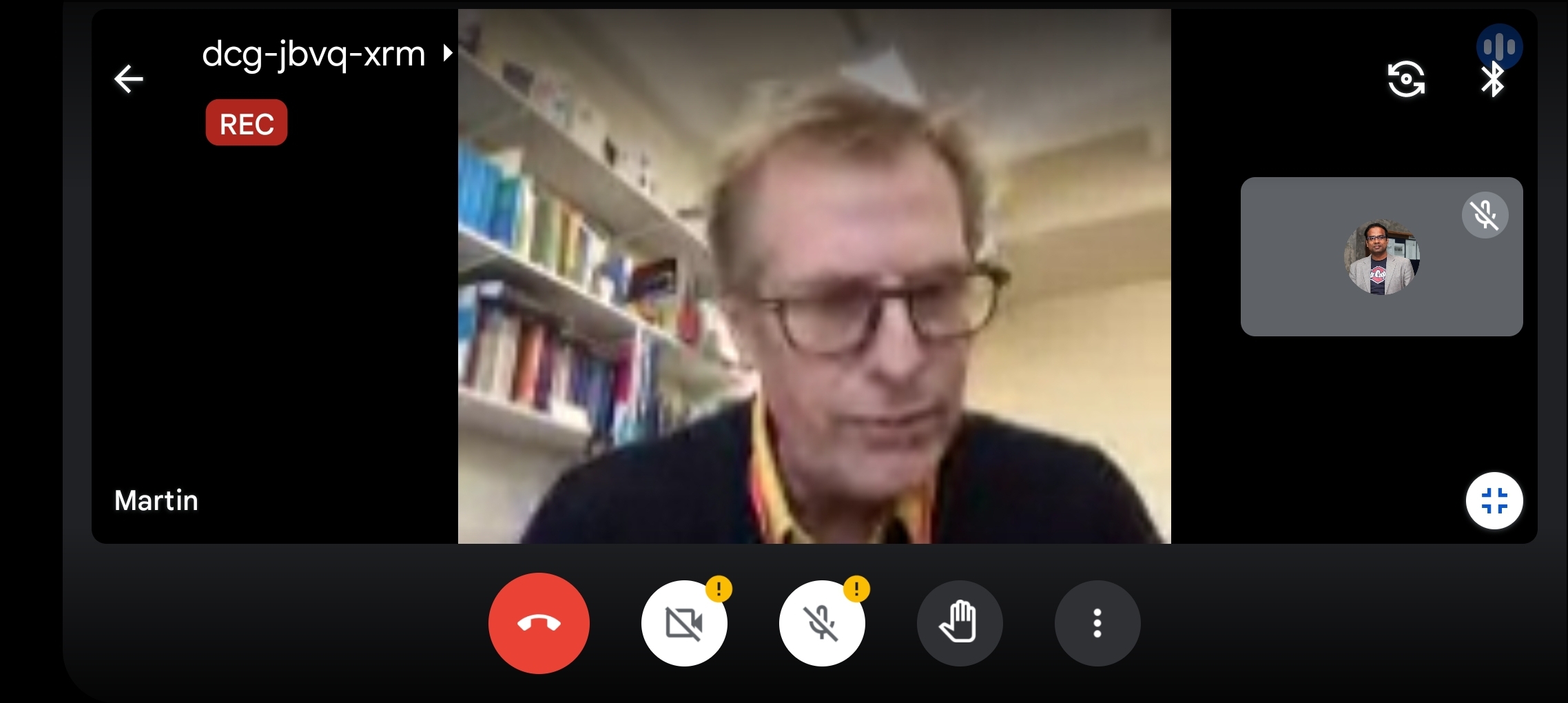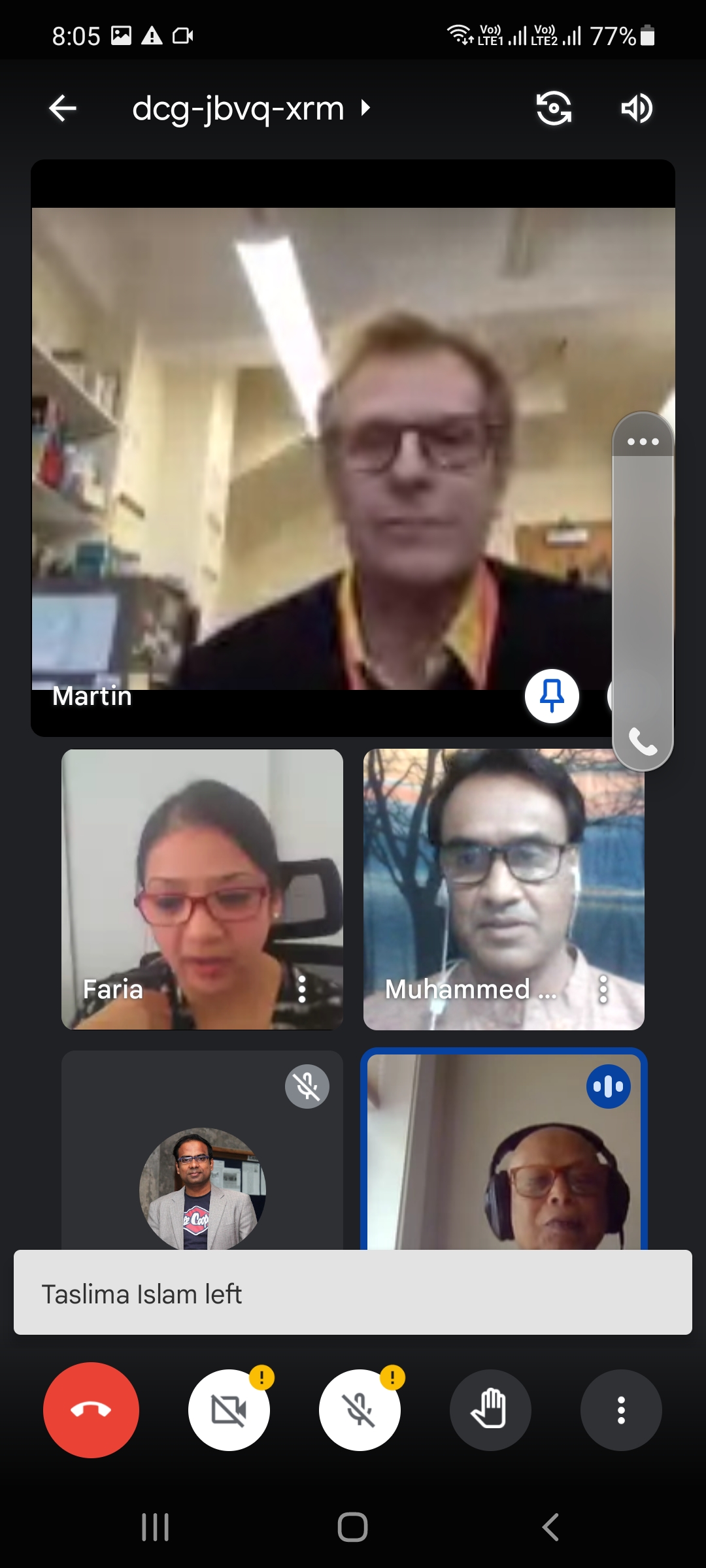 East West University Center for Research and Training (EWUCRT) organized an online research seminar titled "Creating a Research Culture in ELT: Bangladeshi Private University Context" held on Thursday 21 October 2021 at 08.00 pm on the google meet app. The presenters of the seminar were Dr. Muhammed Shahriar Haque, Professor, Department of English, East West University (EWU), and Dr. Faria Tofail, Academic Skills, Lecturer (Business Management), Global Banking School, United Kingdom (UK).

The seminar was conducted by Dr. Rafiqul Huda Chaudhury, Member, Board of Trustees, EWU, and Chairperson, EWUCRT. The key discussant of the seminar Dr. Martin Dewey, Reader in Applied Linguistics, Program Director, MA ELT & Applied Linguistics, Centre for Language Discourse and Communication, Department of Education, Communication and Society, Faculty/School of Social Science and Public Policy, King's College, London, UK. A lively question and answering session was also held on the occasion.

The seminar was attended by Dr. Muhammad Ziaulhaq Mamun, Pro-Vice Chancellor, EWU, Professor Dr. Fakrul Alam, former Pro-Vice Chancellor of EWU, Dr. Farhana Ferdousi, Deputy Executive Director, EWUCRT, among others. Distinguished faculty members and students from various departments of the university have also attended the seminar.