Closing Ceremony of International Conference and Robo-Fest 2019 at East West University
---
Location: West University, Dhaka, Bangladesh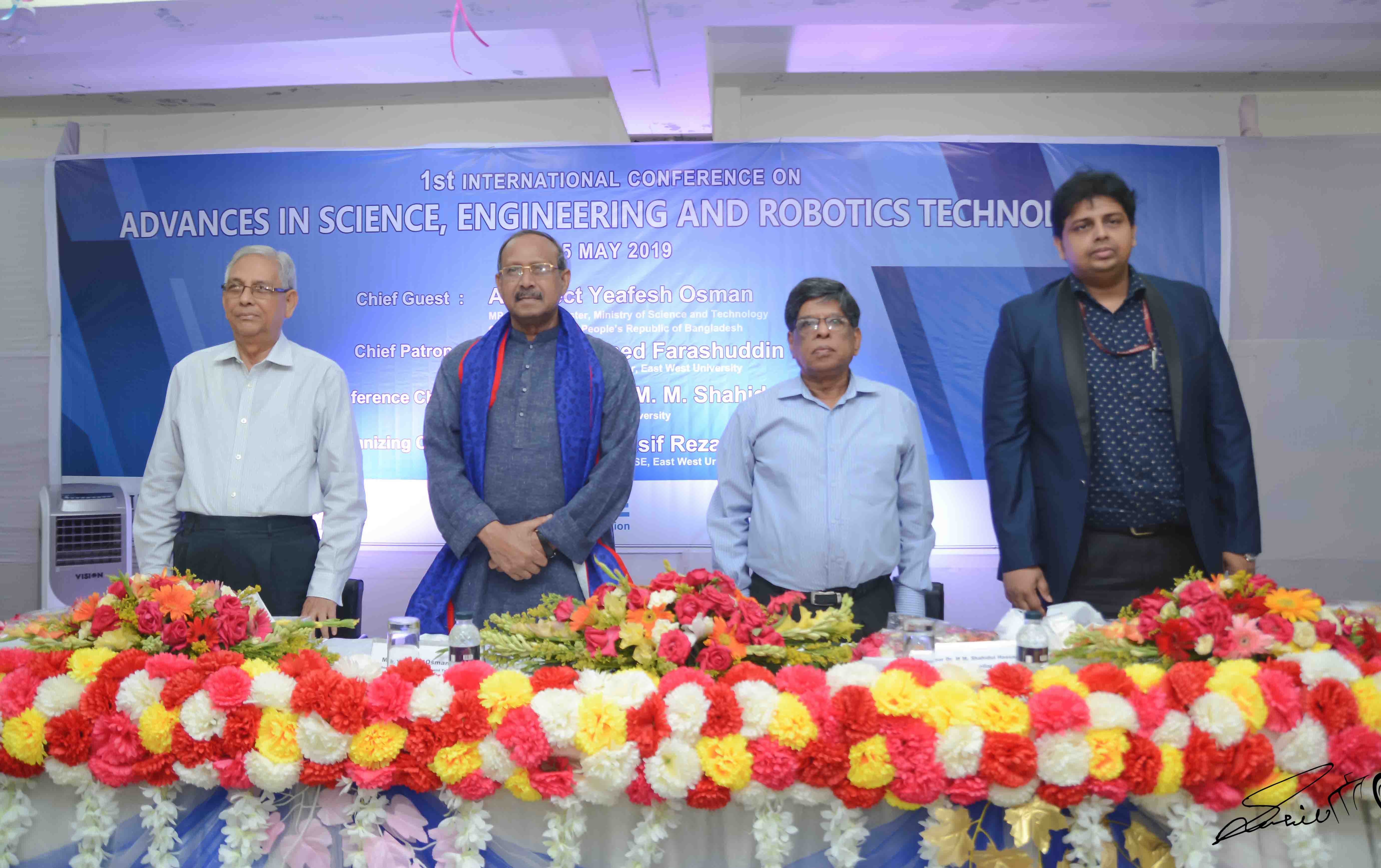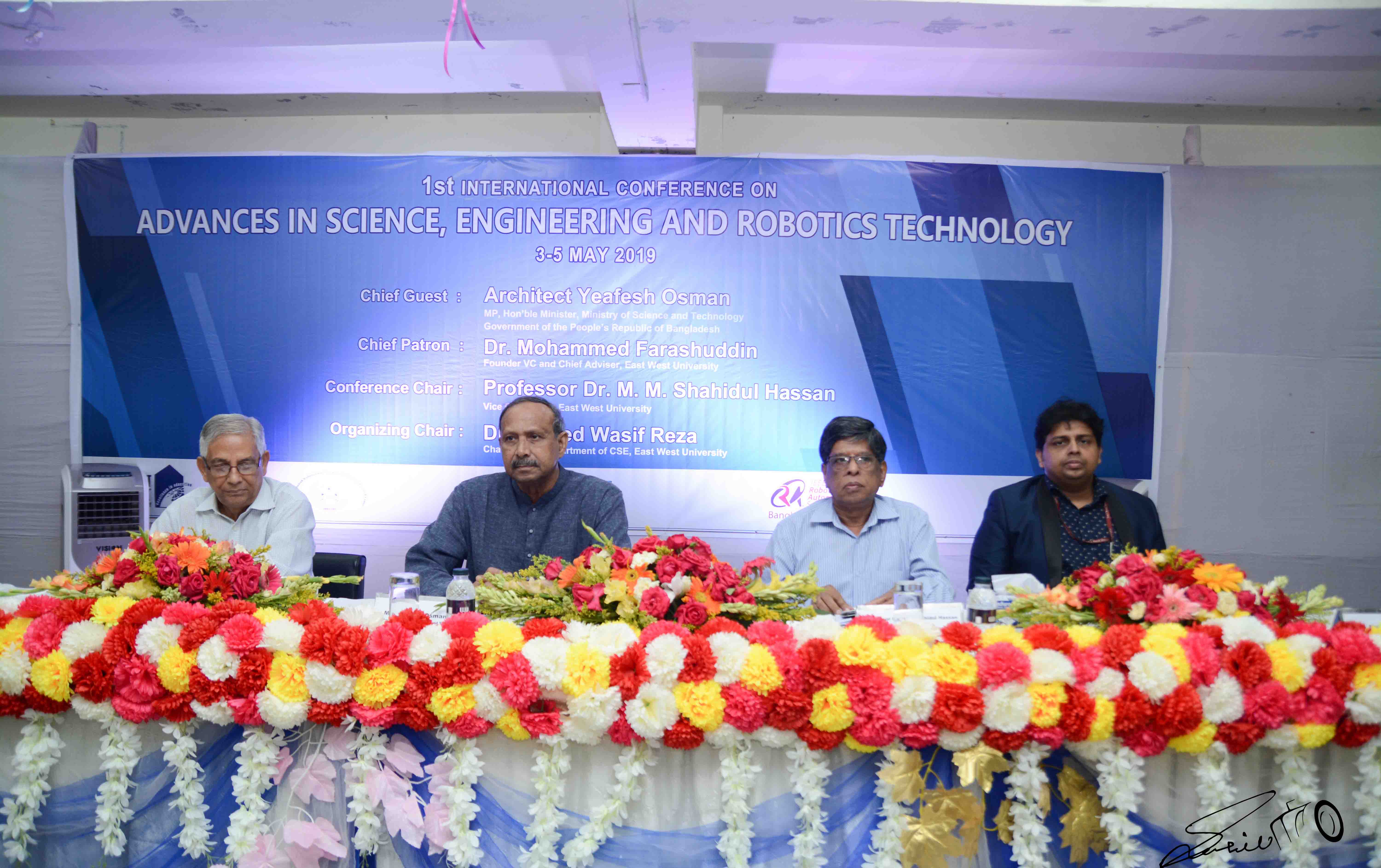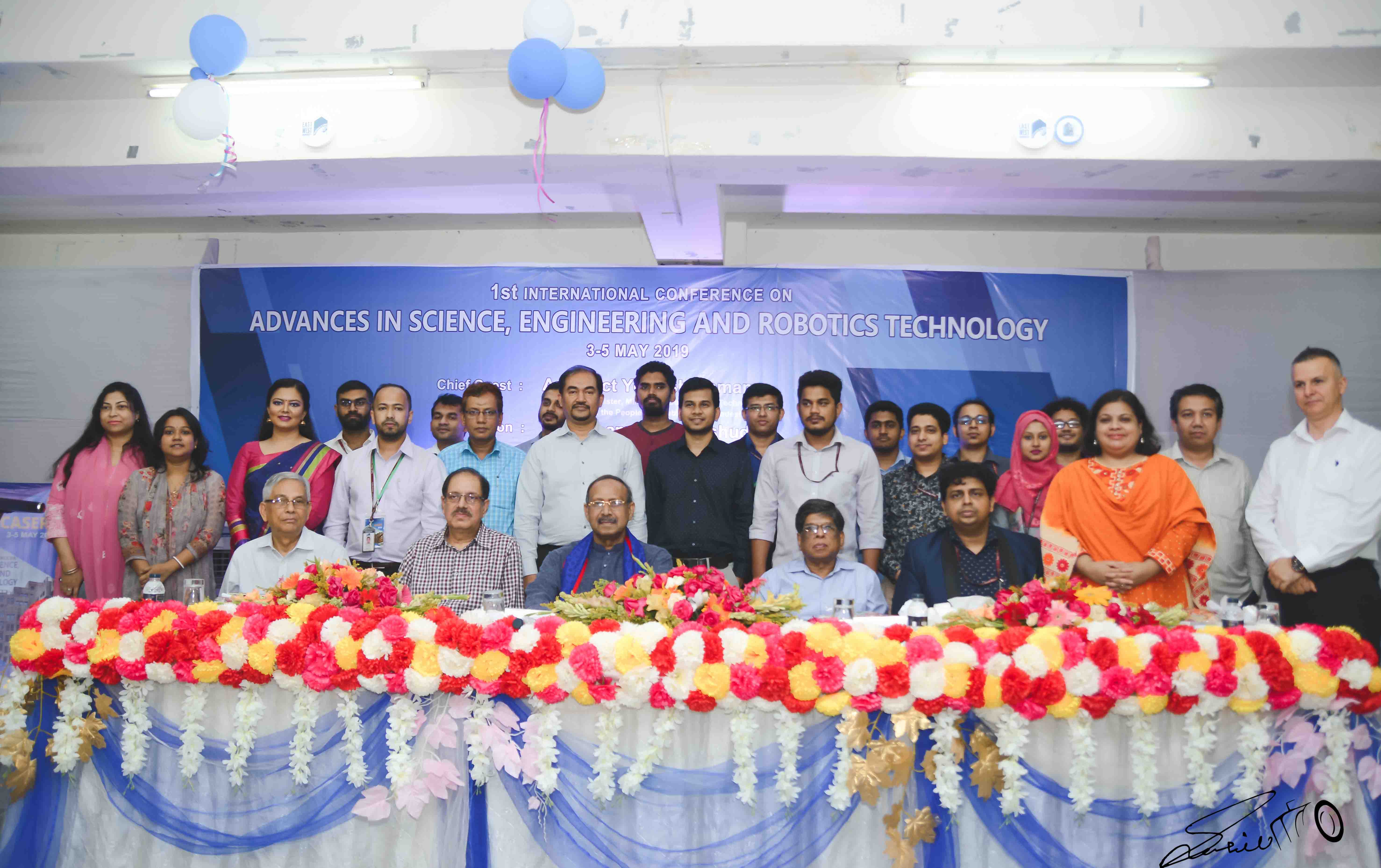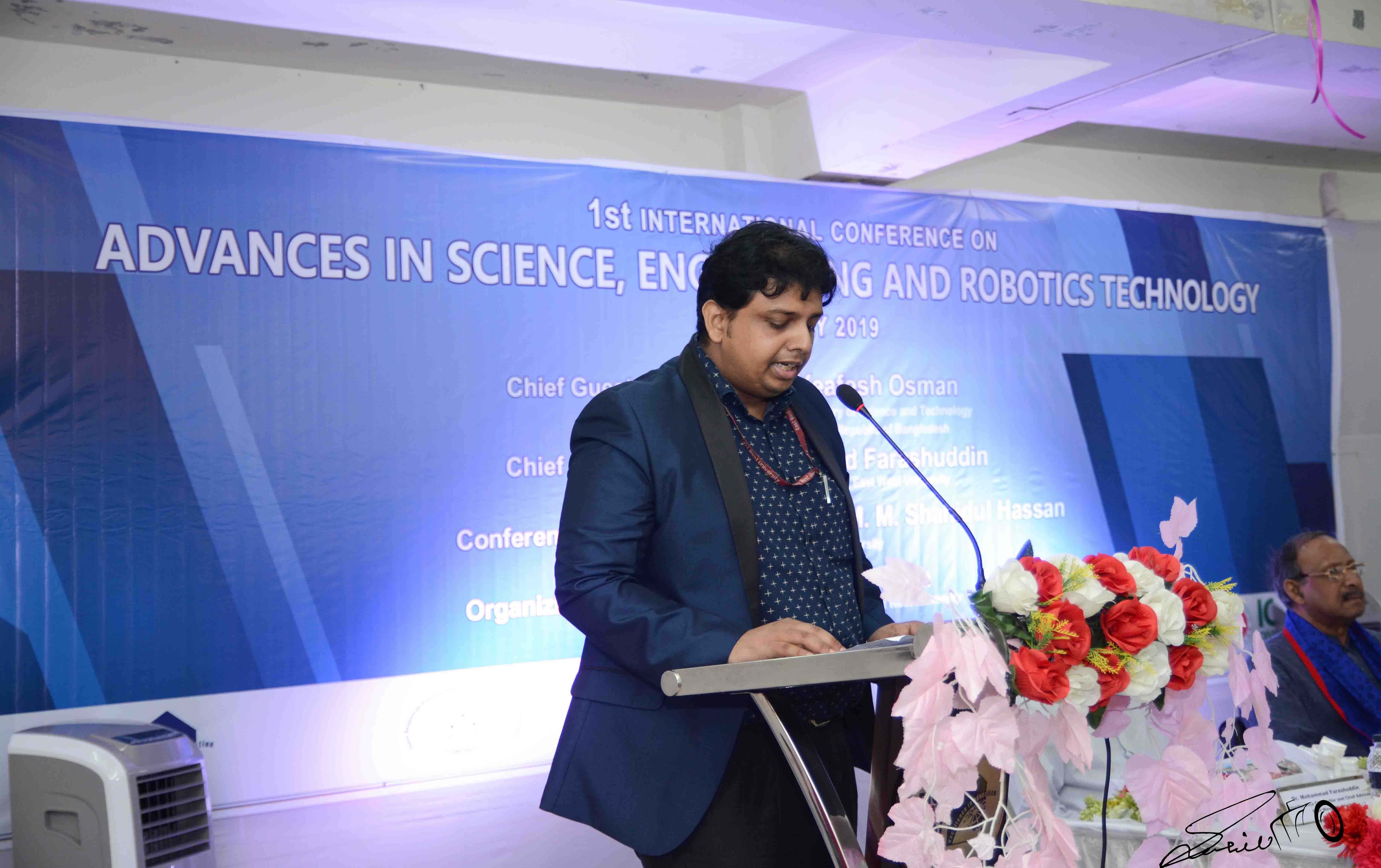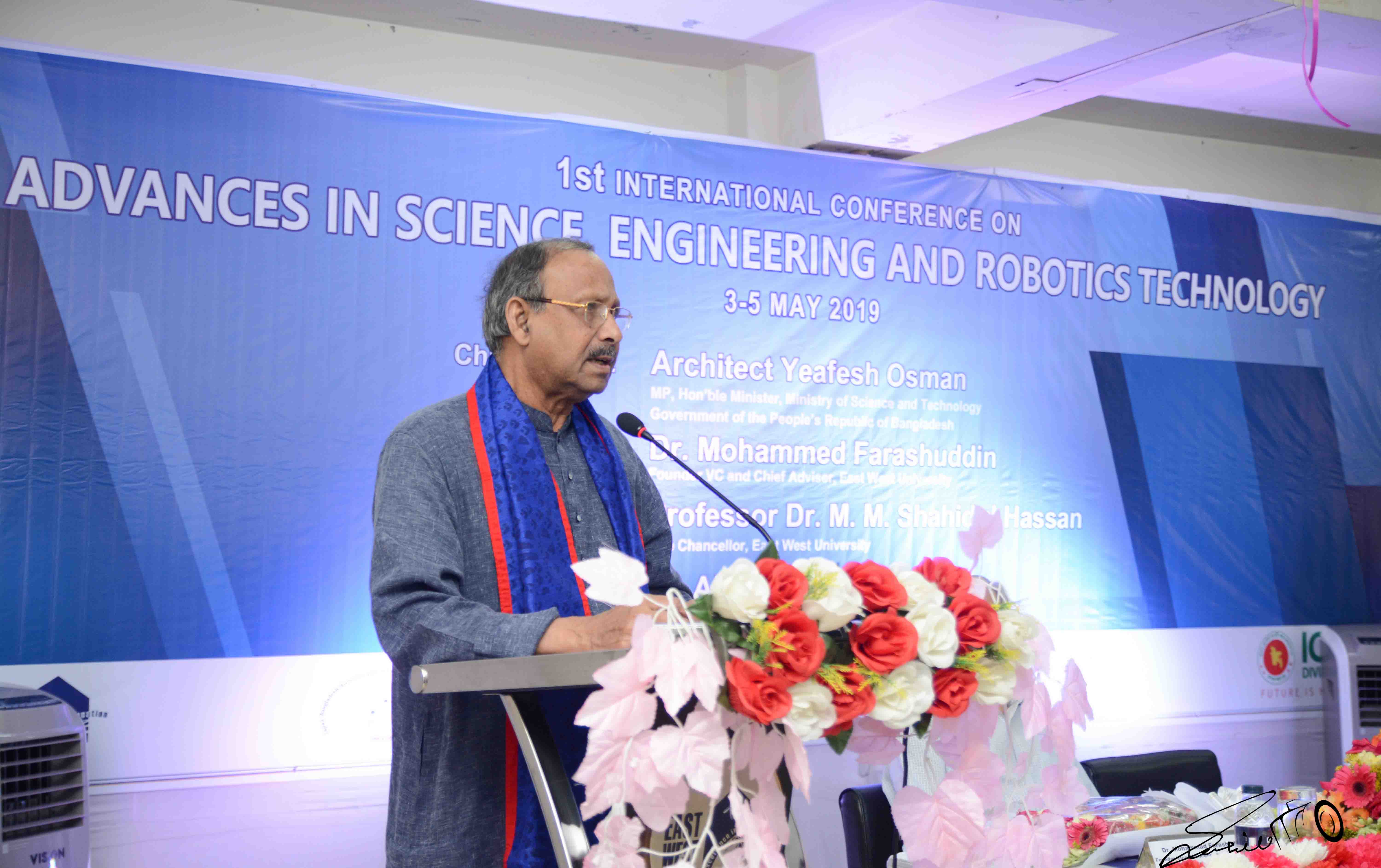 May 03, 2019
Department of Computer Science and Engineering (CSE), East West University (EWU) and Japan-Bangladesh Robotics and Advanced Technology Research Center (JBRATRC) are collaborating to organize the First International Conference on Advances in Science, Engineering and Robotics Technology 2019 (ICASERT 2019) and International Robo-Fest 2019 at East West University, Dhaka, Bangladesh on May 3-5, 2019, technical co-sponsored by the IEEE Bangladesh Section and IEEE Robotics and Automation Society Bangladesh Chapter. The closing ceremony of ICASERT 2019 was held on May 5, 2019 (Sunday) at 4:00 p.m. ICASERT 2019 is one of the largest technical events on Advances in Science, Engineering and Robotics Technology in Bangladesh. This conference aims to provide a unique opportunity for professionals, scientists, engineers, educators, researchers and students from all over the world to exchange their scientific ideas, views, and thoughts with fellow researchers and participants. All the papers have undergone a thorough and rigorous double-blind review process. Senior IEEE Fellow, Professor Dr. Vincenzo Piuri, Italy served as General Chair of the Technical Program Committee.
Architect Yeafesh Osman, MP, Hon'ble Minister of Science and Technology, Government of the People's Republic of Bangladesh graced the closing ceremony as the Chief Guest. Dr. Mohammed Farashuddin, Founder Vice Chancellor and Chief Adviser, East West University attended the closing ceremony as the Chief Patron of the conference. Professor Dr. M. M. Shahidul Hassan, Vice Chancellor, East West University attended the closing ceremony as the Conference Chair. Dr. Ahmed Wasif Reza, Chairperson of Department of Computer Science and Engineering, East West University and Organizing Chair of the conference attended the closing ceremony. Approximately 320 enthusiastic participants (guests, researchers and participants from home and abroad) attended the closing ceremony session. Certificate of "IEEE Bangladesh Section Best Paper Award" as well as certificates of "Best Paper Award" were distributed among the participating national and international authors.
The International Robo-Fest 2019 in conjunction with this conference offers a great opportunity for the participants to know the recent advances in robotics and Bangladeshi participants will be able to innovate new ideas to use robot-based technologies for the national development. This conference will help participants to do better research, to find and understand new ideas, and to disseminate their own research of evolving technologies relating to the science, Engineering, and Robotics among participating national and international researchers, academia and industrial professionals.
For Robo-Fest, there were a total of seven segments for the completions, such as Autonomous Robotics Contest, Take Off (Drone Race), Battle Bot, Car Race, Robo Soccer, Exhibition (Hardware and Software) and Idea Presentation. Prizes were distributed among the winners in total of seven segments. Robotics, Artificial Intelligence (AI), Internet of Things (IoT), Machine Learning, etc., are gaining popularity in Bangladesh as elsewhere in the world. Therefore, it is a time to prepare our young generation for the upcoming future where these students can research and innovate new ideas. This type of event will help Bangladesh to get world-wide recognition as a technically advanced country in the near future. This international conference and Robo-Fest will elevate the academic image of the Computer Science and Engineering Department of East West University and of our country to the next level and it will further help to transform the country into government's vision of "Digital Bangladesh".
---