The Department of CSE Organized Experts Sessions on Cloud Computing and Datacenter
---
Jan 02, 2023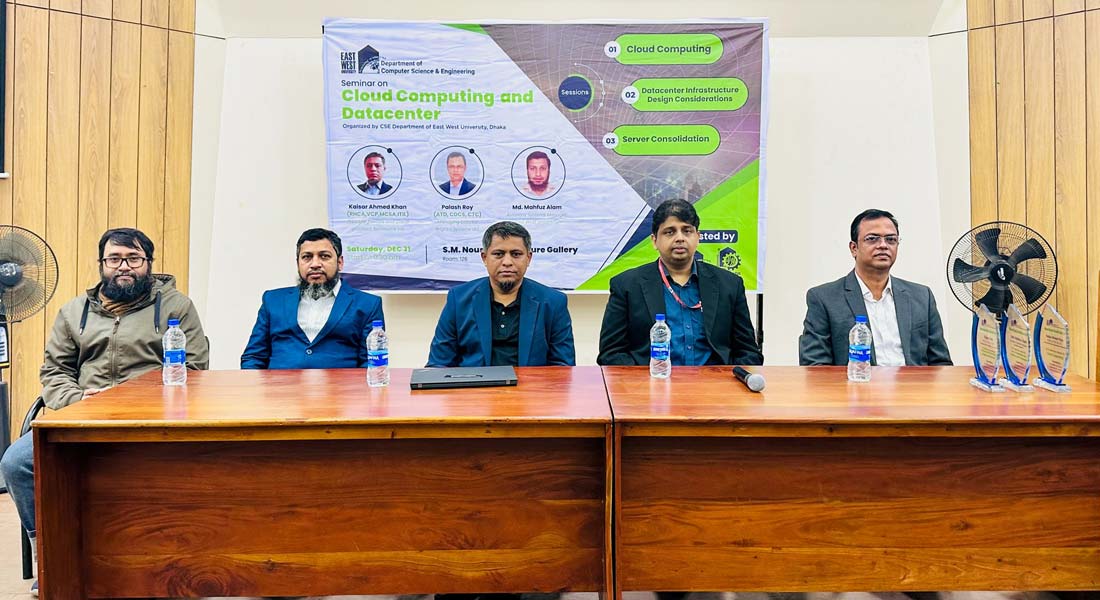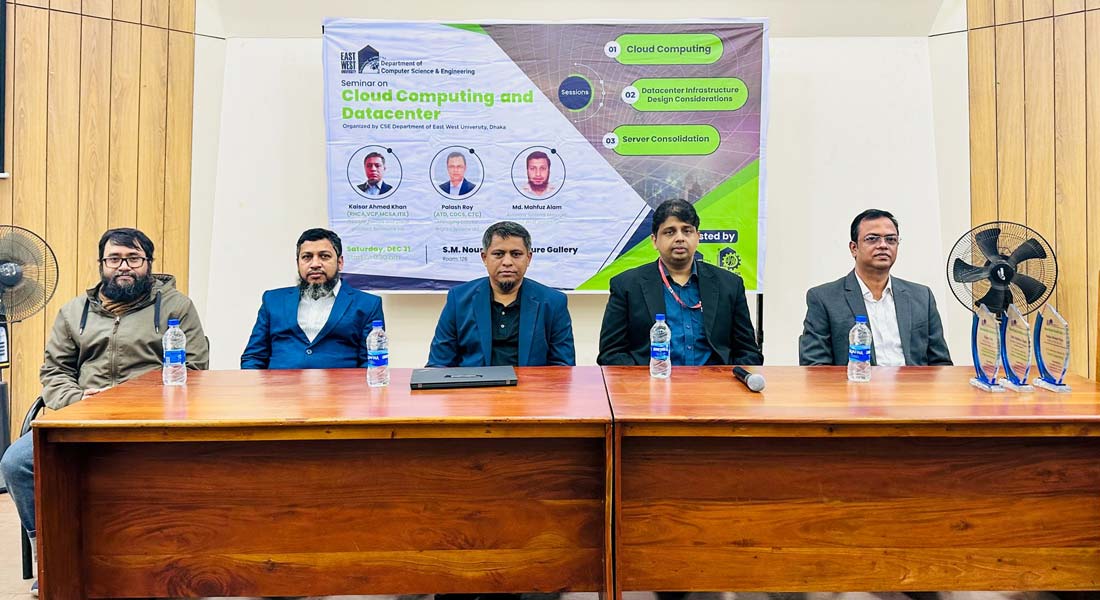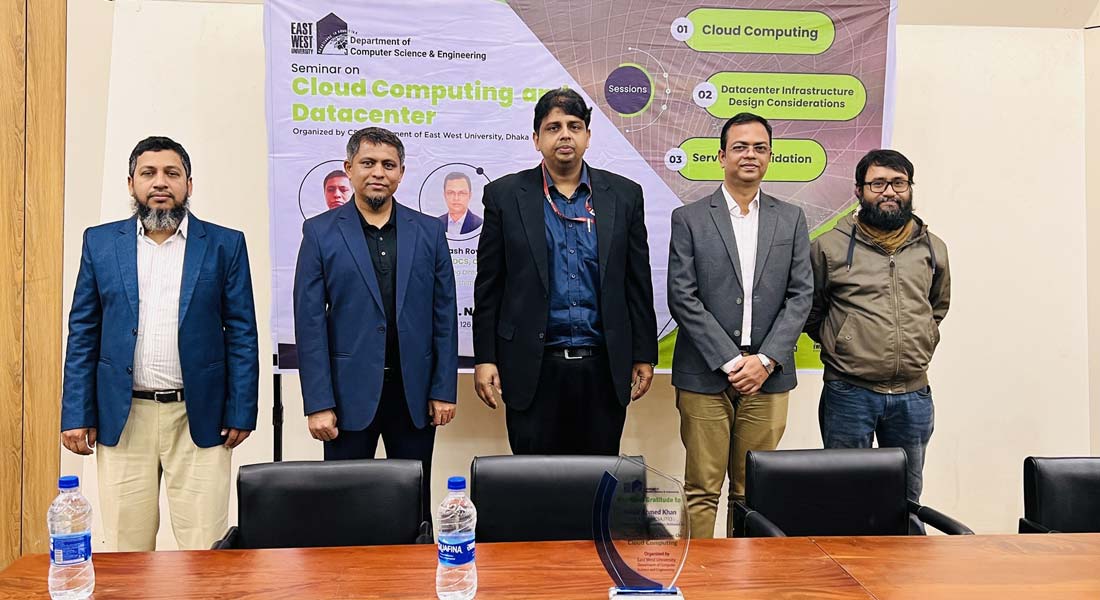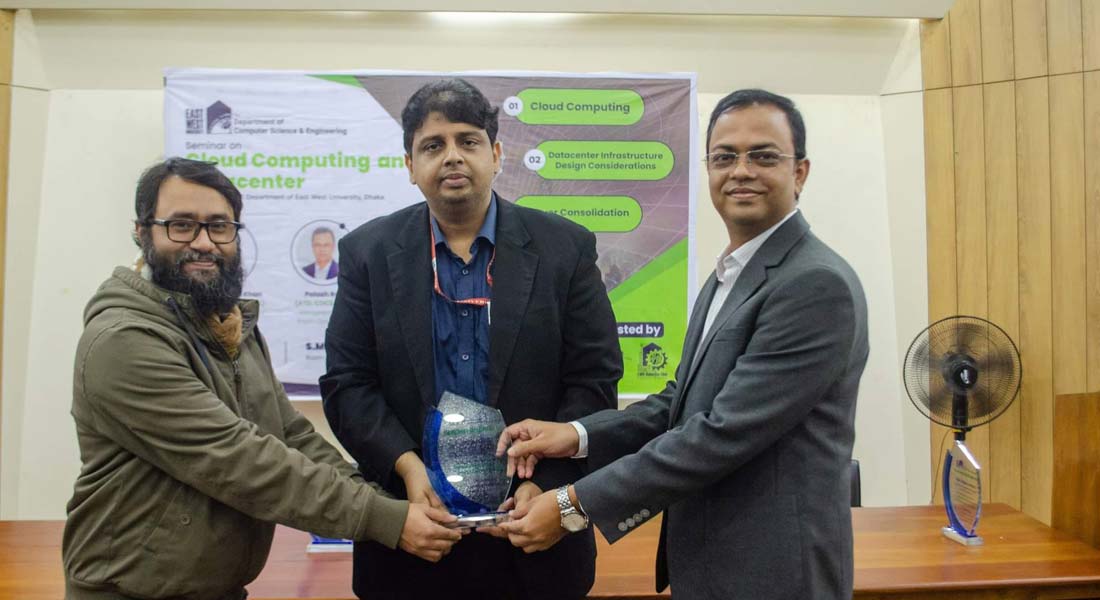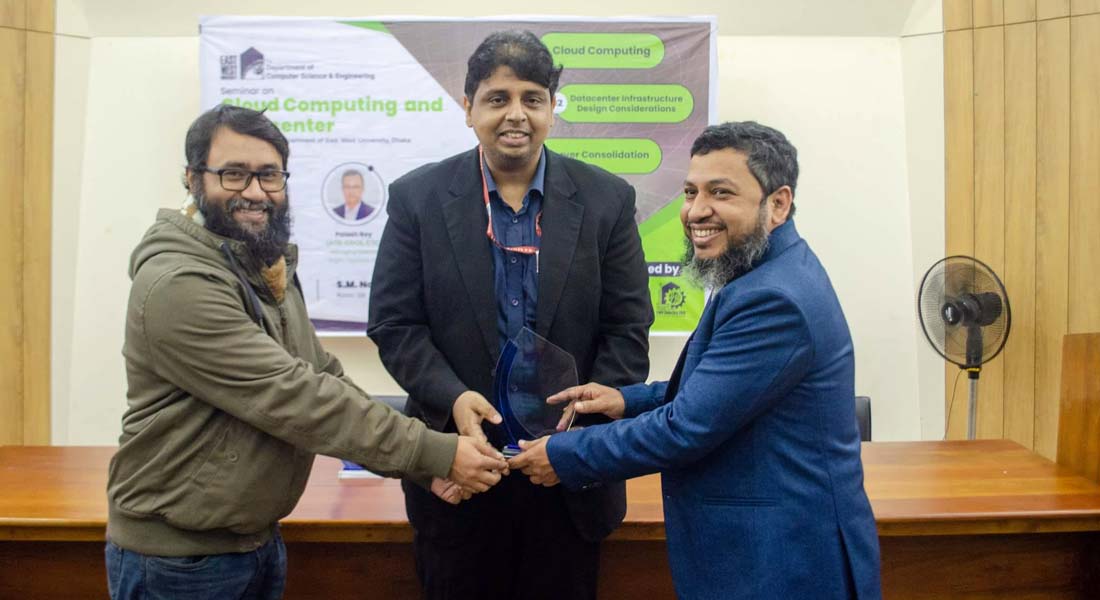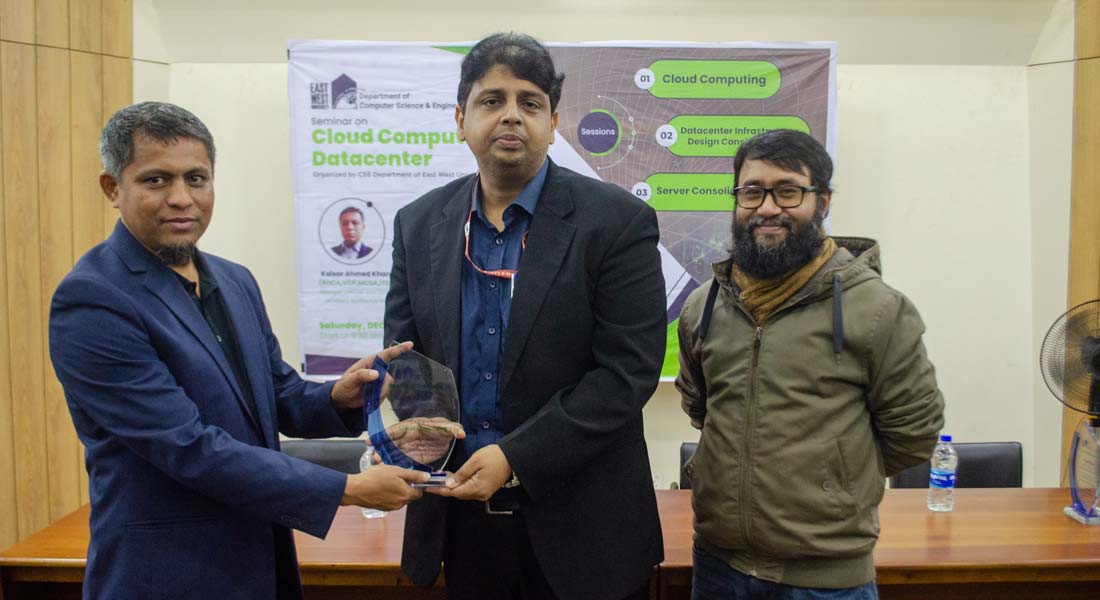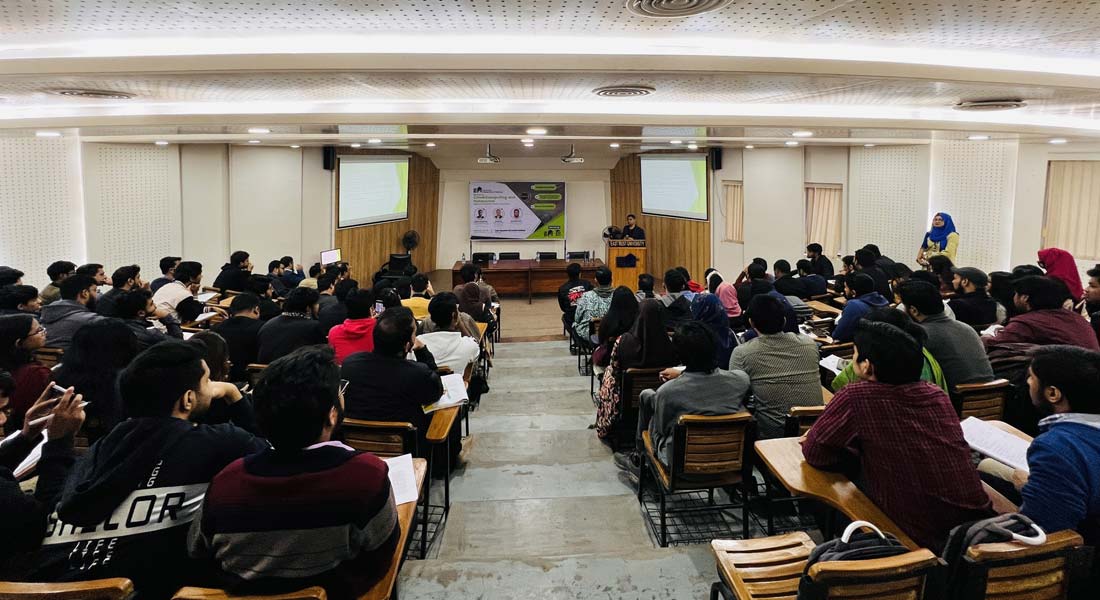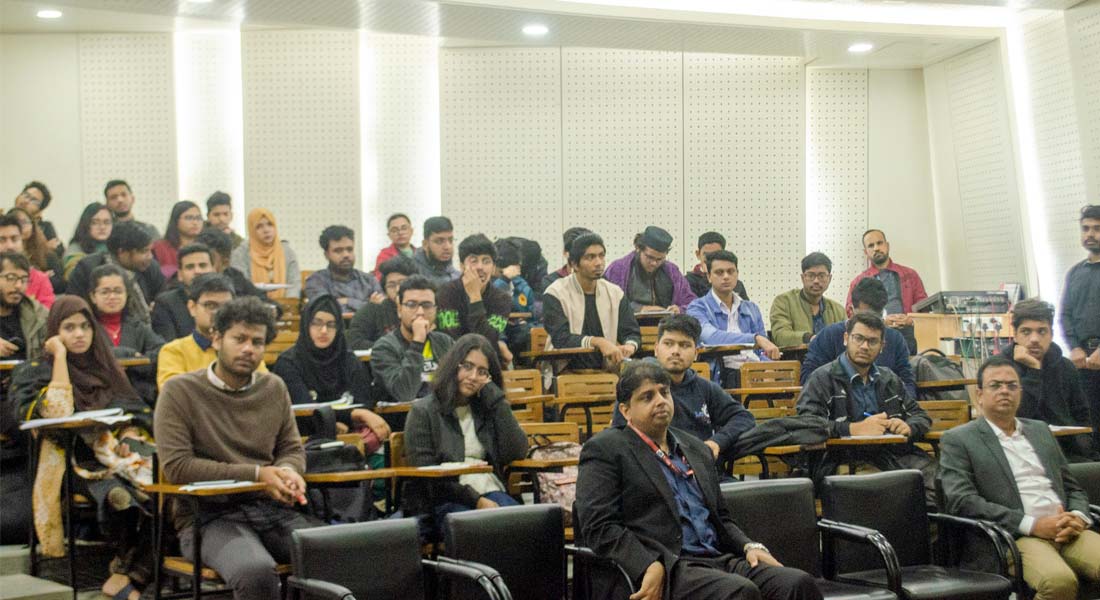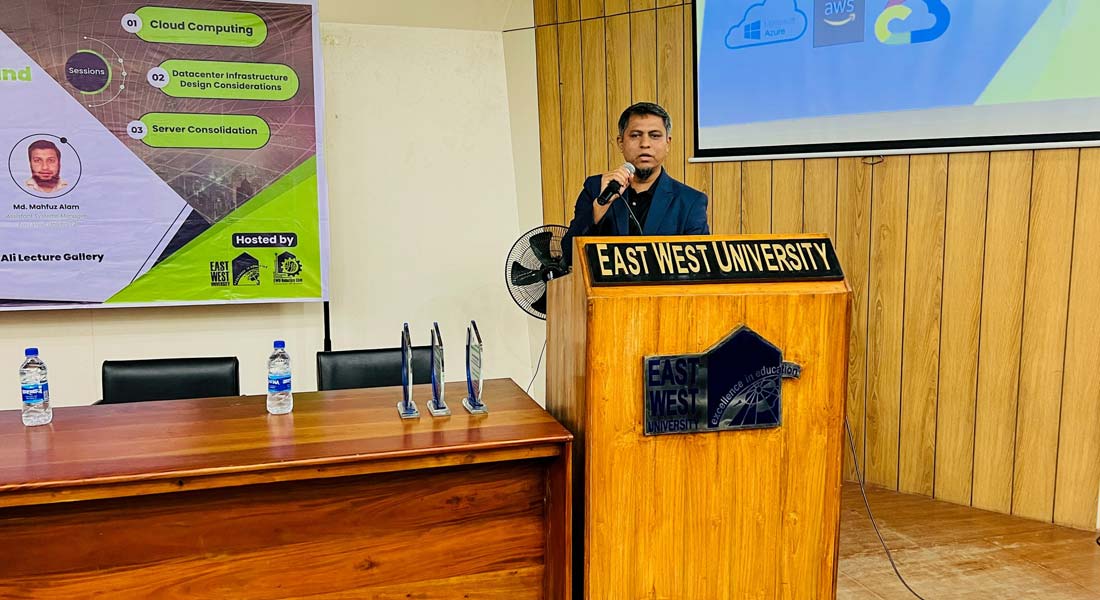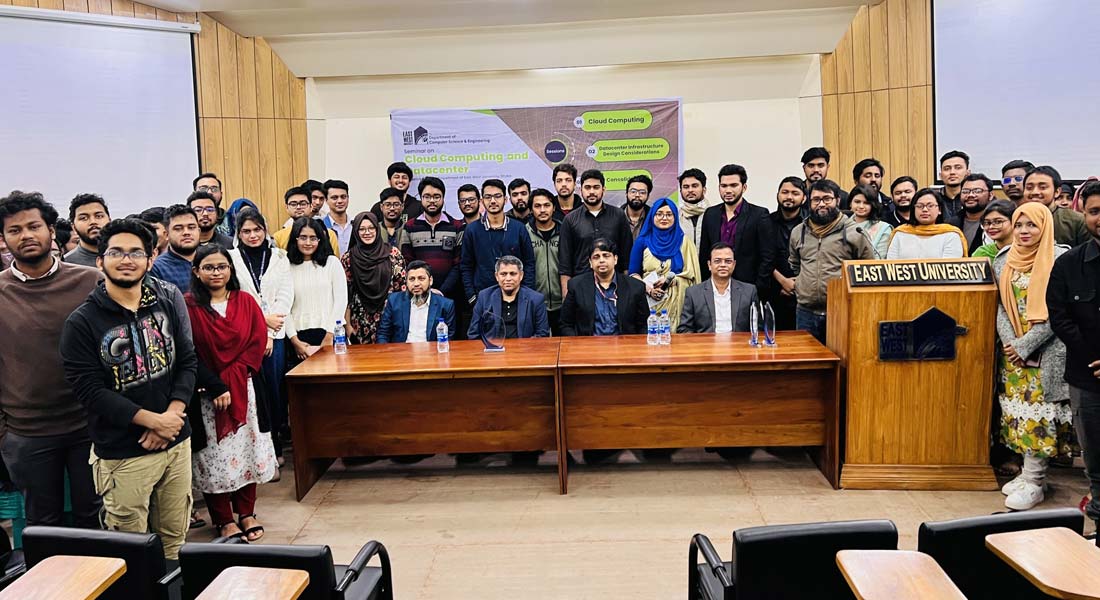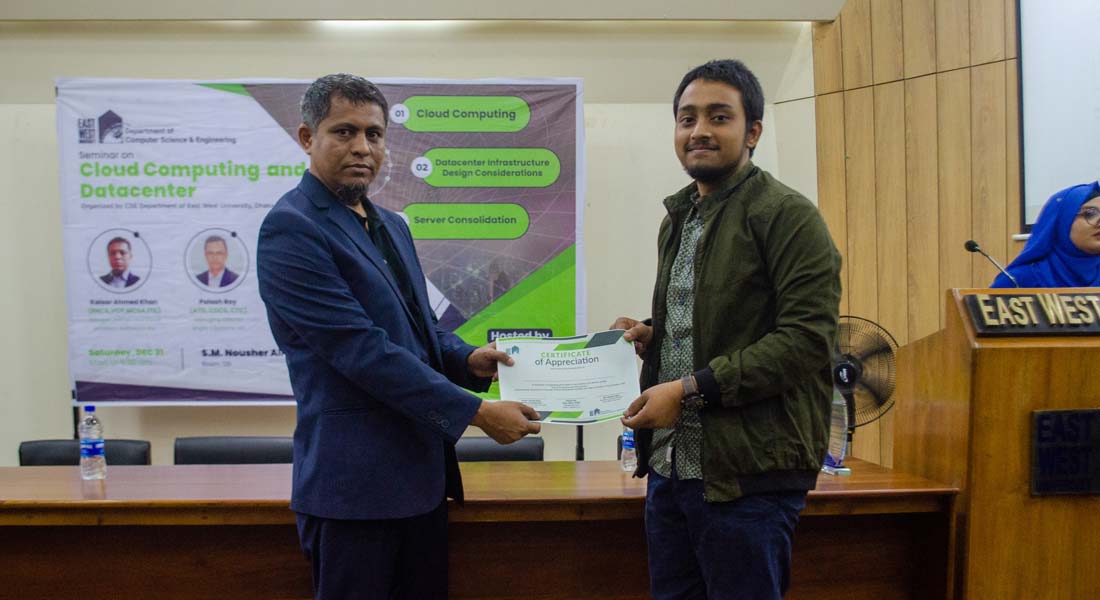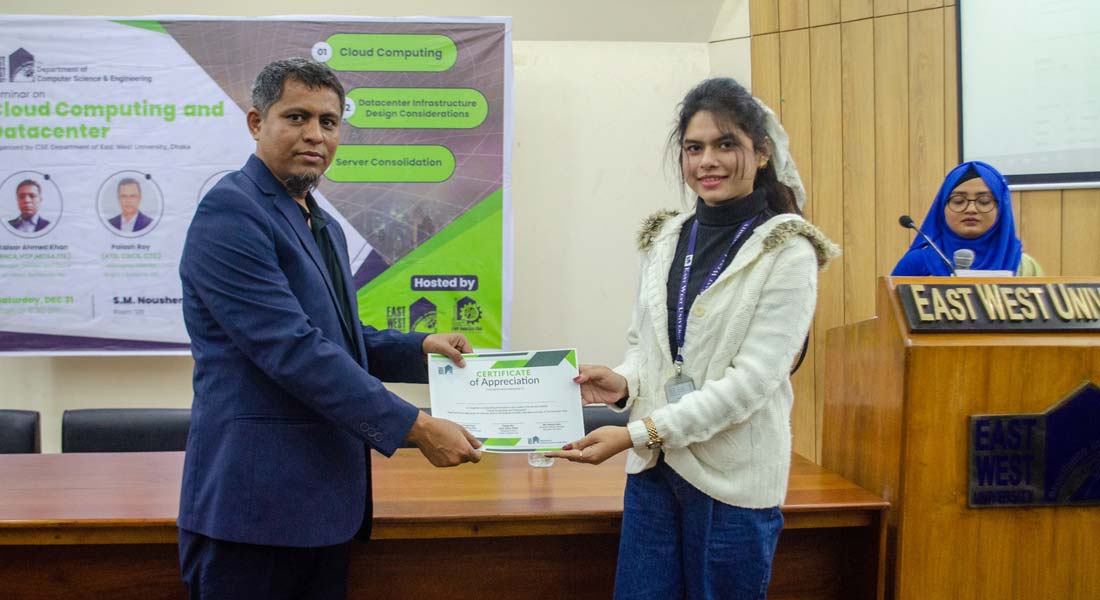 The Department of Computer Science and Engineering (CSE) of East West University organized Experts' Sessions on Cloud Computing and Datacenter. These sessions included guest talks and interactive sessions with senior students (basically for those who enrolled in CSE407: Green Computing course). The speakers in this session also presented information about the current job market and offered strategies for developing a successful career, intending to assist students in determining their future career path.
Details of the event were as follows:
Session 1: Cloud Computing
Speaker: Mr. Kaisar Ahmed Khan (RHCA, VCP, MCSA, ITIL),
Principal DevOps and Cloud architect, ReliSource Inc.
Session 2: Datacenter Infrastructure Design Considerations
Speaker: Mr. Palash Roy (ATD, CDCS, CTDC),
Managing Director, Bright-I Systems Ltd.
Session 3: Server Consolidation and Field Trip to EWU Datacenter
Resource Person: Mr. Md. Mahfuz Alam,
Assistant Systems Manager, East West University
Dr. Ahmed Wasif Reza (Associate Professor, Department of CSE and Additional Director, Institutional Quality Assurance Cell) and Mr. Rashedul Amin Tuhin (Senior Lecturer, Department of CSE and Assistant Proctor) were present to oversee the event which lasted for the entire day. The sessions were chaired by Dr. Ahmed Wasif Reza. After each expert session, a quiz competition was held. Approximately 120 participants attended the sessions, and certificates were presented to the winners. The EWU Robotics Club volunteered for the event.