East West University Celebrates International Women's Day
---
Mar 09, 2022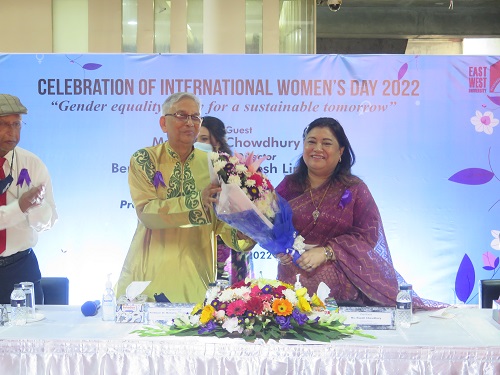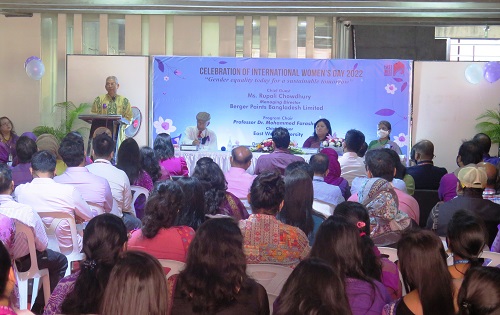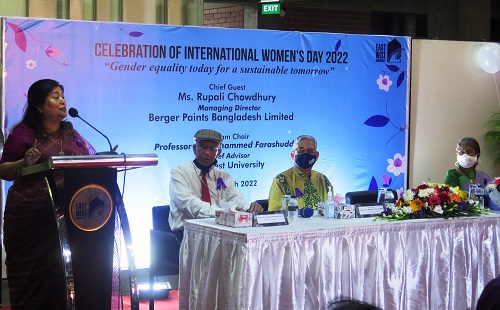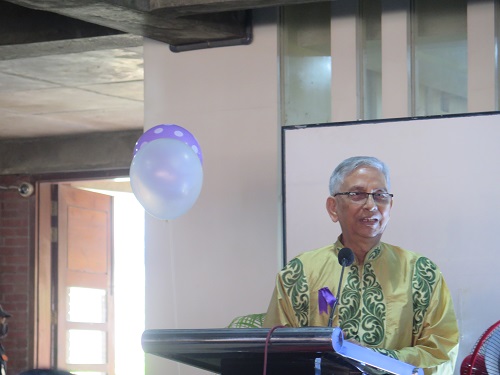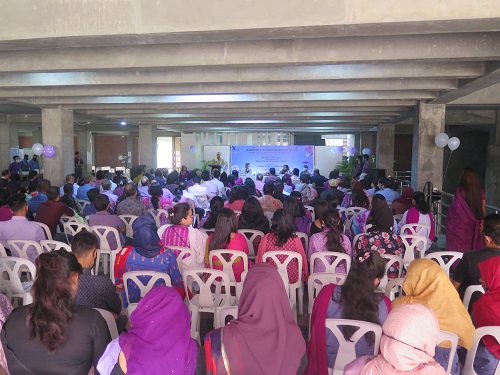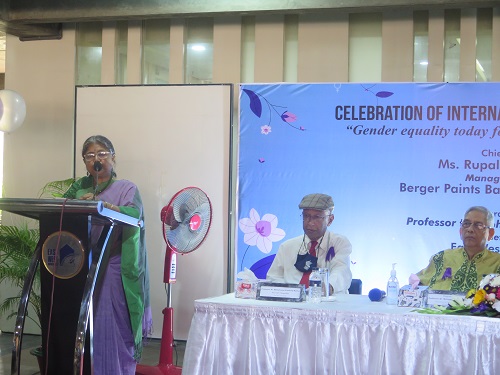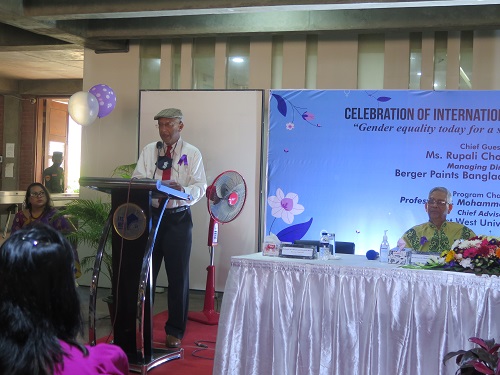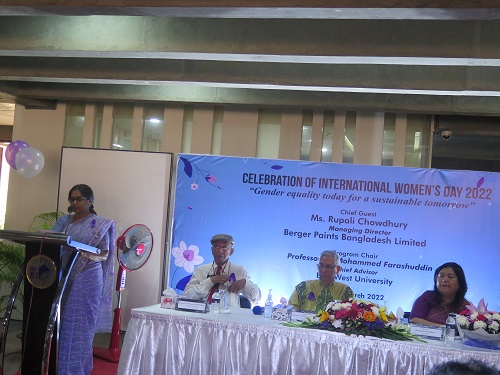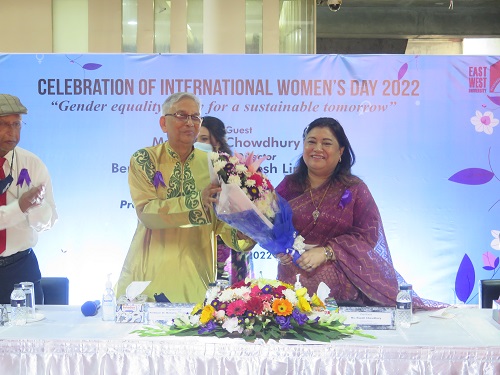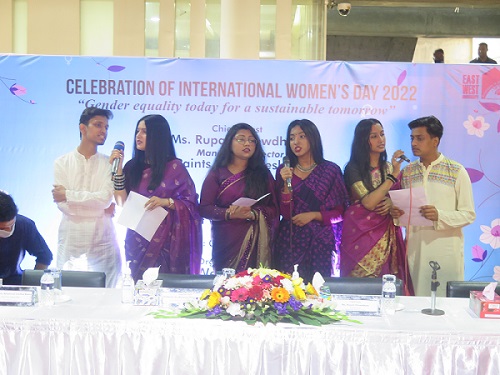 East West University (EWU) has celebrated International Women's Day with a colorful program at EWU Campus, Aftabnagar, Dhaka on Tuesday, 08 March 2022. The event was followed by a discussion session. The main theme of the session was 'Gender Equality Today, for a Sustainable Tomorrow'. The discussion session has been attended by Ms. Rupali Chowdhury, Managing Director, Berger Paints Bangladesh Limited as the Chief Guest, Professor Dr. Muhammad Ziaulhaq Mamun, Pro Vice-Chancellor, EWU, Professor Dr. Fouzia Mannan, Dean, Faculty of Libaral Arts and Social Sciences, EWU, and Professor Dr. Sufia Islam, Chairperson, Department of Pharmacy, EWU, among others. The program was chaired by Professor Dr. Mohammed Farashuddin, Chief Adviser and Founder Vice Chancellor of EWU and former governor of the Bangladesh Bank.
In the discussion, they have highlighted the progress and challenges of women in Bangladesh. Speaking as the chief guest, Ms. Rupali Chowdhury said, "We still have to think about the safety of a woman to send her to work". She demanded the government to further illuminate the city streets because most of the crimes have occurred in the dark. Professor Dr. Mohammed Farashuddin said that EWU has always ensured equal opportunities and a safe working environment for women. It will be further strengthened in future.
Faculty members, officers, staff and students of EWU also participated on the occasion.