EWU-CRT Arranges a Research Seminar
---
May 28, 2021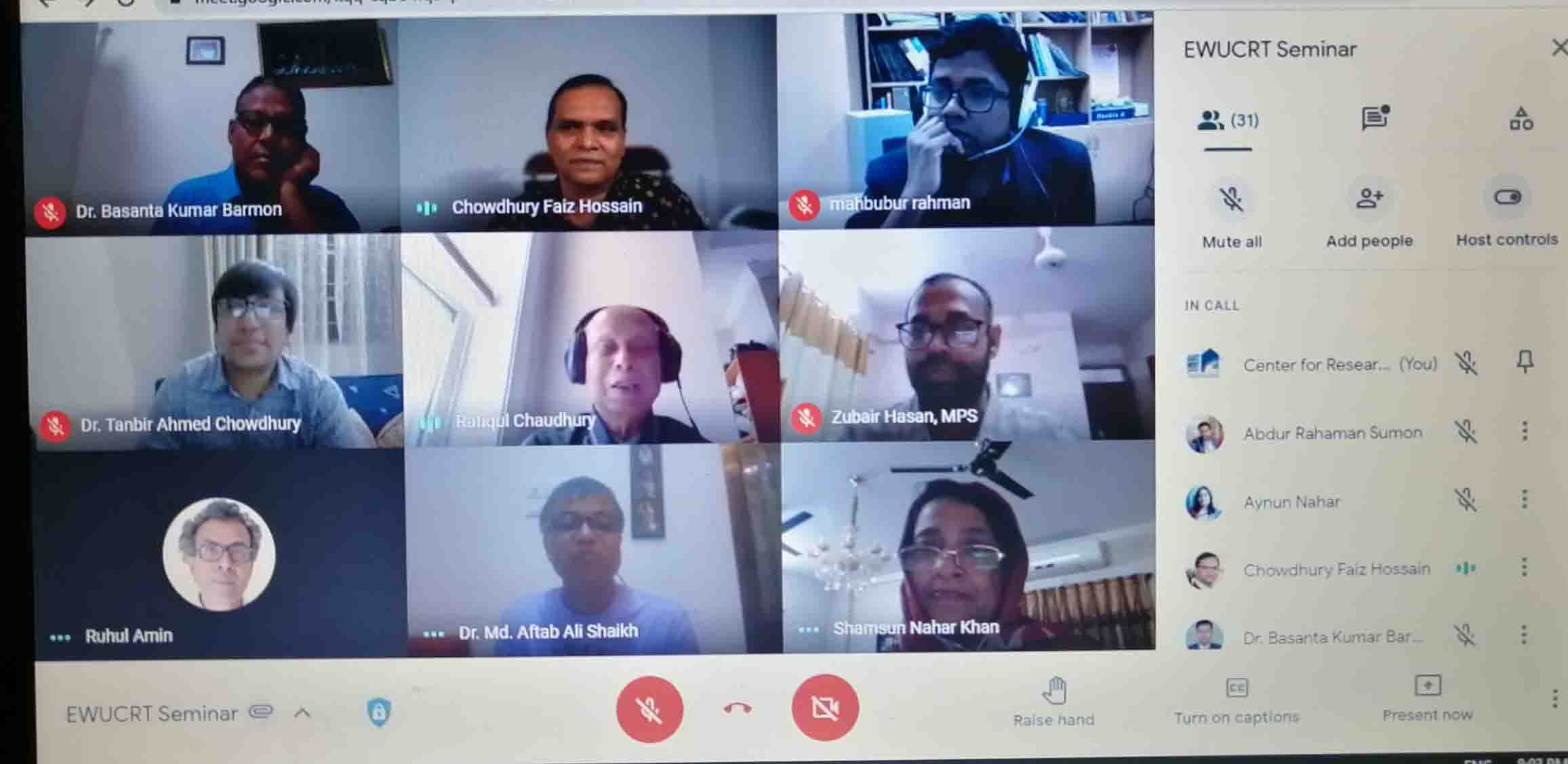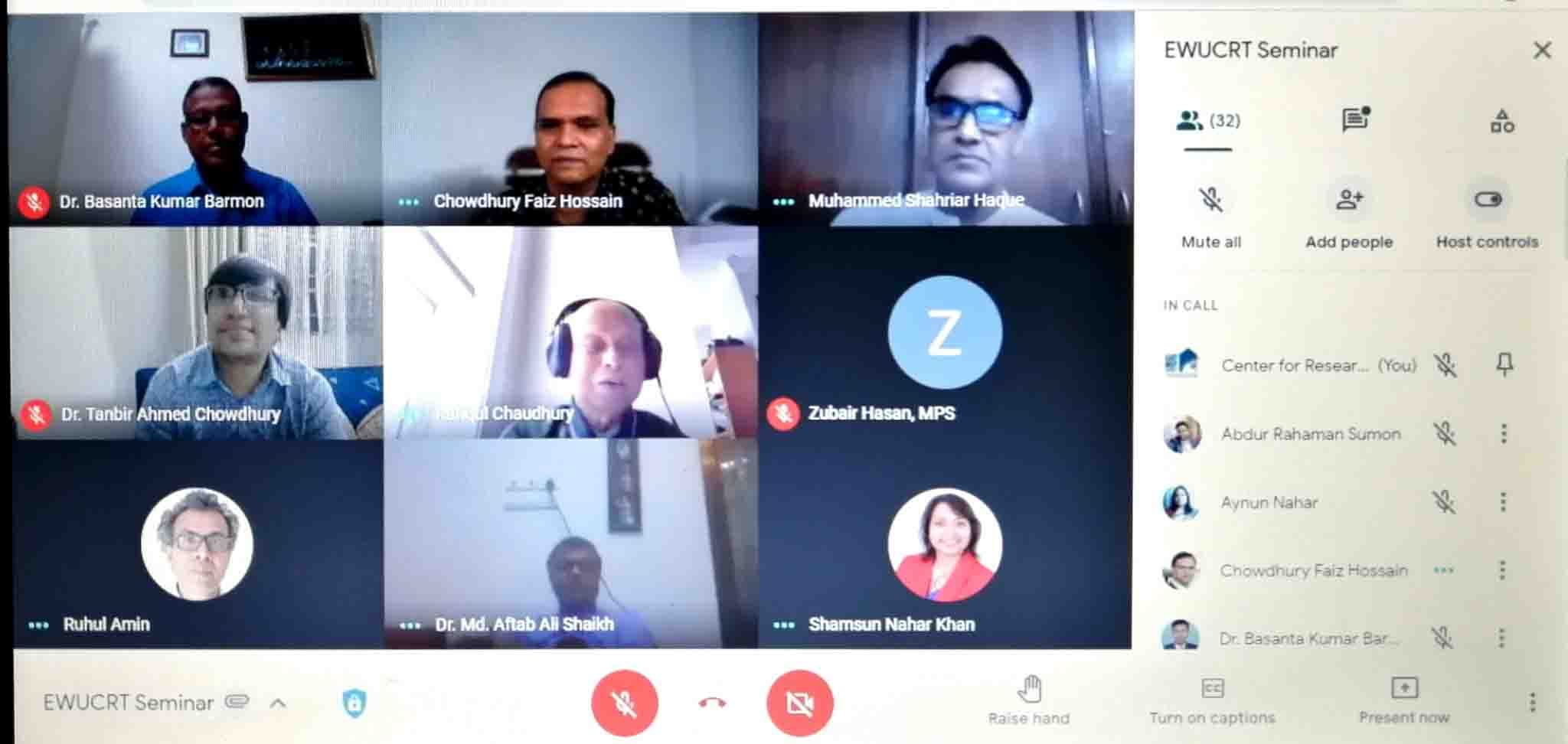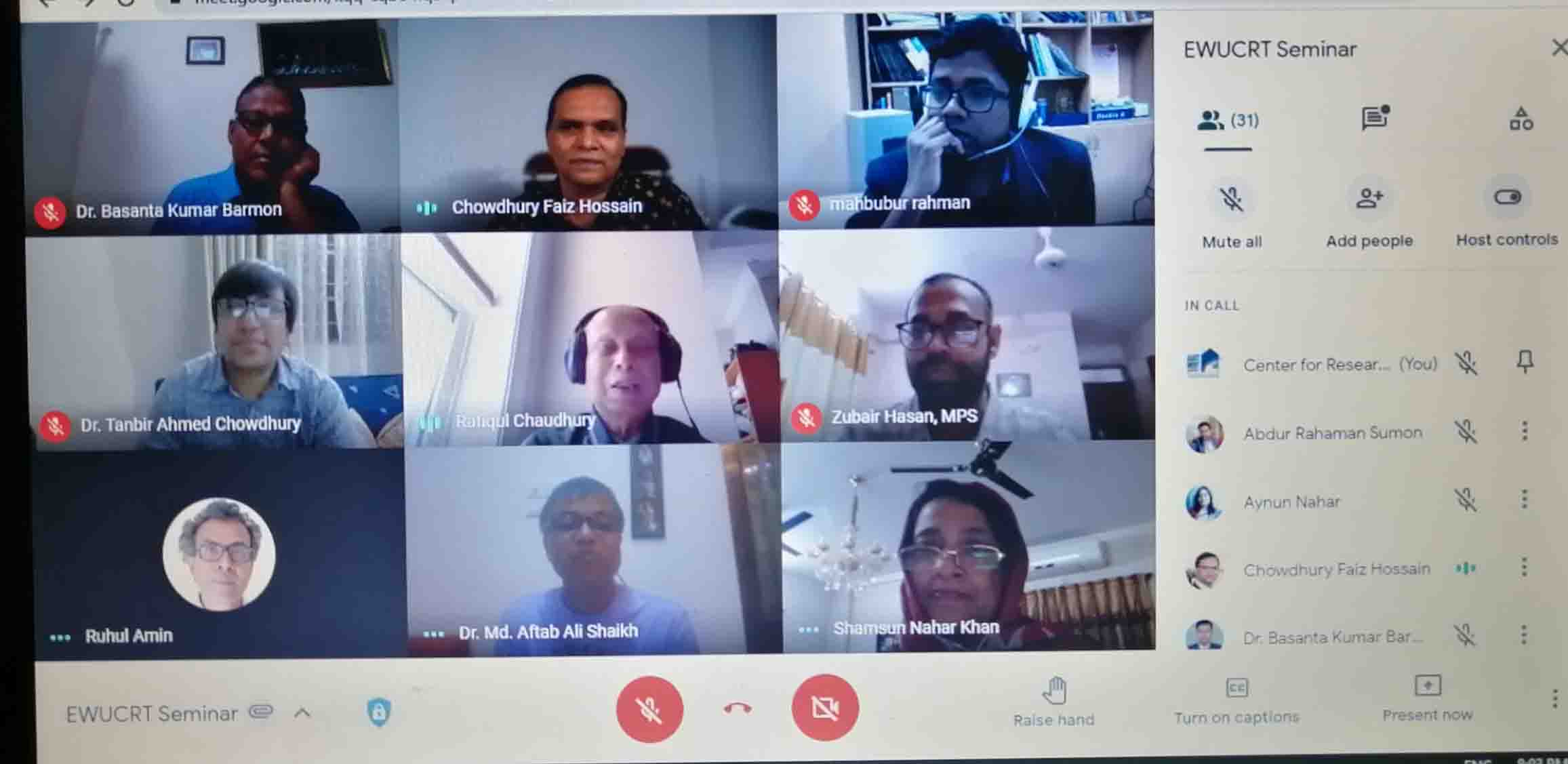 East West University Center for Research and Training (EWUCRT) organized an online research seminar titled "Carbon Based Materials Derived from Metal-Organic Frameworks (MOFs) and Their Application in Electrochemical Supercapacitors" held on Thursday 27 May 2021 at 08.00 pm on the google meet app. The presenters of the seminar Dr. Md. Nazmul Abedin Khan, Assistant Professor, Dr. Zubair Hasan, Assistant Professor, Department of Mathematics and Physical Sciences, East West University, Bangladesh and Dr. Mohammad Mahbubur Rahman, Assistant Professor, Department of Energy and Materials, Konkuk University Glocal Campus/College of Natural Science, Republic of Korea.
The seminar was conducted by Dr. Rafiqul Huda Chaudhury, Member, Board of Trustees, EWU and Chairperson, EWUCRT. The key discussant of the seminar was Dr. Aftab Ali Sheikh, Professor, Department of Chemistry, University of Dhaka. A lively question and answering session also held on the occasion.
The seminar was attended by Professor Dr. Mohammed Farashuddin, Chief Adviser, EWU, Dr. Muhammad Ziaulhaq Mamun, Pro-Vice Chancellor, EWU, Professor Dr. Muhammed Shahriar Haque, Executive Director, EWUCRT, among others. Distinguish faculty members and students from various departments of the university also attended the seminar.