EWU-CRT Organized a Research Seminar
---
Aug 25, 2022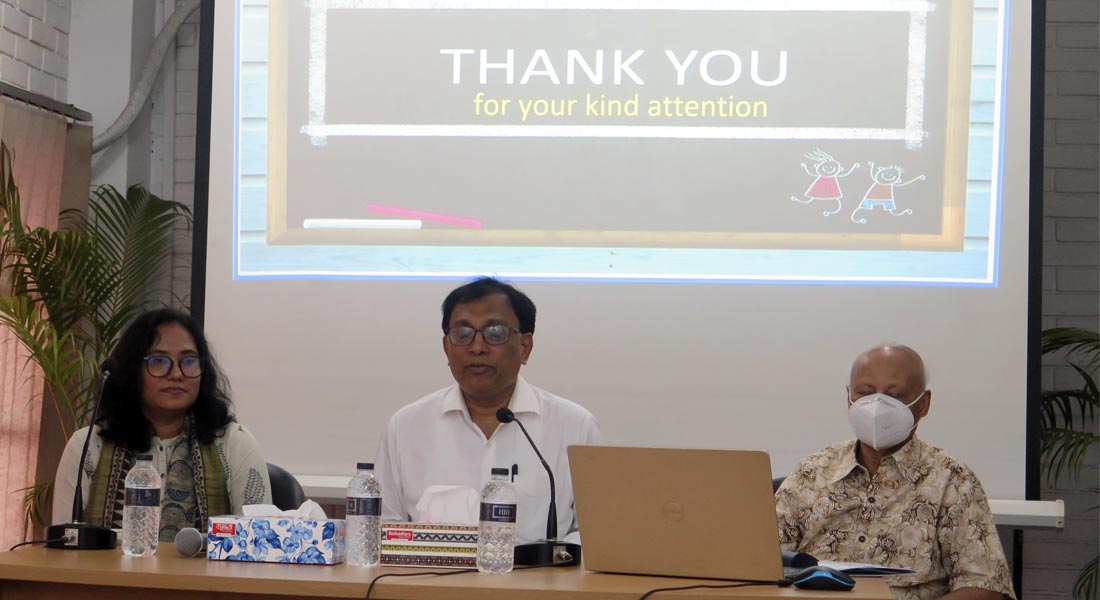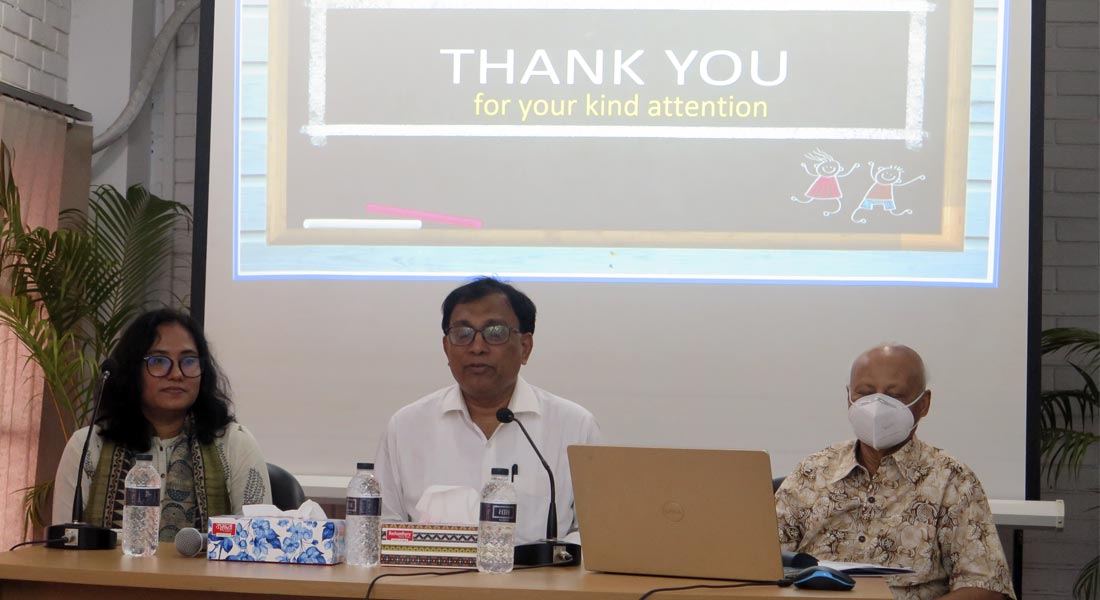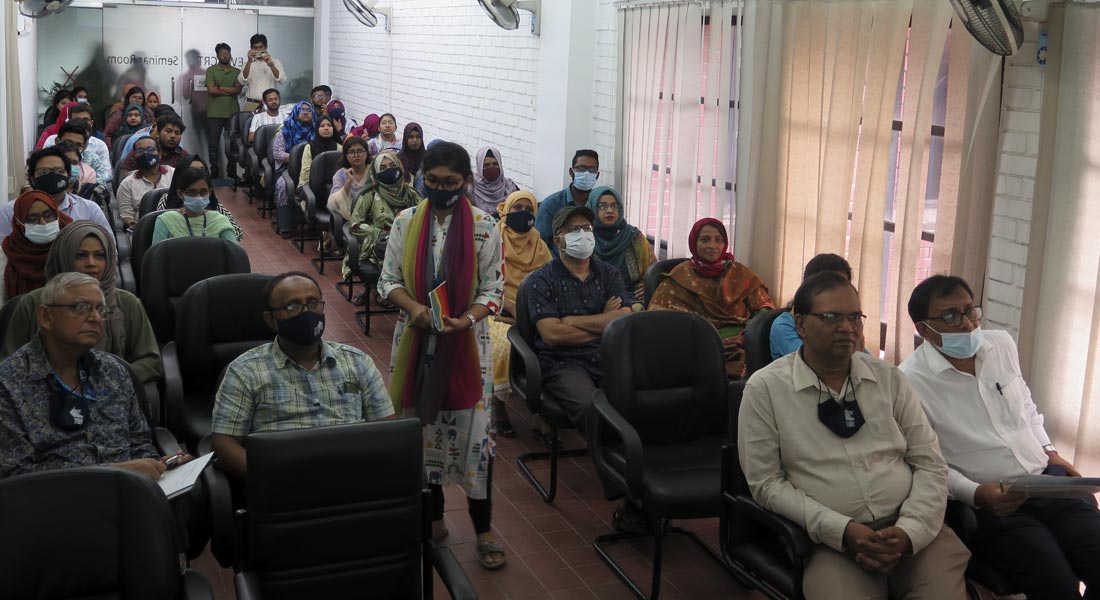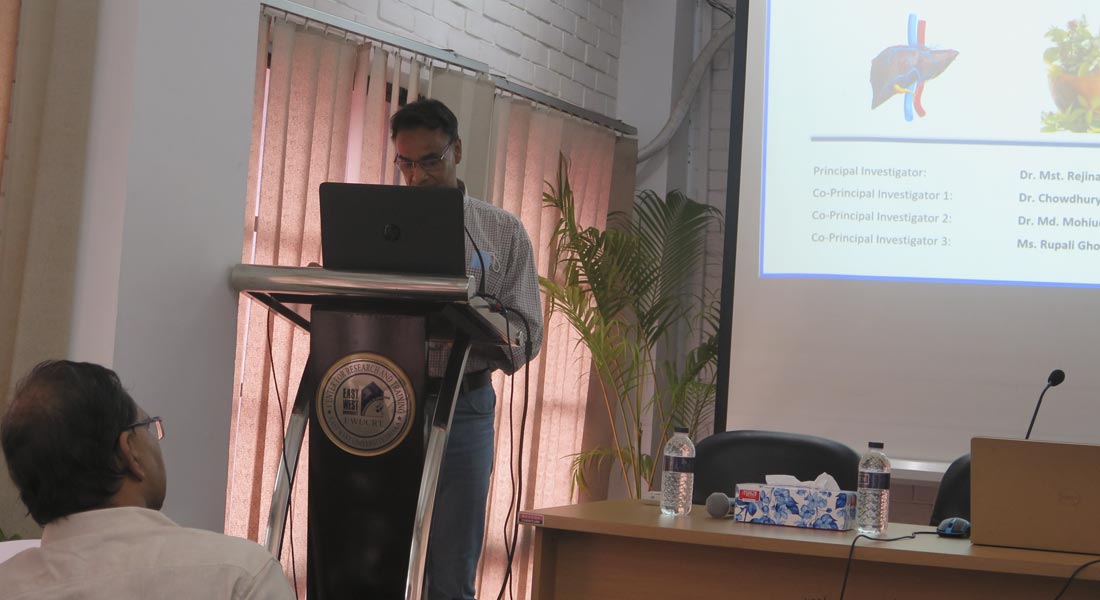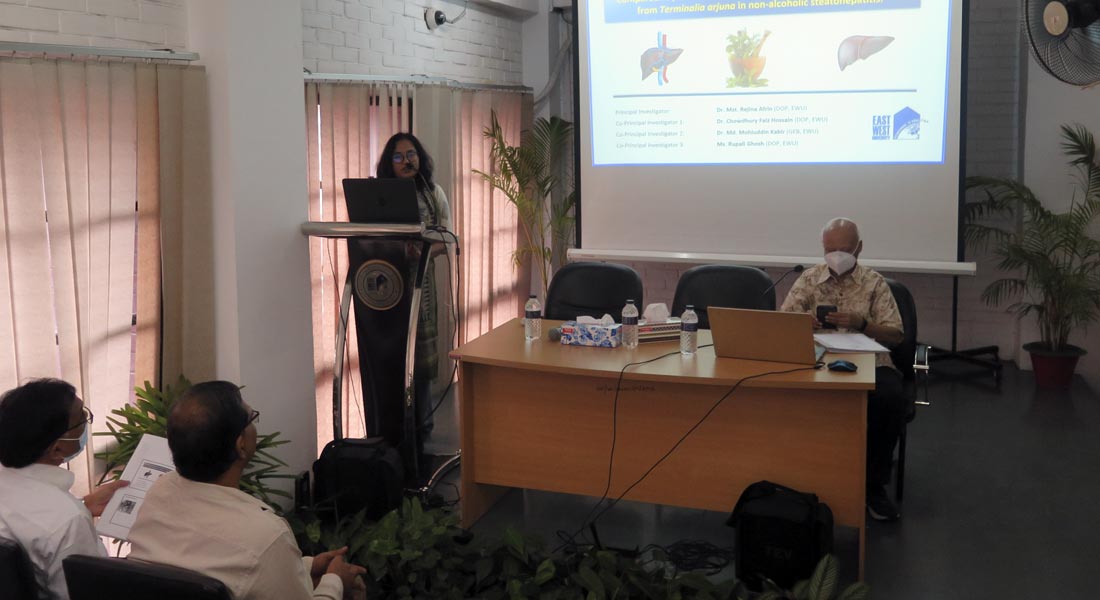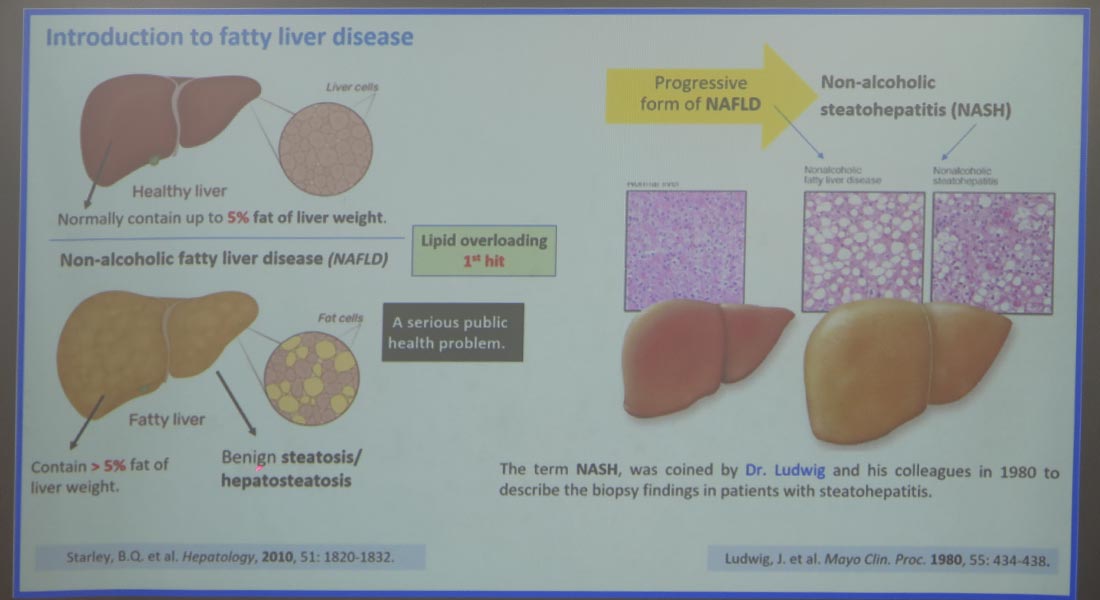 East West University Center for Research and Training (EWUCRT) organized a research seminar titled "Comparative pharmacological study of the oleanane triterpenoids from Terminalia arjuna in non-alcoholic steatohepatitis" held on Thursday 25 August 2022 at the seminar room of EWUCRT. The presenters of the seminar were Dr. Mst. Rejina Afrin, Assistant Professor, Department of Pharmacy, along with Dr. Chowdhury Faiz Hossain, Professor, Department of Pharmacy, Dr. Md. Mohiuddin Kabir, Associate Professor, Department of Genetic Engineering and Biotechnology, and Ms. Rupali Ghosh, Lecturer, Department of Pharmacy, East West University. (EWU).
The seminar was conducted by Dr. Rafiqul Huda Chaudhury, Member, Board of Trustees, EWU and Chairperson, EWUCRT. The main discussant of the seminar was Professor Shitesh Chandra Bachar, PhD Dean, Faculty of Pharmacy, University of Dhaka. Professor Dr. Muhammed Shahriar Haque, Executive Director, EWUCRT delivered his introductory speech at the seminar. A question and answering session was also held on the occasion.
Among others, Professor Dr. Muhammad Ziaulhaq Mamun, Pro-Vice Chancellor of EWU, Air Cdre (retd) Ishfaq Ilahi Choudhury, Treasurer of EWU, distinguished faculty members, officials of EWUCRT and students from various departments of EWU also attended the seminar.