EWU OBSERVES NATIONAL MOURNING DAY
---
Aug 15, 2023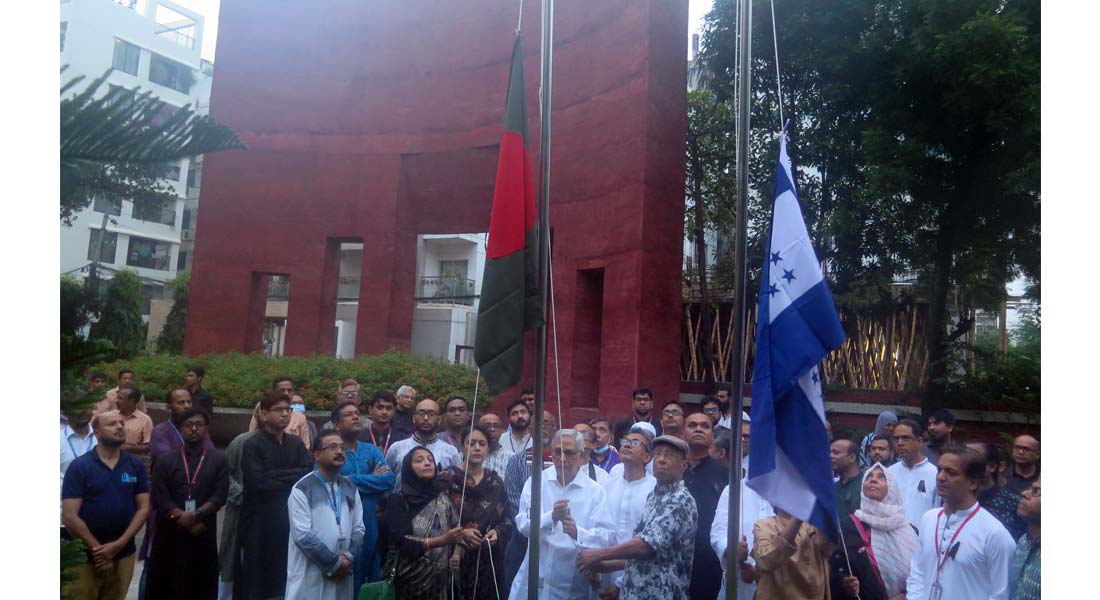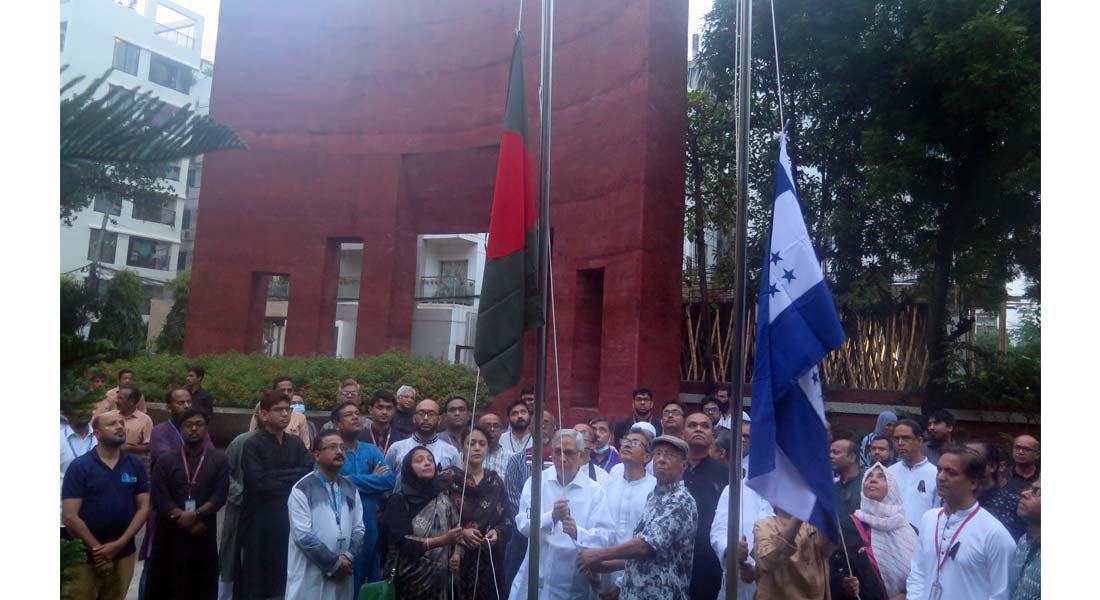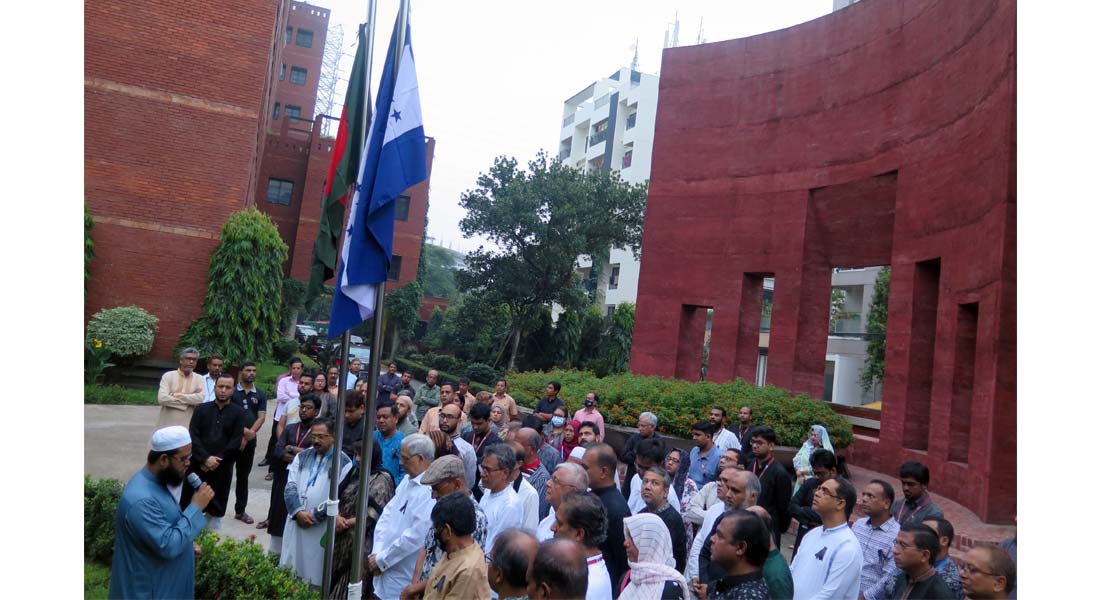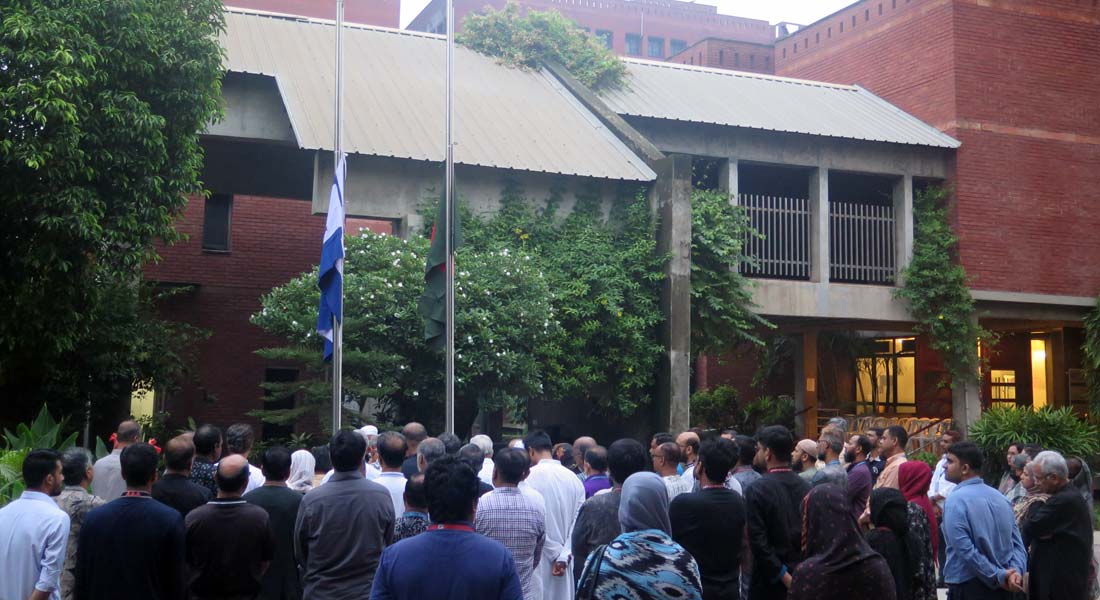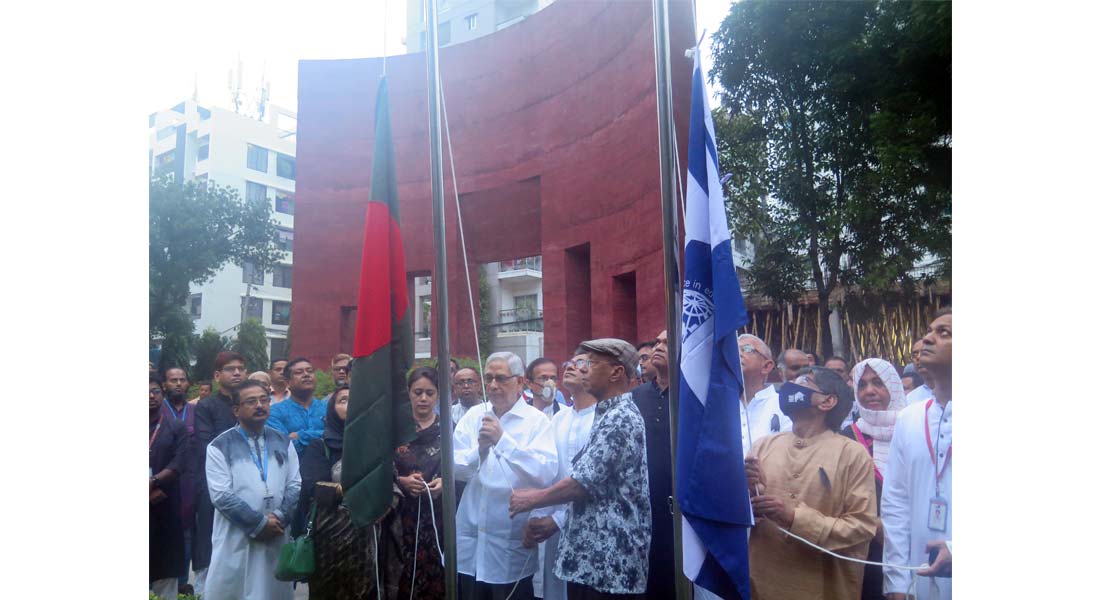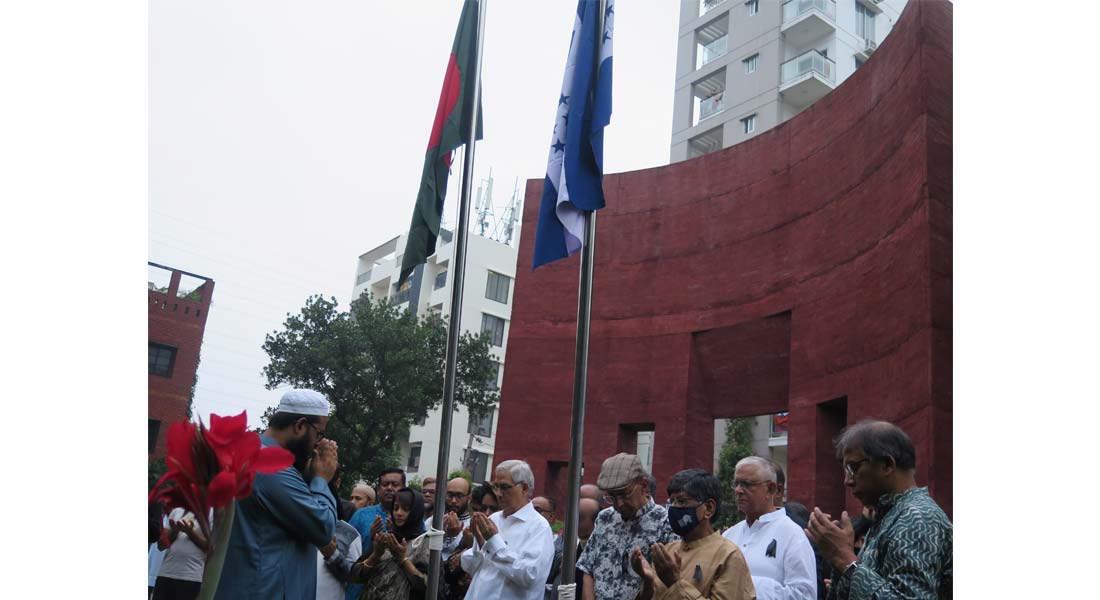 East West University (EWU) observed the National Mourning Day and paid homage to the Father of the Nation, Bangabandhu Sheikh Mujibur Rahman with due solemnity and honor marking his 48th Shahadat anniversary on 15 August 2023 at the university campus, Aftabnagar, Dhaka.
The national flag was hoisted at half-mast as a mark of reverence at 5:34 am. The program is followed by a "Munajat". The prayer was offered for the eternal peace of Bangabandhu and his family members who embraced Shahadat on 15 August 1975.
Professor Dr. Mohammed Farashuddin, Chief Adviser of EWU and former Personal Secretary of Bangabandhu, Professor Dr. M. M. Shahidul Hassan, Vice Chancellor, Professor Dr. M. Ziaulhaq Mamun, Pro Vice Chancellor, Air Cdre (retd.) Ishfaq Ilahi Choudhury, Treasurer, Deans, and Chairpersons of the different departments, Registrar, Proctor, faculty members, Officers and staff of the university were present on this occasion.