EWU Welcome Freshers in Fall Semester 2023
---
Sep 27, 2023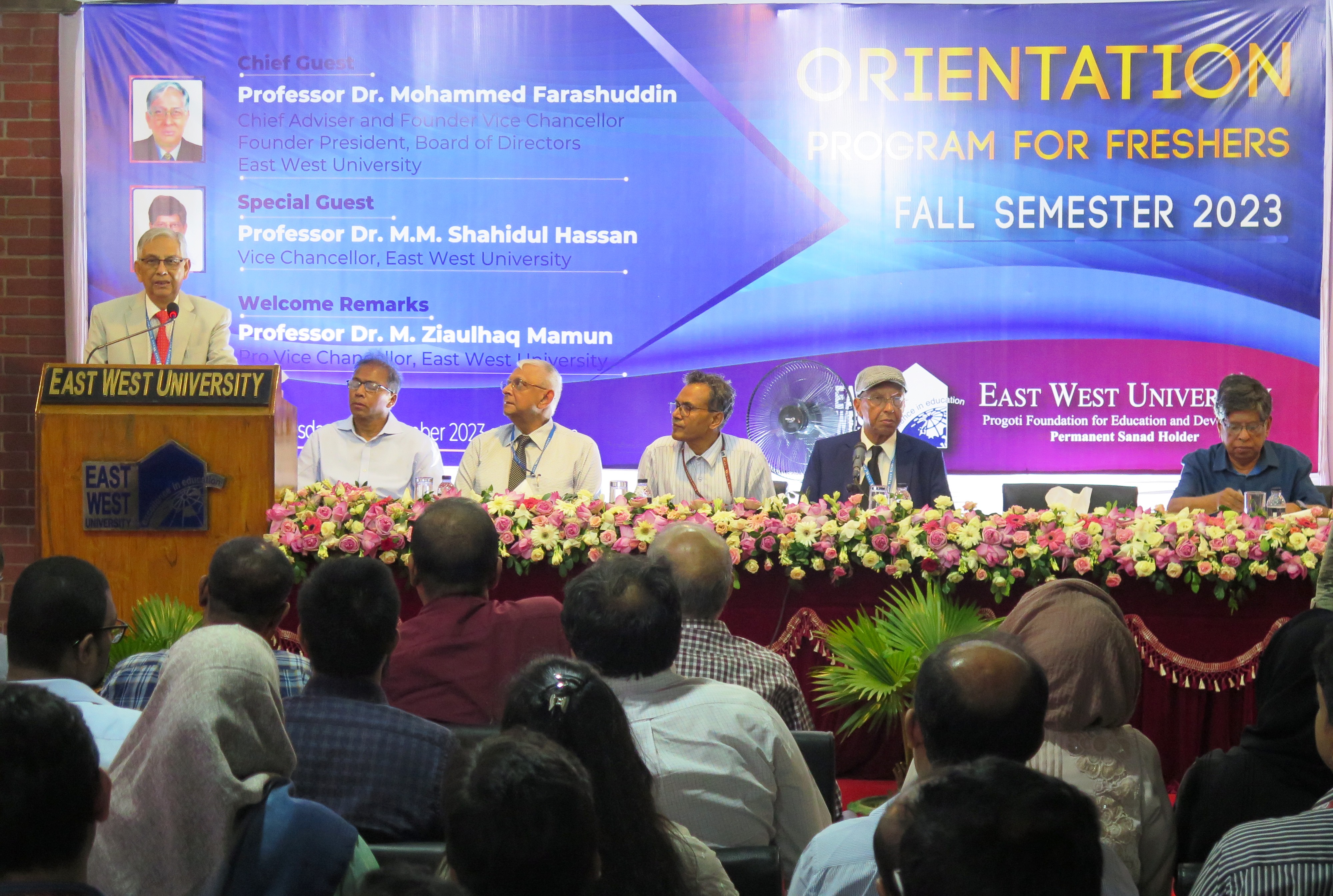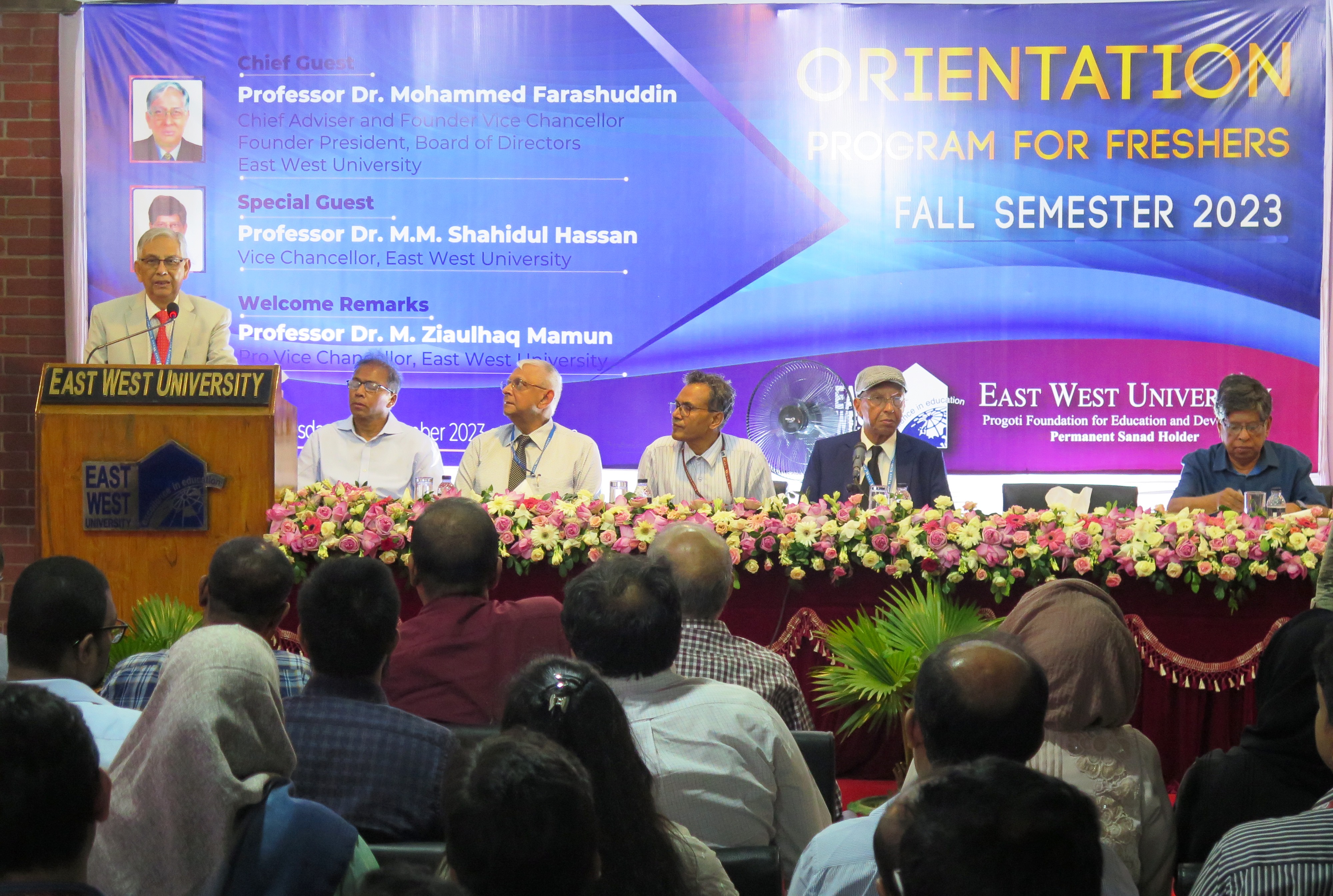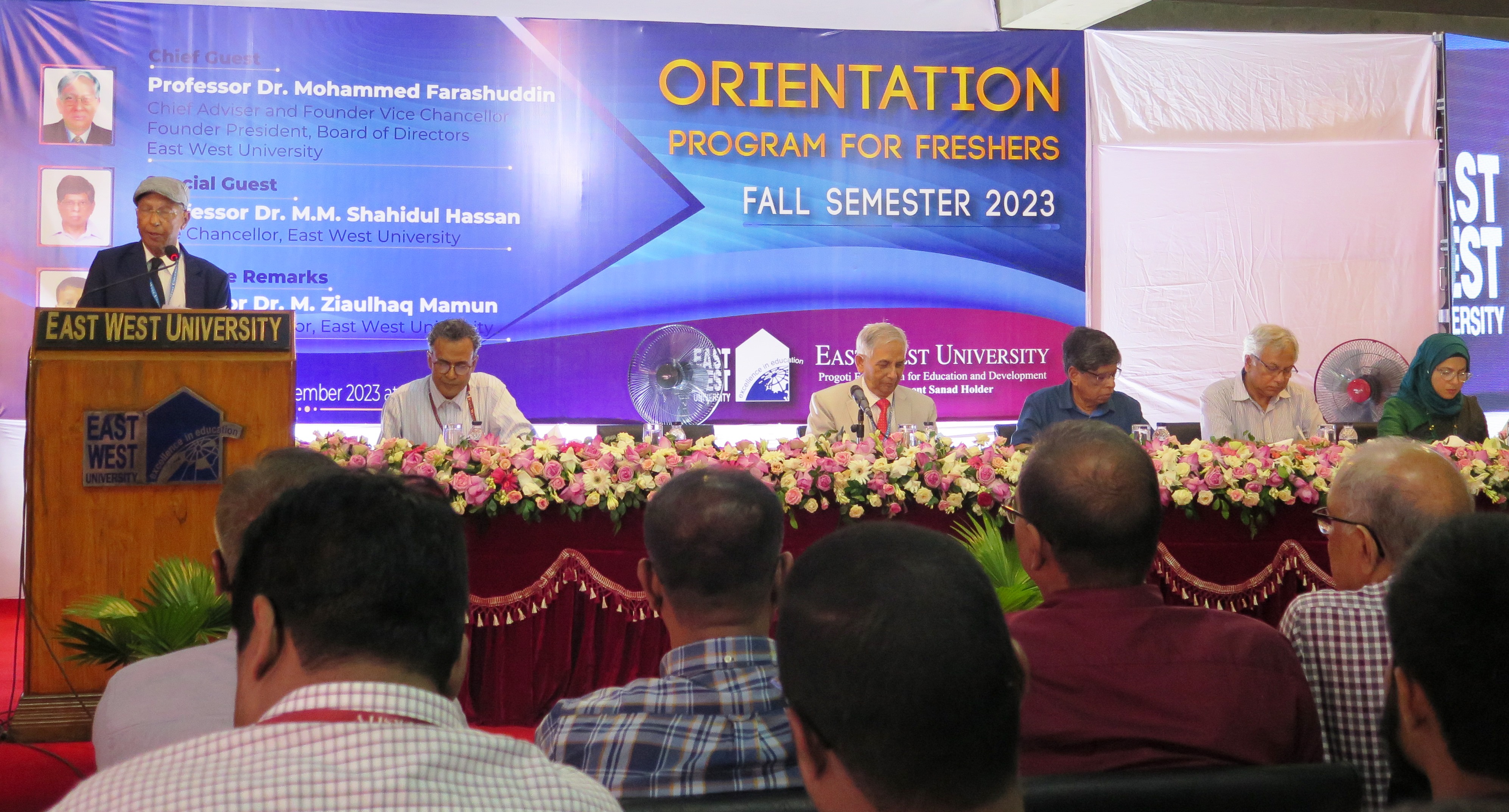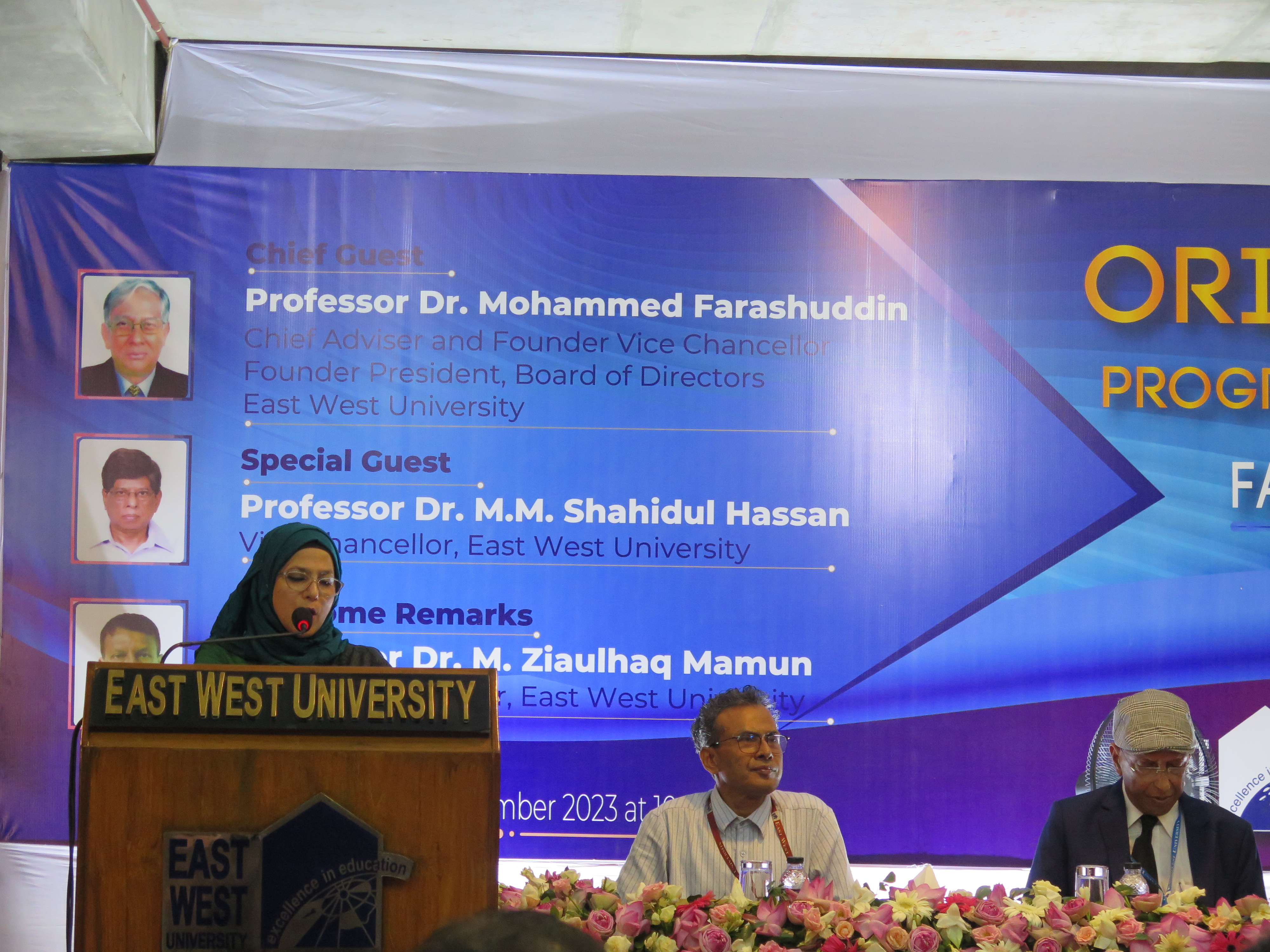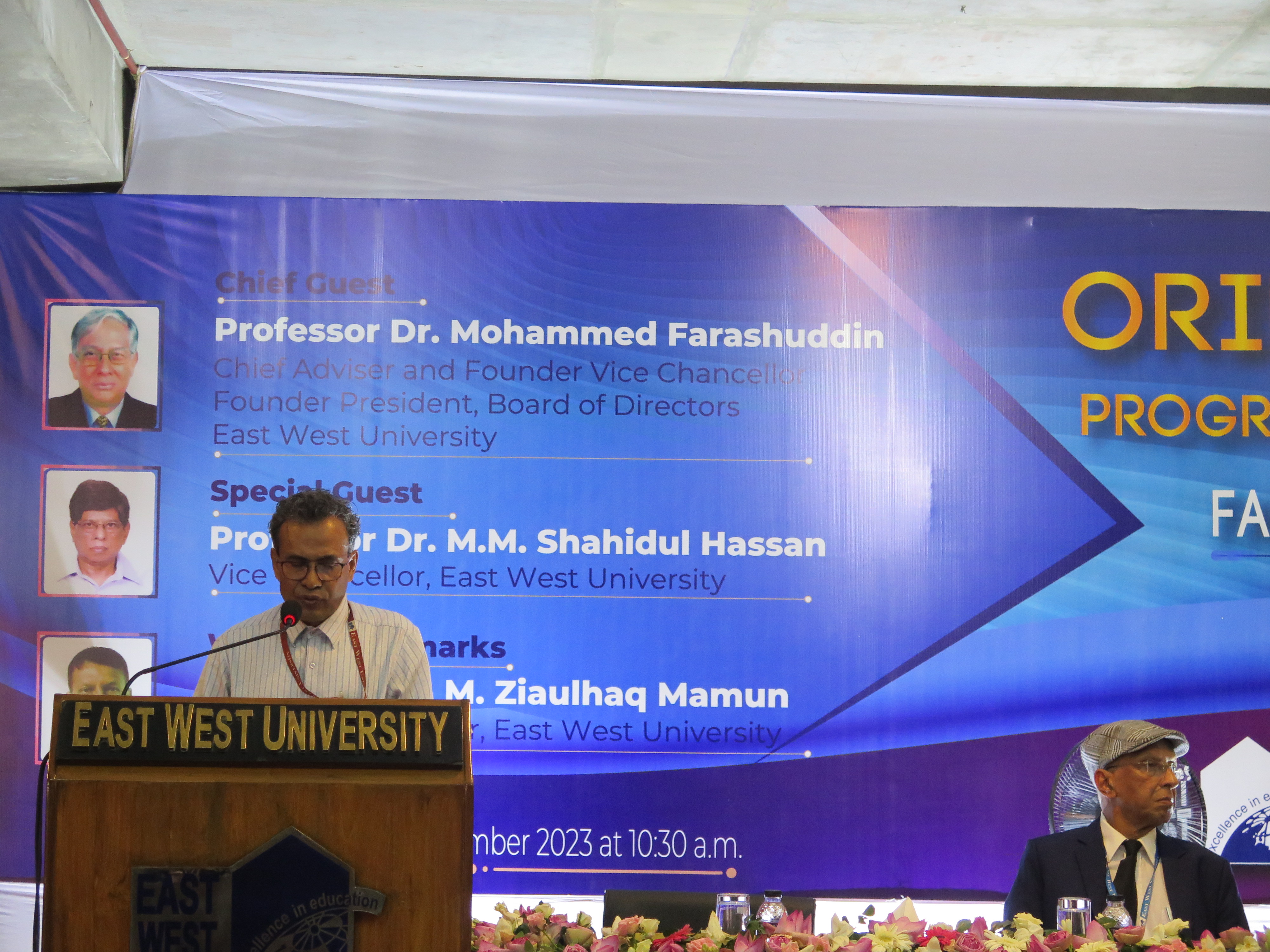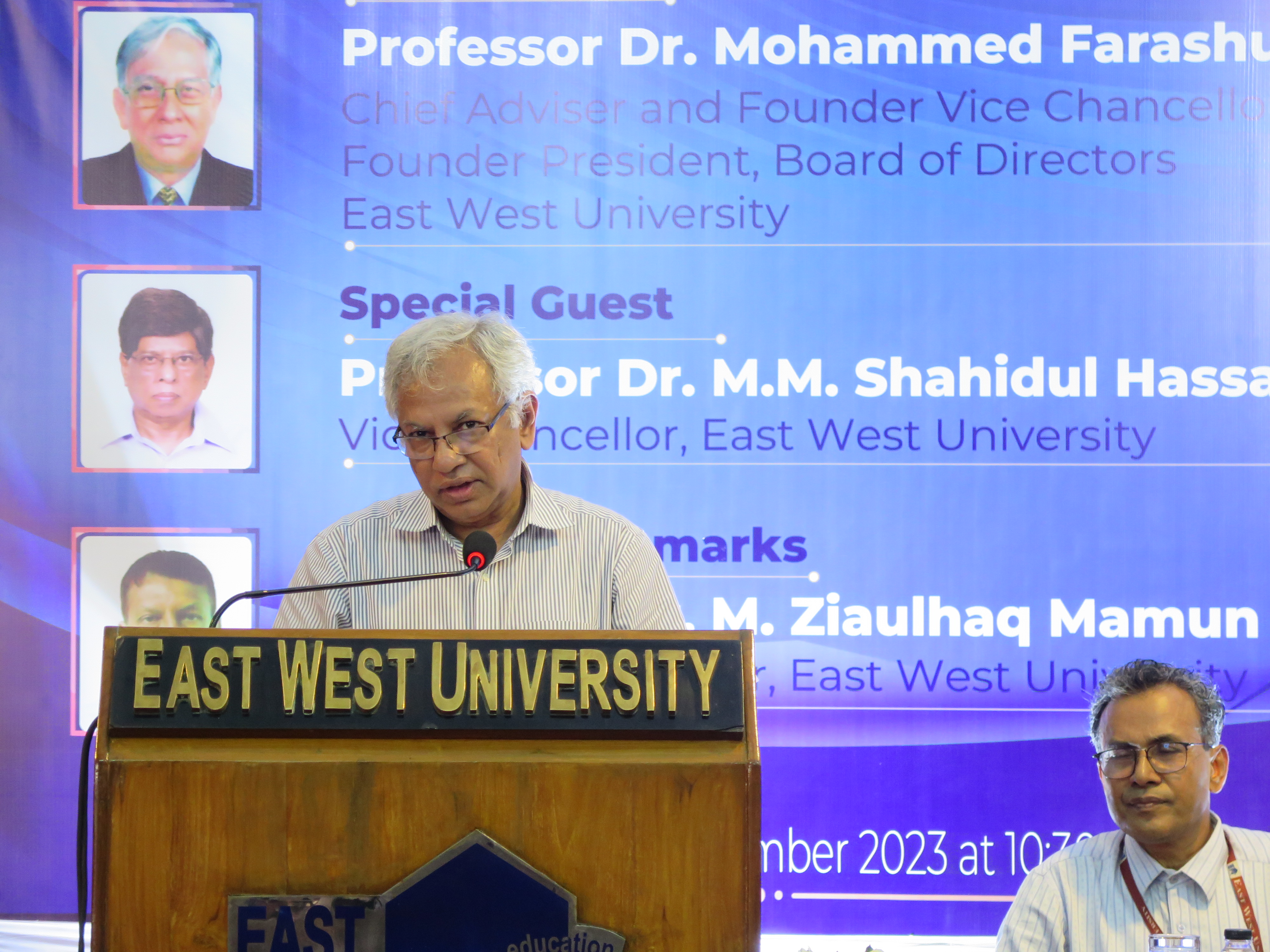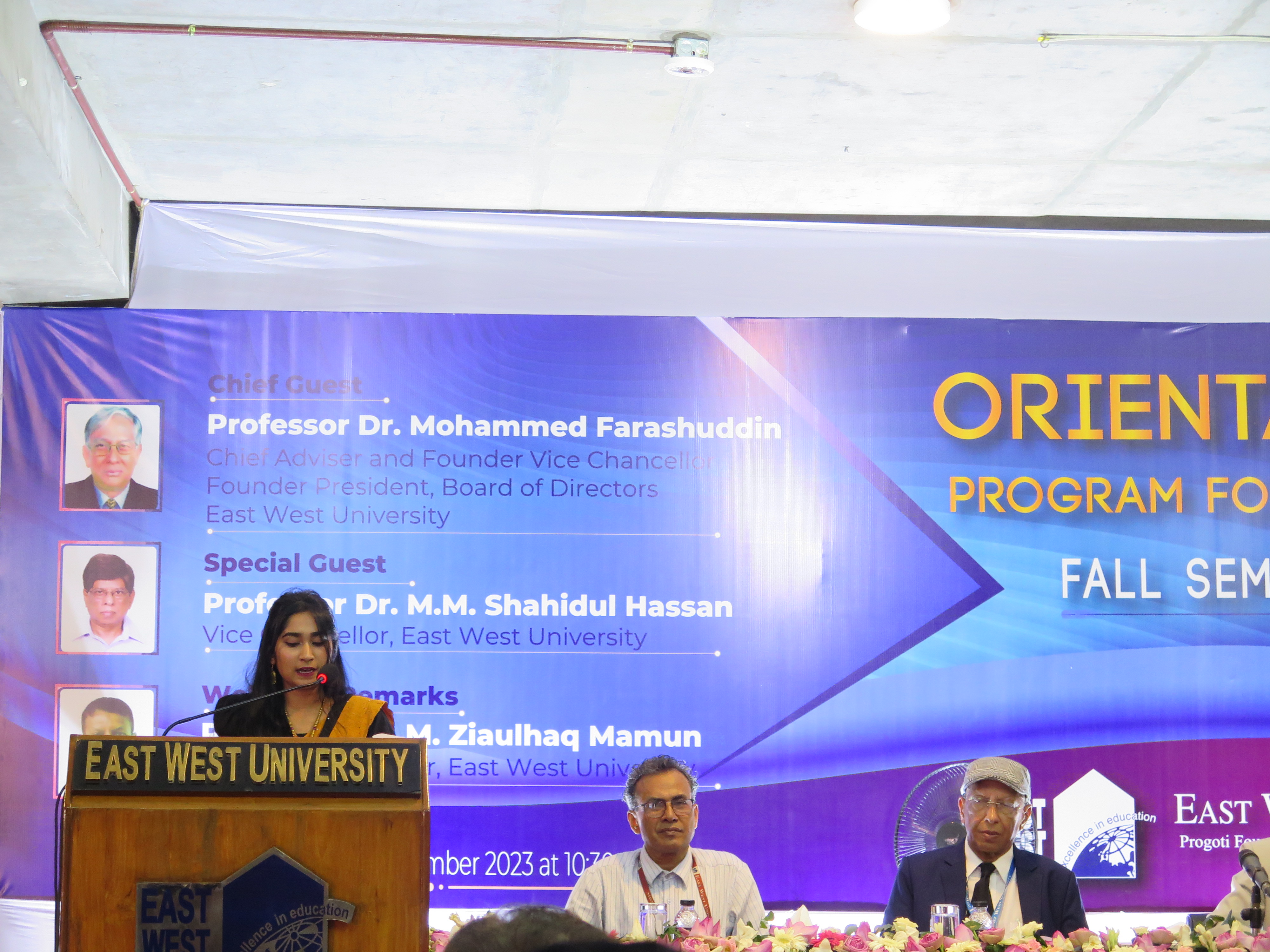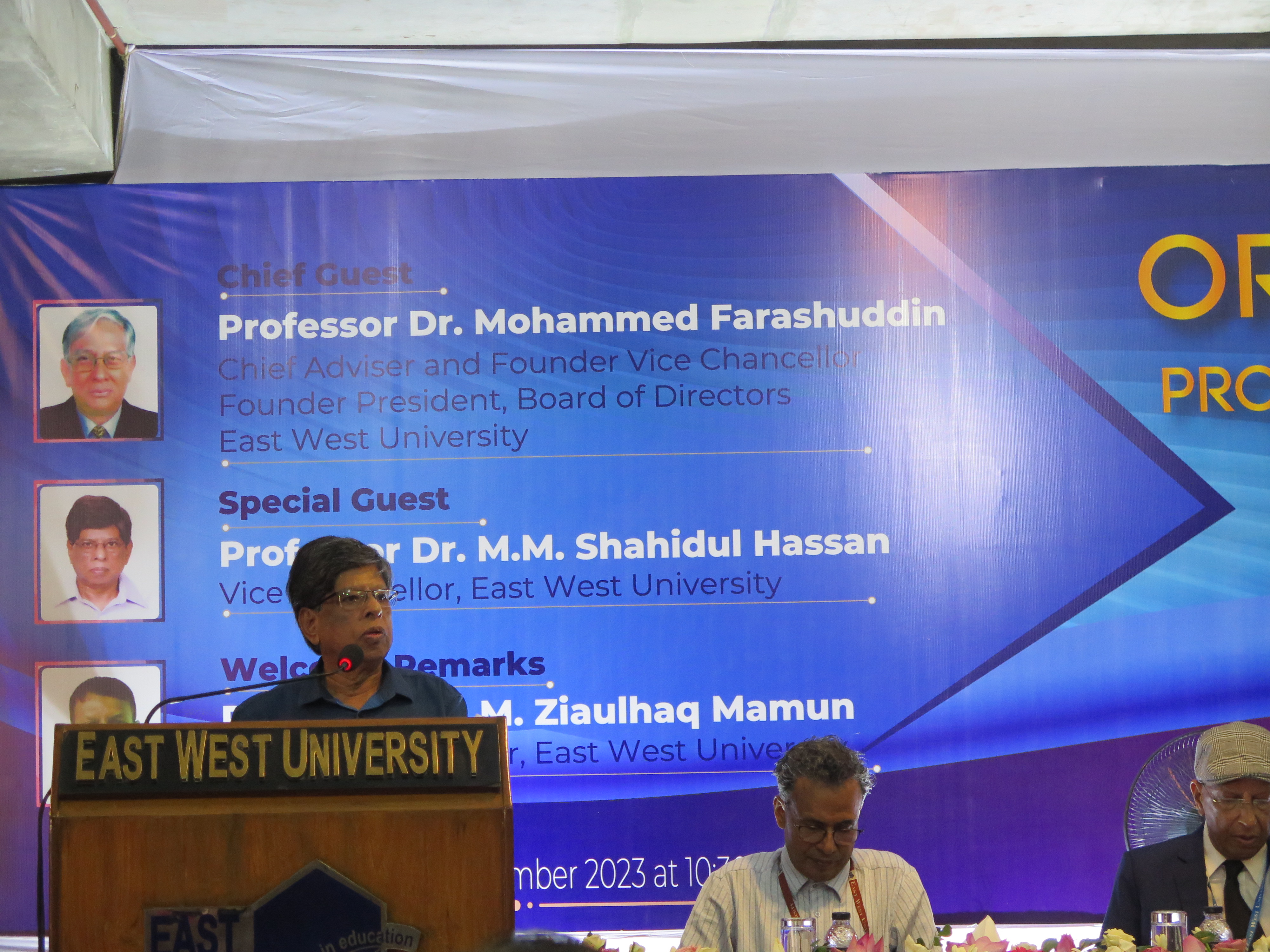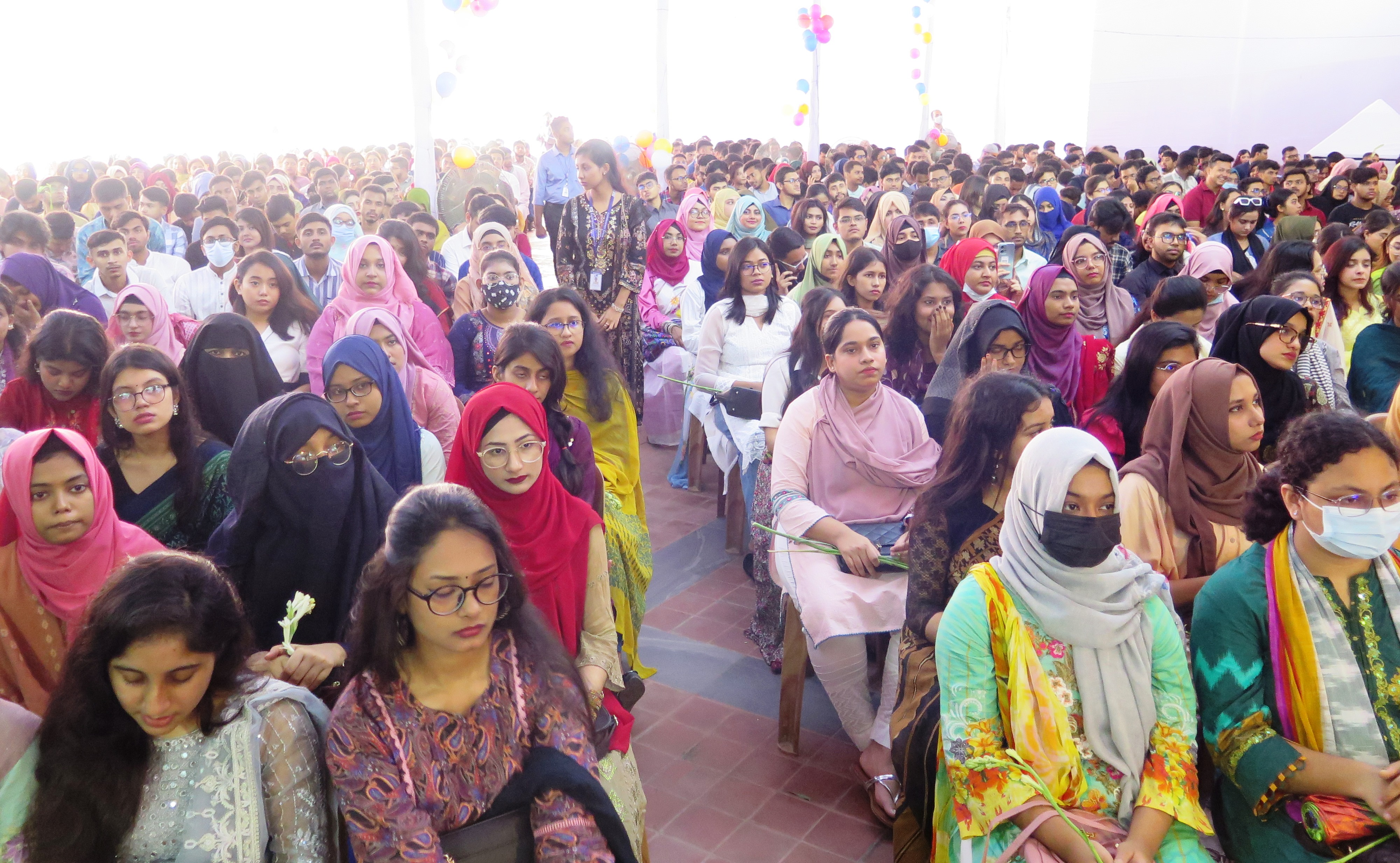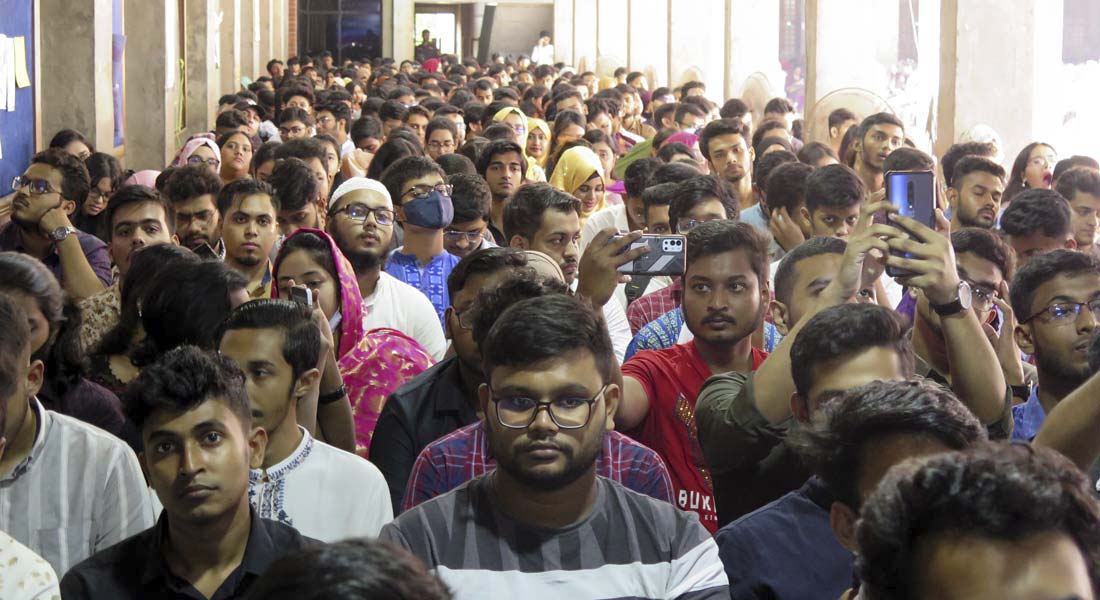 The orientation program for the newly admitted students for Fall Semester 2023 of East West University (EWU) was held in the EWU campus, Aftabnagar, Dhaka on 27 September 2023. Almost 2200 students were admitted to undergraduate programs in the 11 different departments in this semester. And the majority of them are female. The objective of the orientation program was to welcome the new students and introduce them to university facilities, faculty members, the academic systems and the rules and regulations of the institution.
The program was attended by Prof. Dr. Mohammed Farashuddin, Chief Adviser and Founder Vice Chancellor of EWU as Chief Guest. Prof. Dr. M.M. Shahidul Hassan, Vice Chancellor of EWU as Special Guest. Prof. Dr. M. Ziaulhaq Mamun, Pro Vice-Chancellor, Prof. Dr. M. Ruhul Amin, Dean, Faculty of Sciences and Engineering, Professor Dr. A. K. Enamul Haque, Dean, Faculty of Business and Economics and Dr. Farzana Akhter, Dean, Faculty of Liberal Arts and Social Sciences of the University also spoke on the occasion.
Speakers welcomed the freshers to the EWU campus and encouraged them to try to be future leaders and worthy citizens of the country. They also urged the newly admitted students to make the best use of university resources like clubs, libraries, research laboratories etc. The Treasurer, Registrar, Faculty Members, Officials and a large number of students were present at the program.