The Independence Ride 2023
---
Mar 22, 2023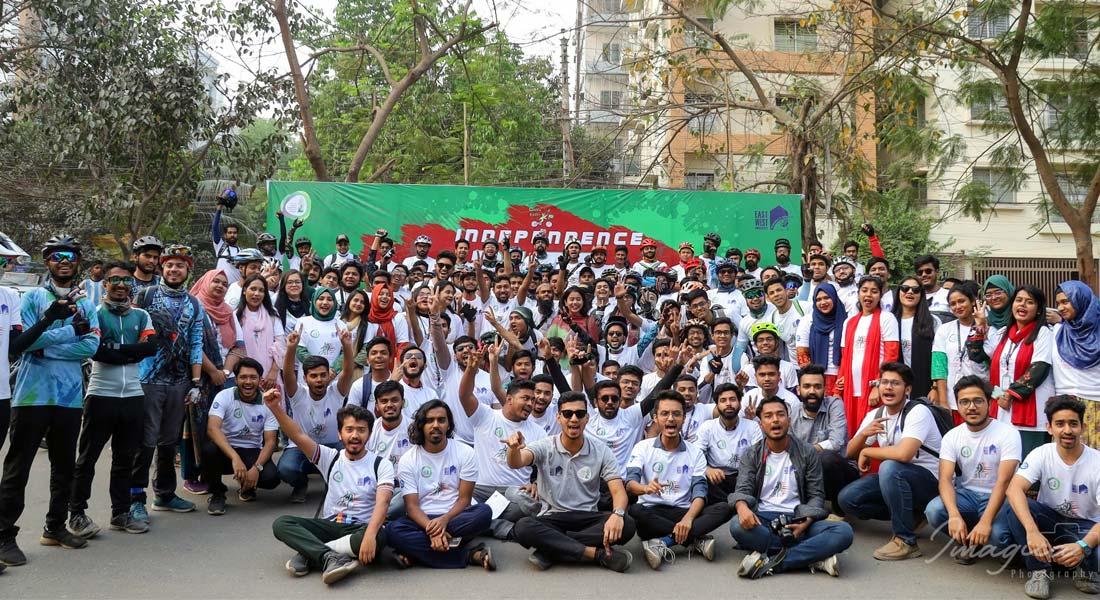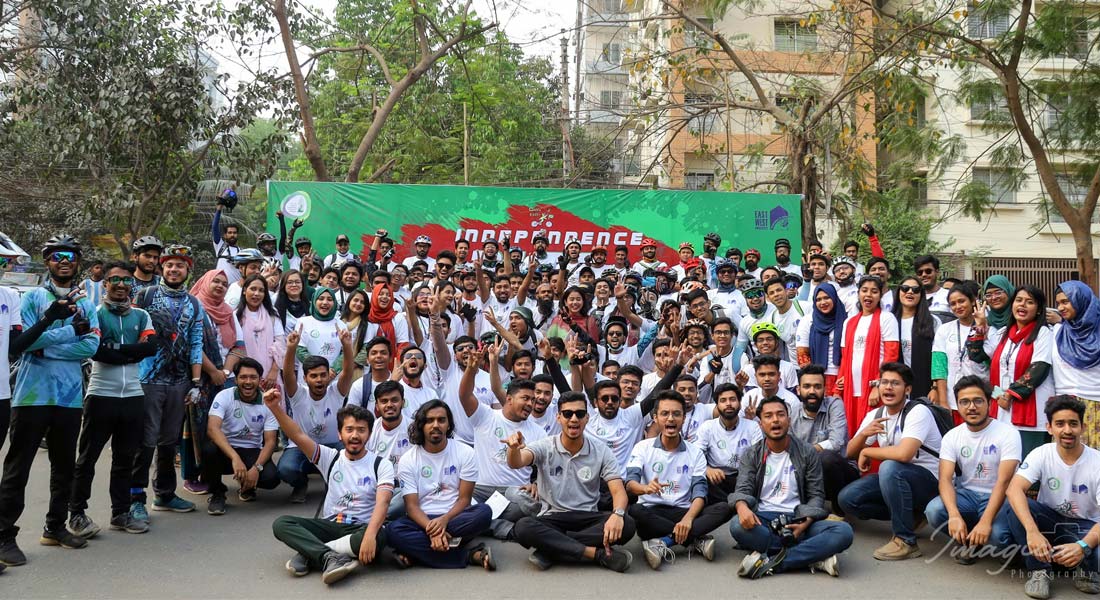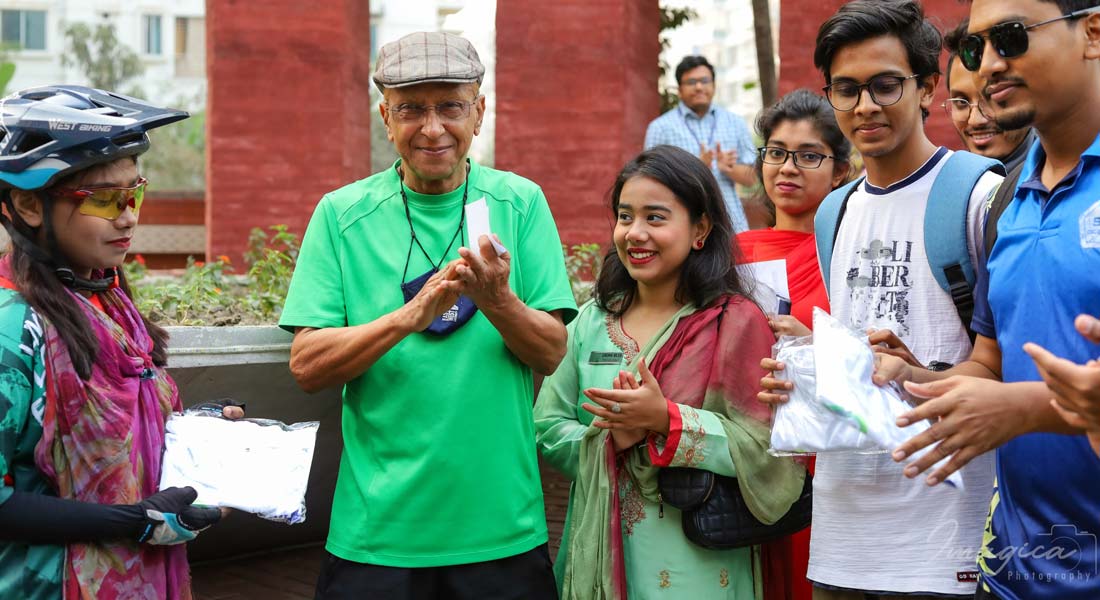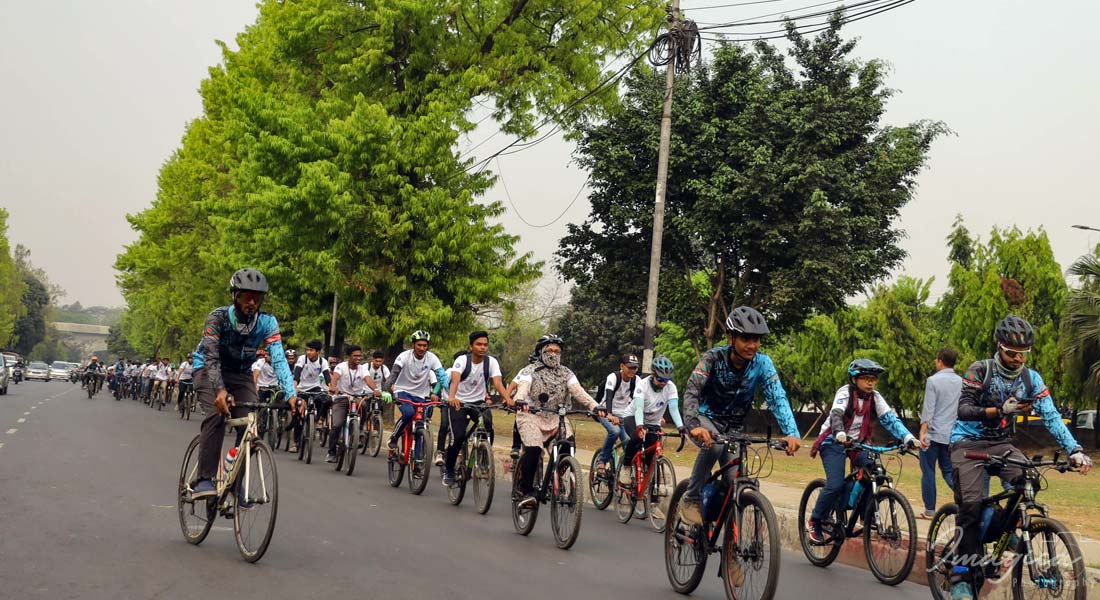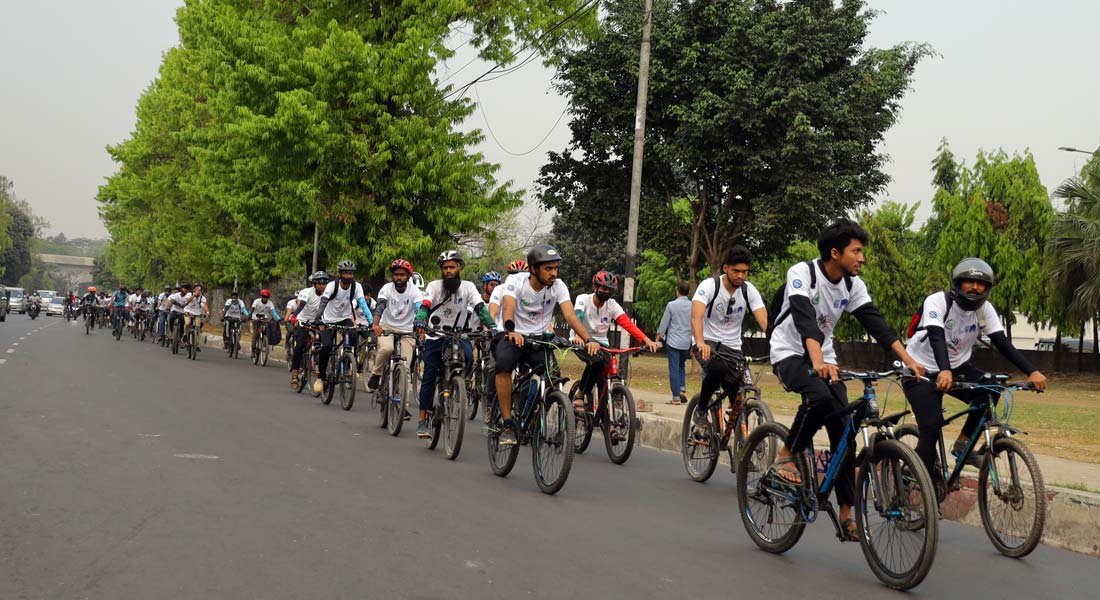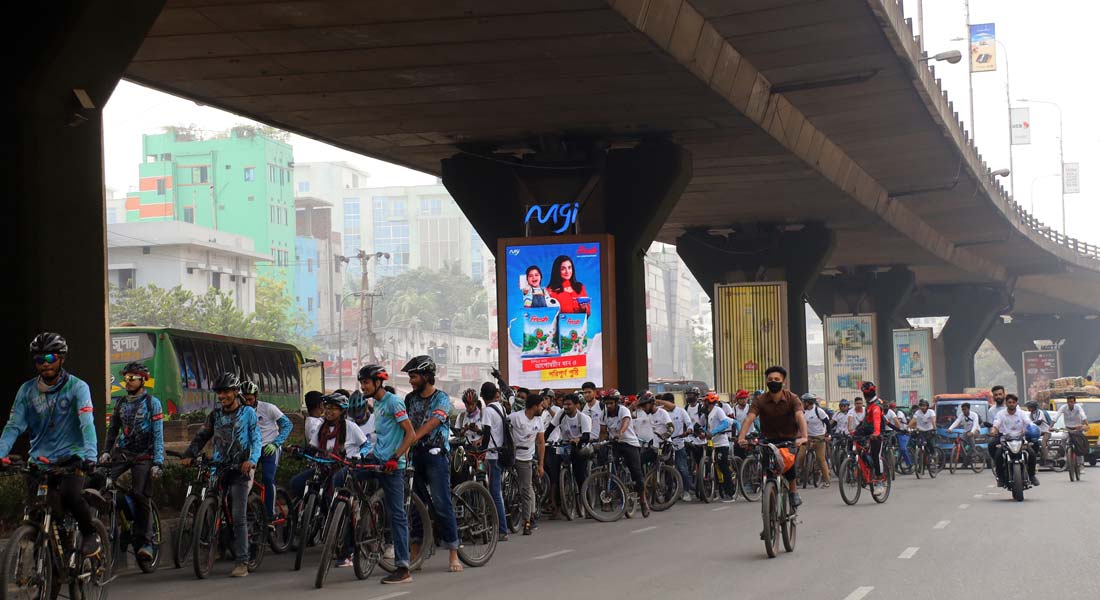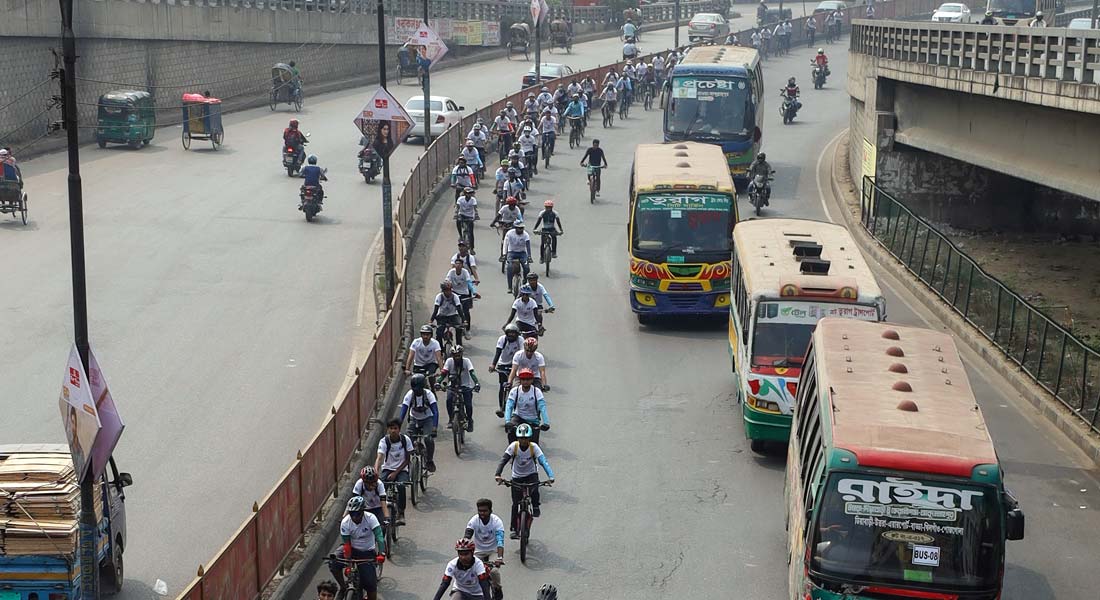 The Independence Ride Program was held on March 18th from 7 AM to 11 AM. The program was organized in collaboration with East West University and the South Dhaka Cyclist (SDC). The program aimed to celebrate the Independence Day of Bangladesh and promote cycling as a healthy and environment-friendly mode of transportation.
The Pro Vice-Chancellor of East West University, Dr. Muhammad Ziaulhaq Mamun inaugurated the program. A total of 300+ riders participated in the program, with 150 riders from East West University and 150 riders from SDC. The route covered a total area of 22 KM, starting from East West University's Aftabnagar campus, passing through Rampura, Hatirjheel-Kawran Bazar, Panthapath, Kalabagan 32, Dhanmondi 27, Manik Mia Avenue, Bijoy Shoroni, Mohakhali-Gulshan 1, Police Plaza, Hatirjheel, Badda Link Road, and finally returning to East West University's Aftabnagar campus.
The route was carefully designed to showcase some of the iconic landmarks and historical sites of the city, which made the ride even more enjoyable and meaningful for the participants. Throughout the program, the organizers ensured the safety and well-being of the riders, providing adequate support and assistance whenever required. Channel- 24 covered the entire program in there news coverage, nescafe provided unlimited coffee to the riders and Delta health care provided an ambulance and all the necessary medical support to avoid any sort of accident.