Scientific Seminar hosted by Department of Genetic Engineering and Biotechnology, EWU
---
Nov 13, 2022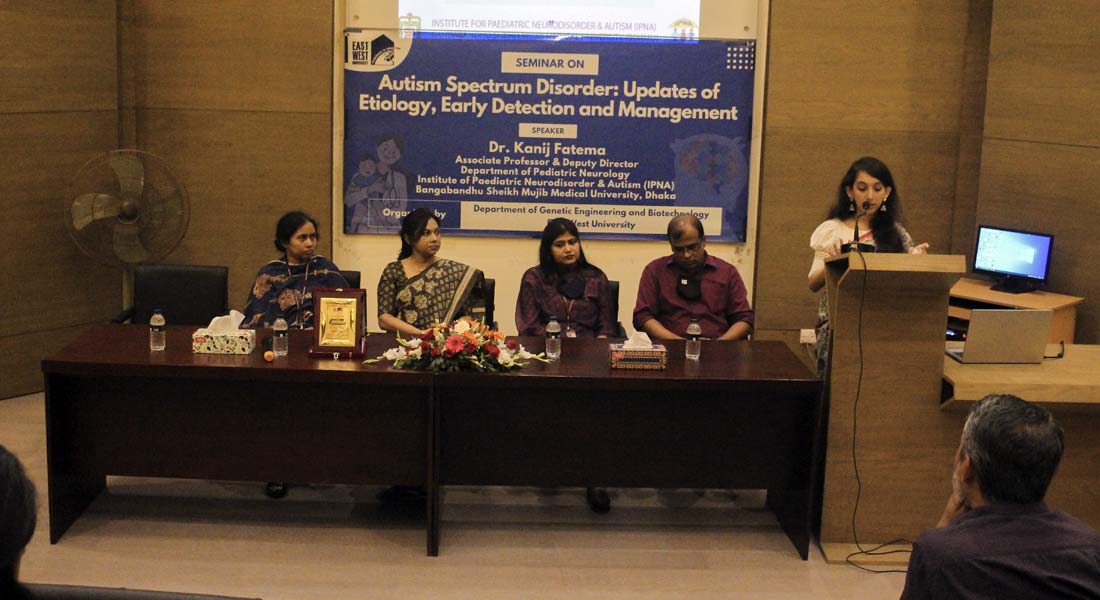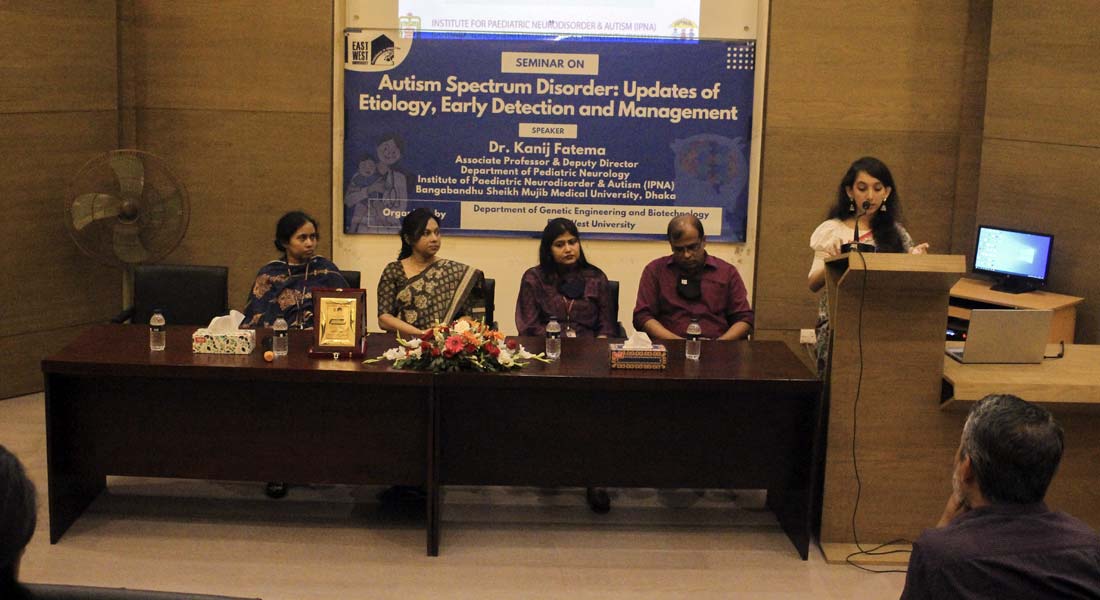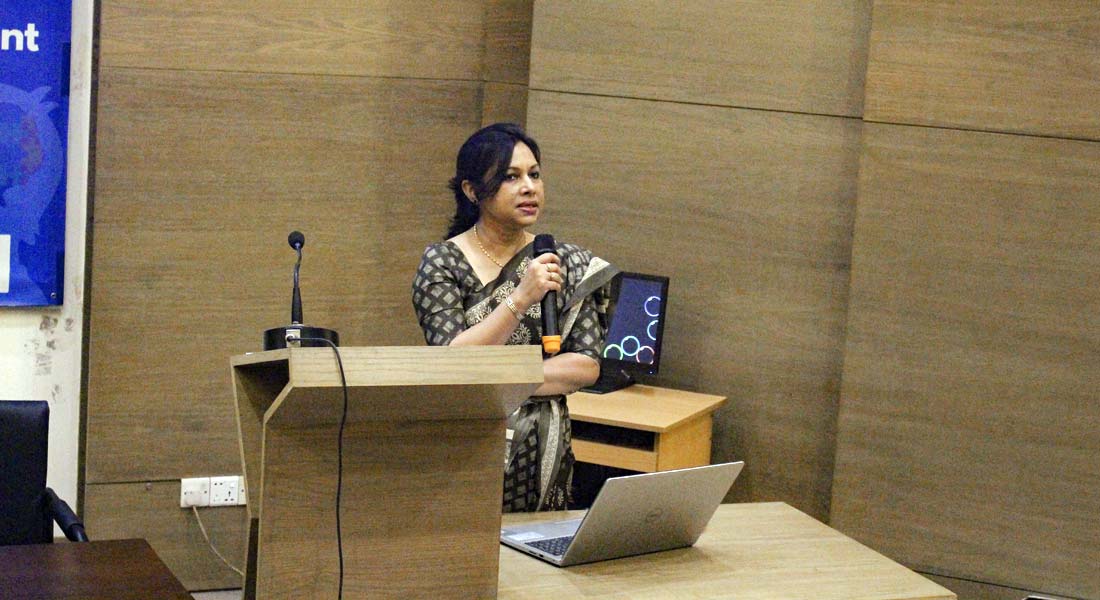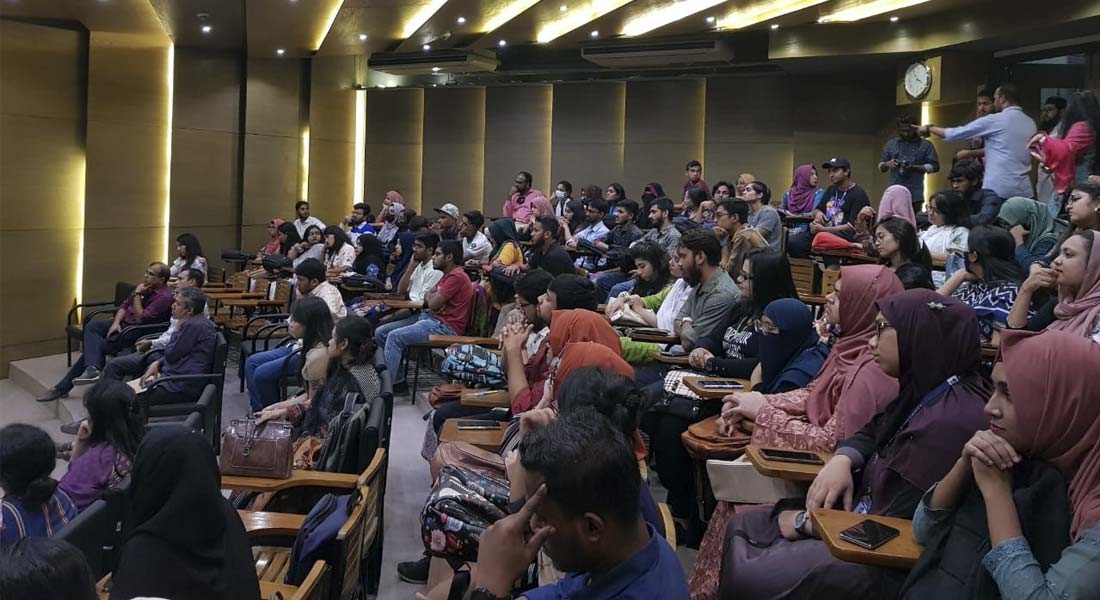 A scientific seminar entitled "Autism Spectrum Disorder: Updates of Etiology, Early Detection and Management" was organized by Department of Genetic Engineering and Biotechnology, East West University on 27th October, 2022 at 03:00 pm in Room No: 550.
Dr. Kanij Fatema was the honorable speaker who enlightened us with her research. She is currently working as Associate Professor and Deputy Director, Department of Pediatric Neurology, Institute of Pediatric Neuro-disorder and Autism (IPNA), Bangabandhu Sheikh Mujib Medical University, Dhaka.
Dr. Kanij delivered her speech on Autism Spectrum Disorder (ASD) which is currently one of most prevalent neurodevelopmental diseases in Bangladesh.
ASD is a set of neurodevelopmental disorders characterized by complex behavioral phenotype and deficits in both social and cognitive functions. According to the Center for Disease Control and Prevention (CDC), 2020 report, 1 in 54 children in US is affected with ASD. In one study done in Bangladesh, in rural areas, 14/10,000 and in urban areas 25/10000 children have autism.
The etiology of ASD is still inconclusive. Till date all the evidences supported that genetic etiology comprises about 70-90% and environmental etiology comprises about 10-30% of ASD. The types of genetic disorders are as follows: Single gene disorder (TSC1, MECP2), Chromosomal disorder (Trisomy 21, Dup15q syndrome), Complex disorder and Mitochondrial disorders. The common genes associated with ASD are SCN2A, CACNA1E, CACNB2, KCNQ3, KCNQ5, KCND2, SHANK3, SYNGAP , FMRP etc.
In the seminar, the highlights of autism diagnosis, genetic basis and management was discussed.