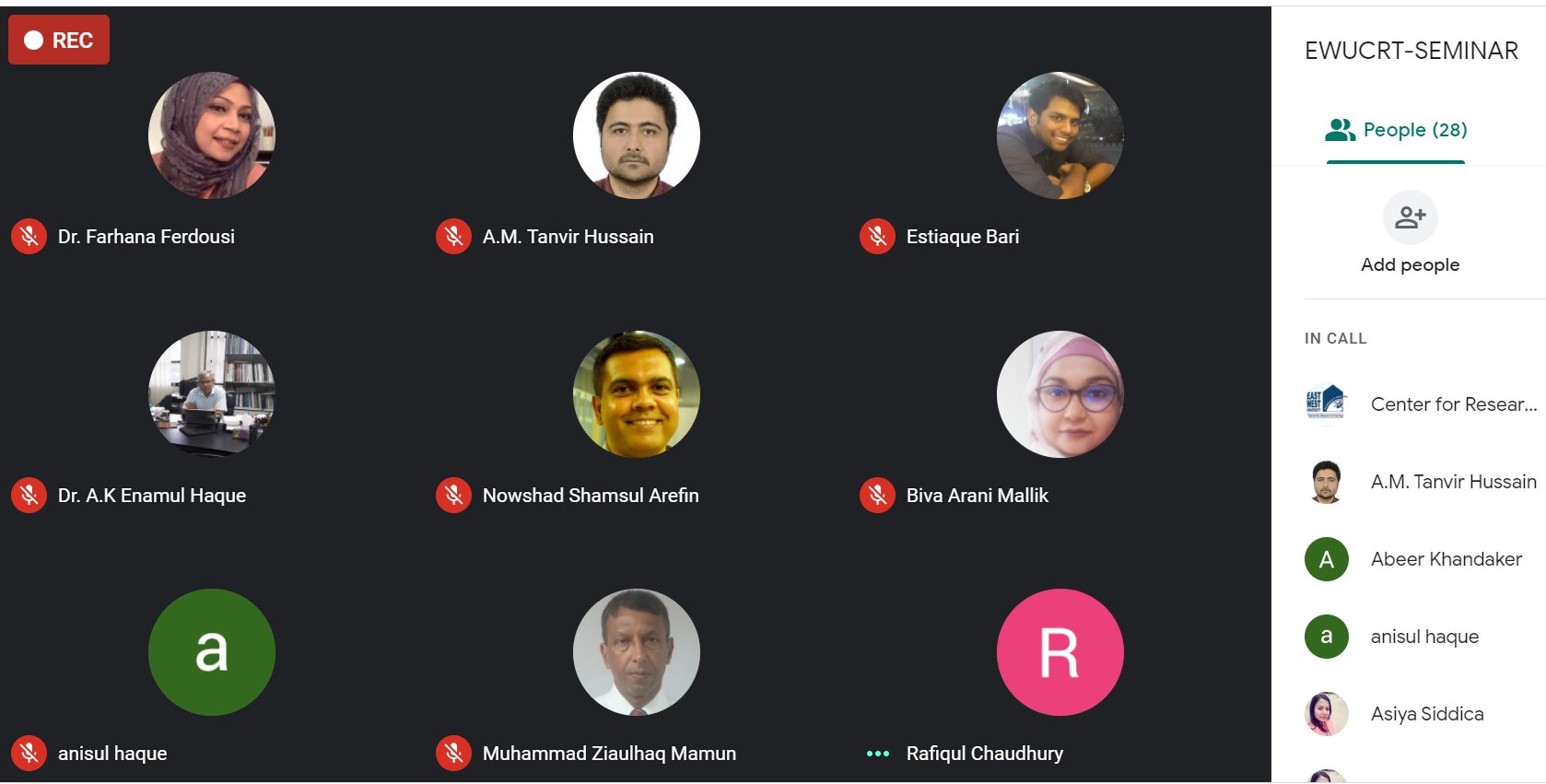 RESEARCH SEMINAR ON "DEVELOPING AN ALUMNI PROFILE...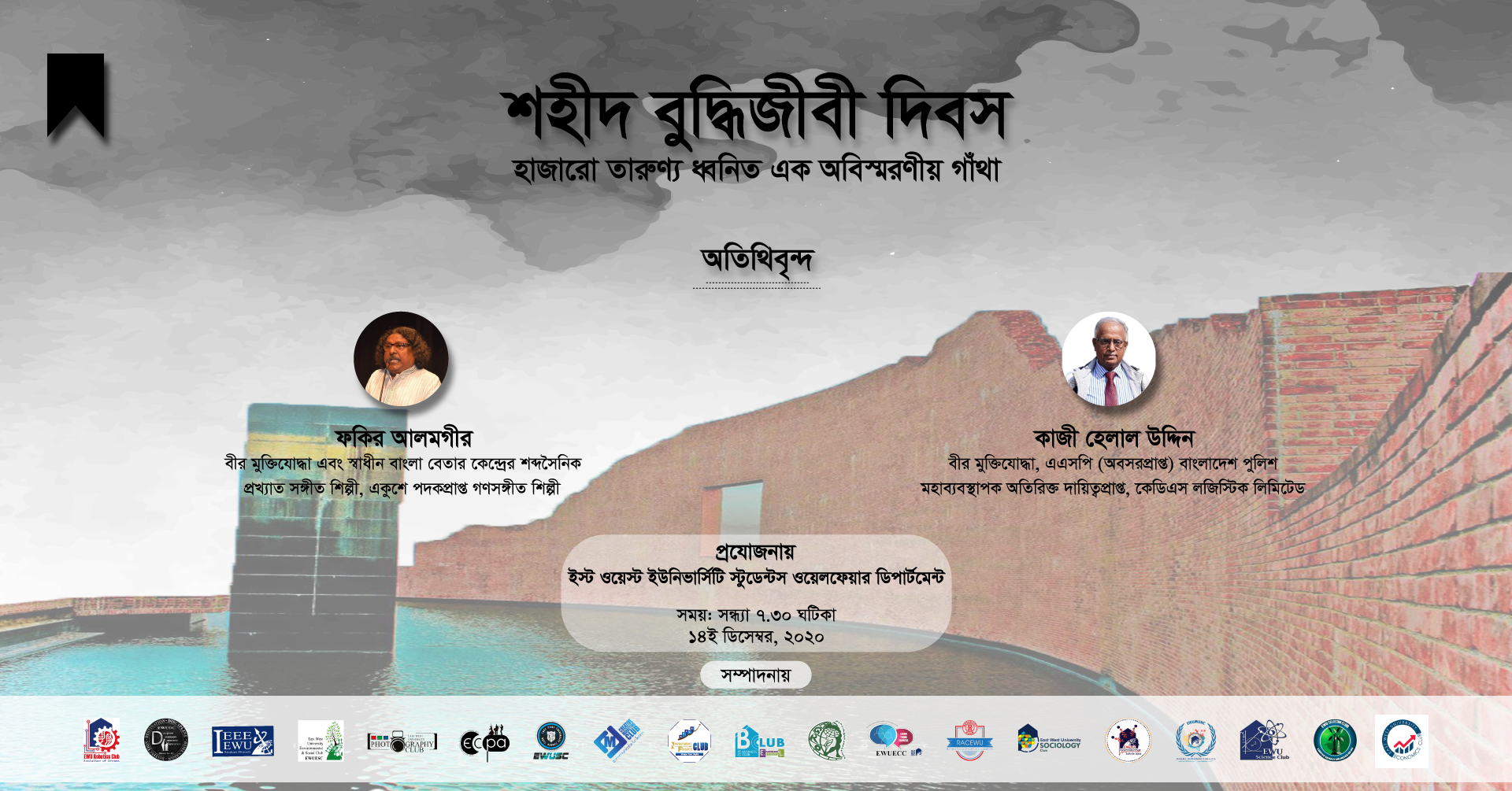 Martyred Intellectuals Day: Hajaro Tarunno Dhonito...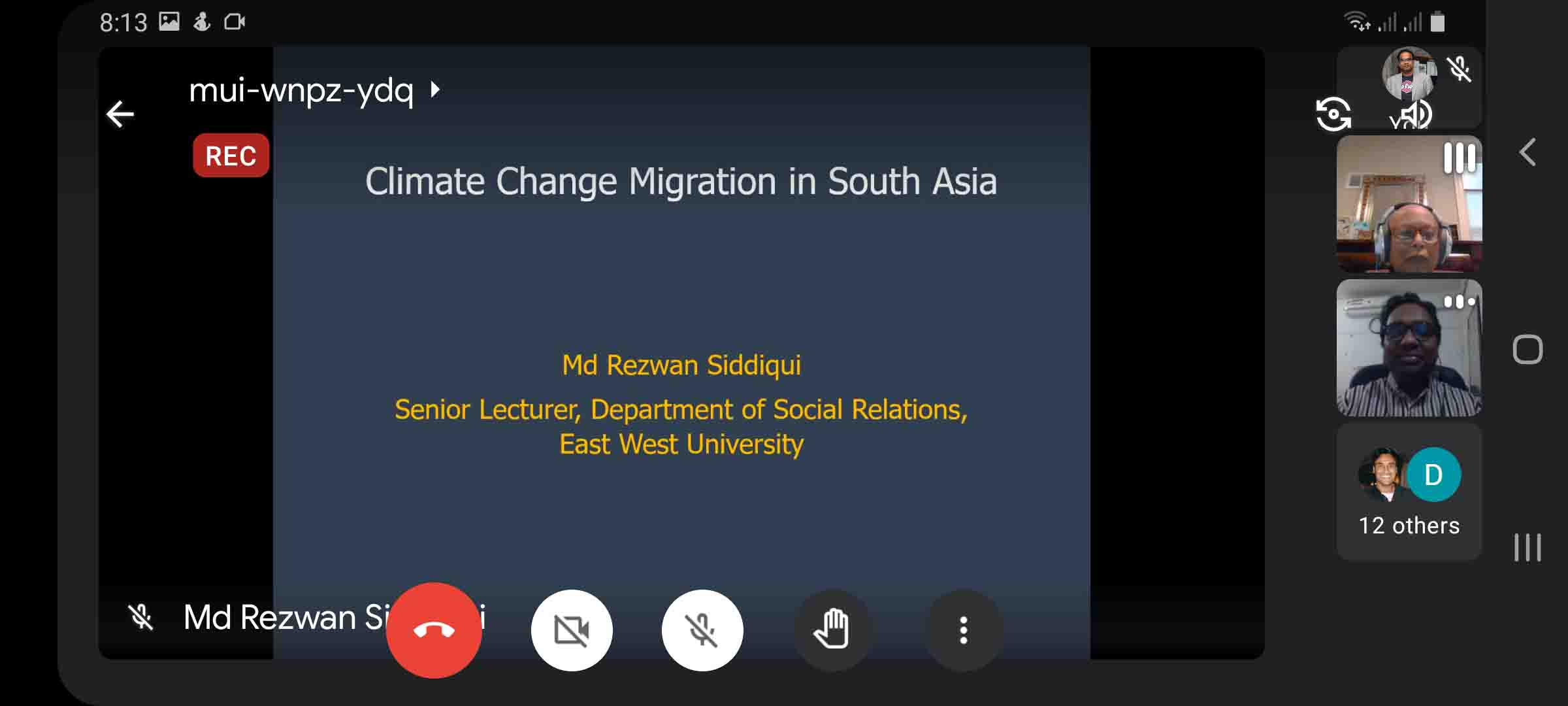 EWU-CRT Organizes a Knowledge Sharing Seminar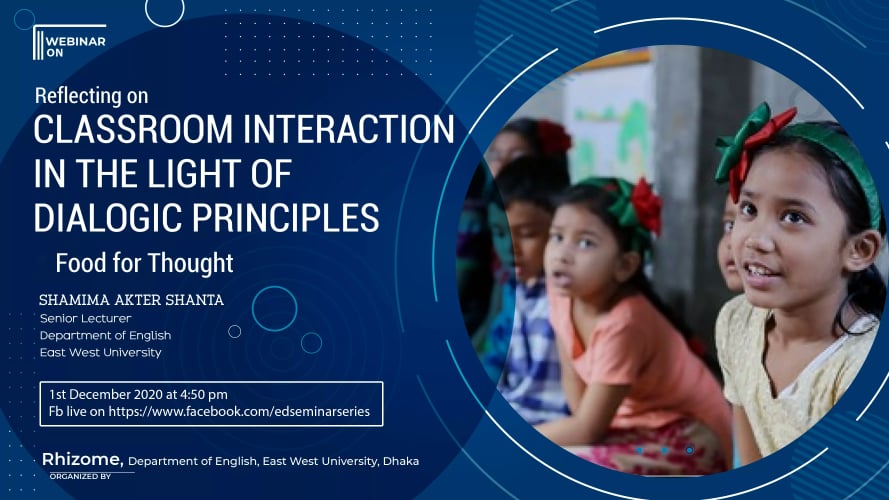 Webinar on "Reflecting on Classroom Interaction in...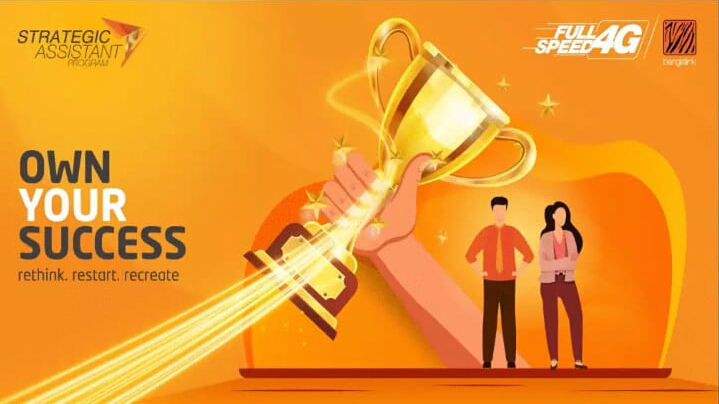 Banglalink Strategic Assistant Program: Conquer Yo...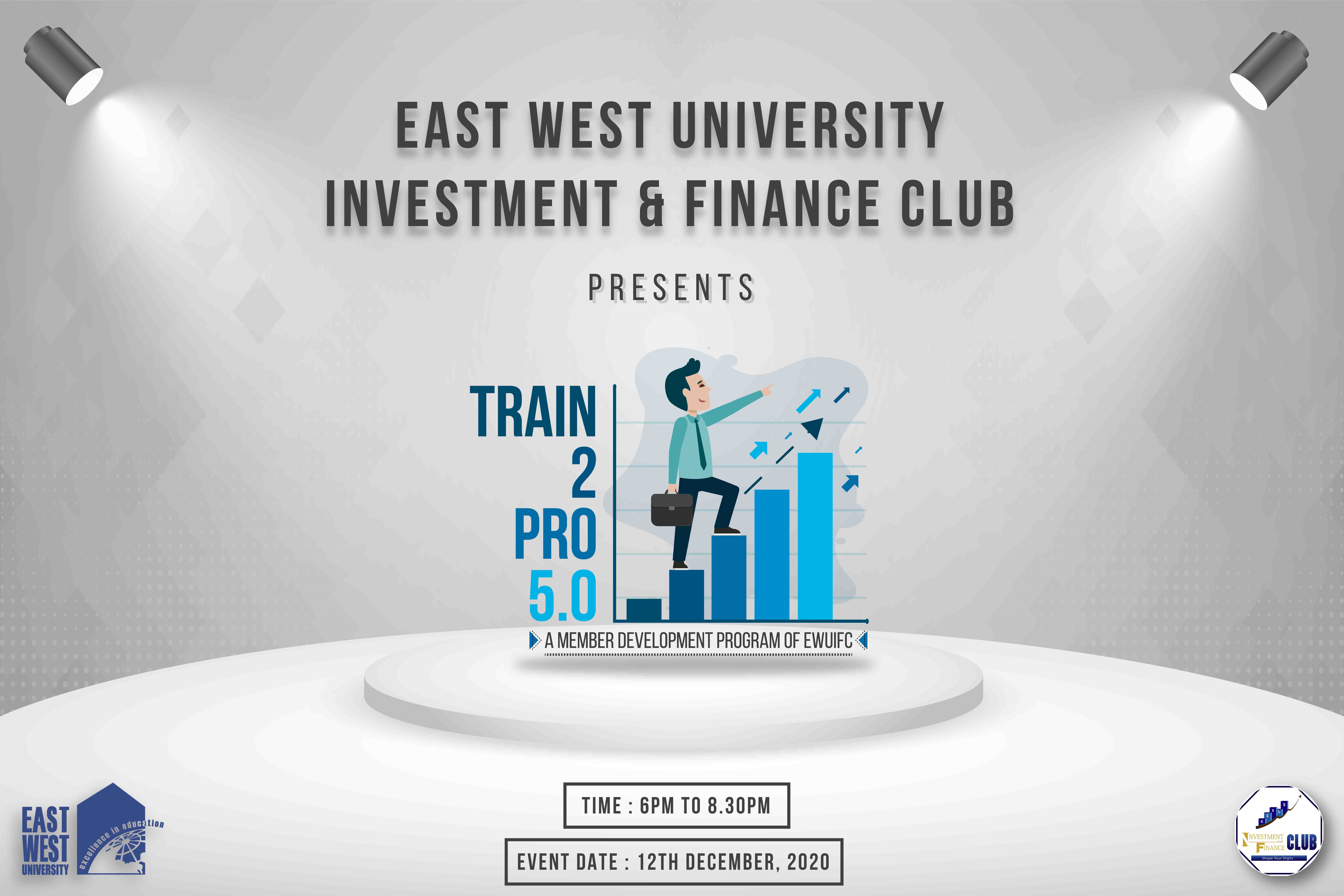 "Train 2 Pro 5.0: A Member Development Program of...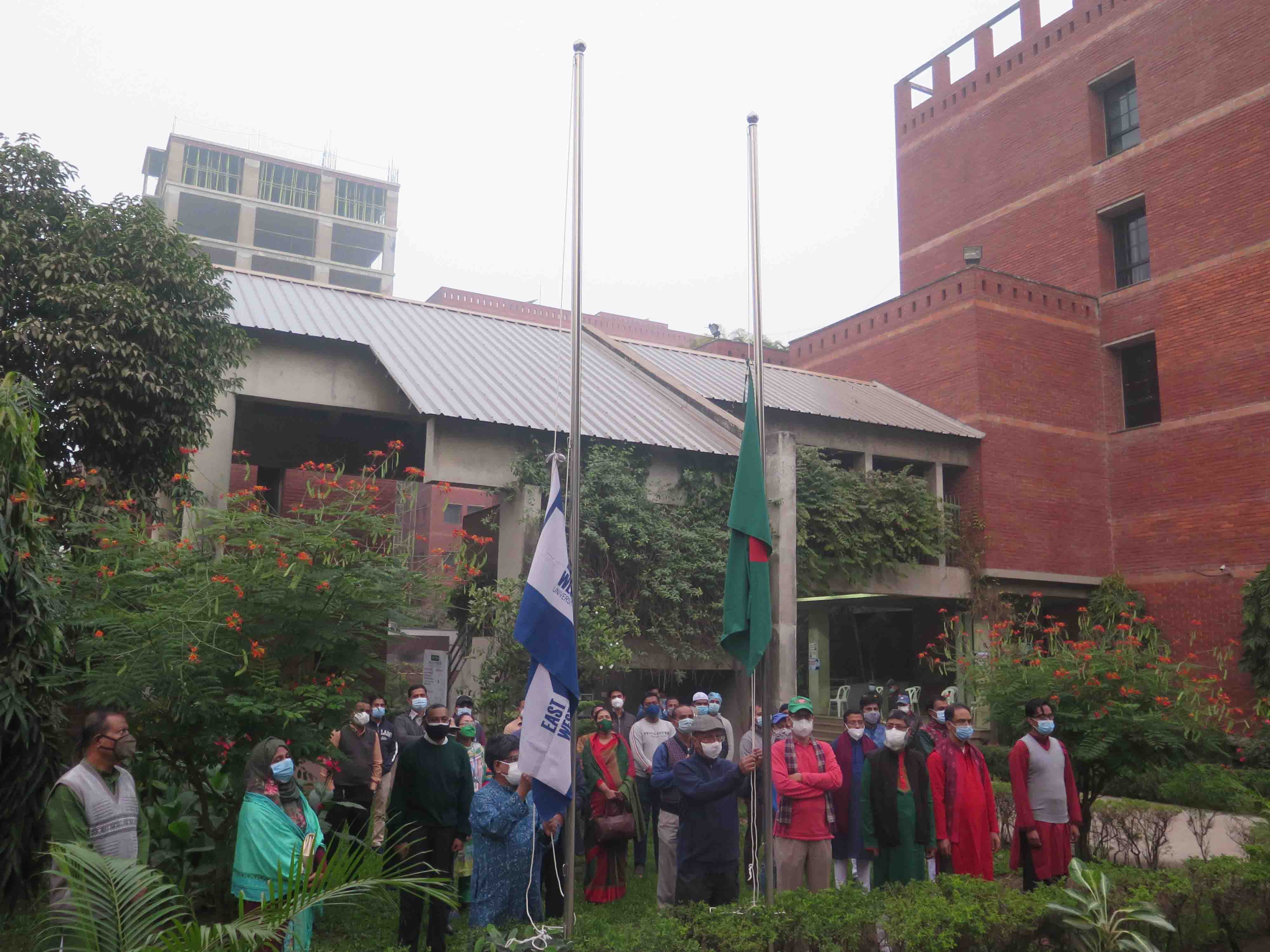 EWU Celebrates The Victory Day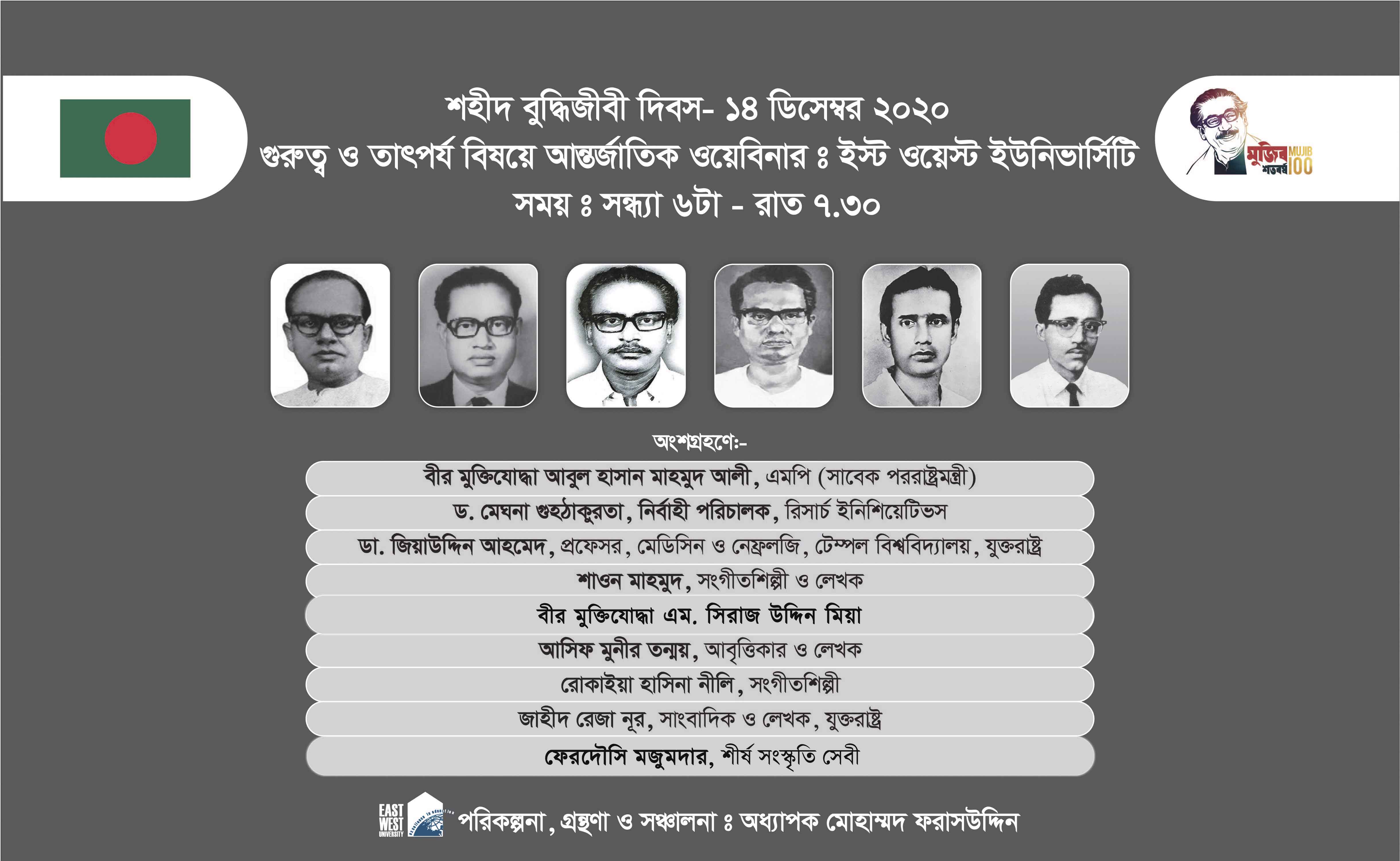 EWU Webinar Urge to build the Nation as the Martyr...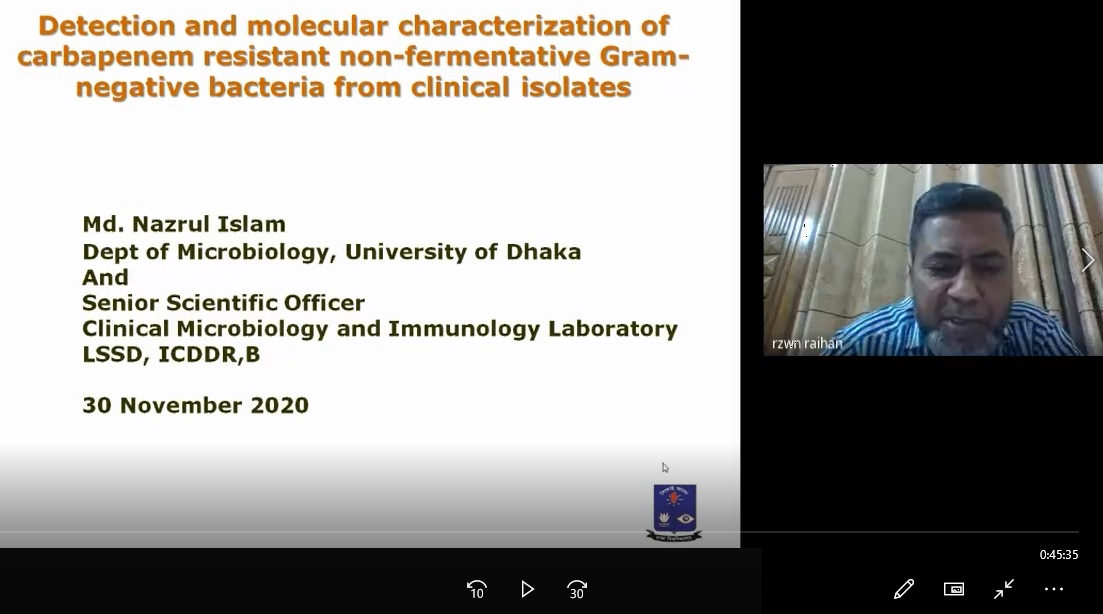 A Research Webinar Arranged by the Department of G...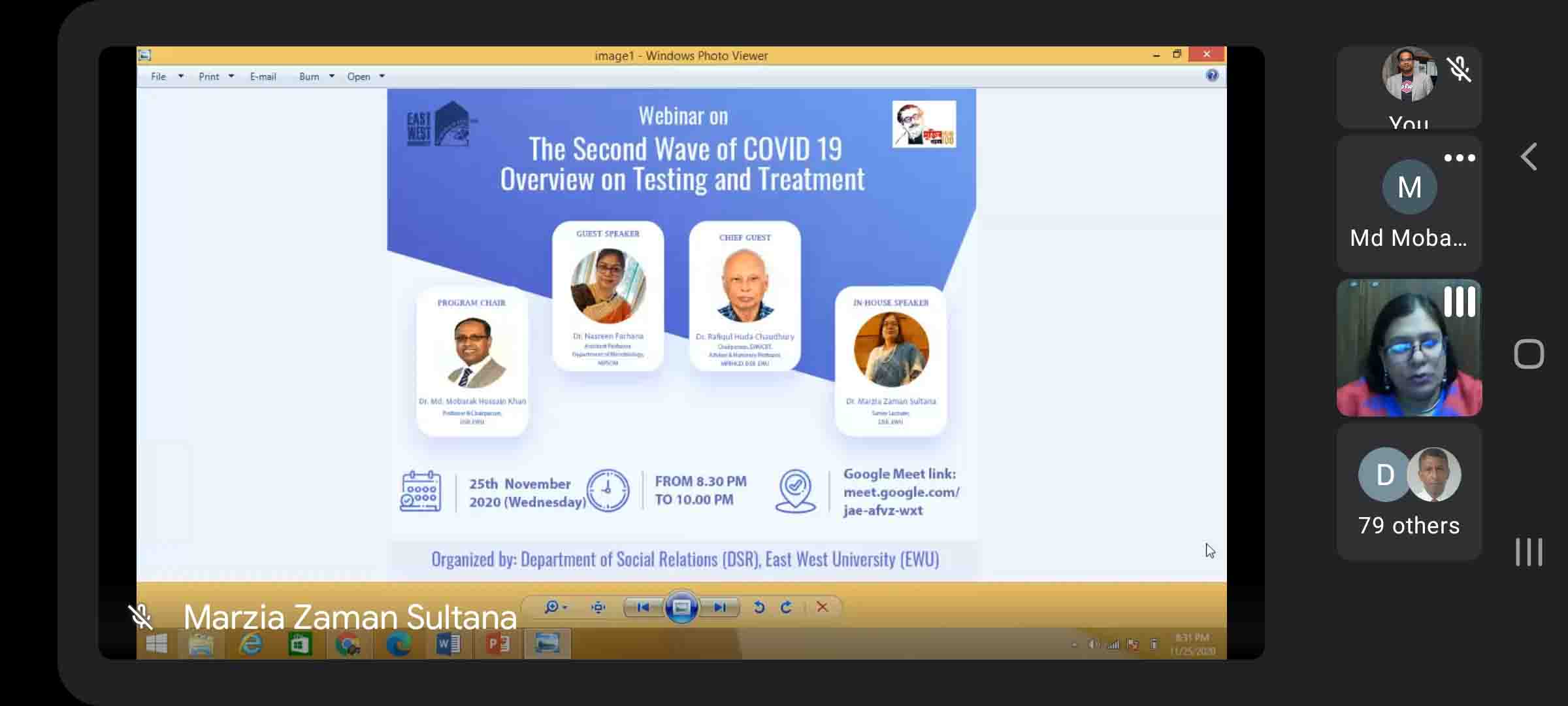 Department of Social Relations, EWU organized a we...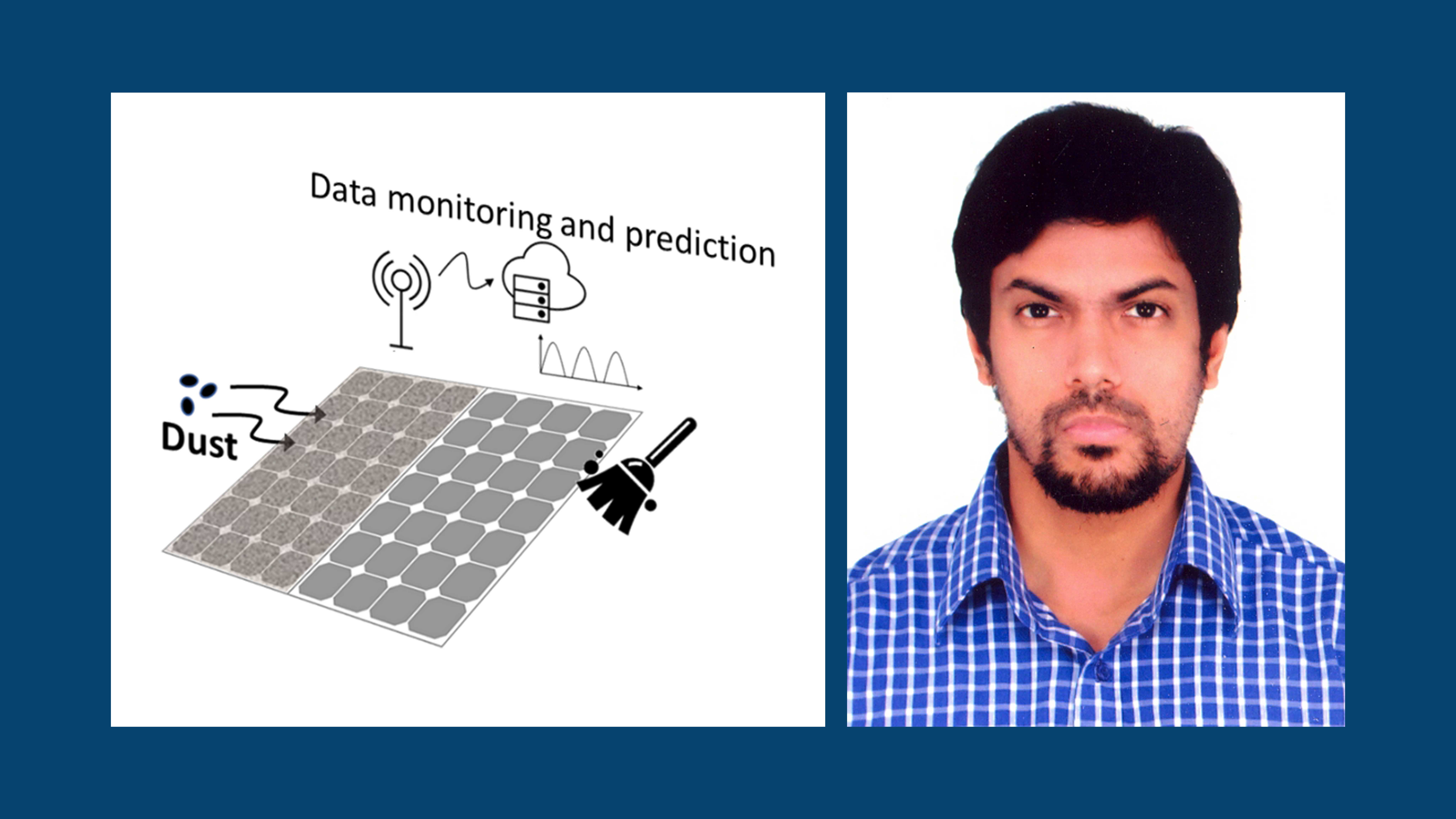 ICT funded project on panel cleaning optimization...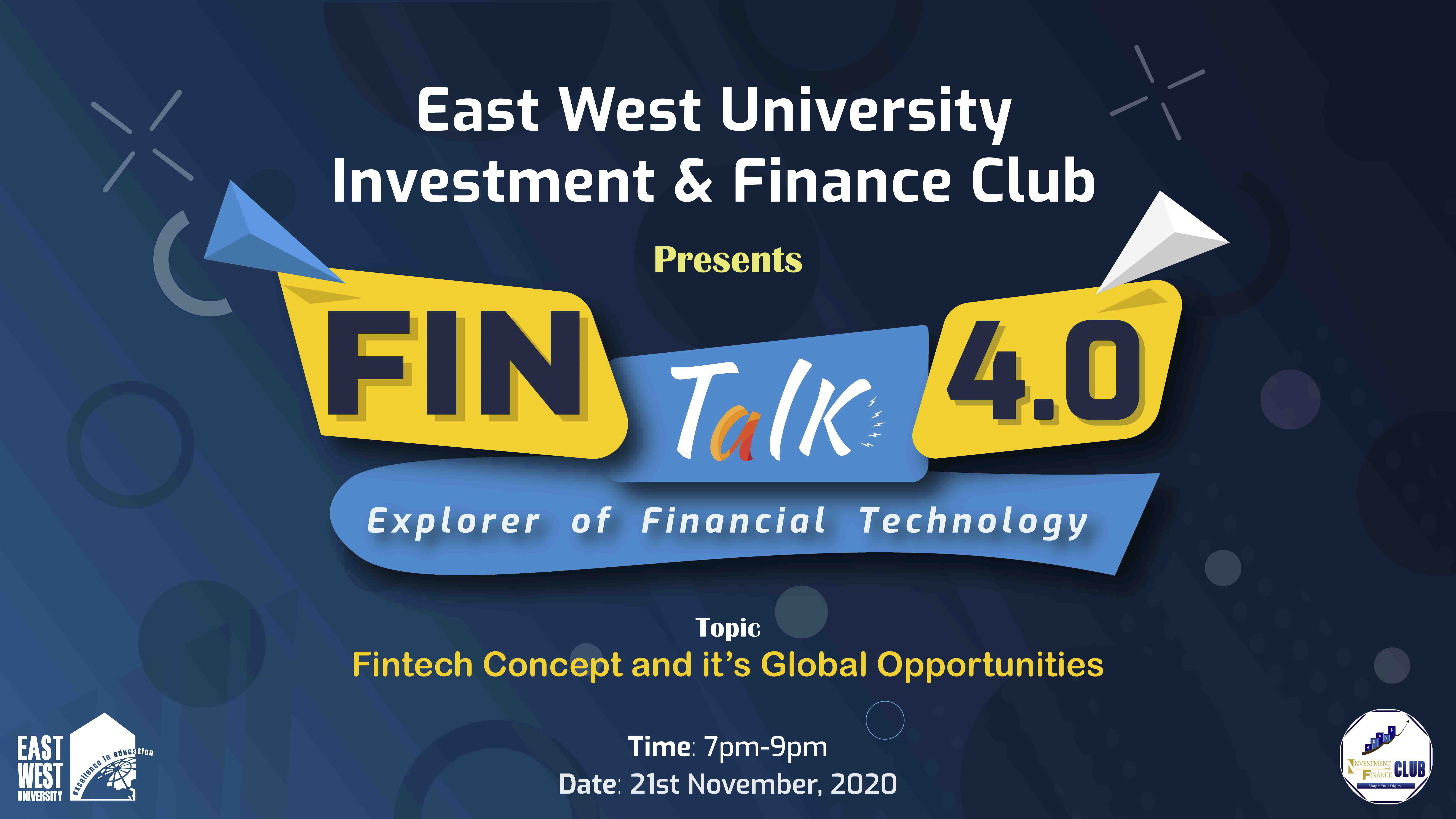 Fintalk 4.0: Explorer of Financial Technology (Fin...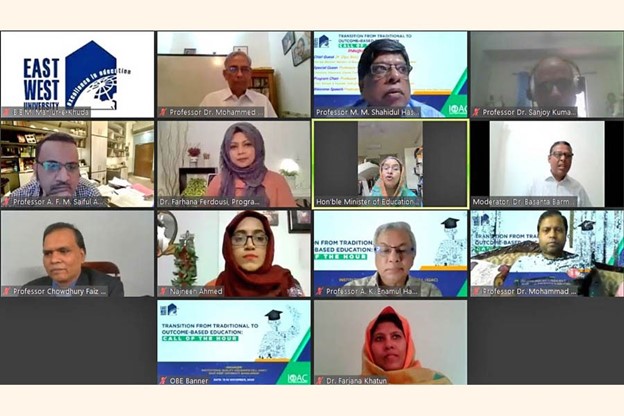 A Successful First Step Towards Transformation fro...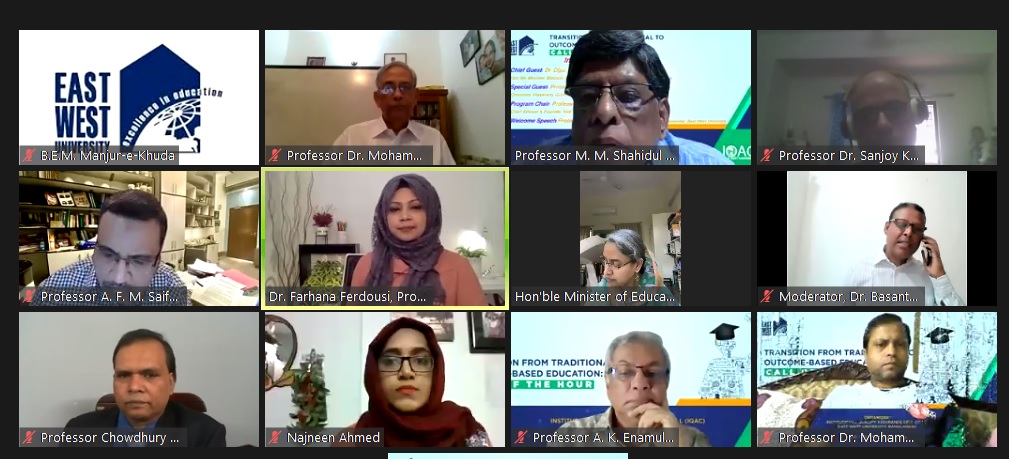 Education Minister Dr. Dipu Moni inaugurated the t...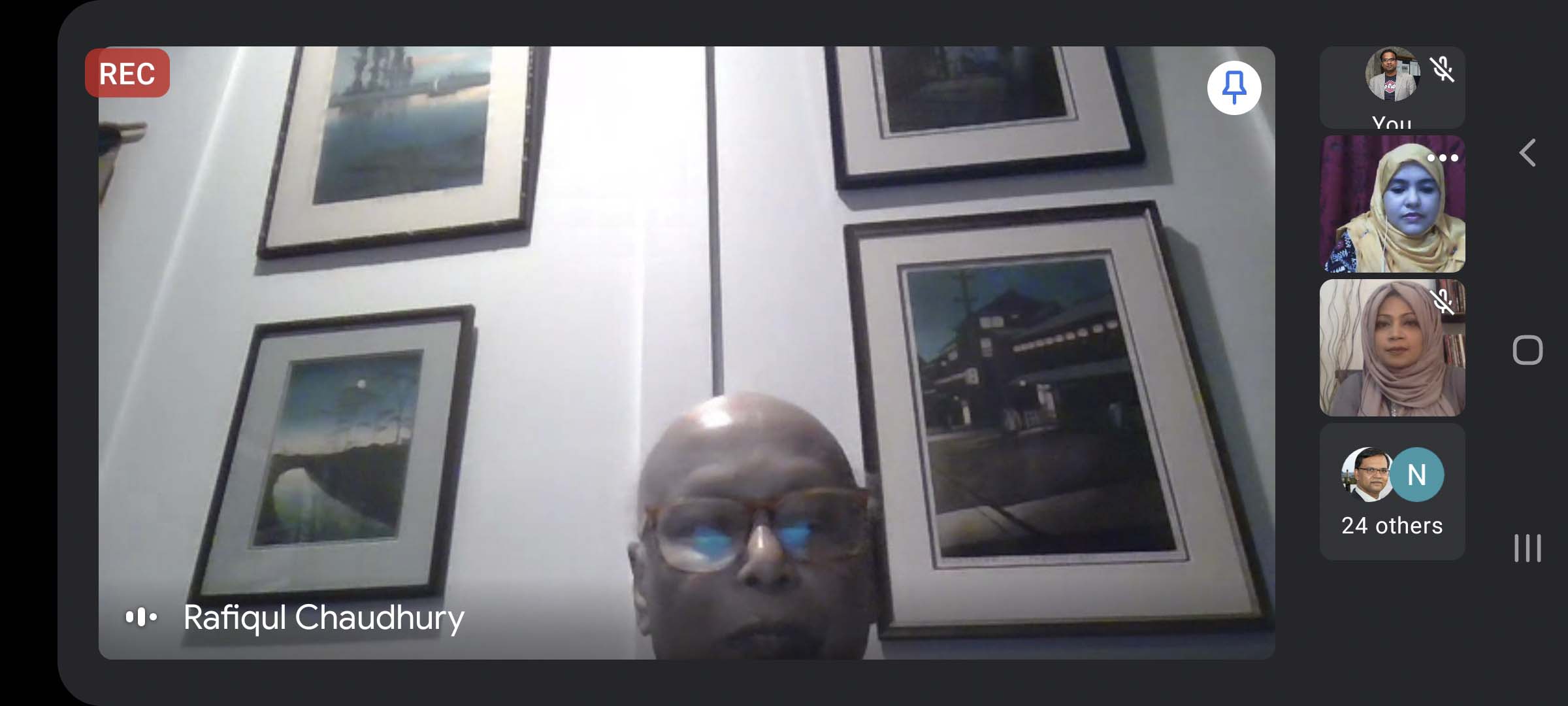 EWUCRT ORGANIZED A RESEARCH WEBINAR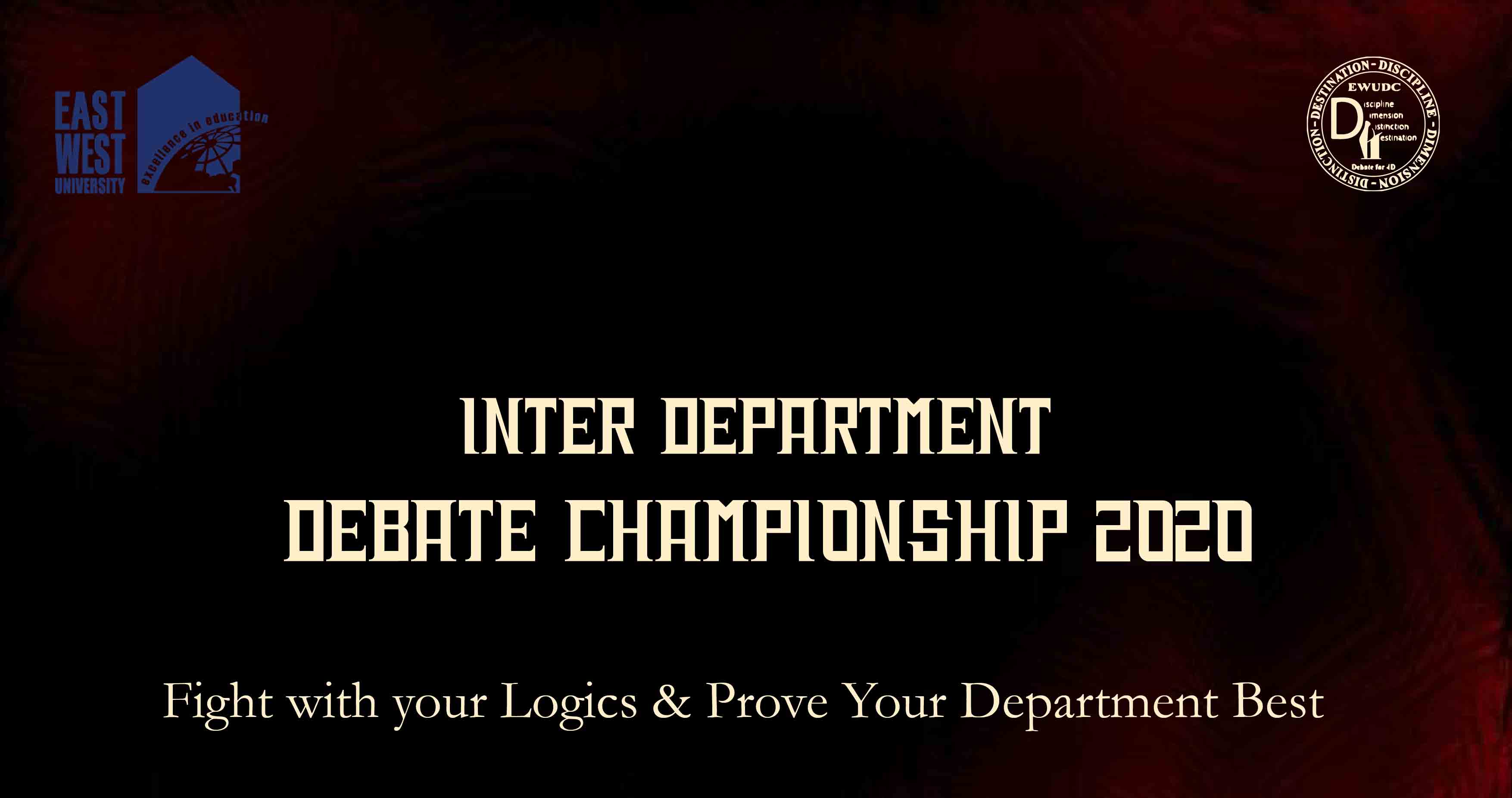 Debating Club Organized Inter-Department Debate Ch...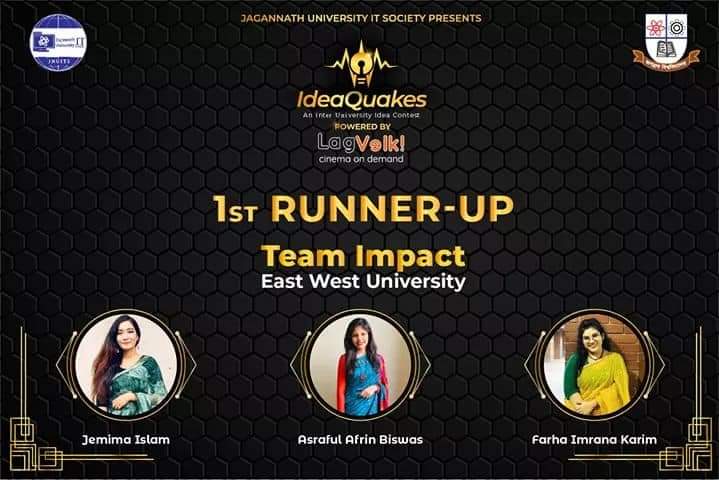 East West University Sociology Club team acquired...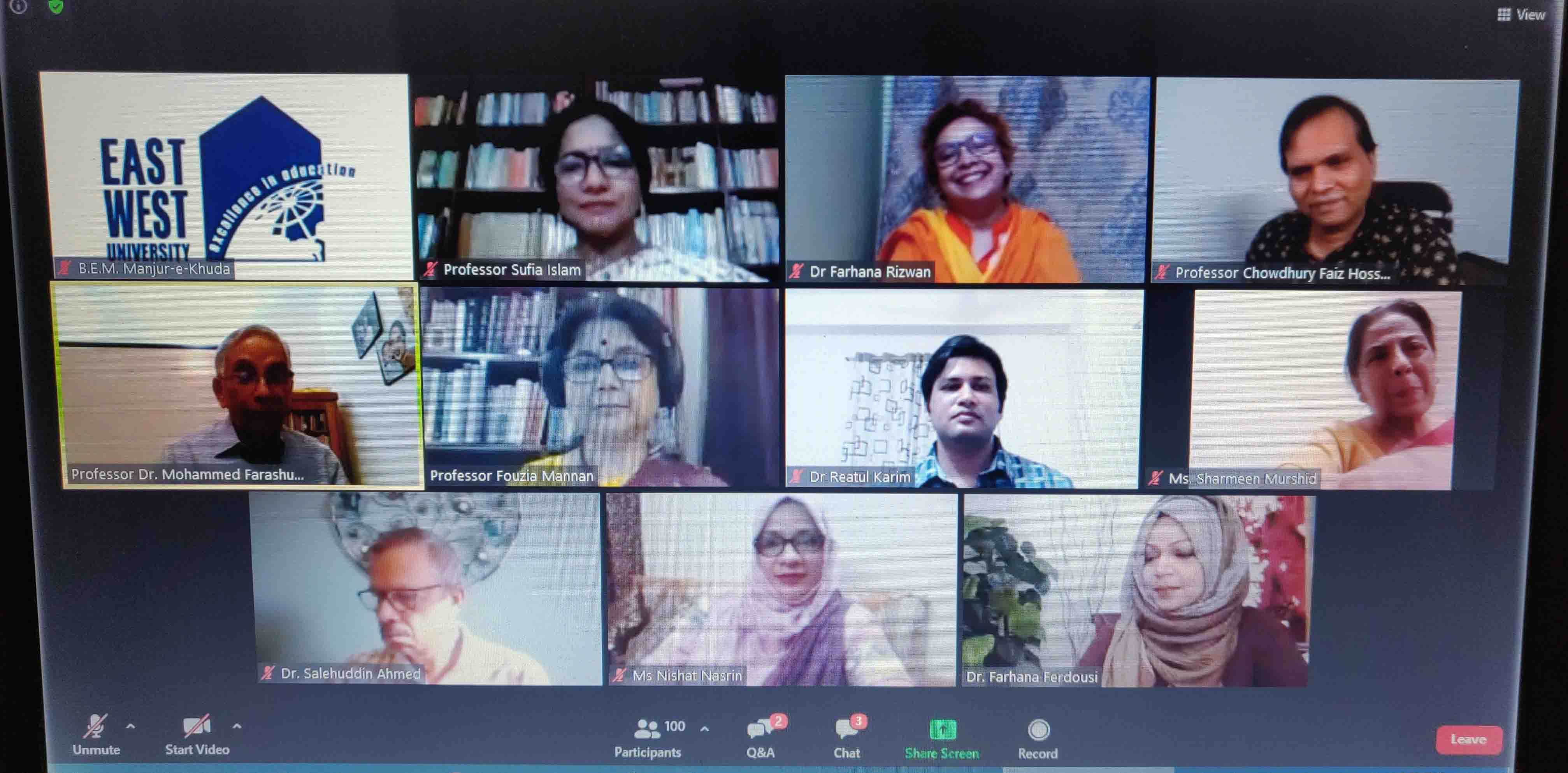 Webinar on Educational Institution and Violence ag...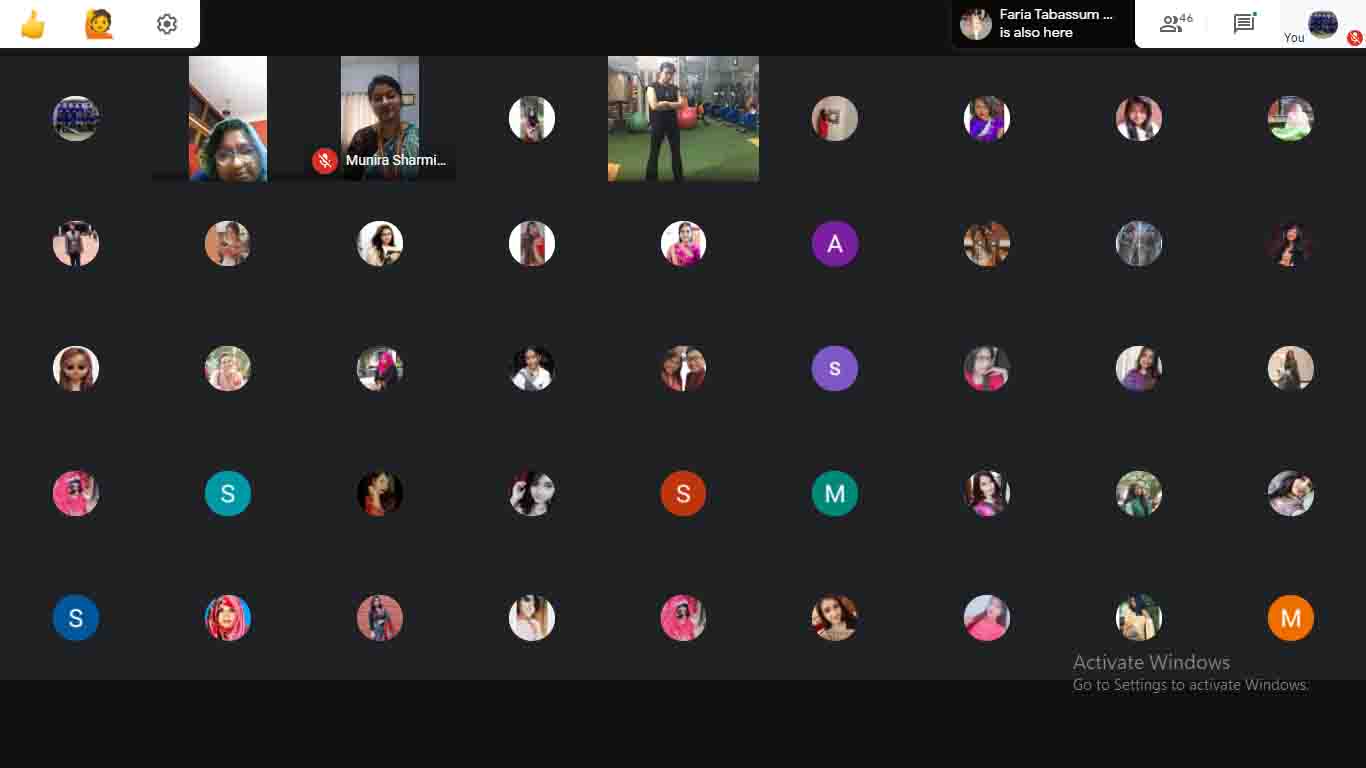 Self Defense – Season 3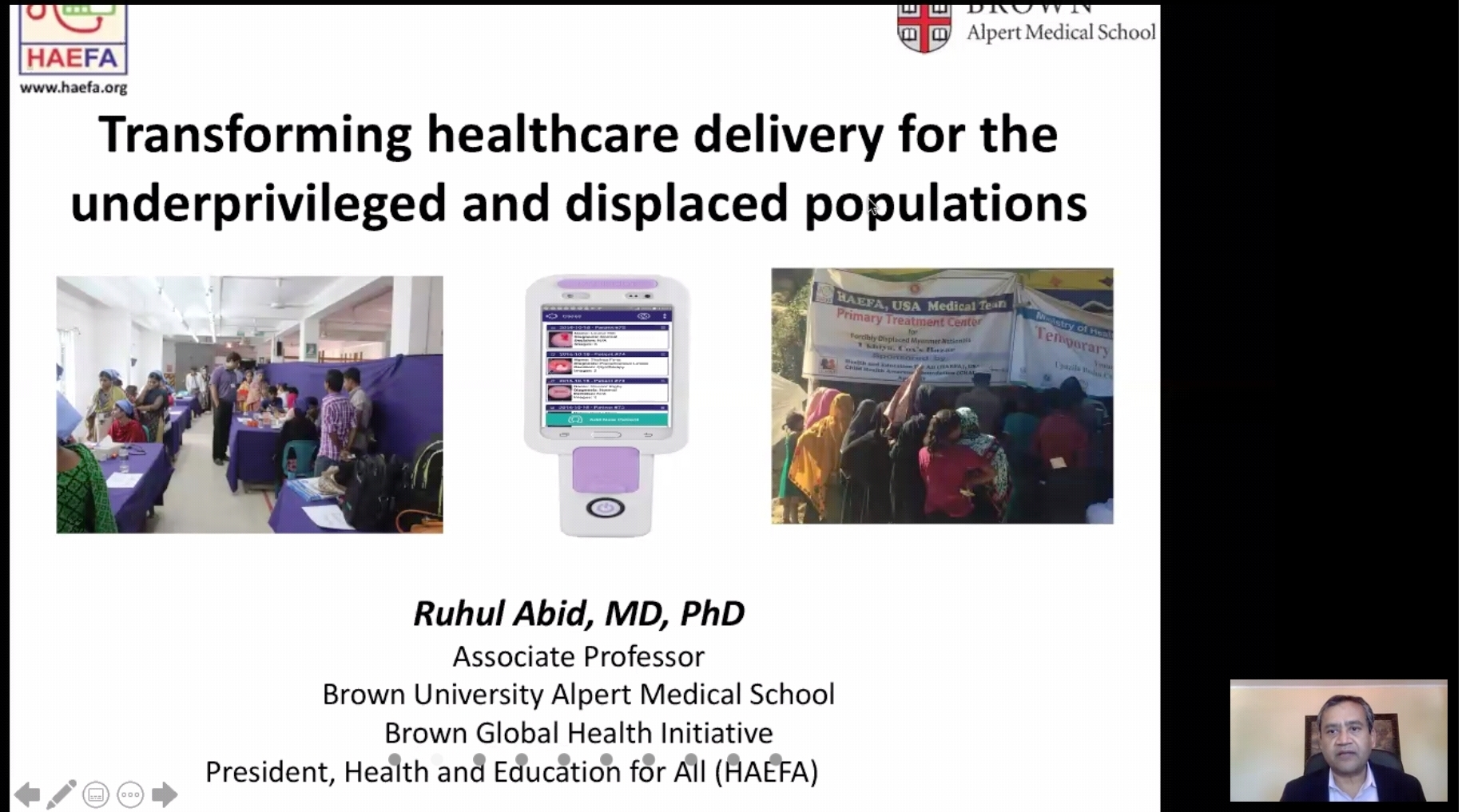 Nobel Nominated Dr. Ruhul Abid Urge to Equity in A...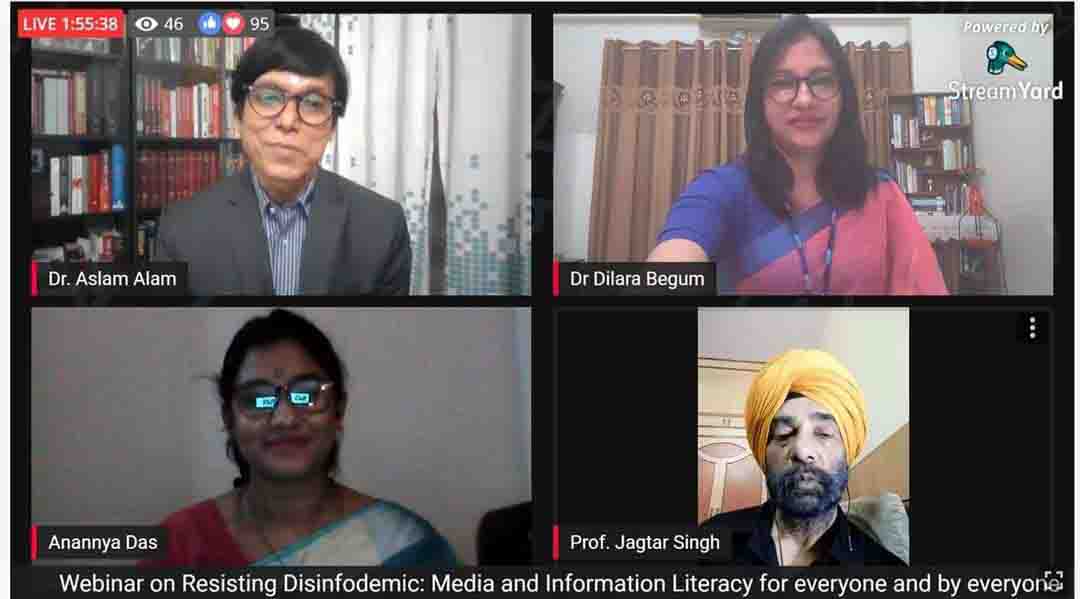 Webinar on "Resisting Disinfodemic: Media and Info...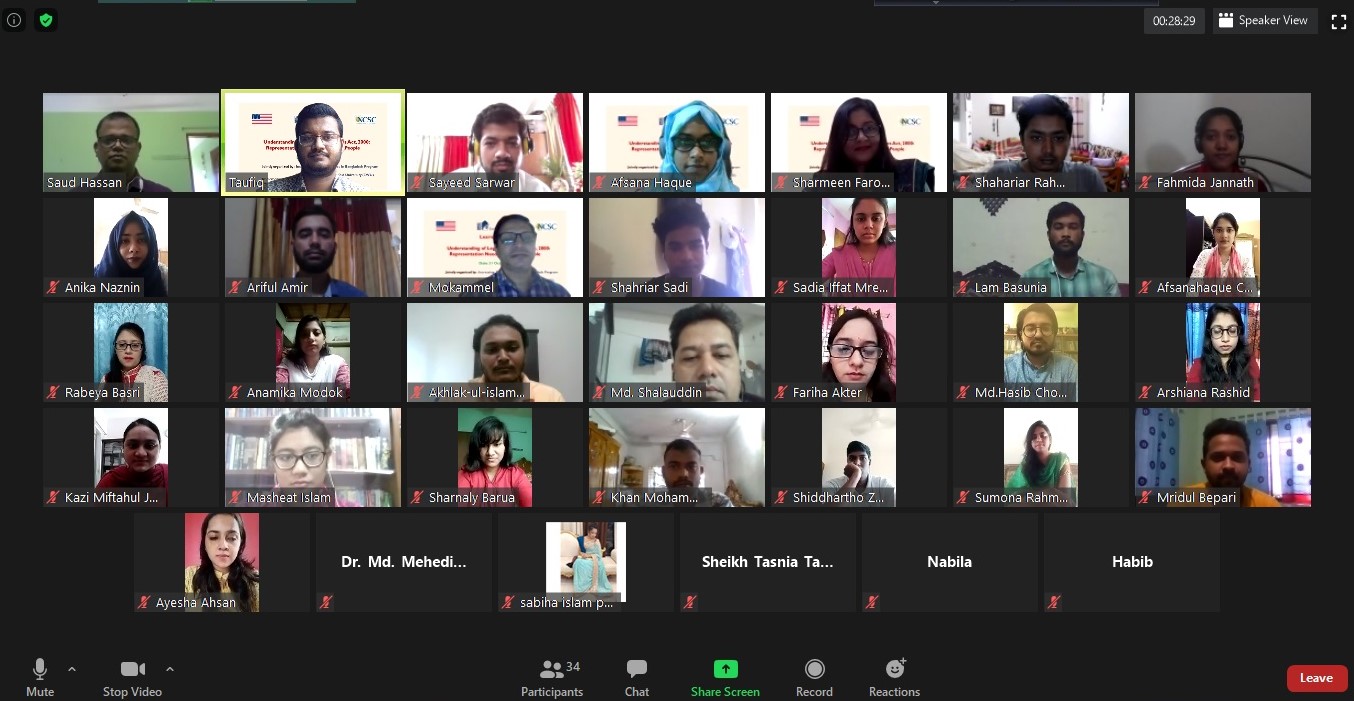 National Center for State Courts (NCSC) and East W...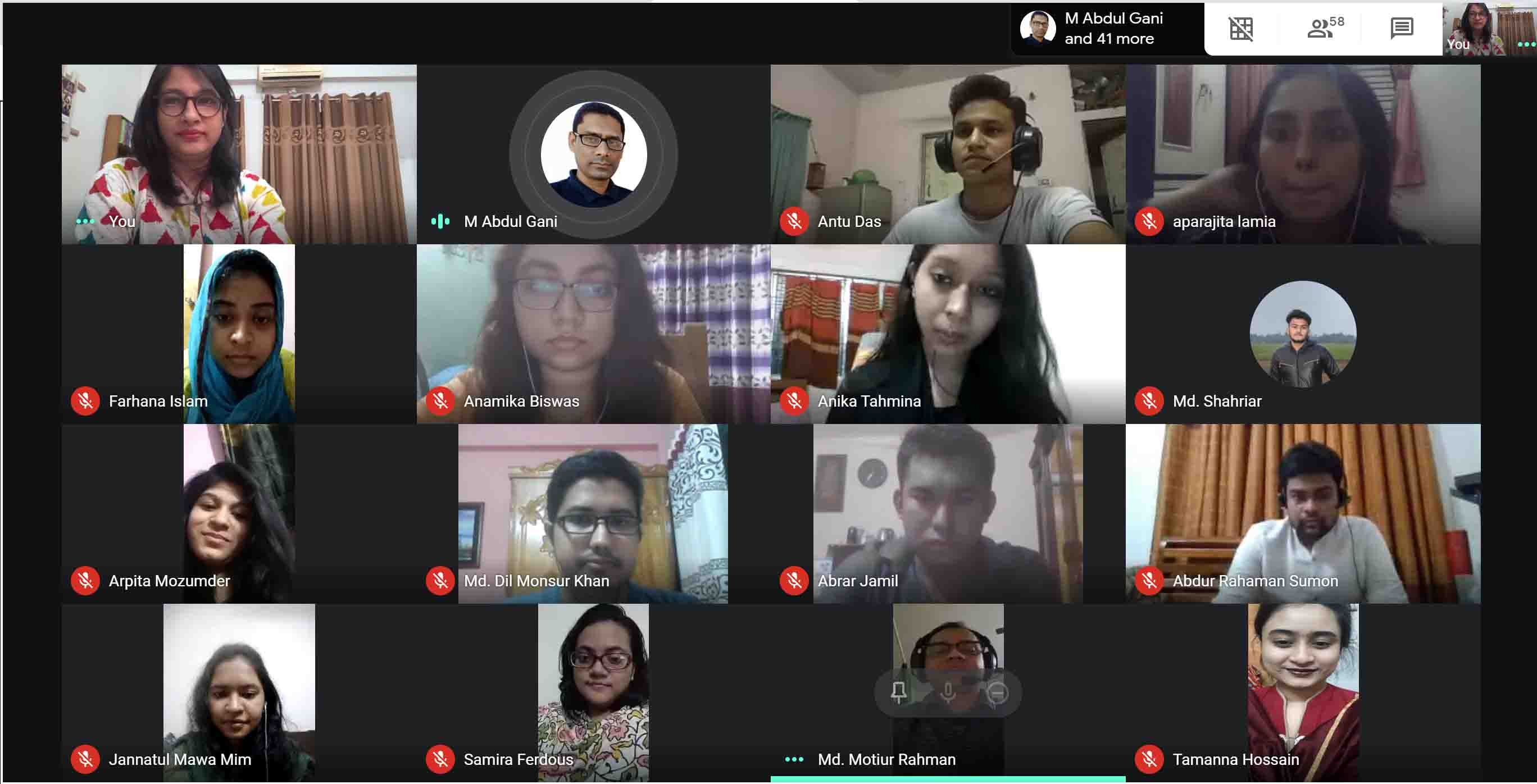 EWU Library Observed International Open Access Wee...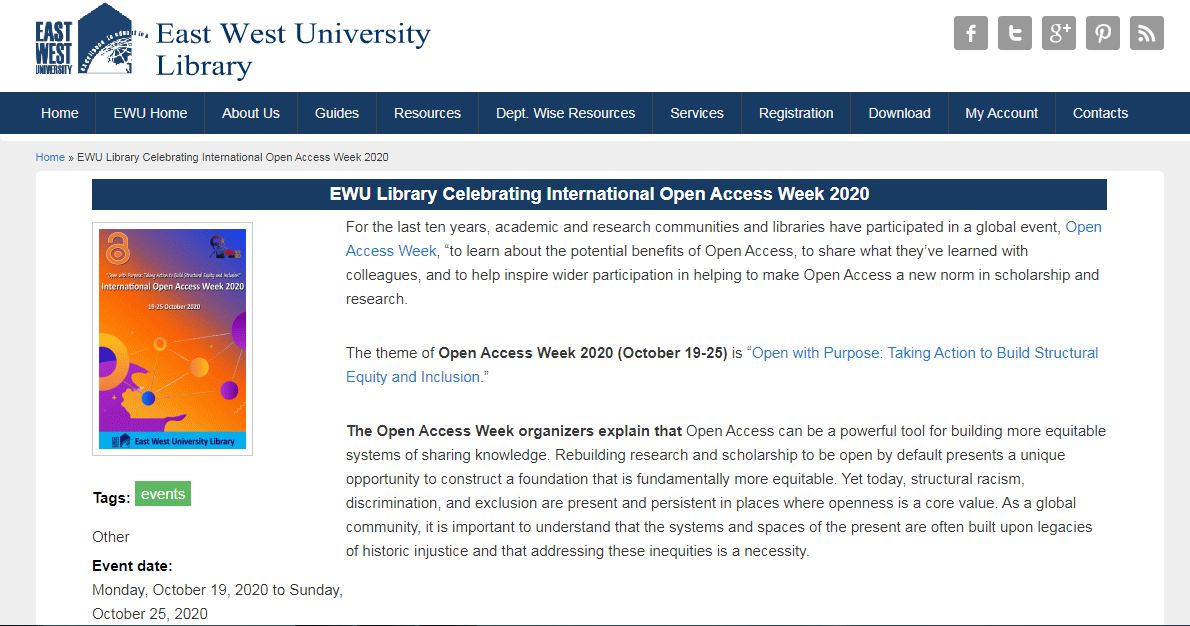 Celebrating International Open Access Week 2020 at...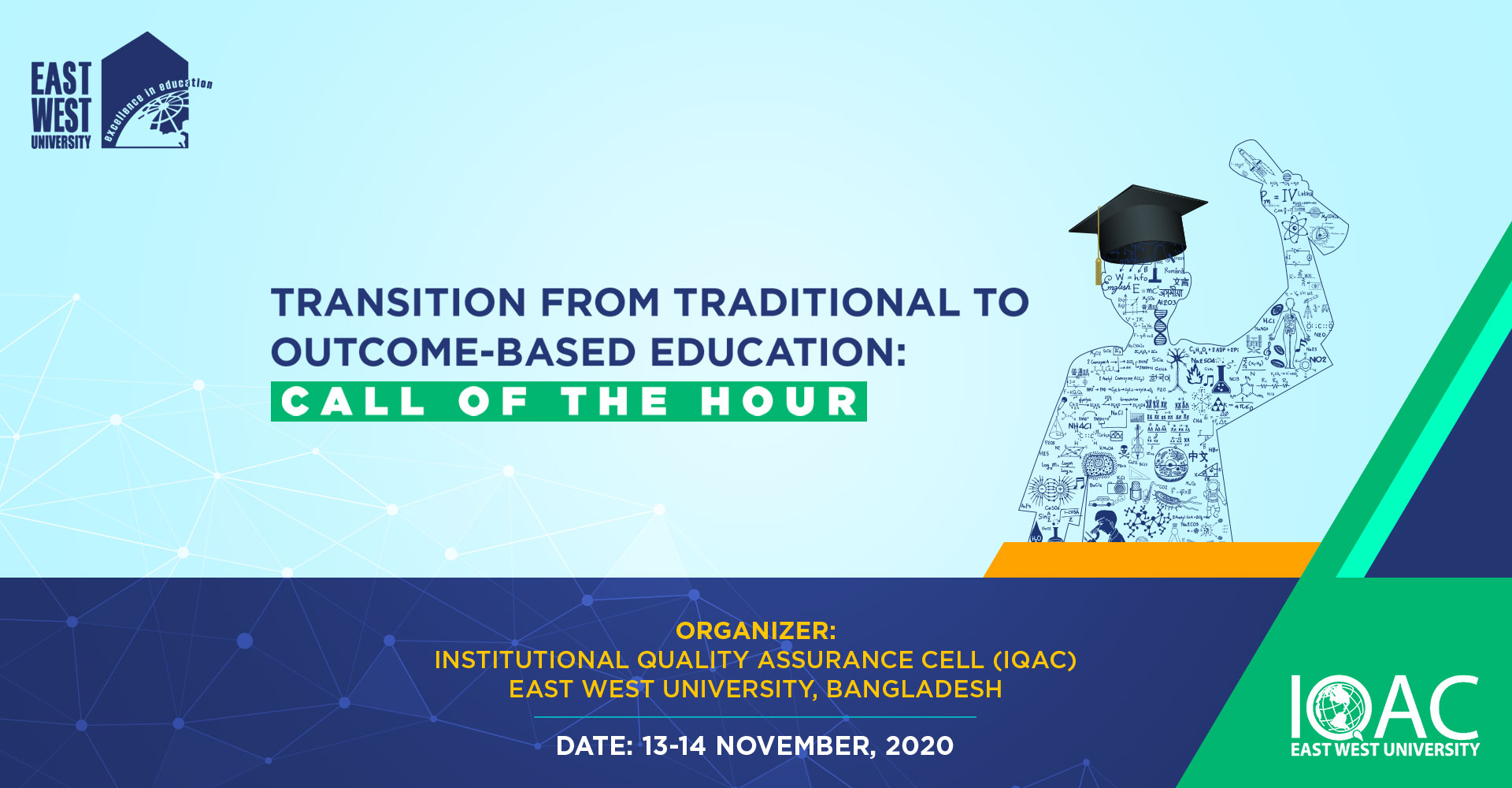 Symposium Transition From Traditional To Outcome-B...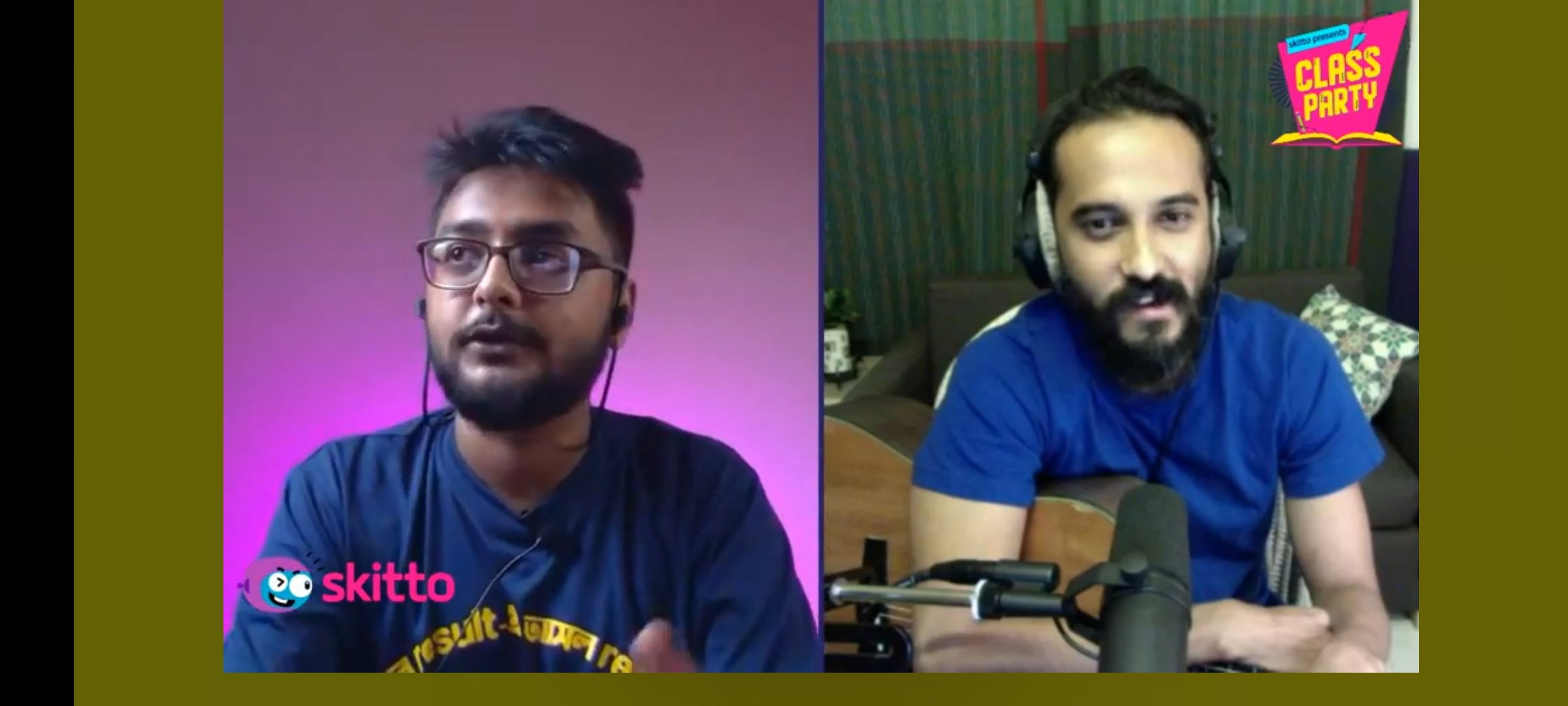 East West University Club for Performing Arts (ECP...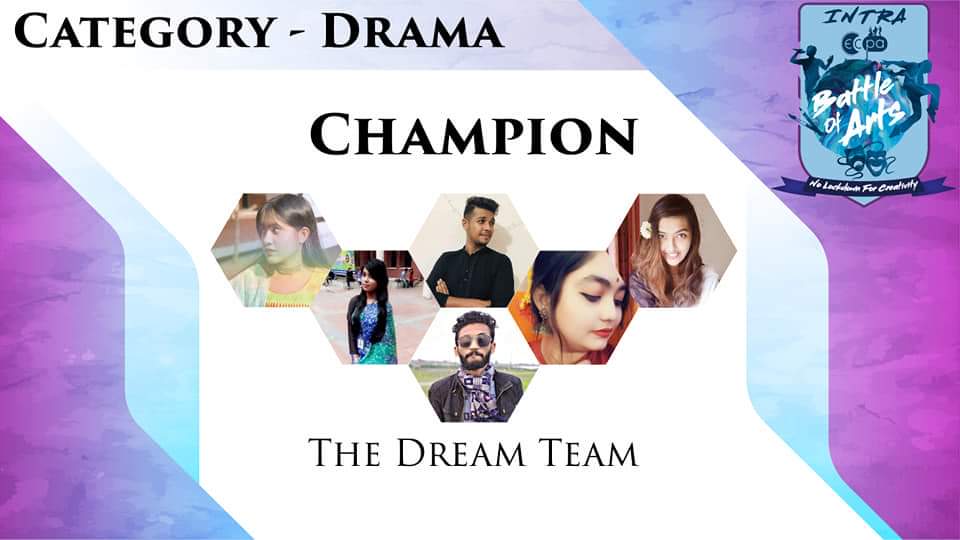 Intra ECPA Battle of Arts : No Lockdown for Creati...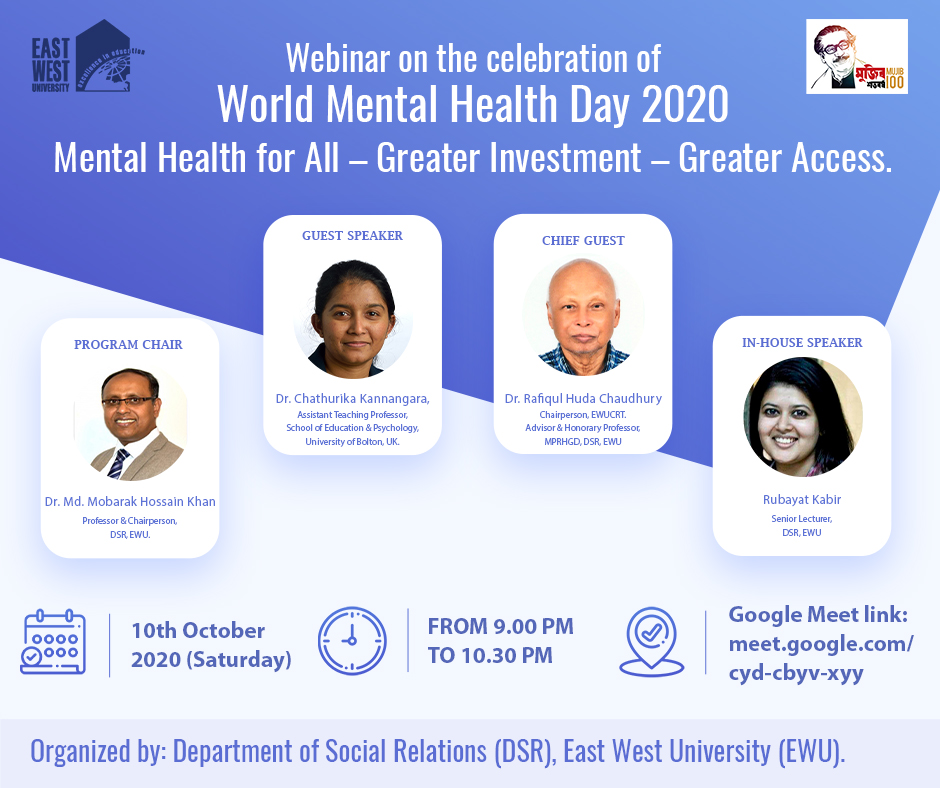 East West University organizes webinar celebrating...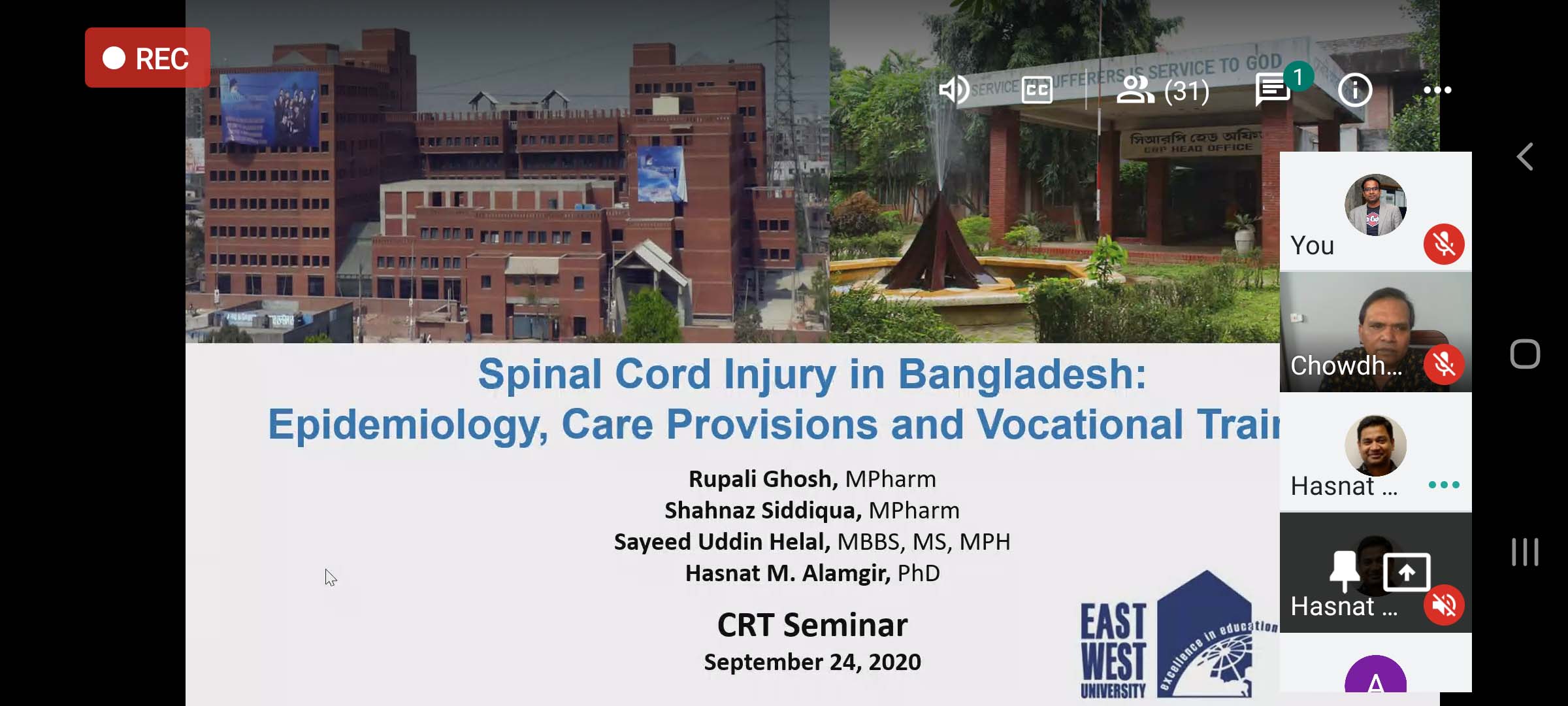 EWUCRT Organised a Research Proposal Seminar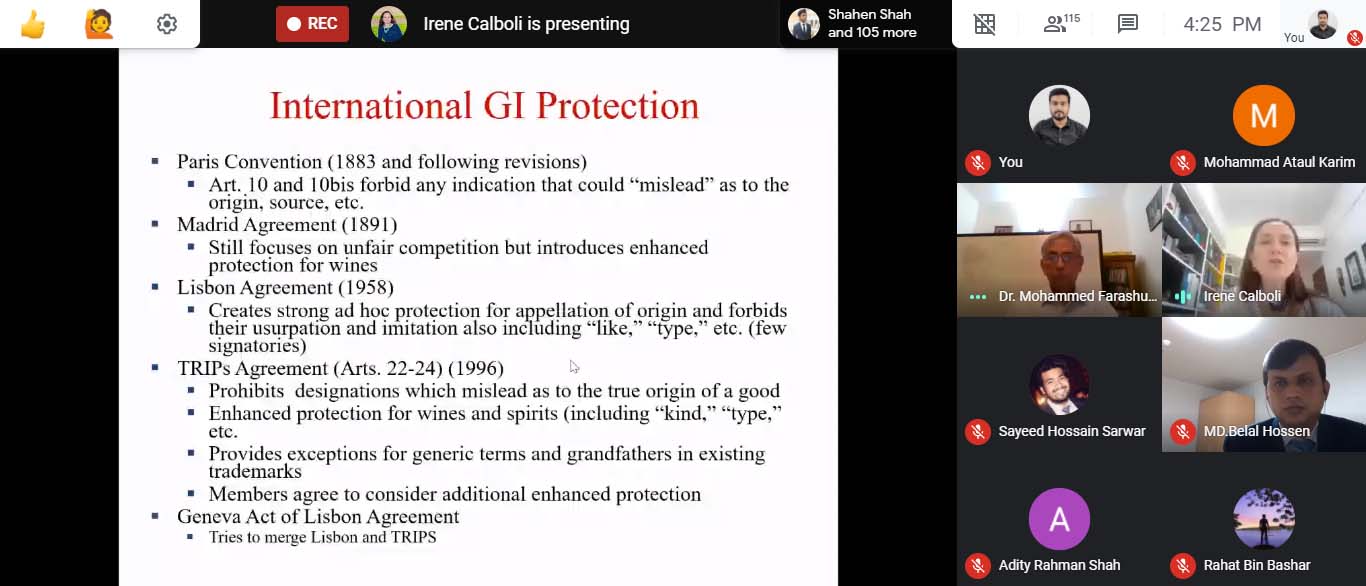 Department of Law, East West University Organized...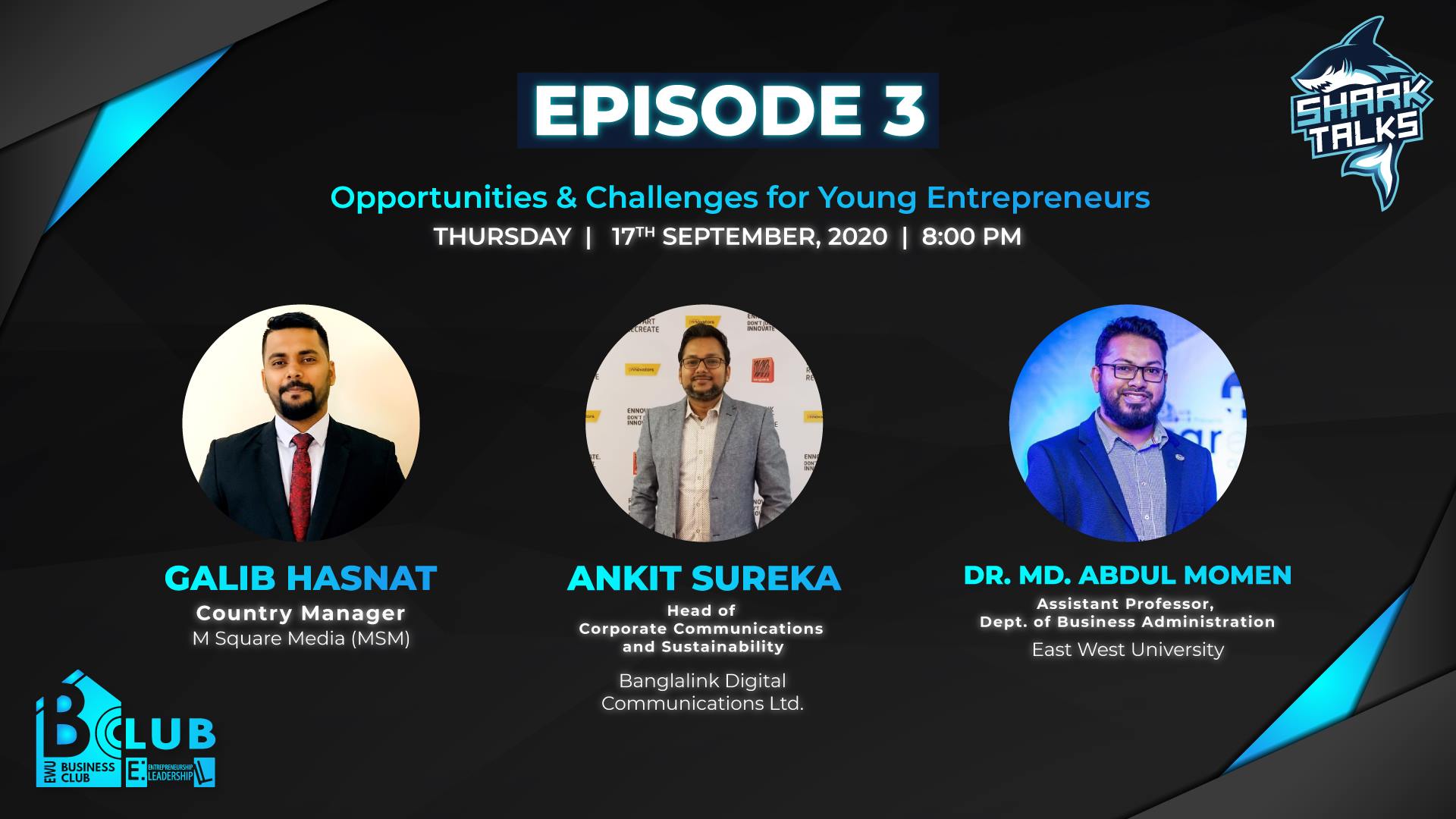 SHARK TALKS: Opportunities and Challenges for Youn...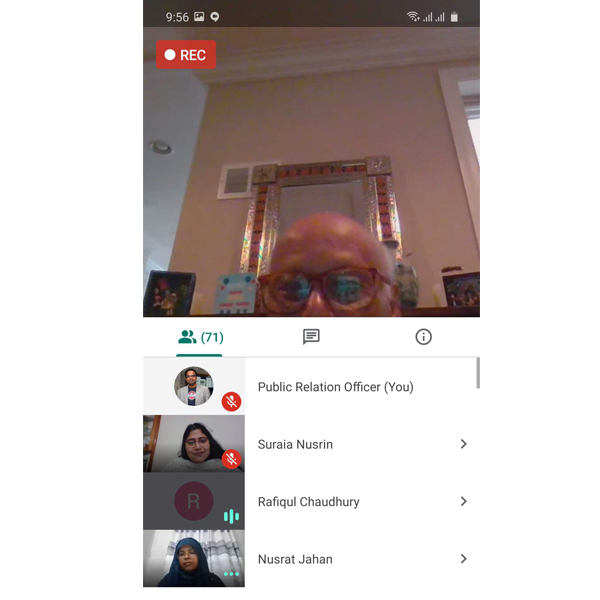 EWUCRT Organized a Research Webinar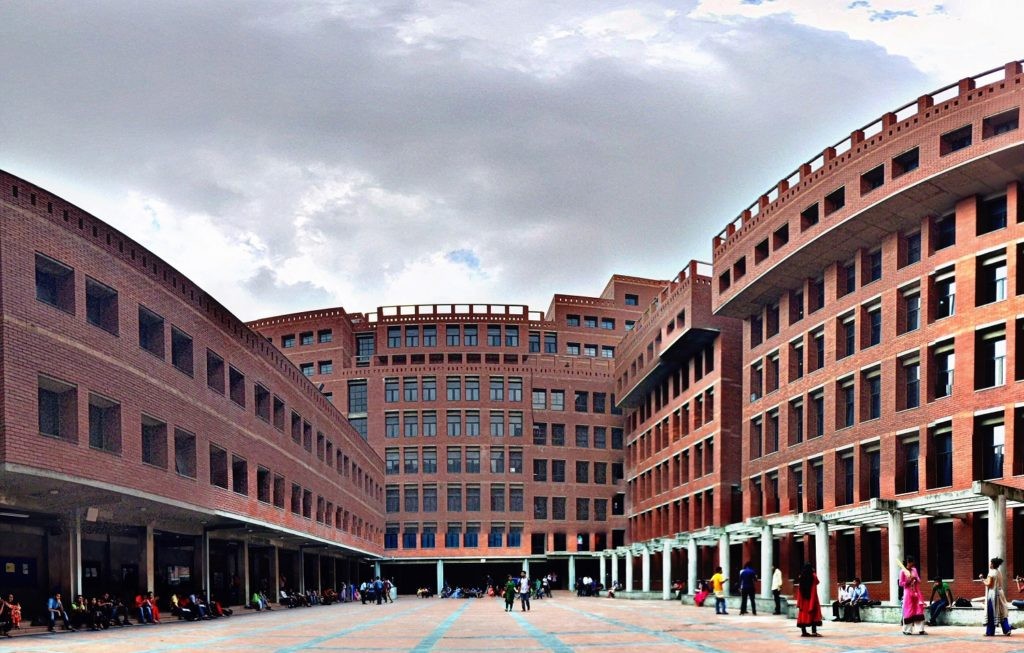 EWU Donates Laptop for its Underprivileged Student...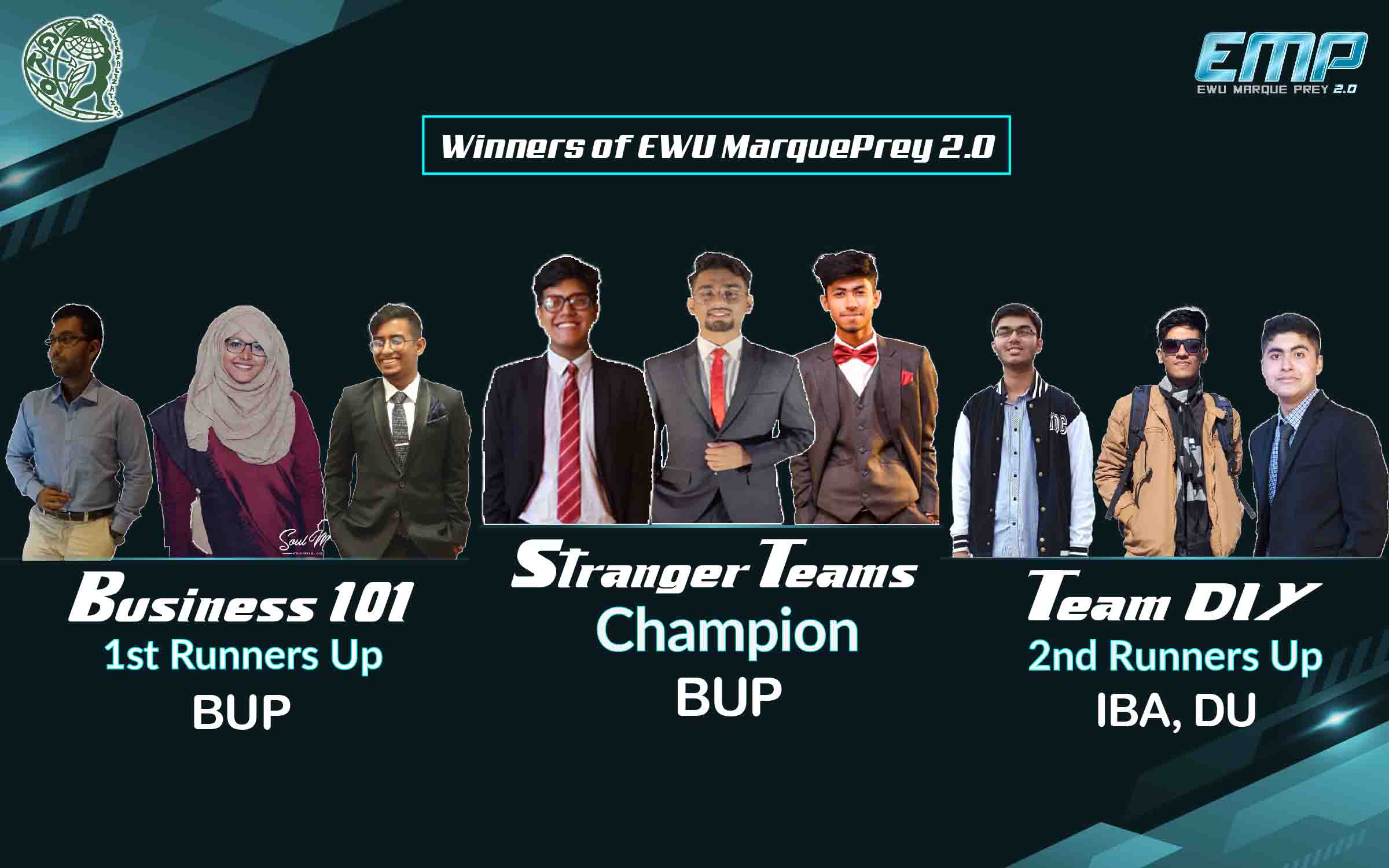 EWU MarquePrey 2.0 an Agro Branding Competition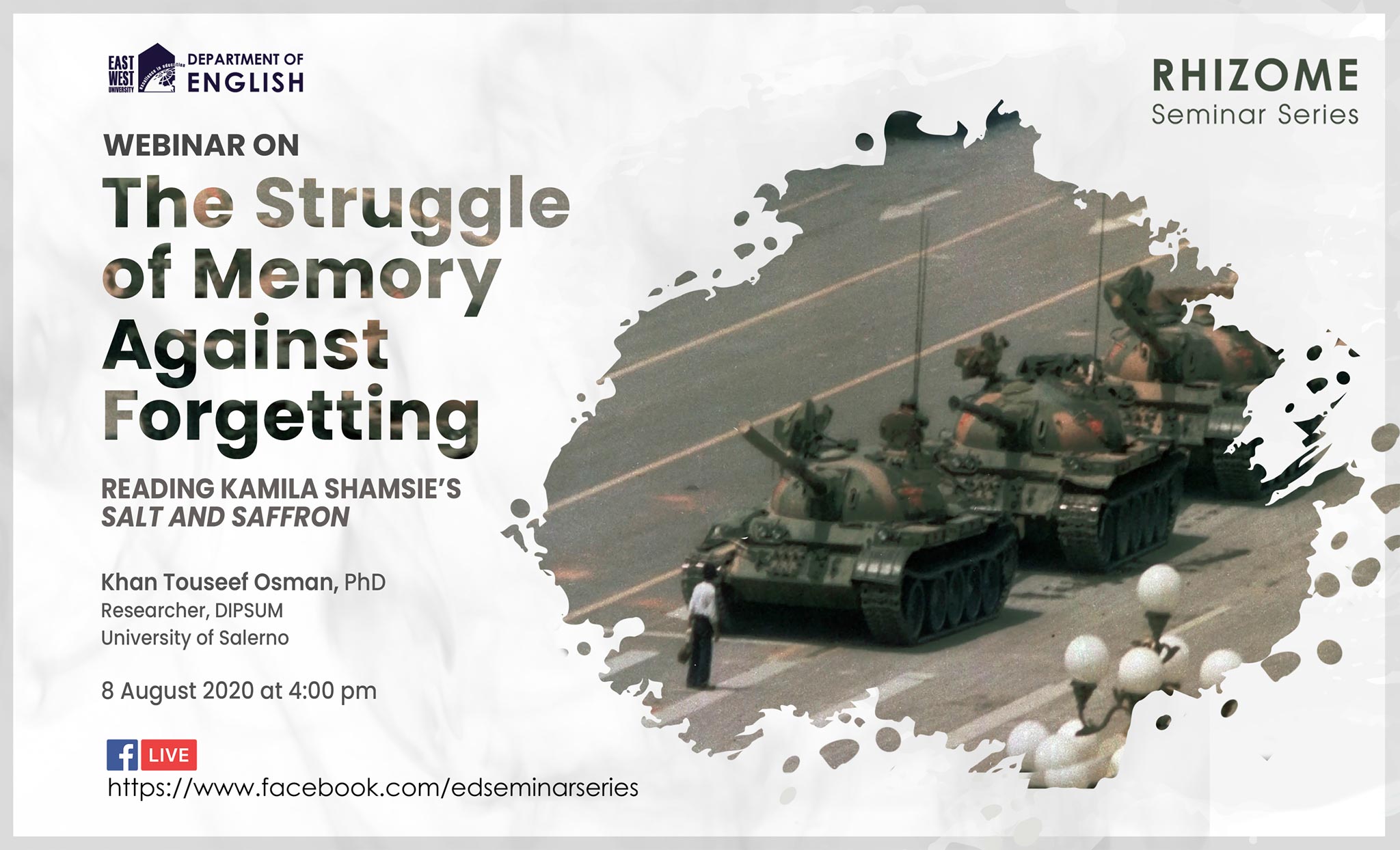 Webinar on "The Struggle of Memory against Forgett...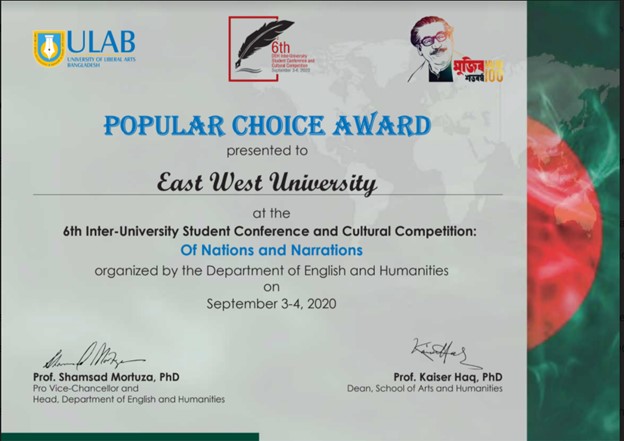 Department of English (EWU) participated in "Of Na...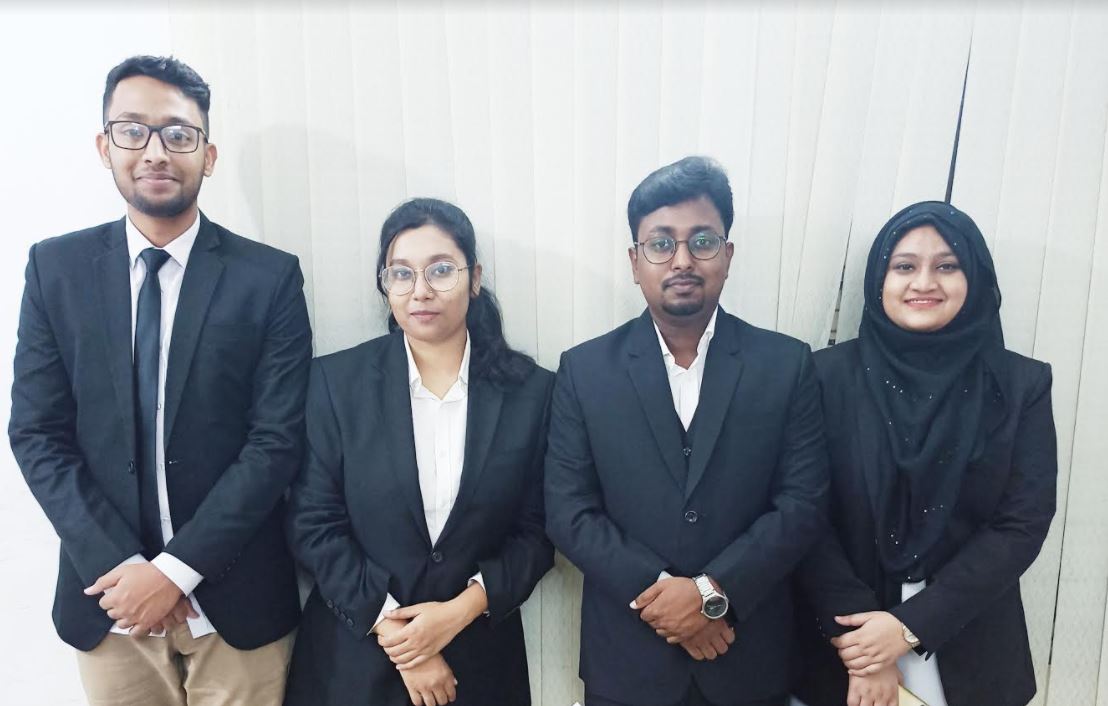 East West University Moot Court Team has won the "...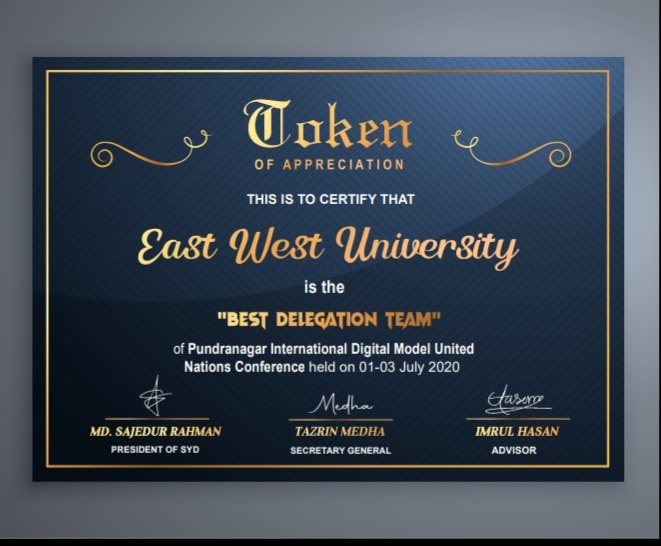 Model United Nations Conference in Pundranagar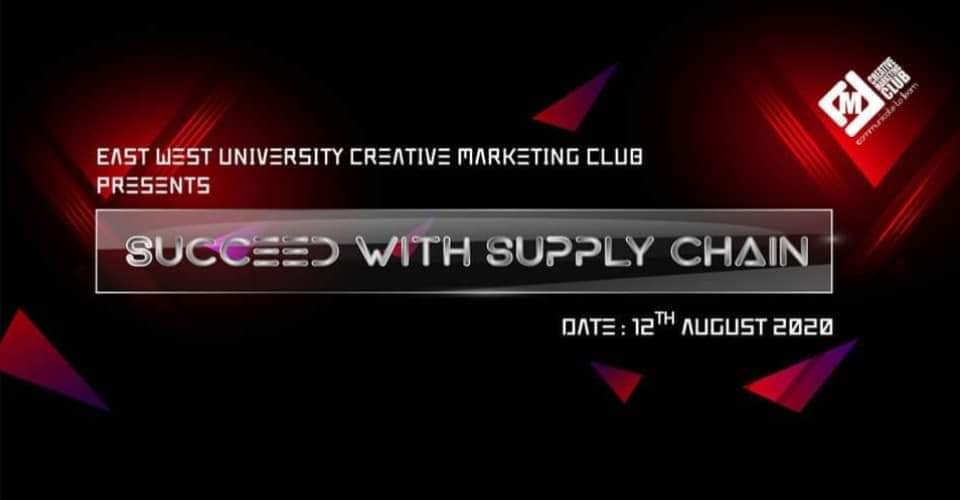 Succeed With Supply Chain: A definitive guideline...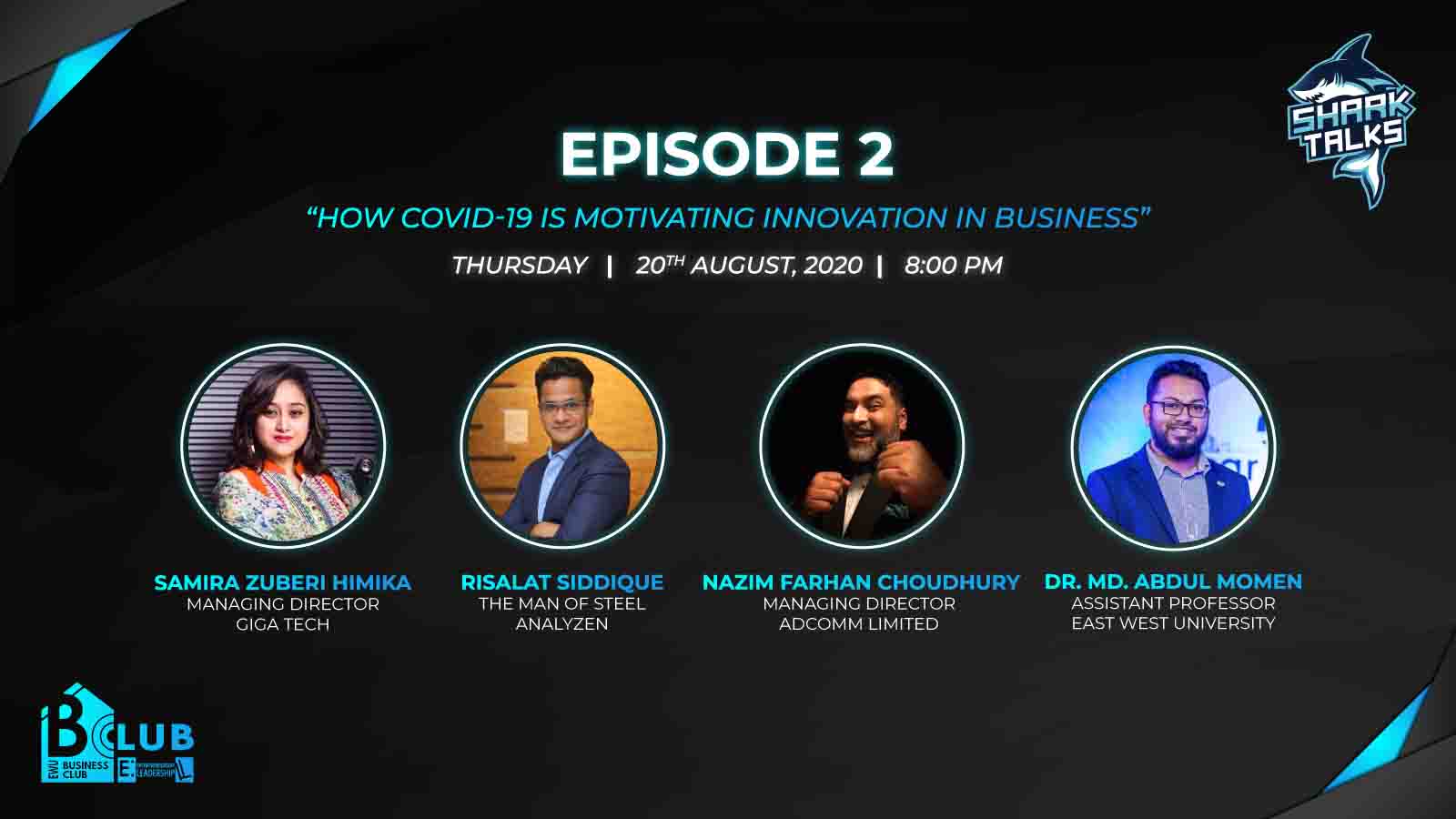 Shark Talks: Episode 2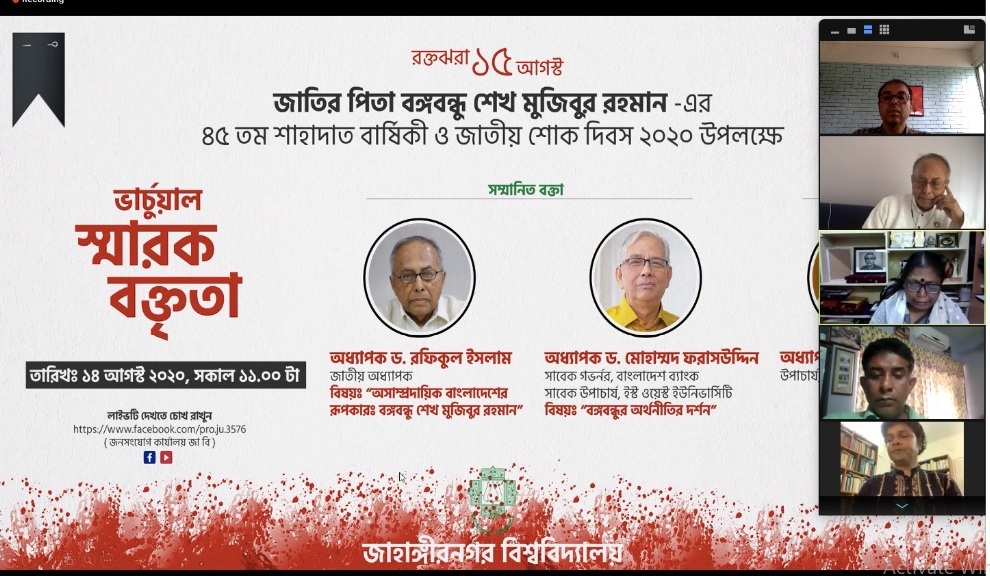 Chief Adviser of EWU Participated as a Distinguish...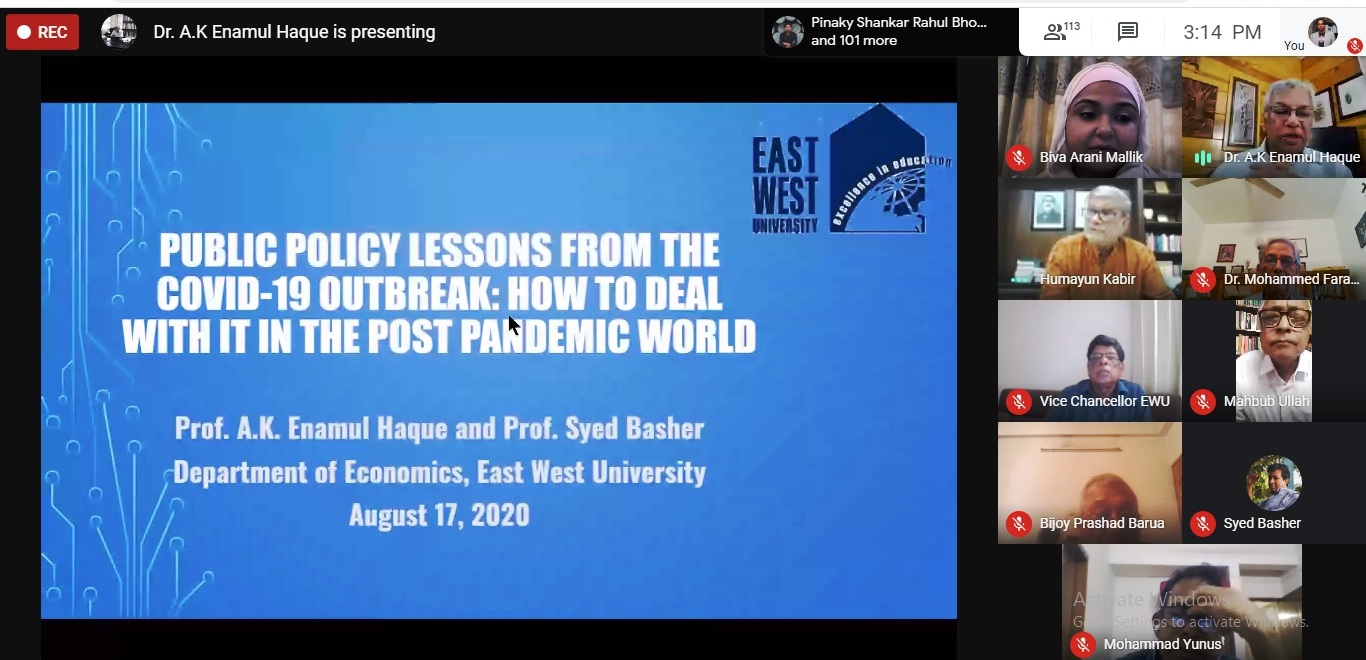 Department of Economics Organised a Webinar on COV...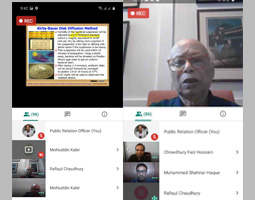 EWUCRT Organized a Research Webinar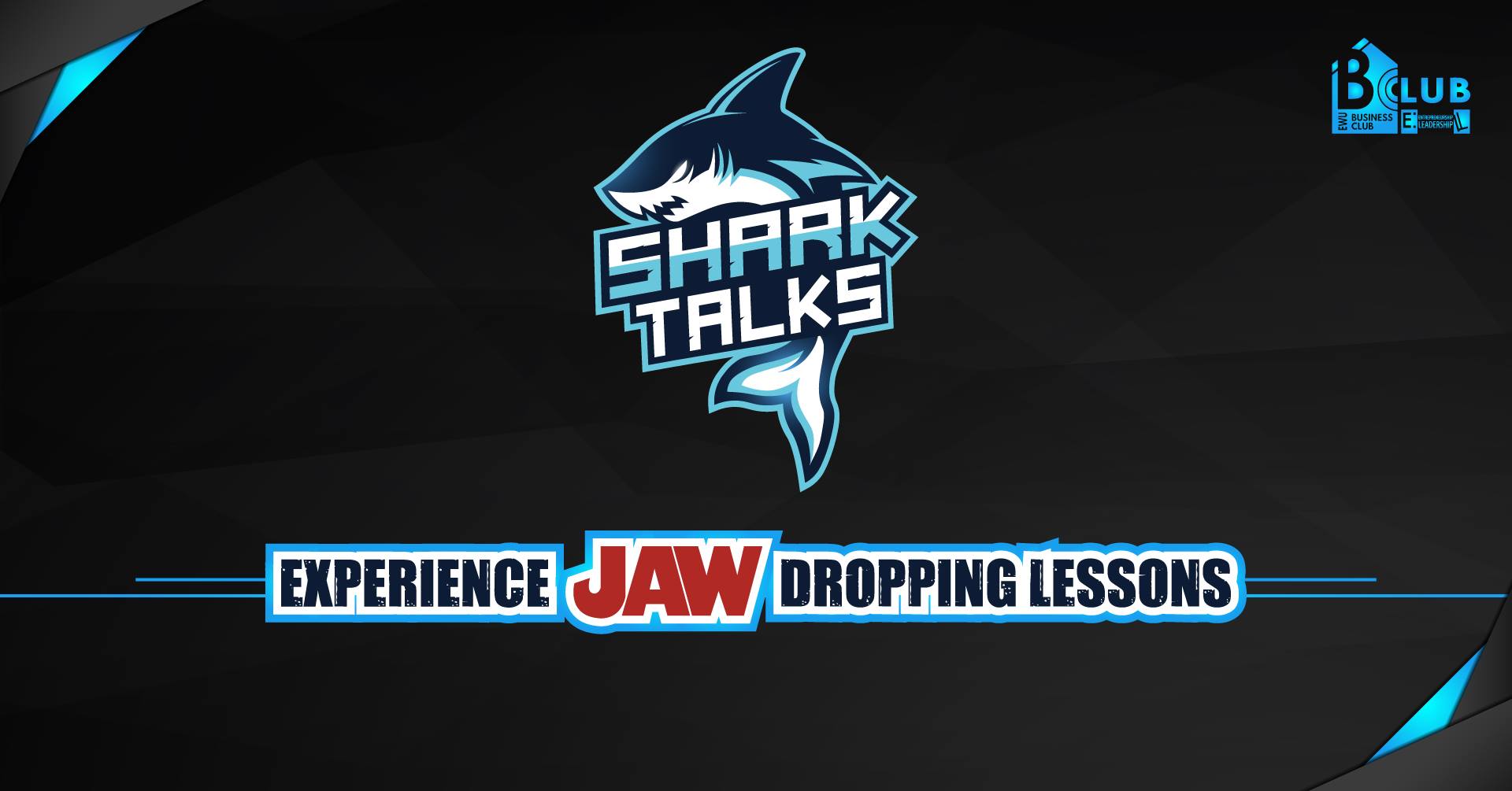 Shark Talks: The Art of Vertical Storytelling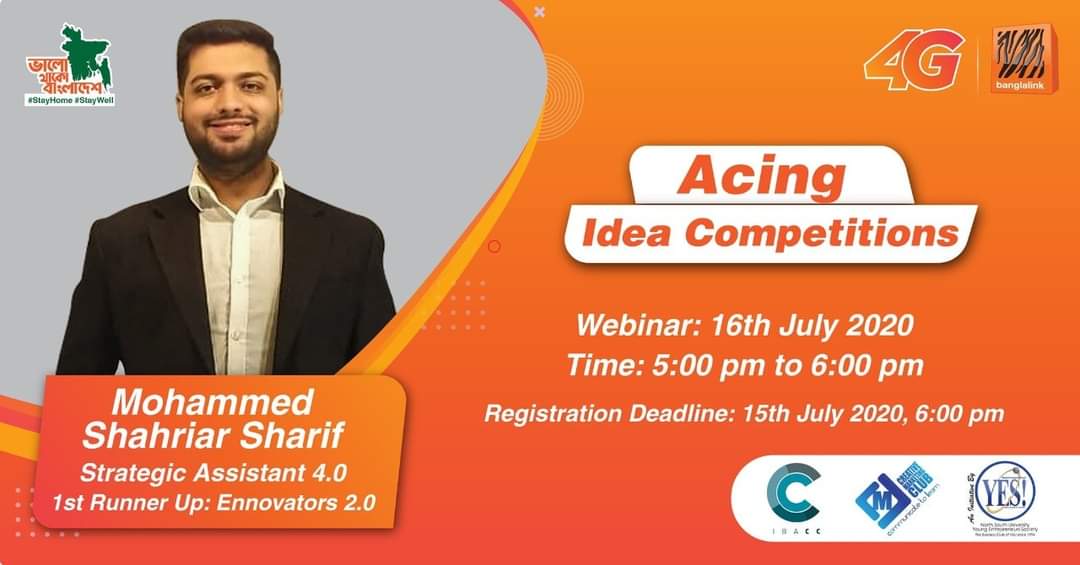 Banglalink collaborates with EWUCMC to help studen...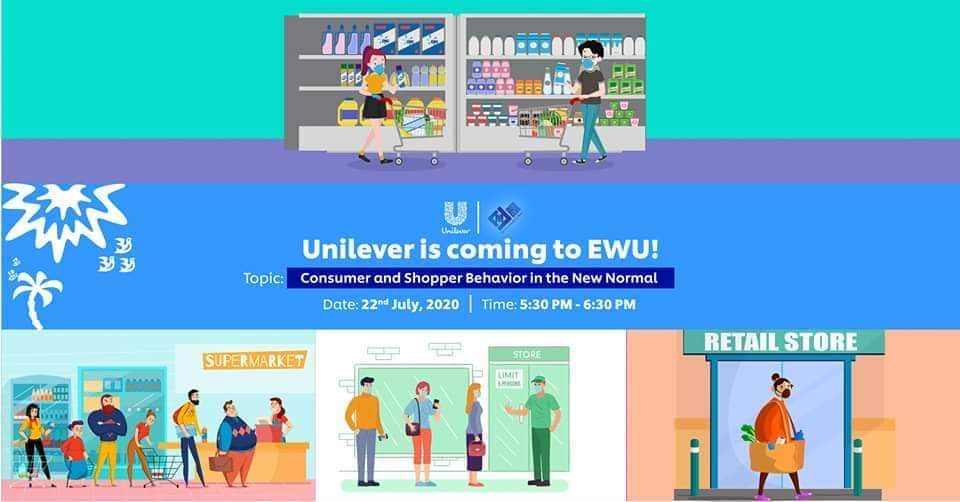 EWUCMC & Unilever Bangladesh enlighten the student...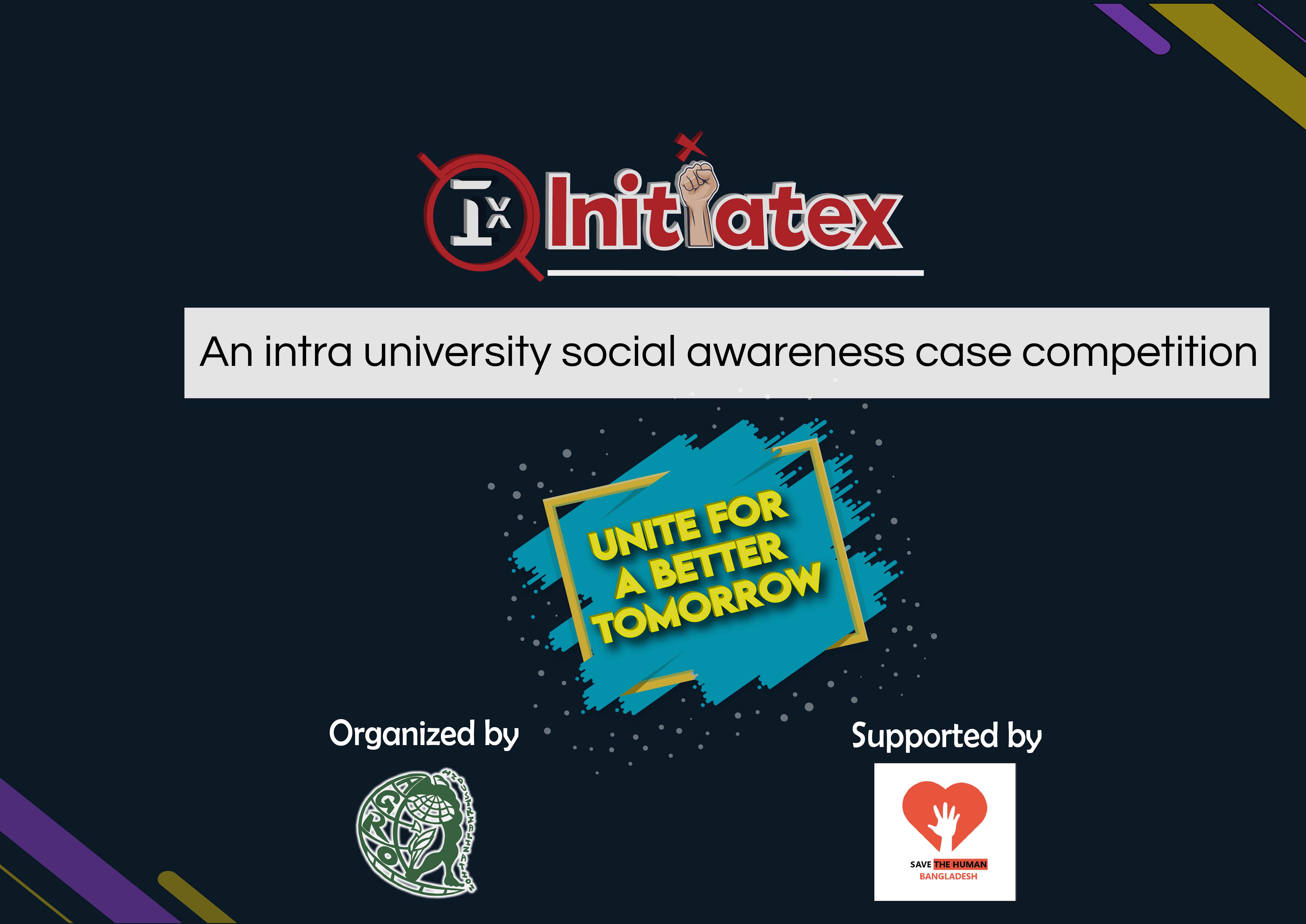 A successful completion of "Initiatex"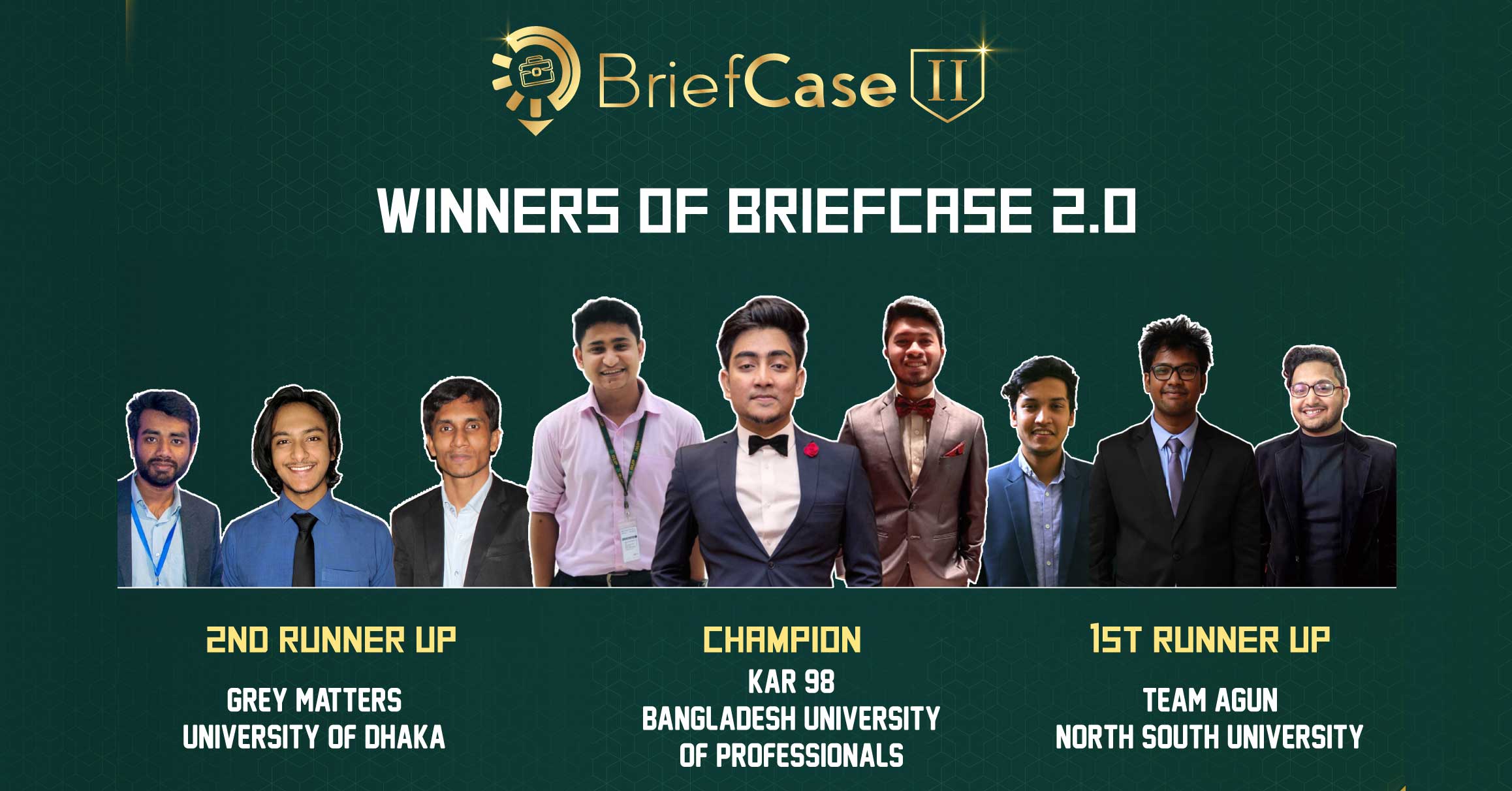 Curtain Comes Down On BriefCase 2.0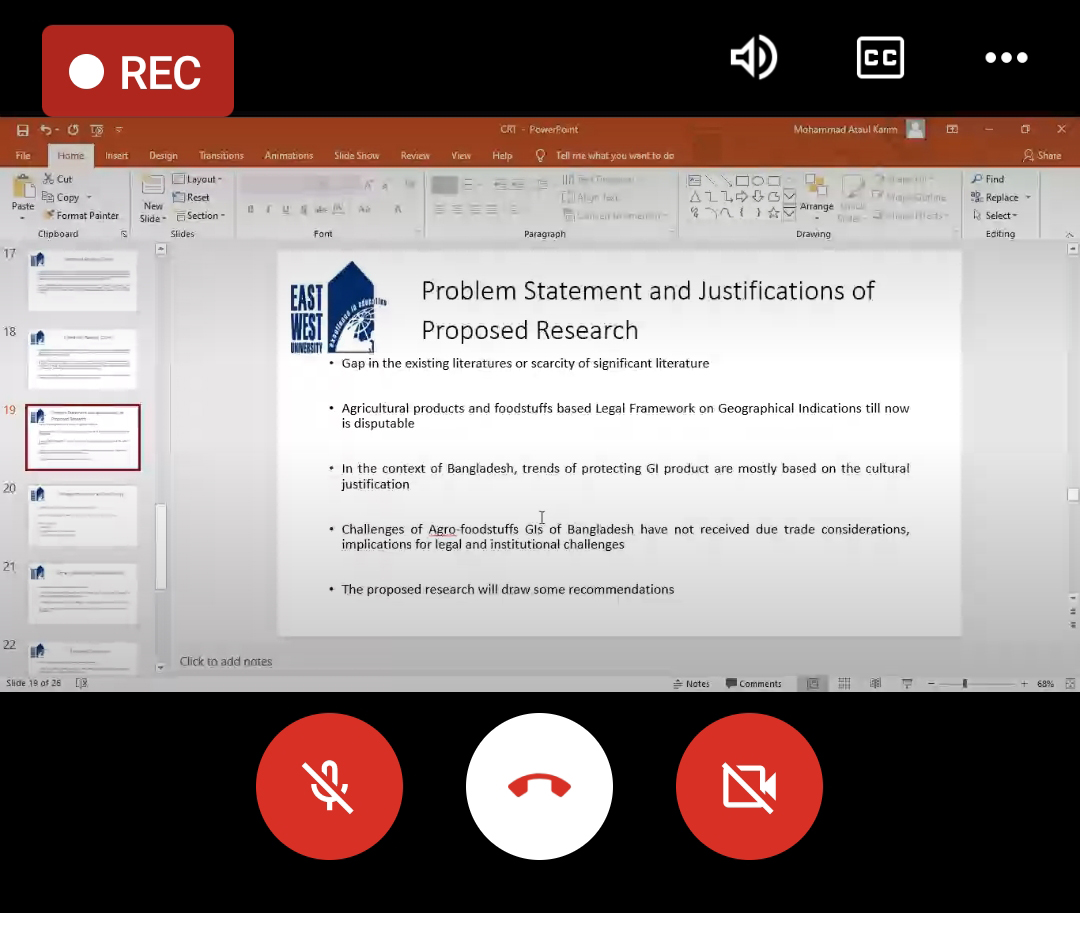 EWUCRT ORGANISED AN ONLINE RESEARCH SEMINAR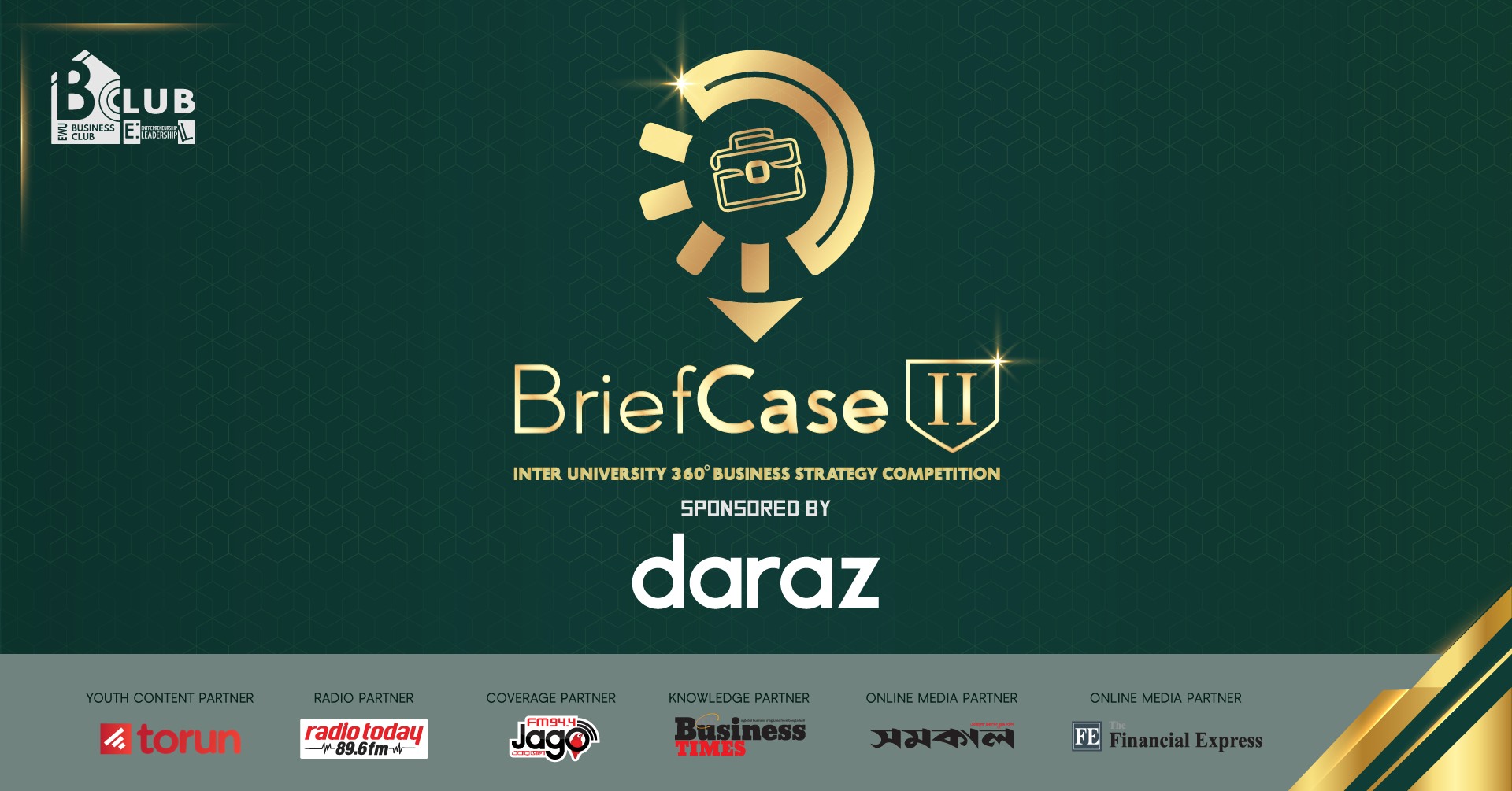 BriefCase 2.0- For the Second Time
Learning gets a new definition through 'Corporate...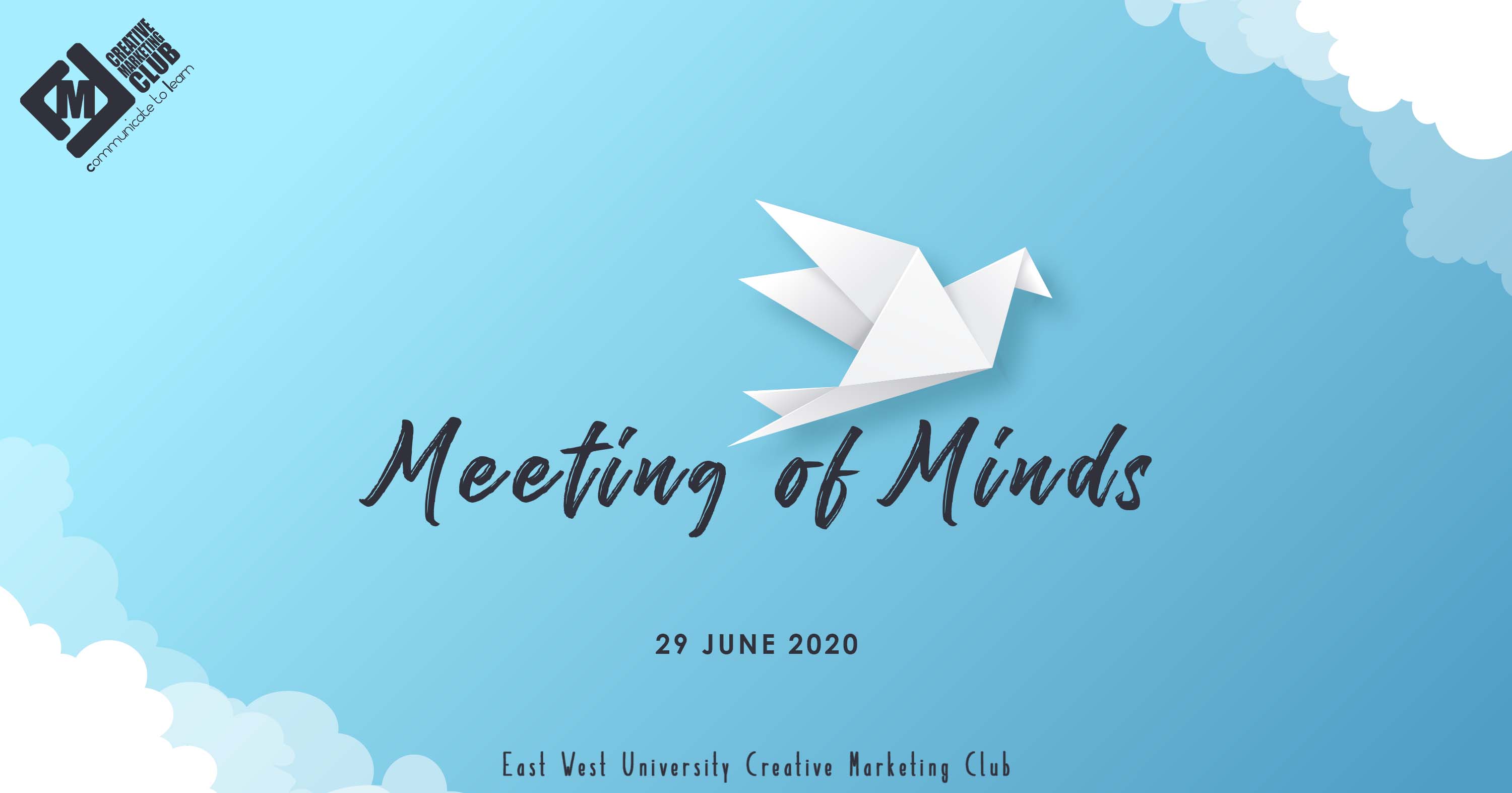 Students get mental assistance through "Meeting of...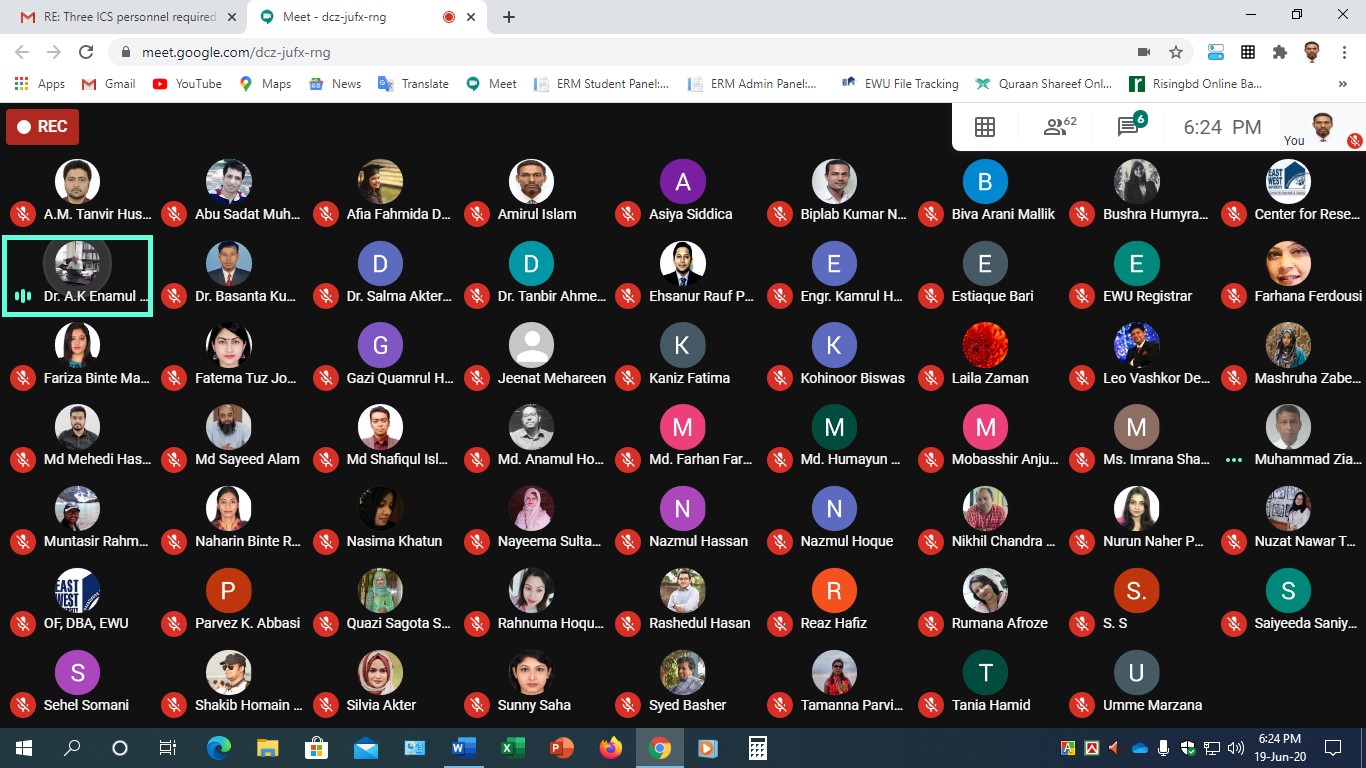 EWUCRT Training Workshop on Online Platforms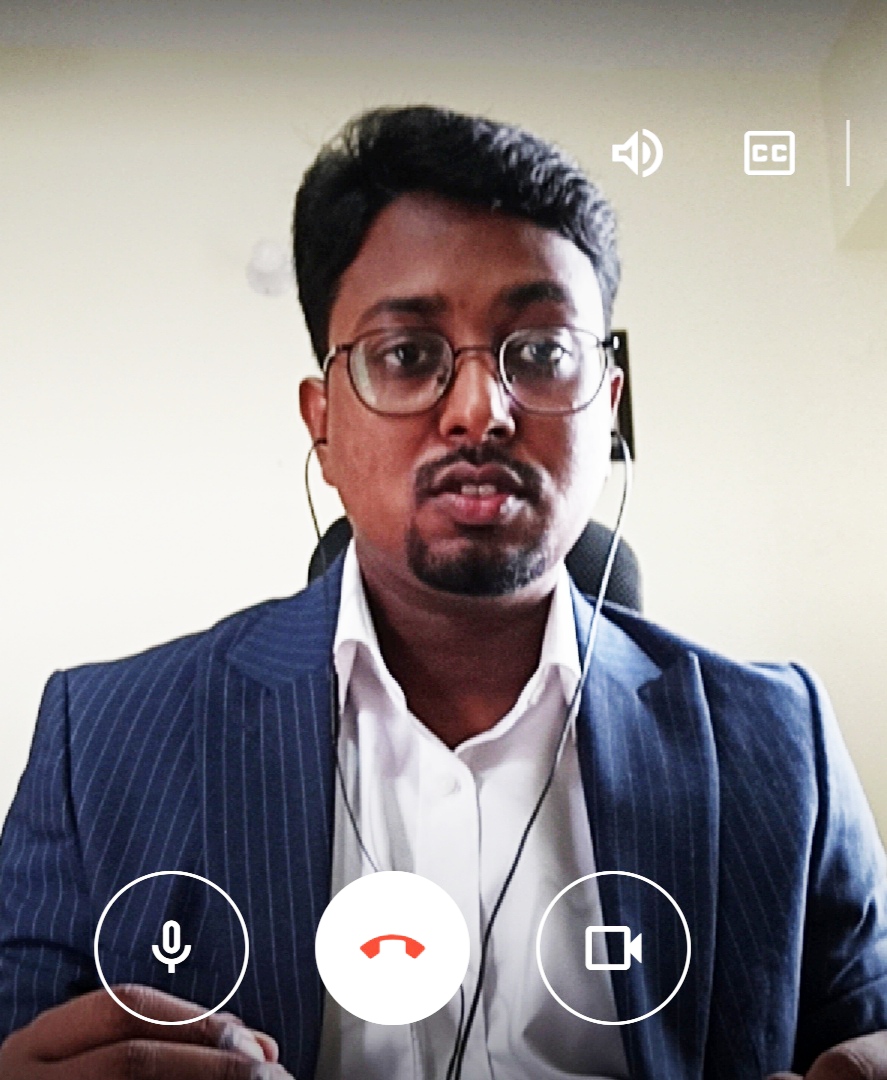 EWUCRT Organised First Online Research Seminar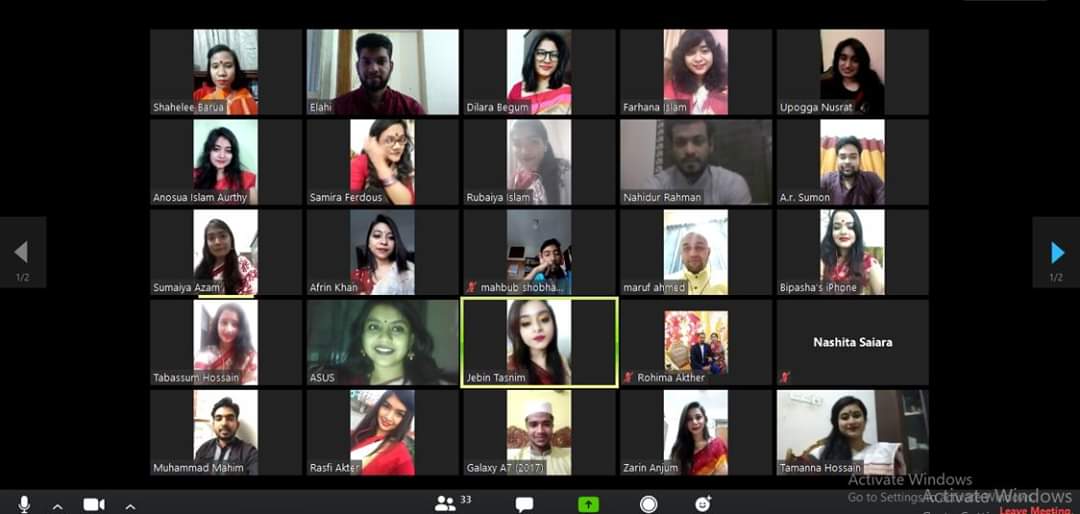 Information Studies and Library Management Departm...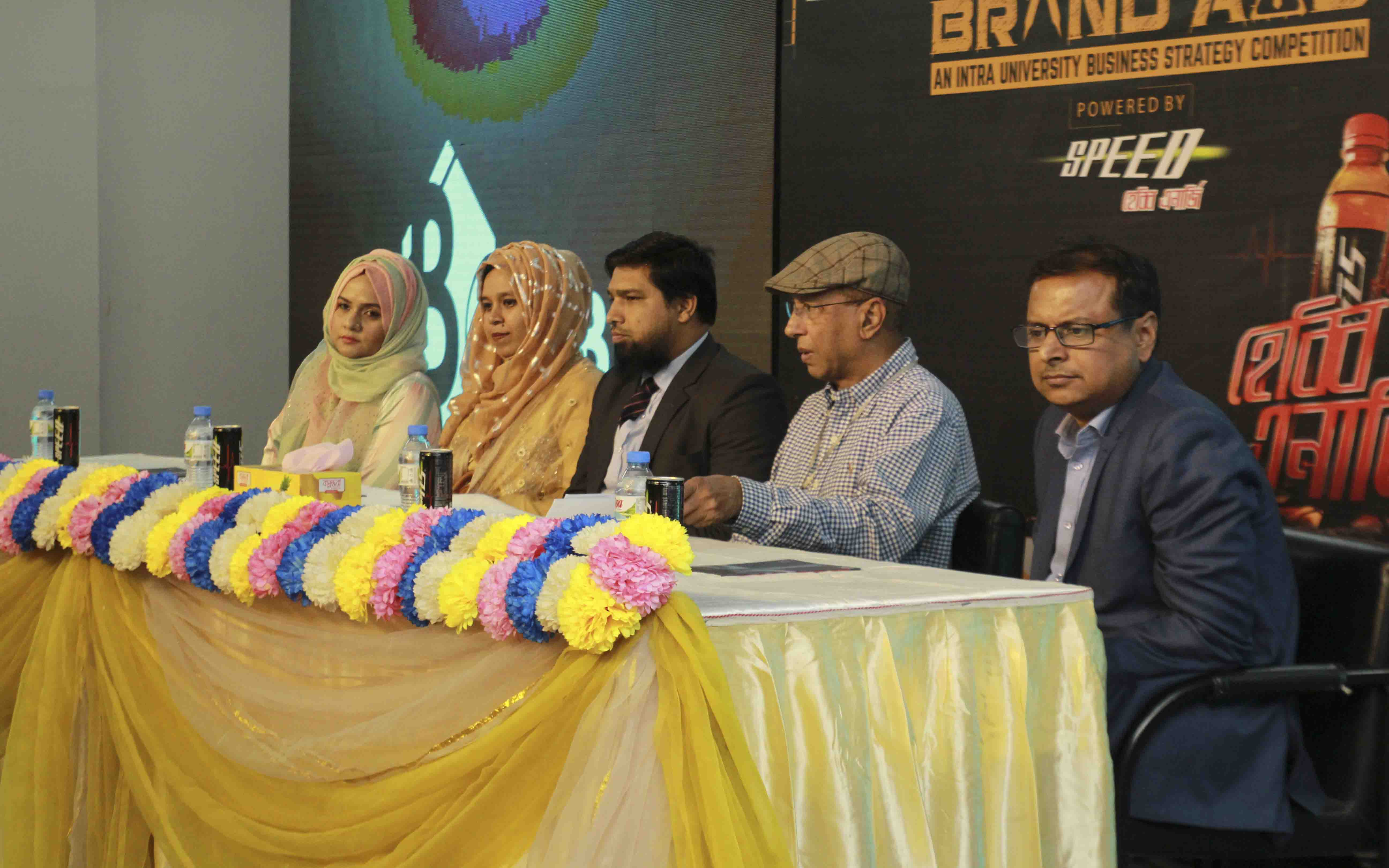 Cracking brand crisis through 'Brand Aid'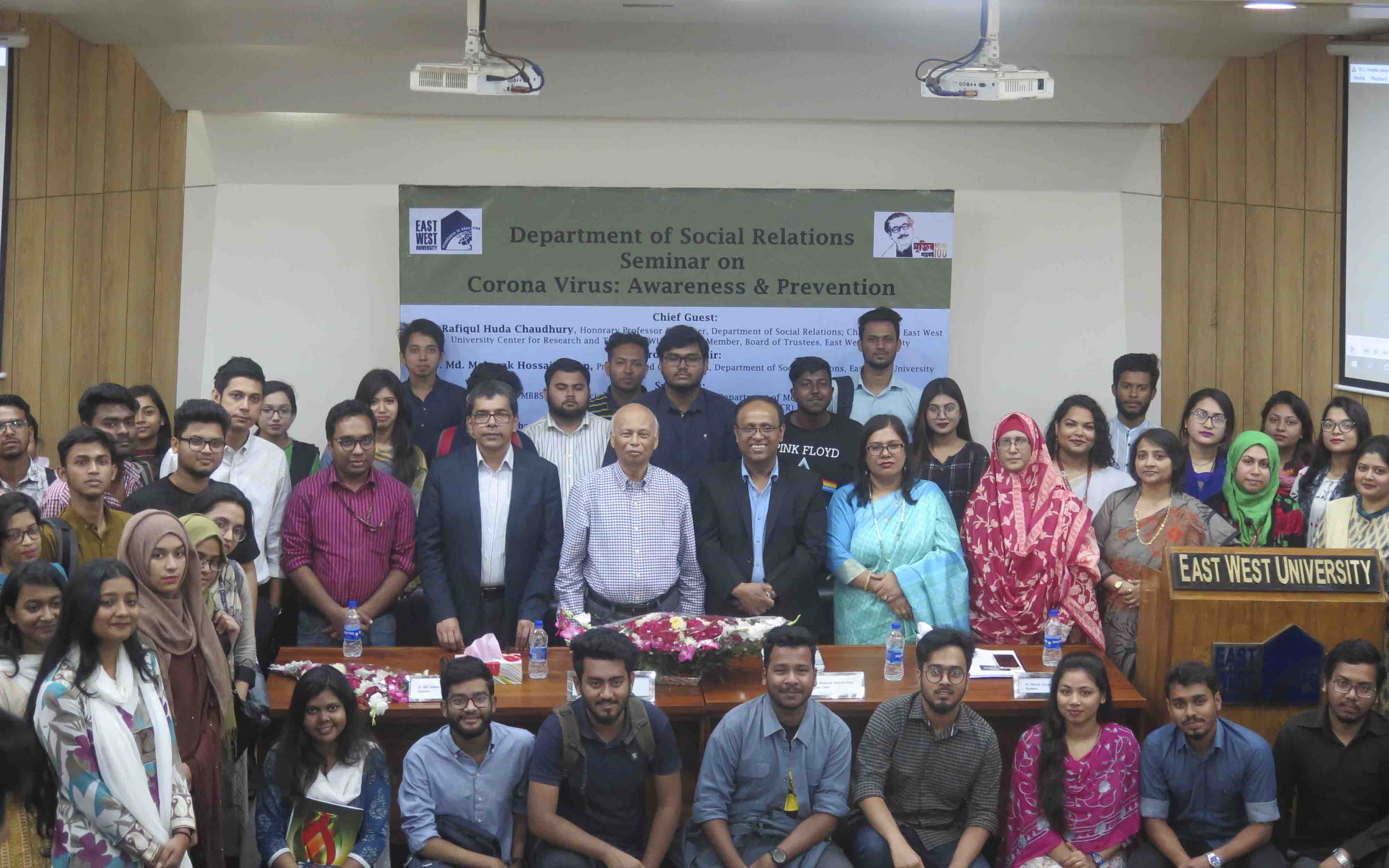 Department of Social Relations Arranges a Seminar...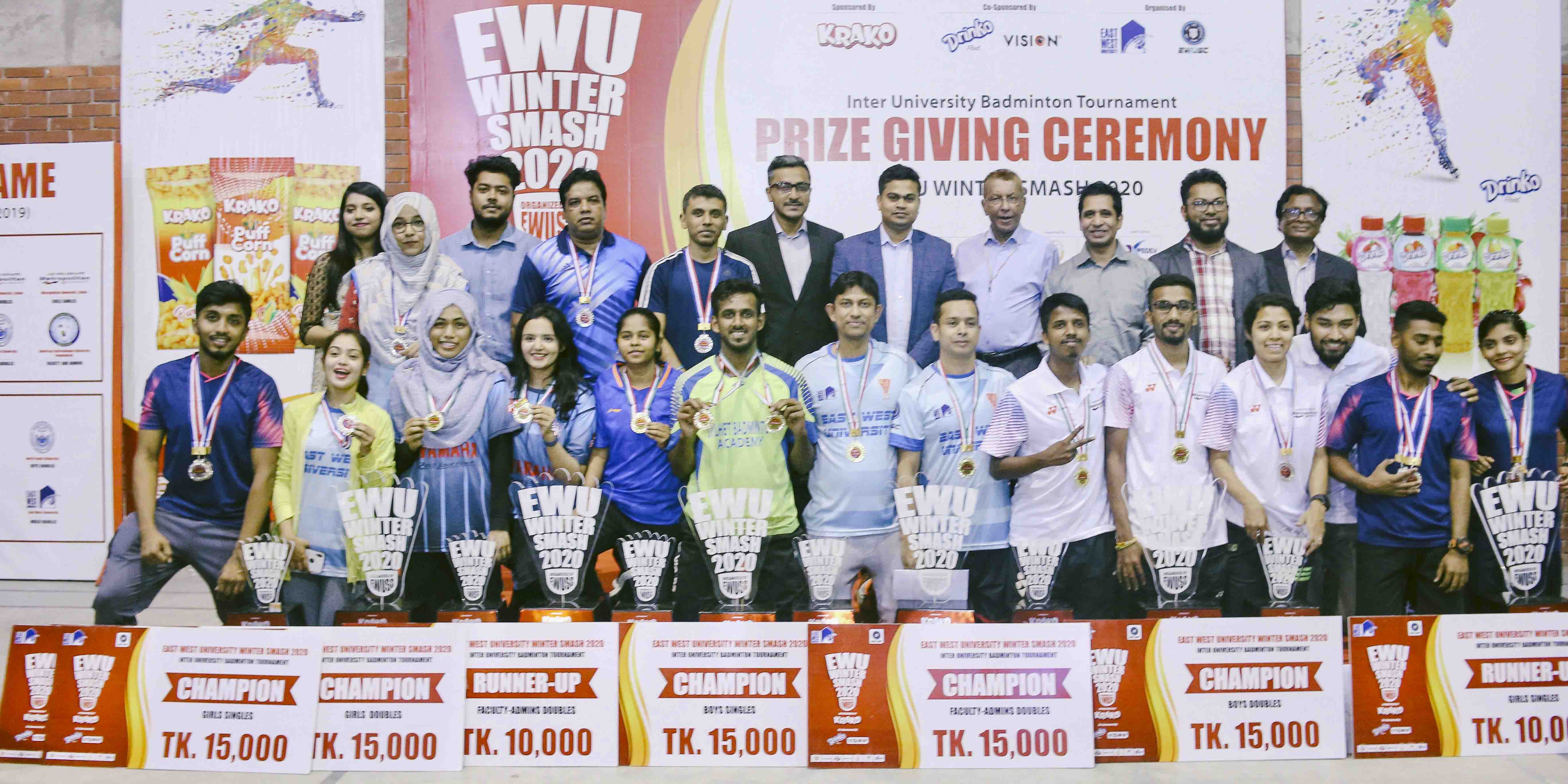 EWU WINTER SMASH 2020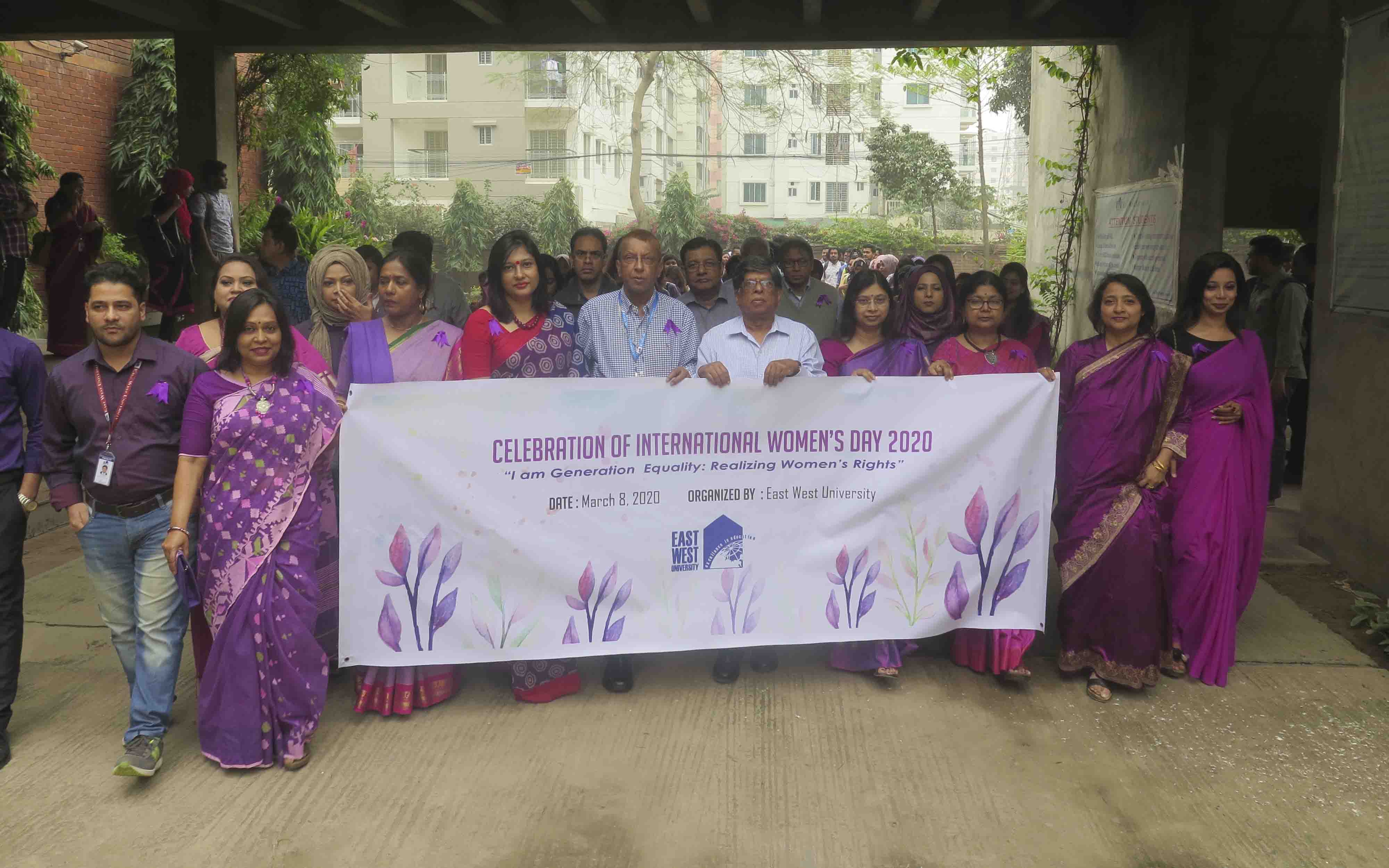 EWU Celebrated International Women's Day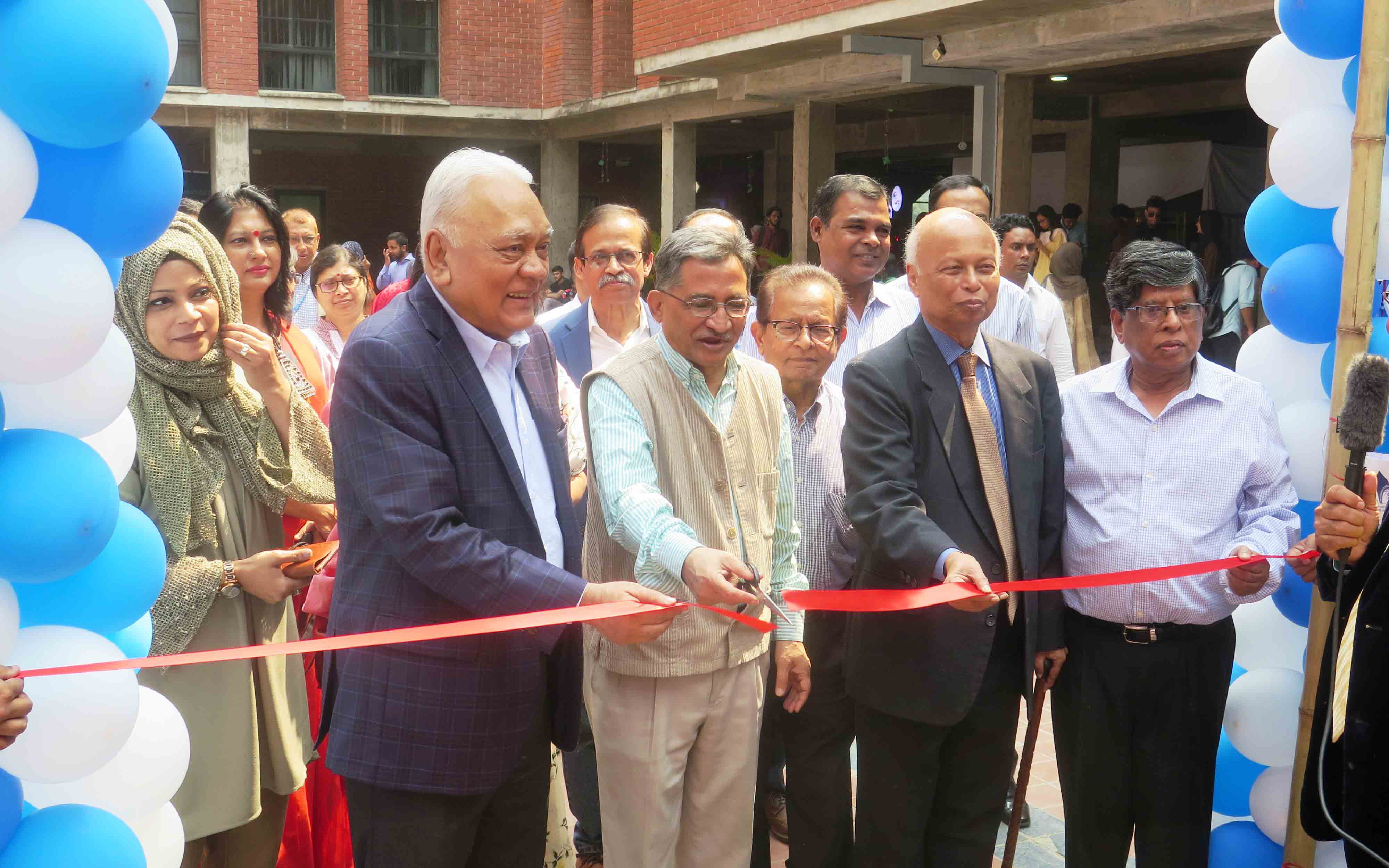 EWUCRT Arranges A Day-Long 'Research Fair'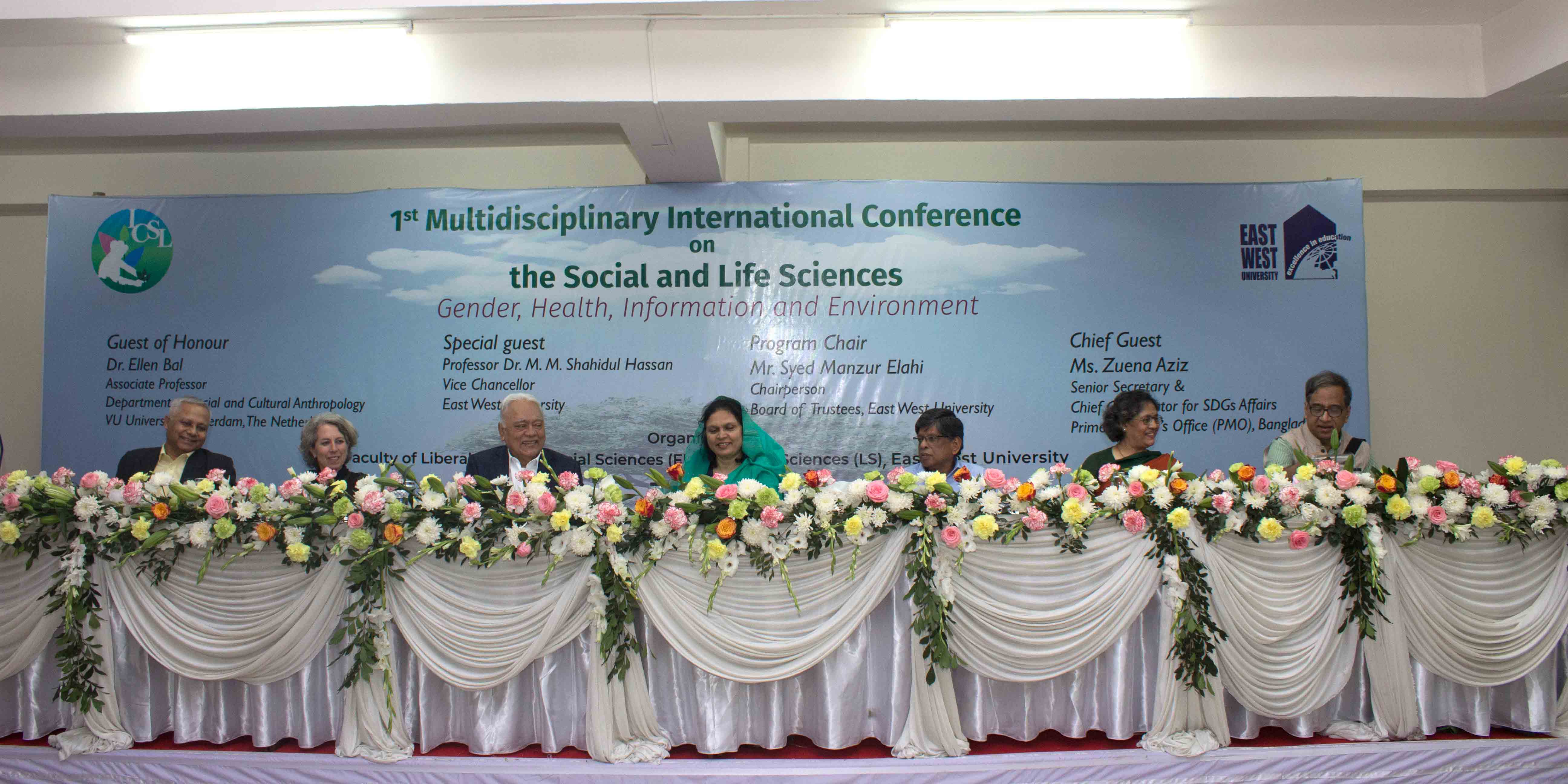 EWU Arranges a Multidisciplinary International Con...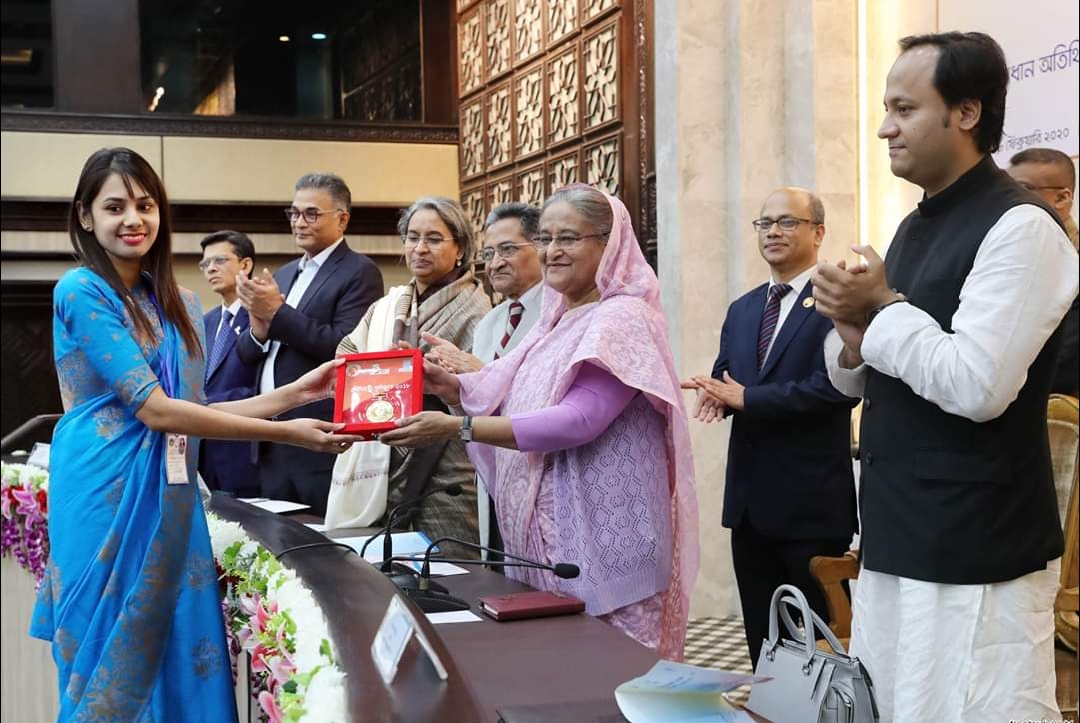 Masiath Mubassira received 'Prime Minister Gold Me...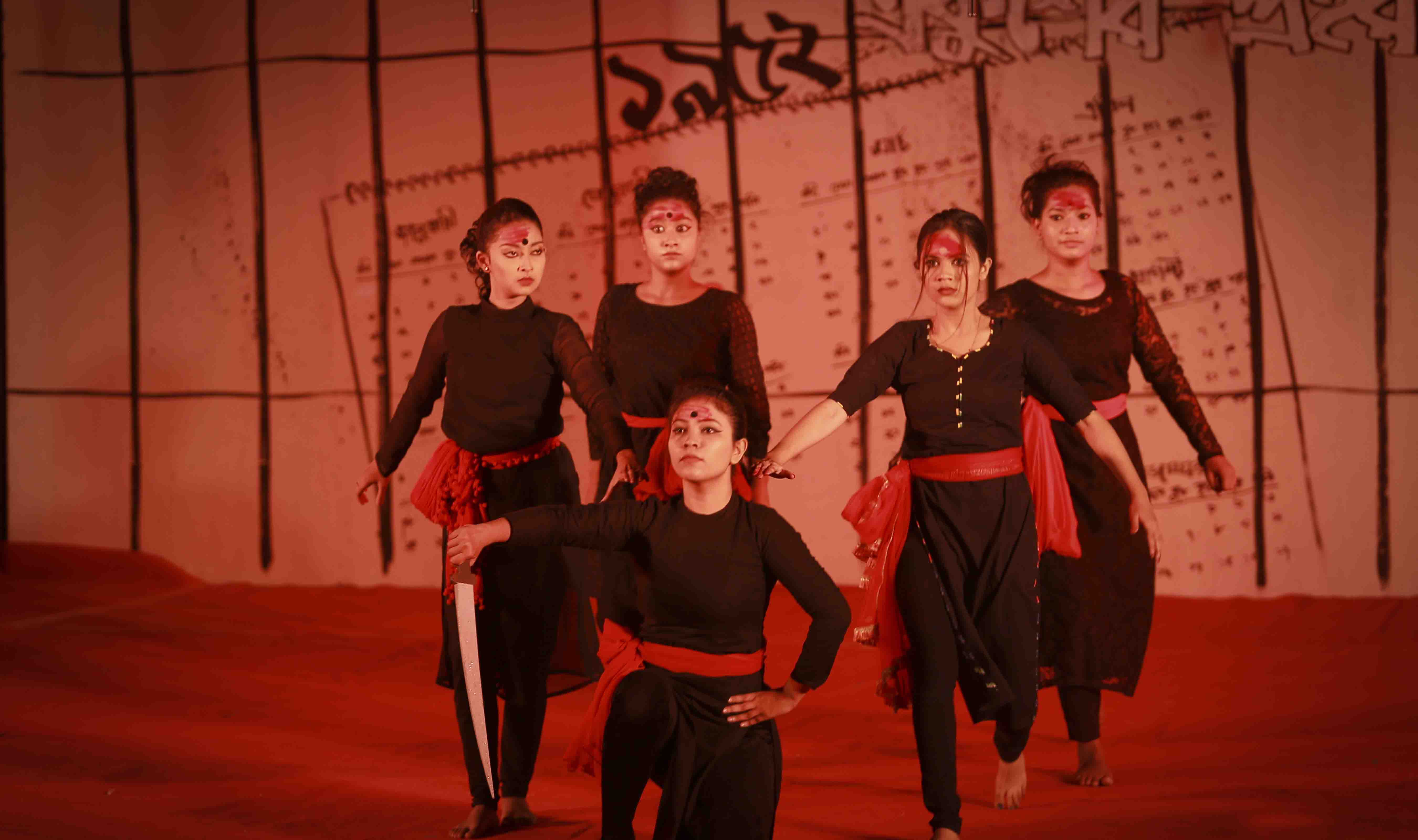 EKUSHER PROHOR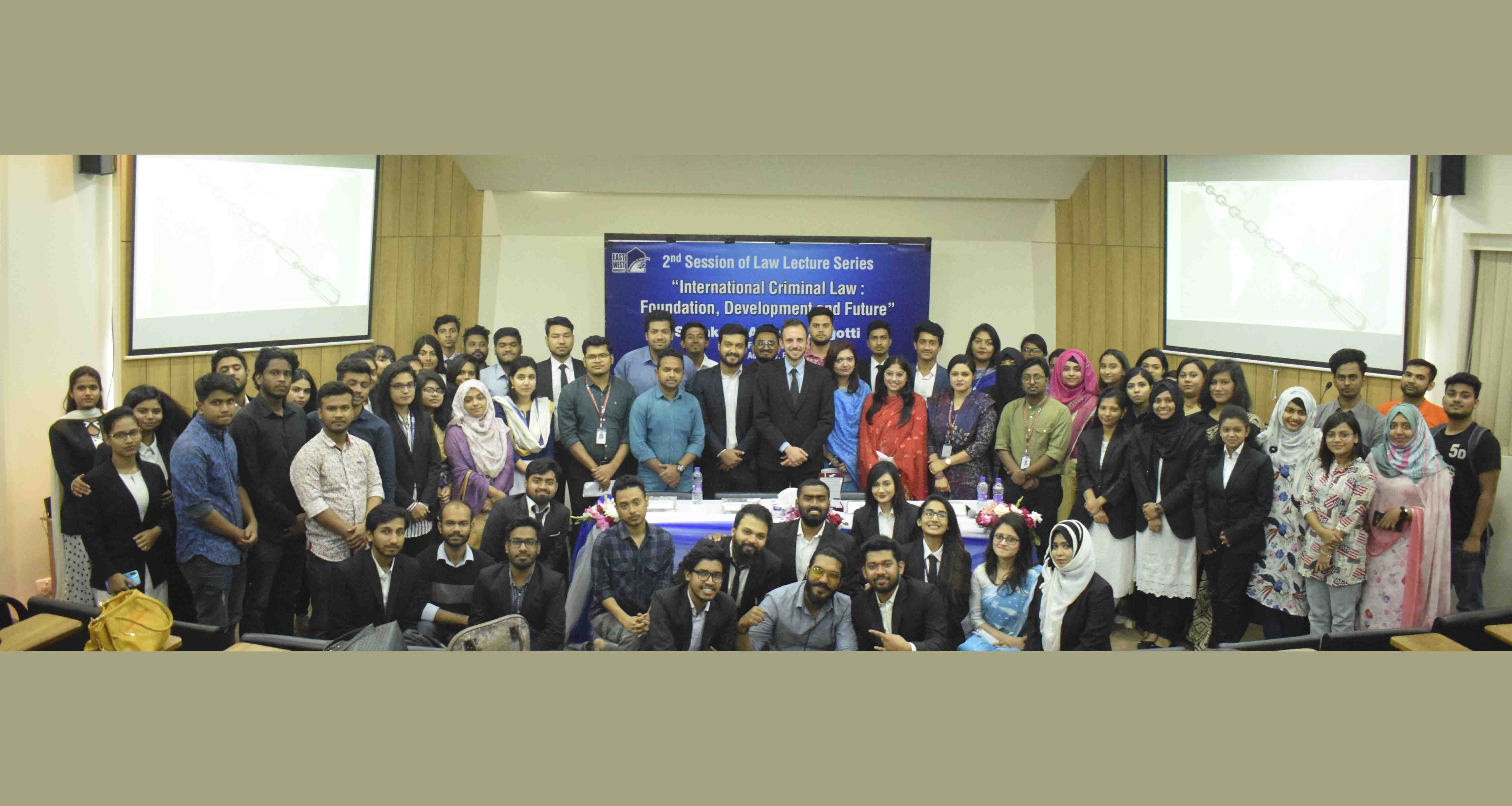 A Lecture on "International Criminal Law: Foundati...
Participation of Workshop on "Status of the IQACs...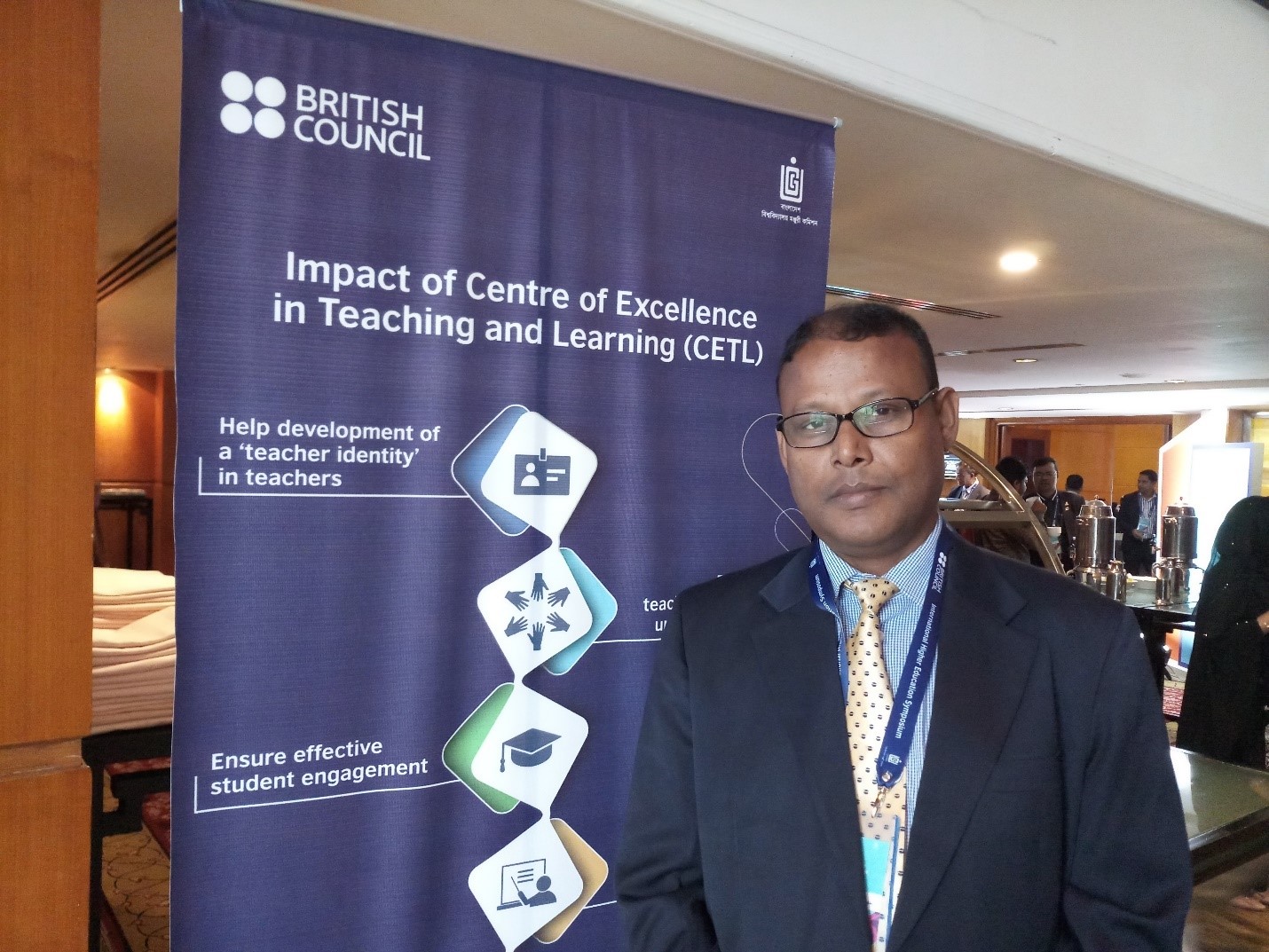 Participation of Symposium on "International Highe...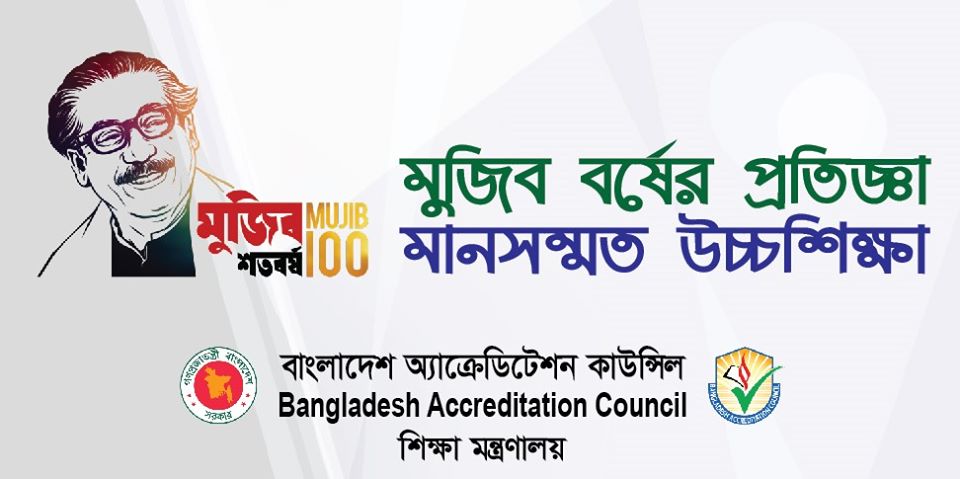 Participation of Consulting Workshop on "Rules of...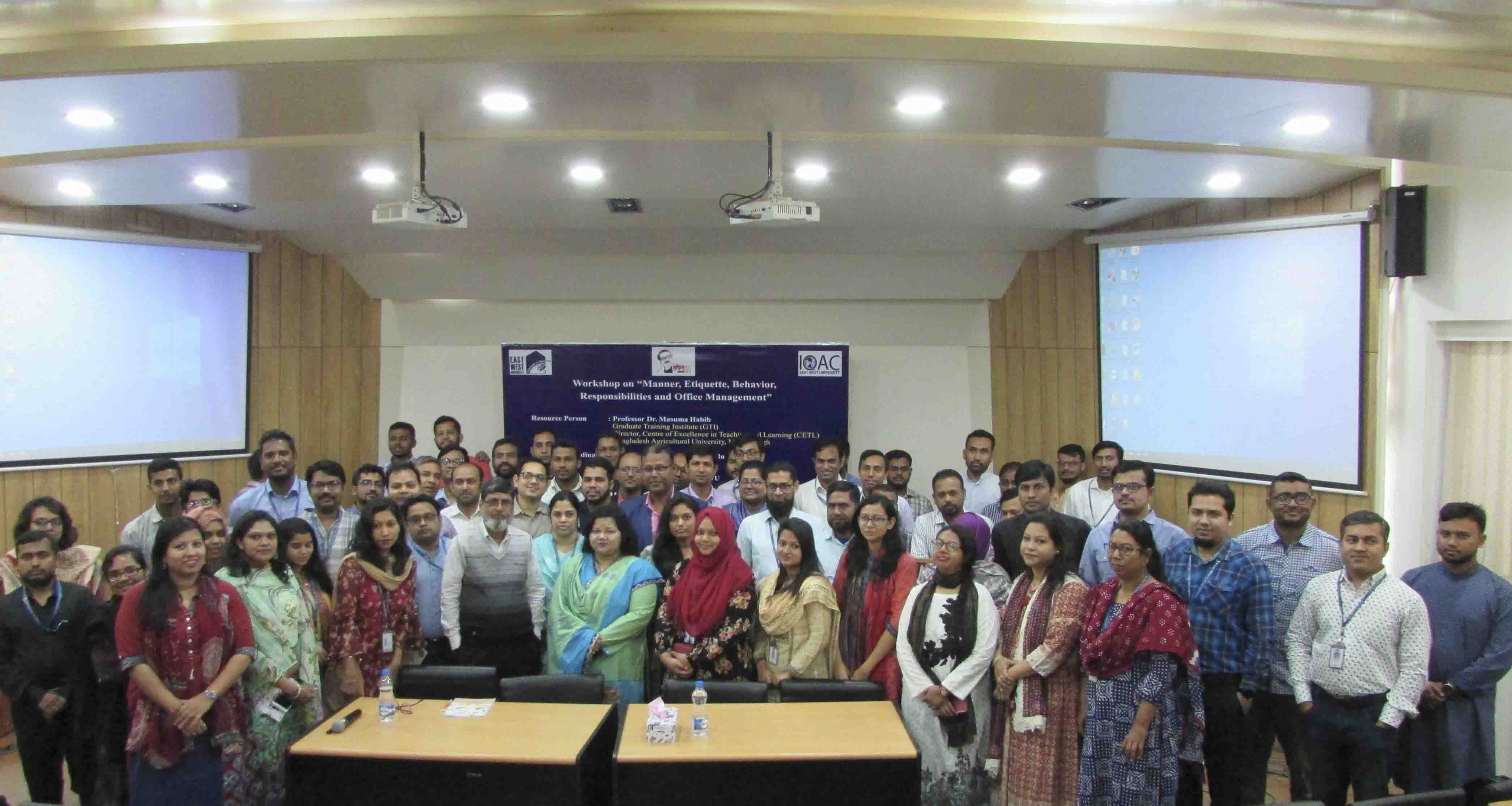 Workshop on "Manner, Etiquette, Behavior, Responsi...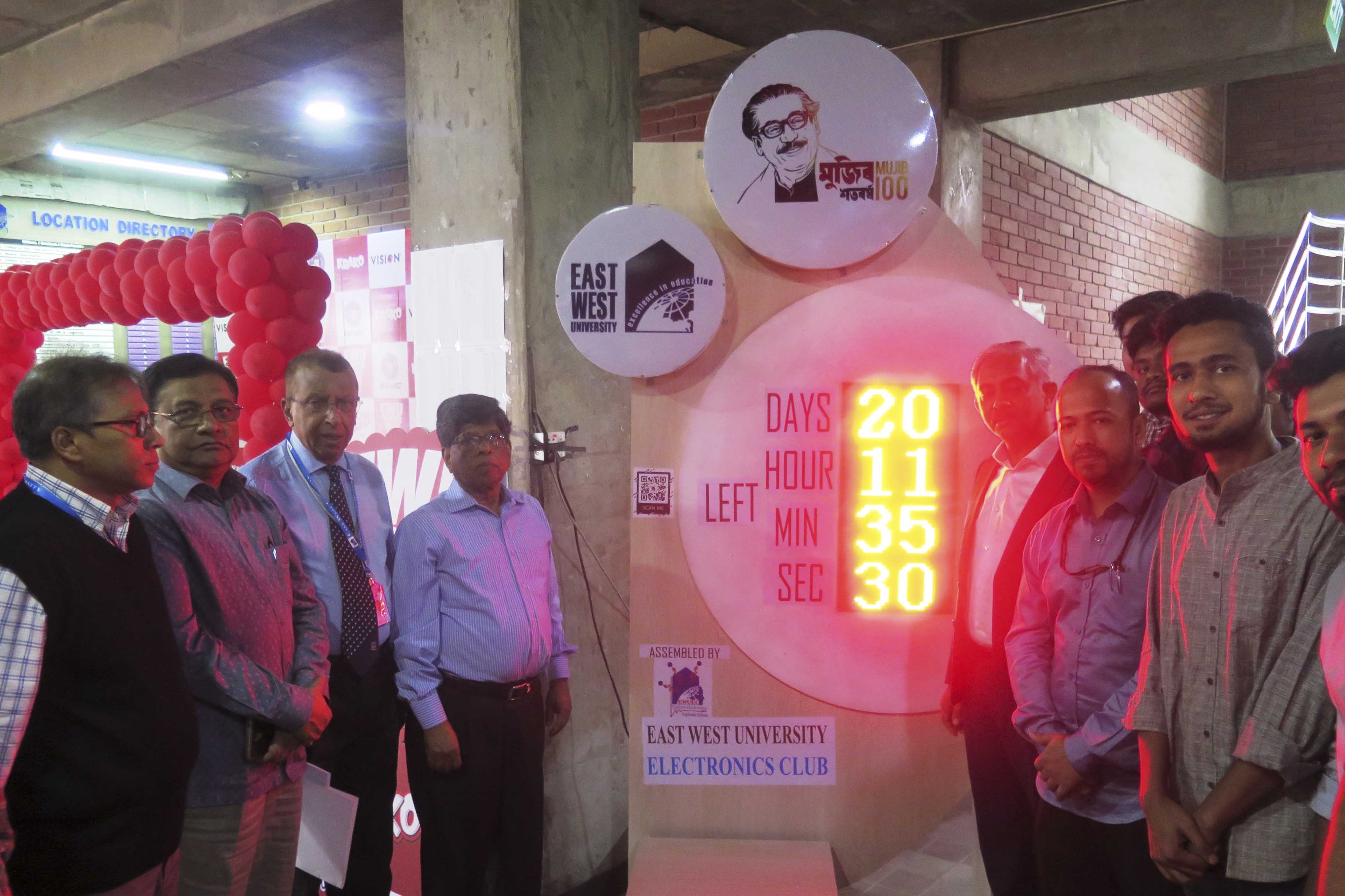 EWU Set the Countdown Board to Celebrate 'Mujib Ba...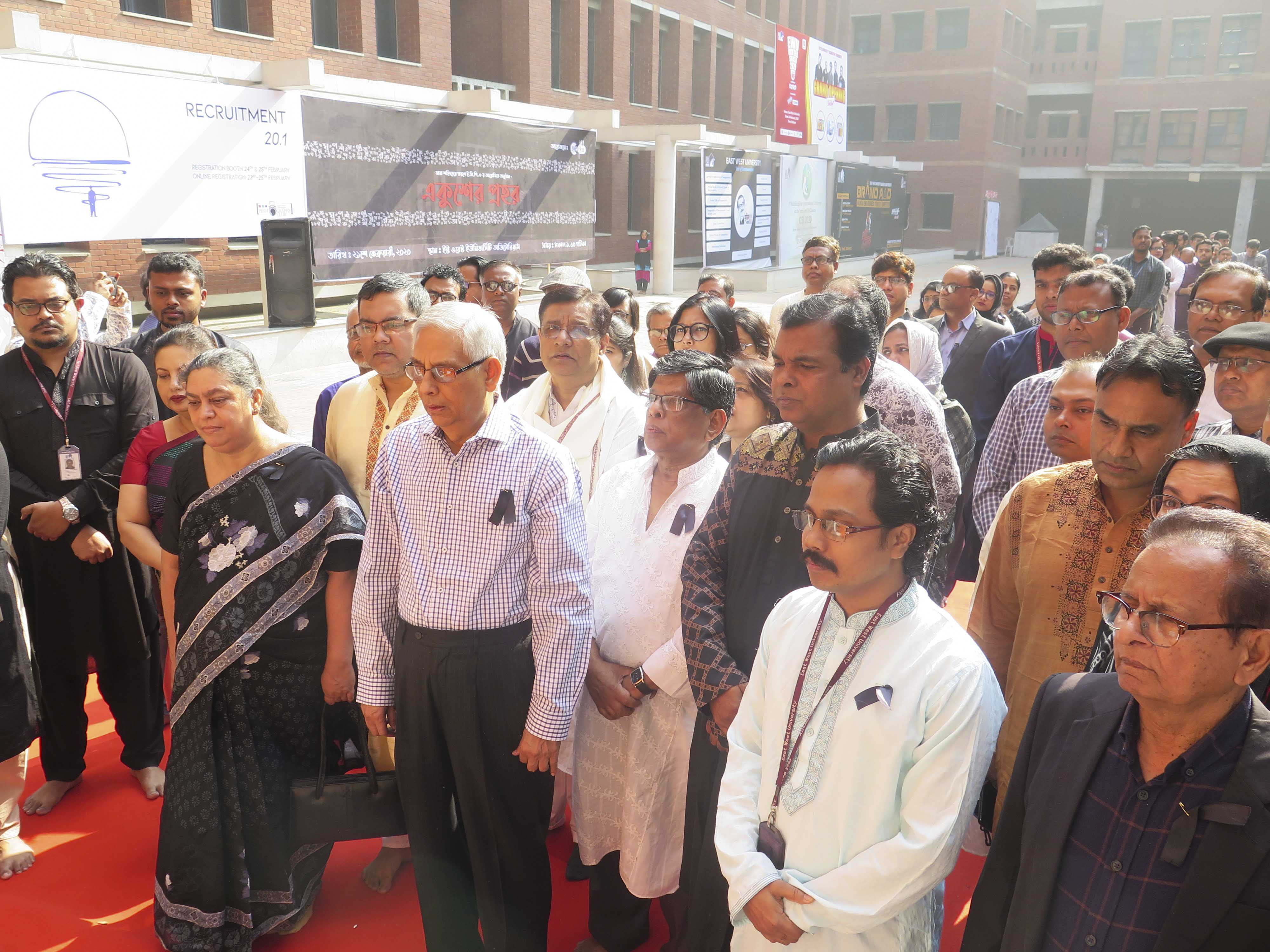 EWU Observed International Mother Language Day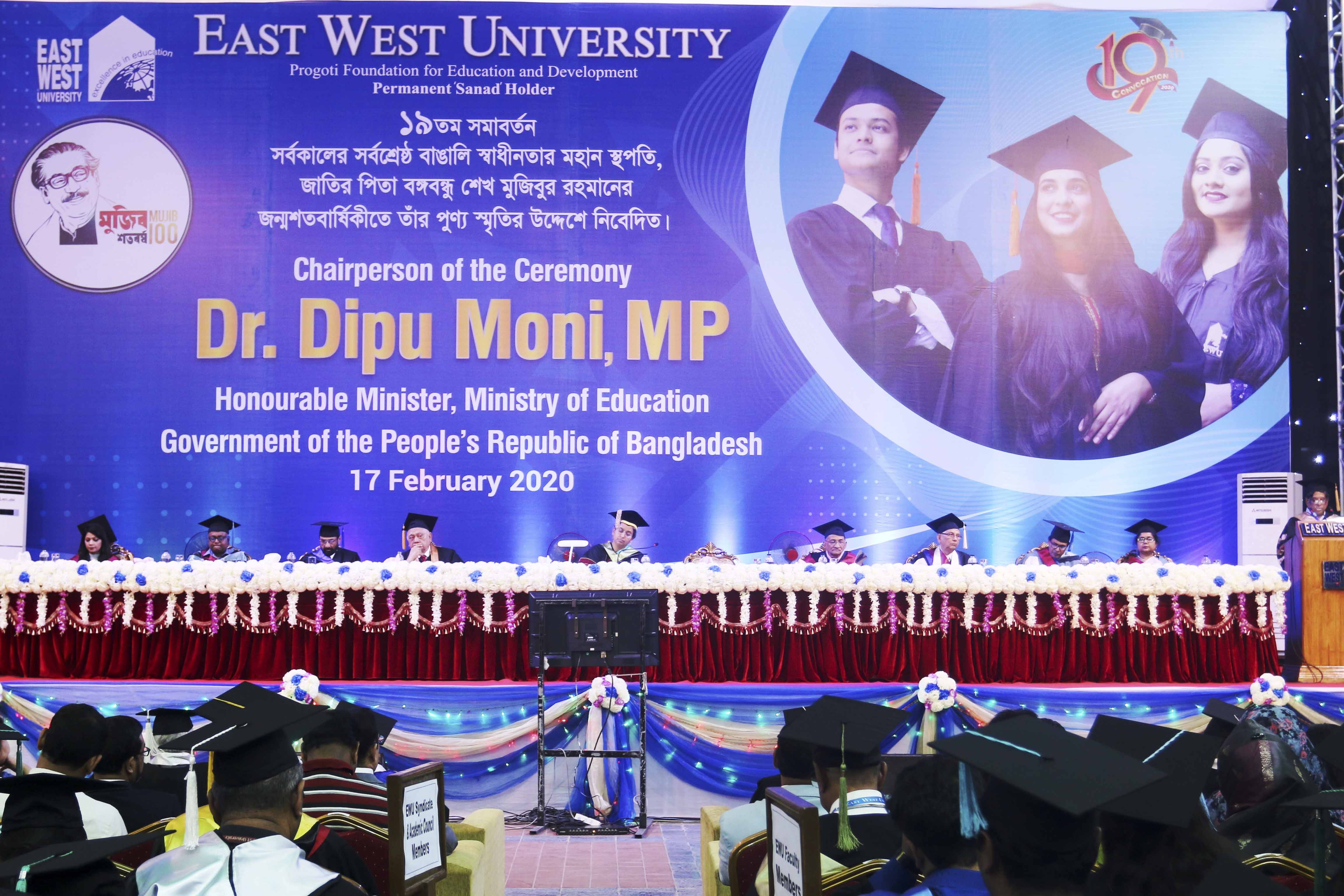 East West University Celebrates its 19th Convocati...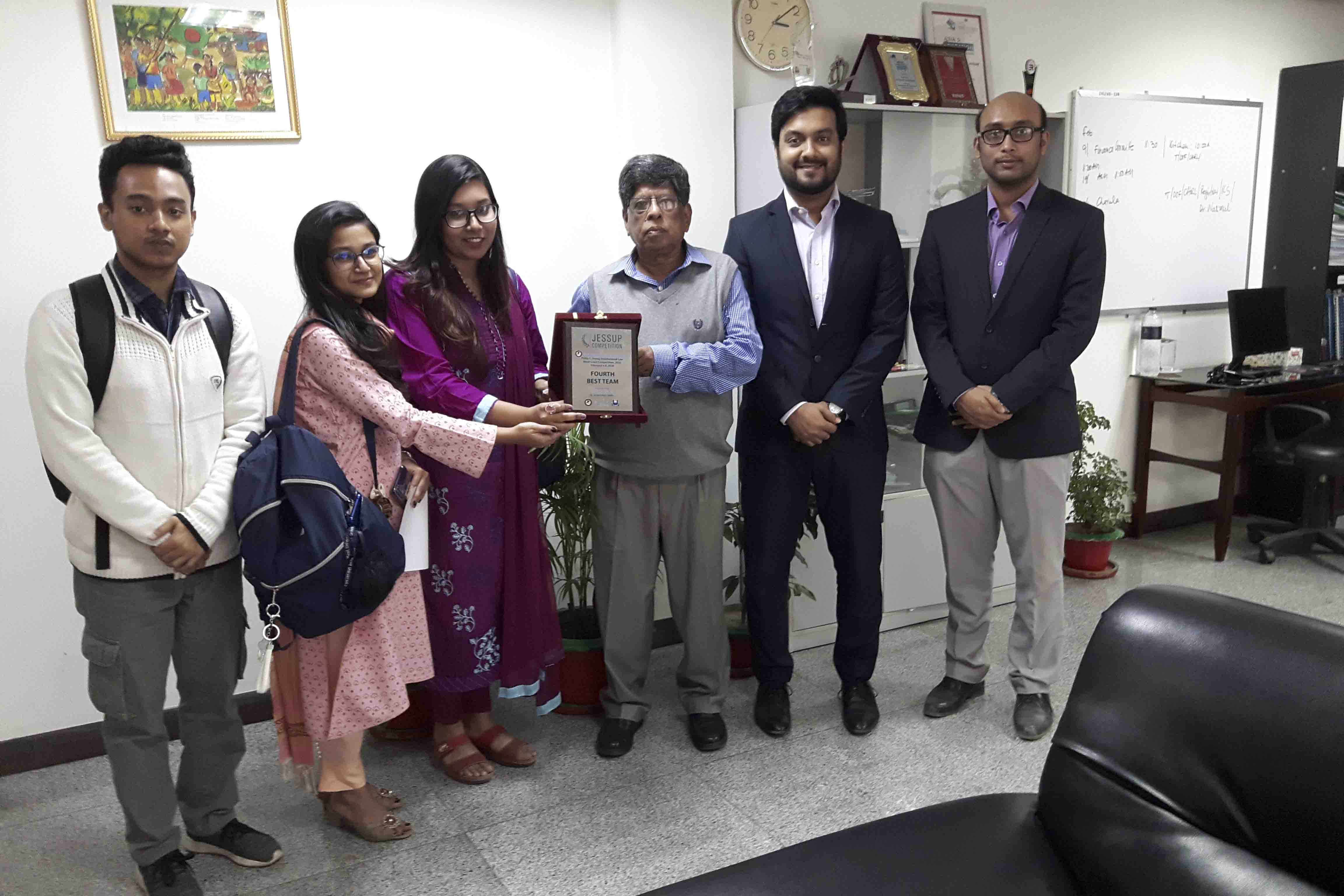 EWU Team Excelled in Jessup Moot Court Competition...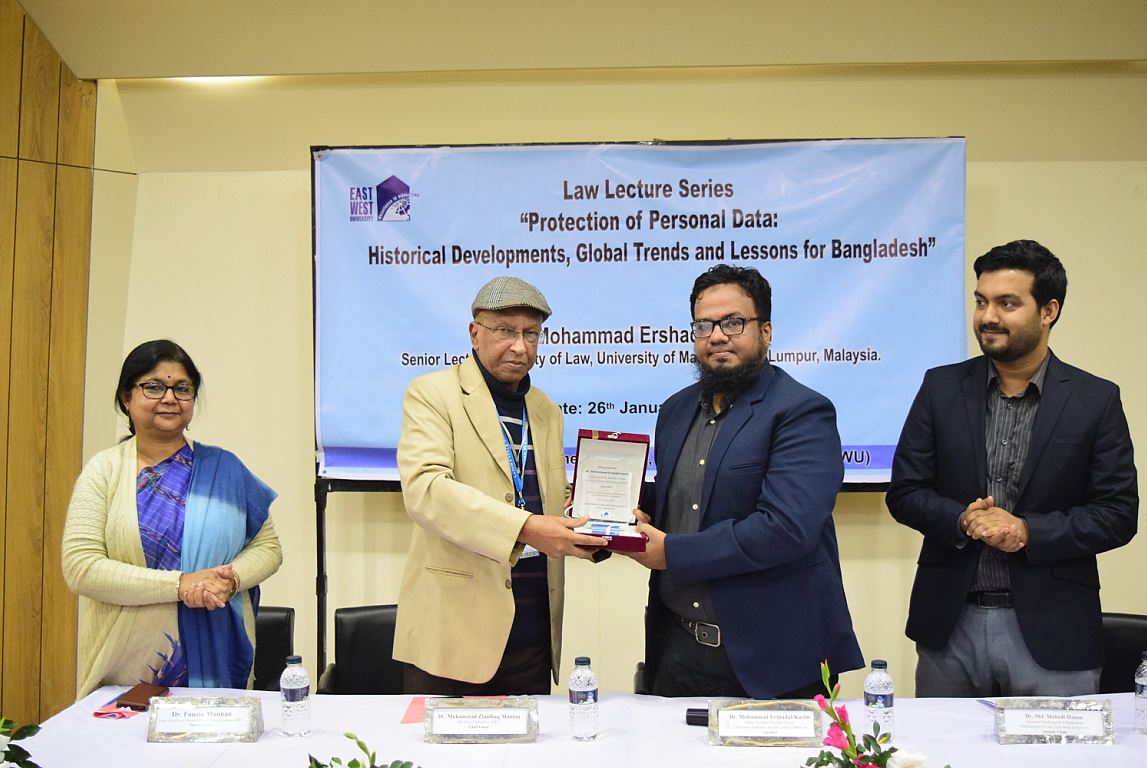 Lecture on Protection of Personal Data held on Eas...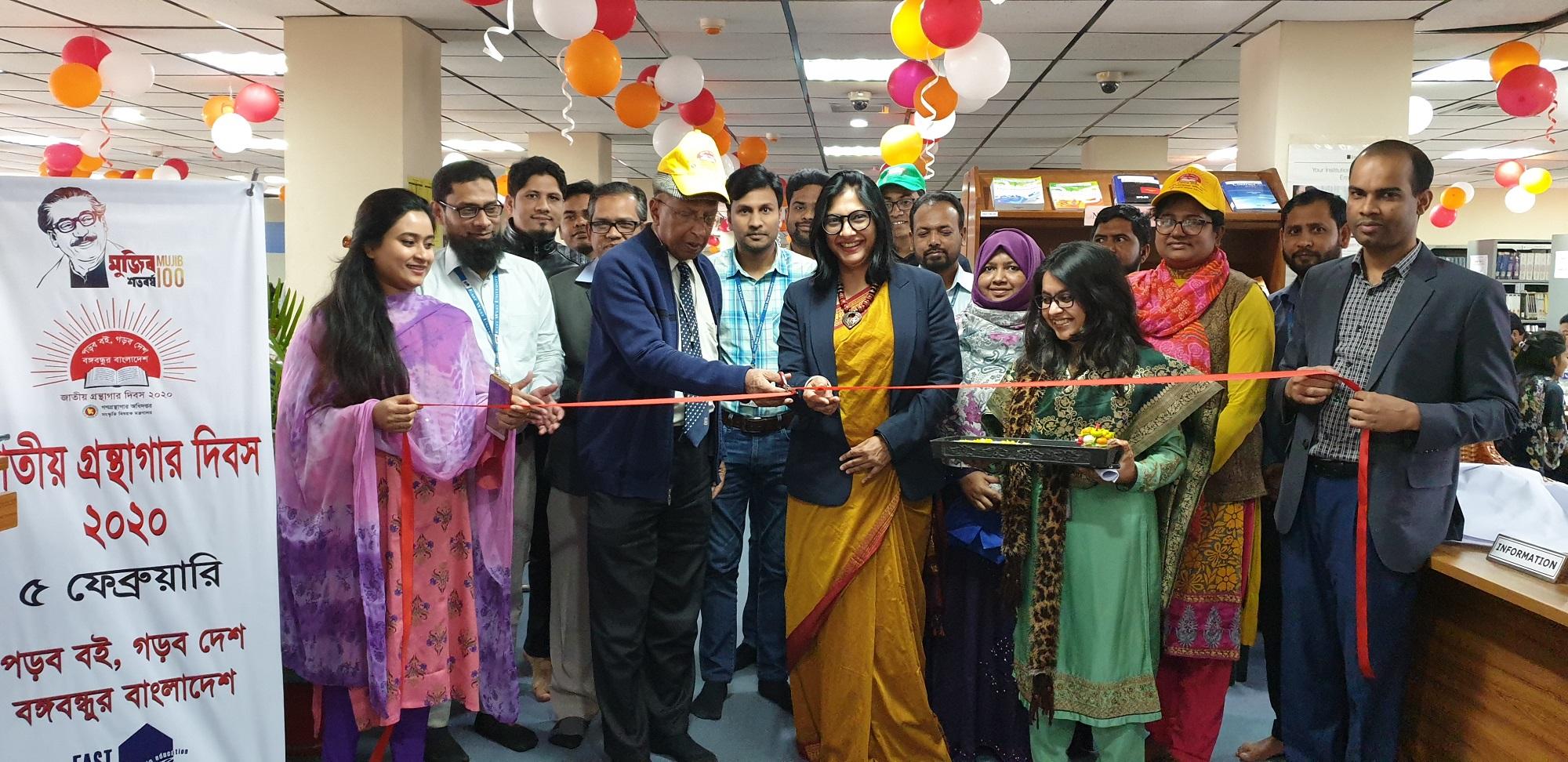 East West University Library Observes National Lib...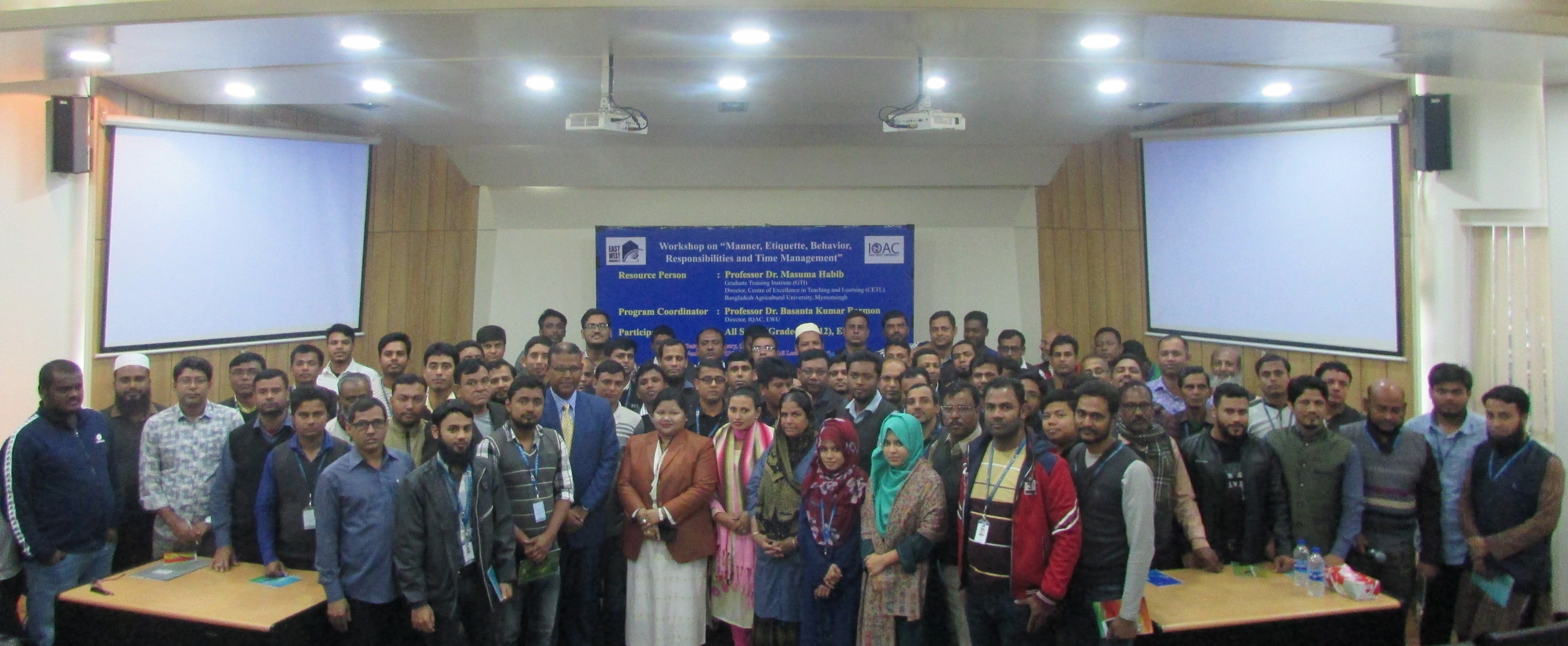 Workshop on "Manner, Etiquette, Behavior, Responsi...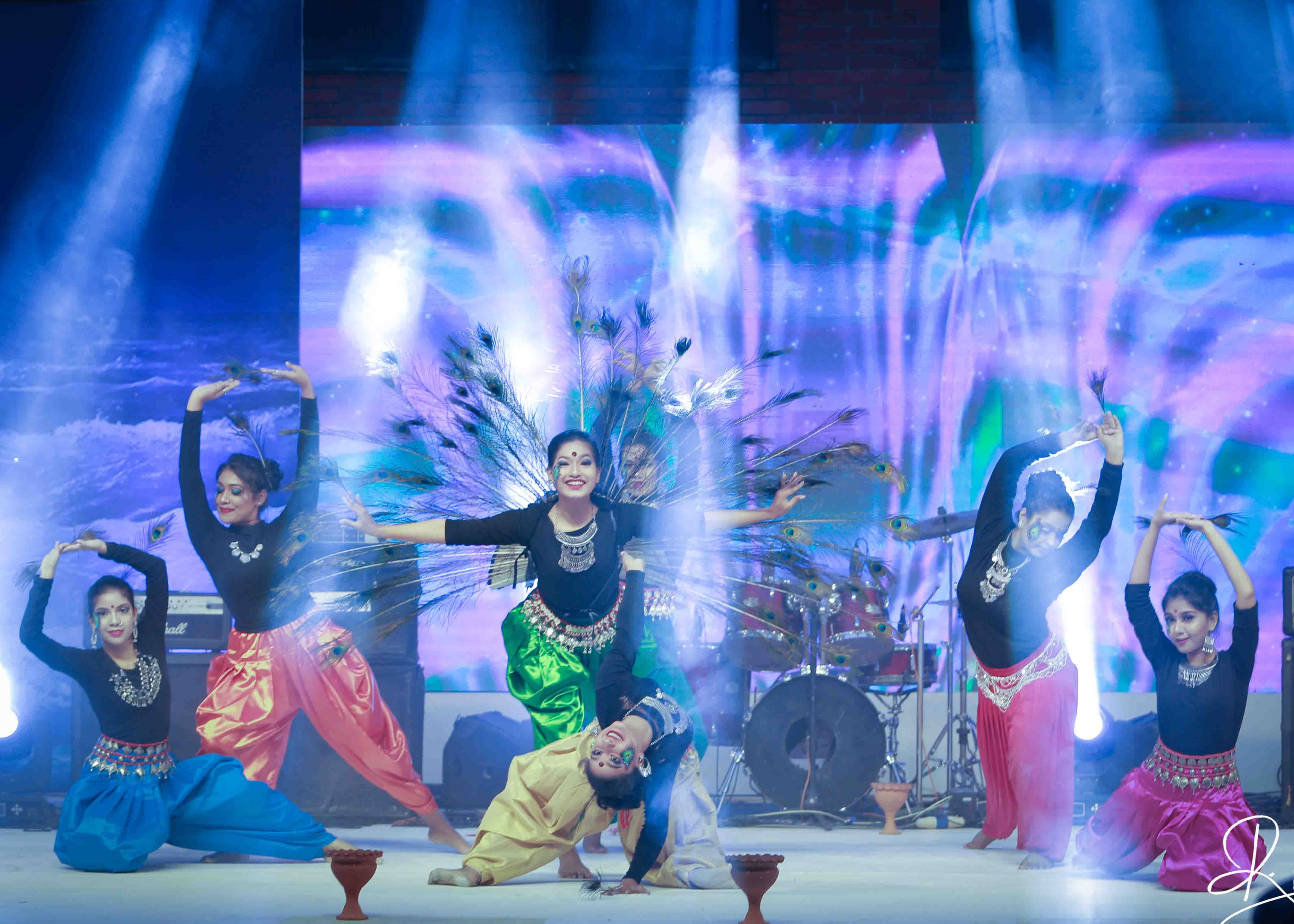 10 years of legacy of ECPA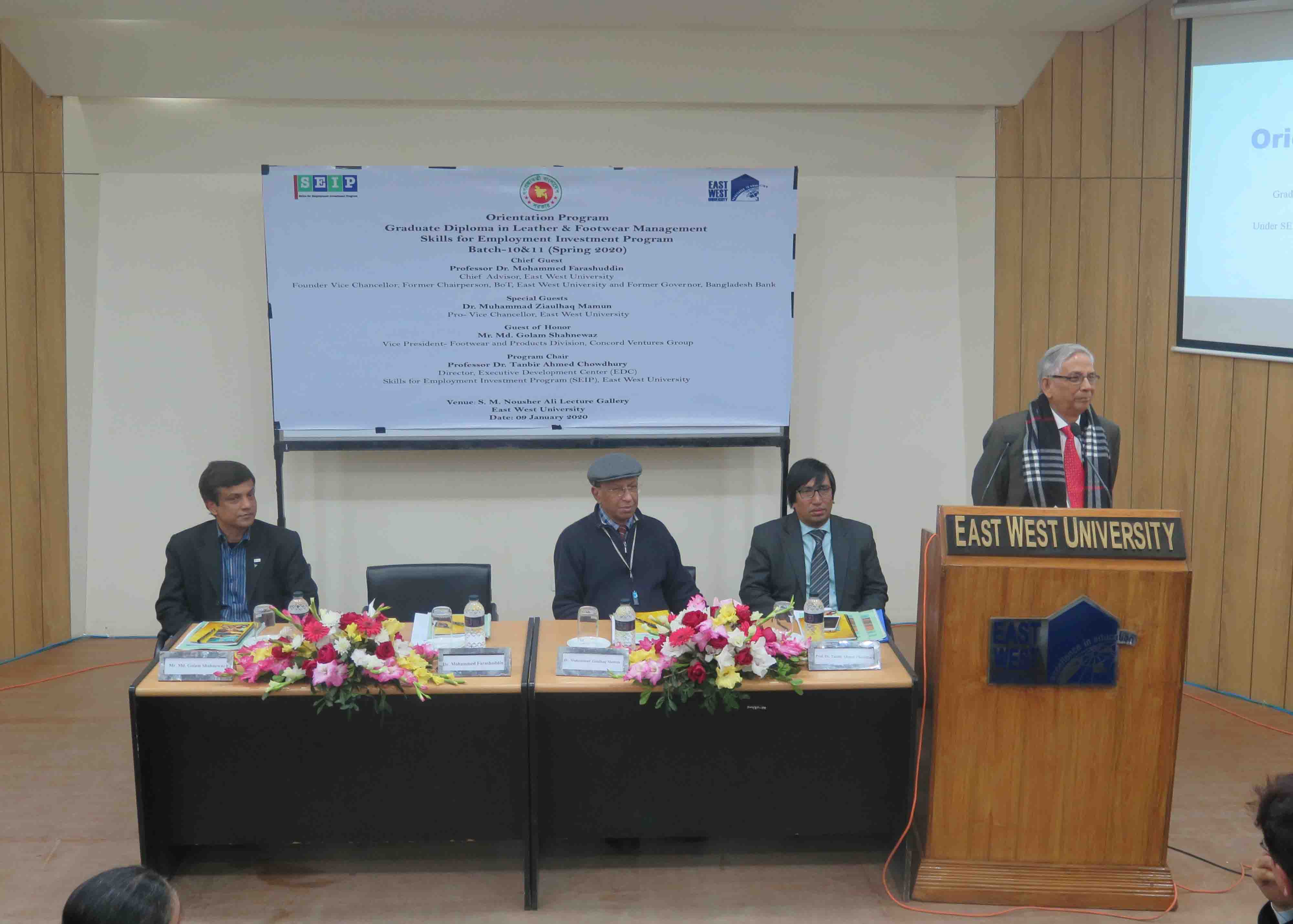 SEIP Executive Development Center Arranges an Orie...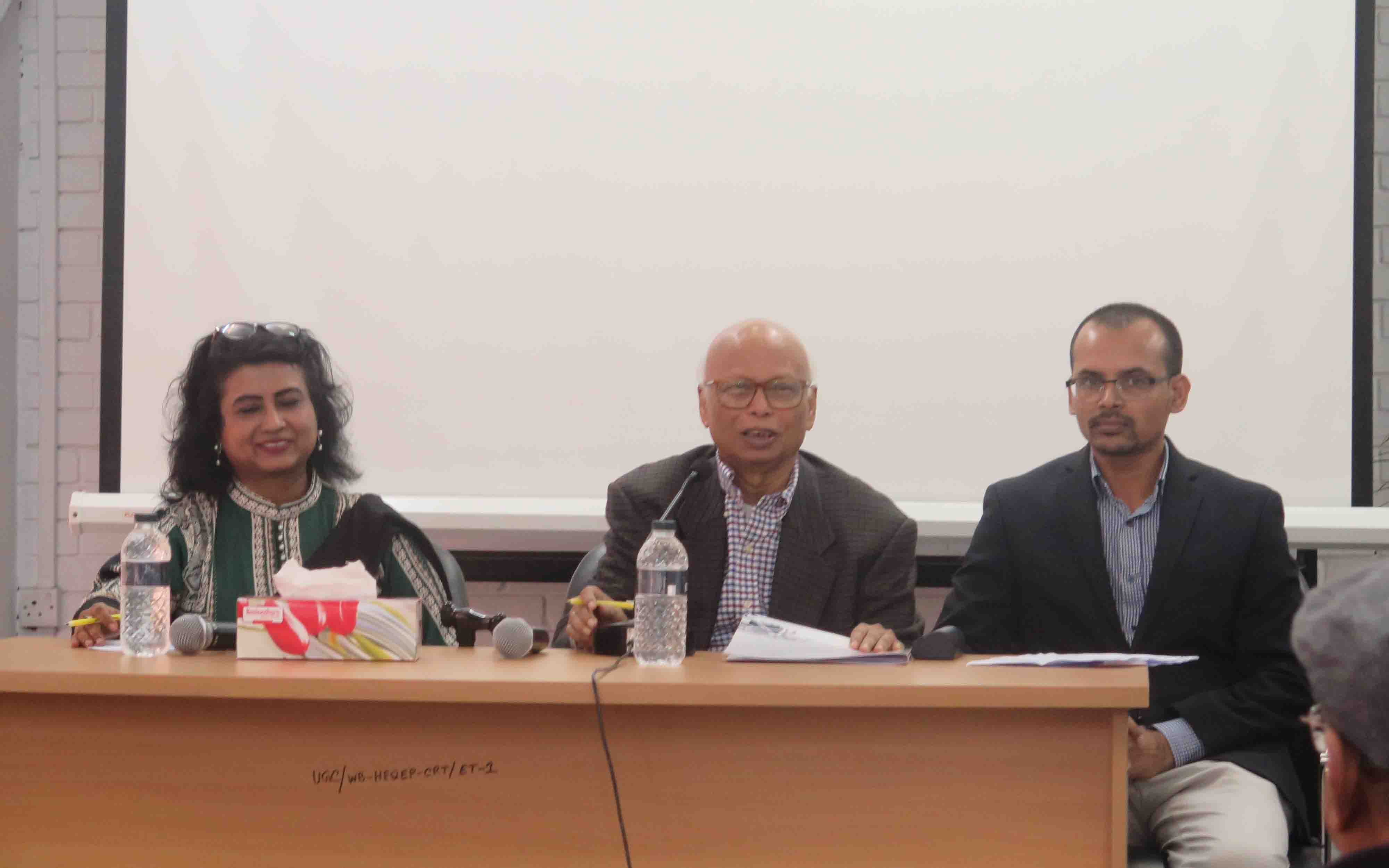 EWU-CRT Organizes a Seminar on "The Emerging Gig E...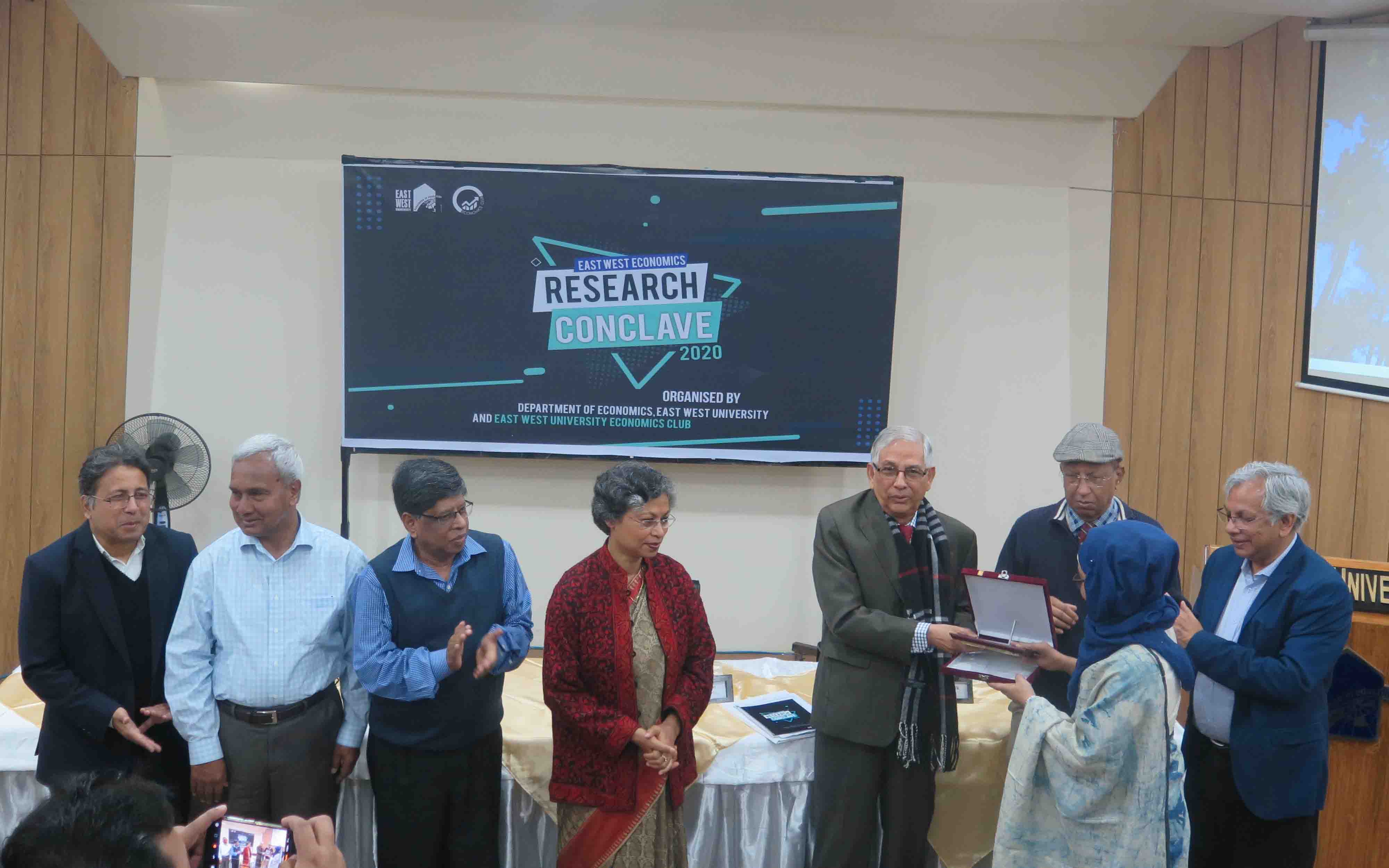 EWU Arranges a Research Conference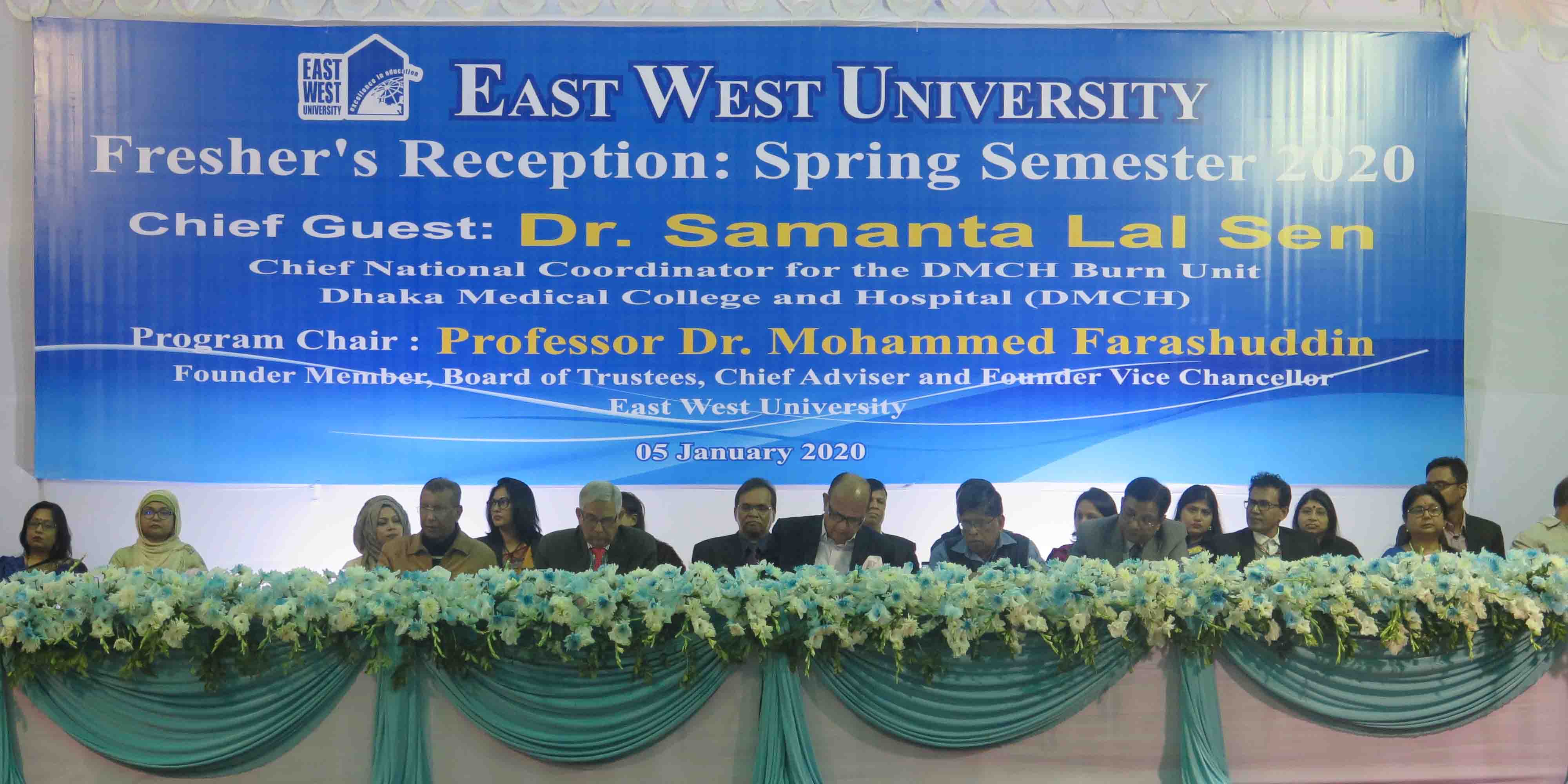 EWU welcomes Fresher's in Spring Semester 2020