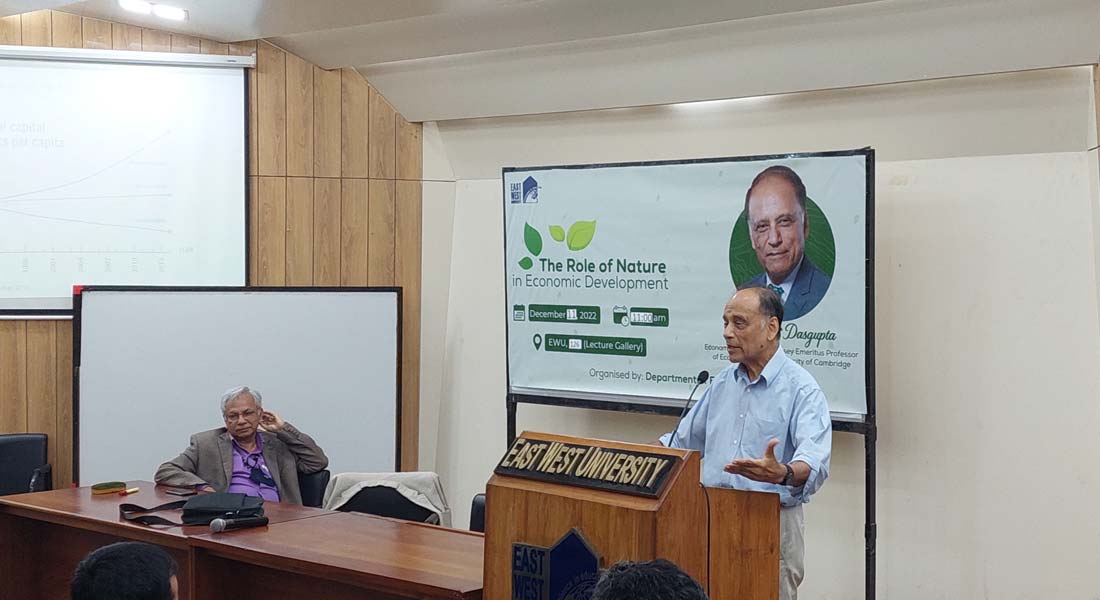 Sir Partha Dasgupta gives a public lecture on "The...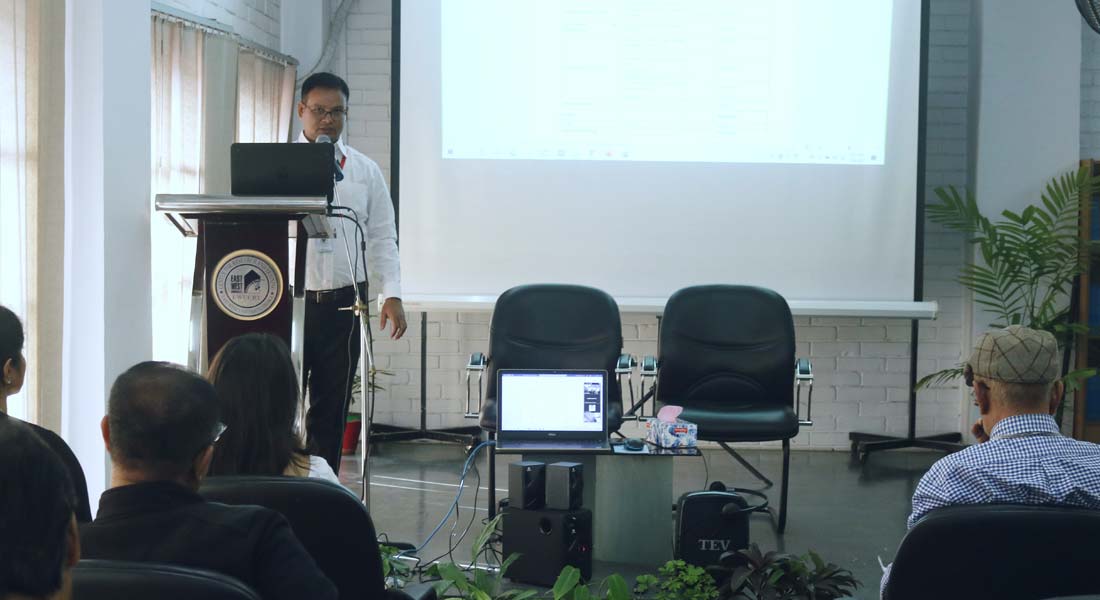 EWU-CRT Organized a Research Seminar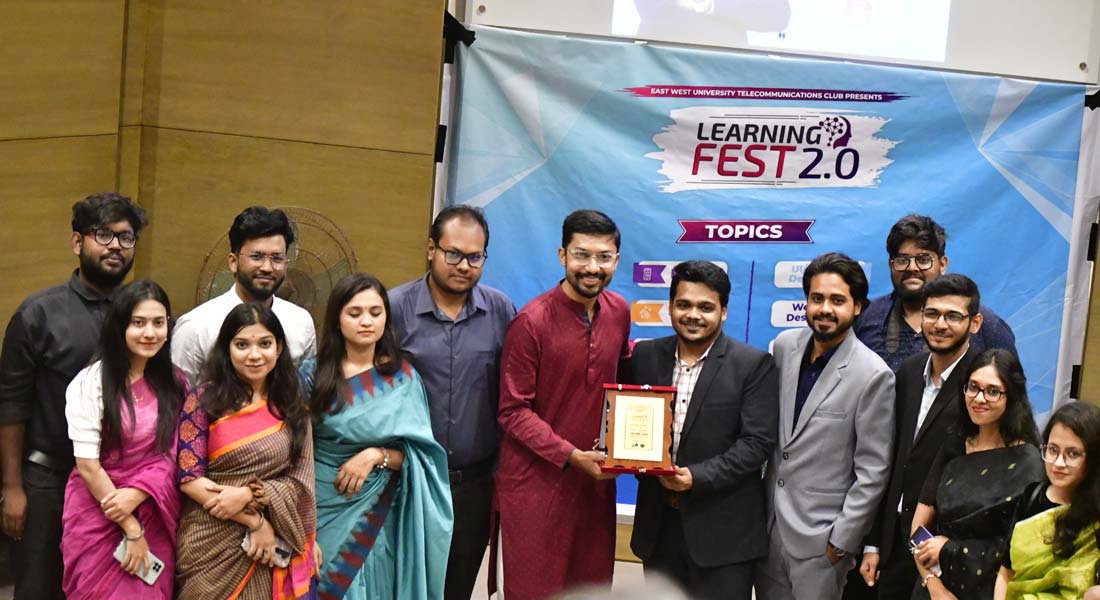 "Learning Fest 2.0" organized by EWU Telecommunica...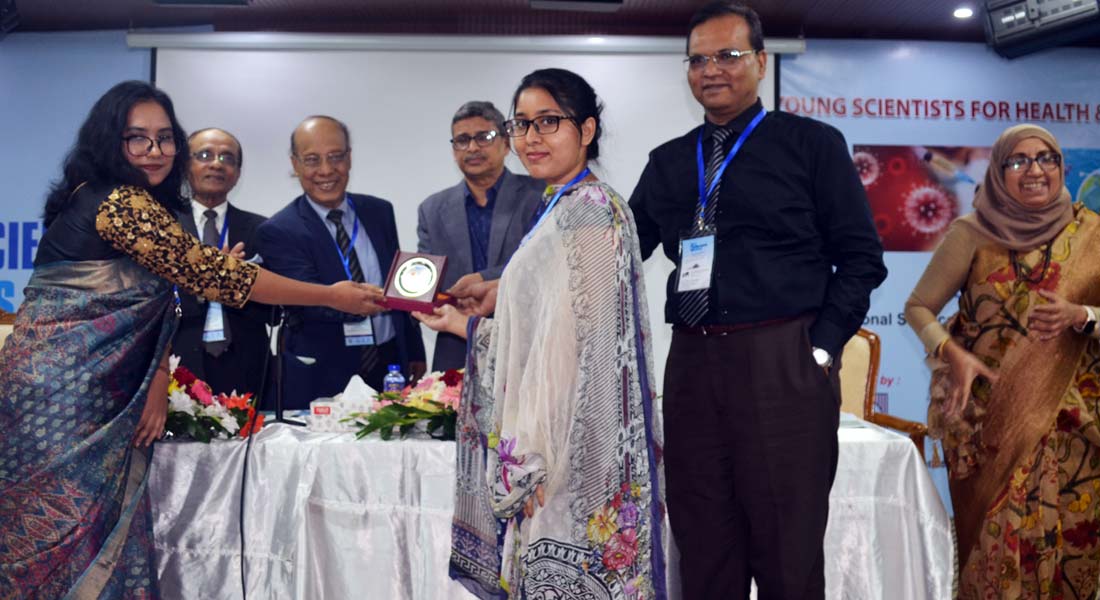 EWU Won the Best Poster Award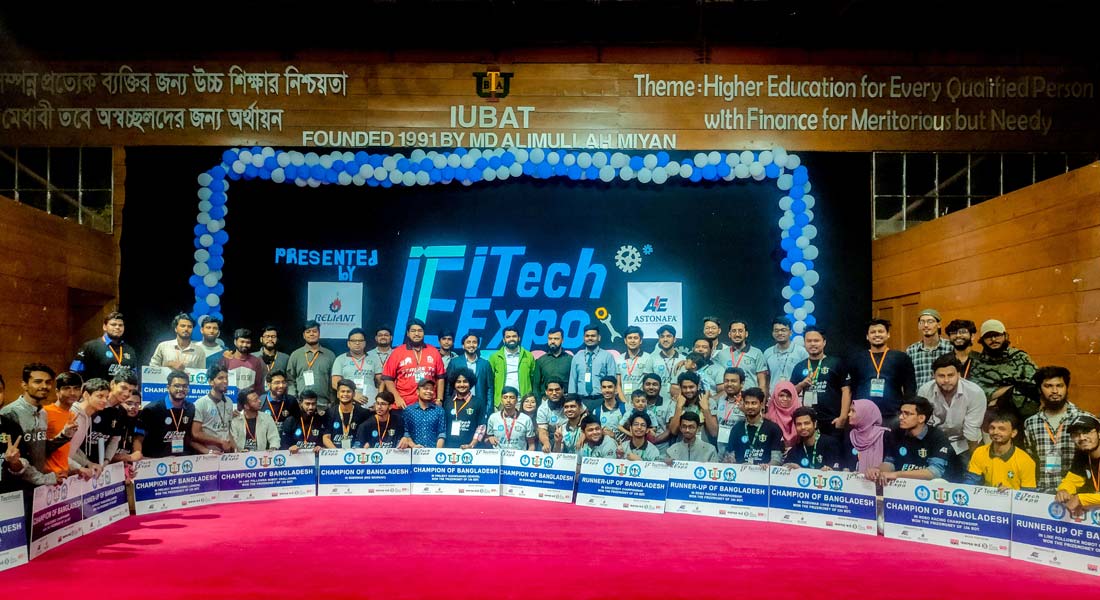 TEAM O-ZONE FROM EWU ROBOTICS CLUB HAS BECOME THE...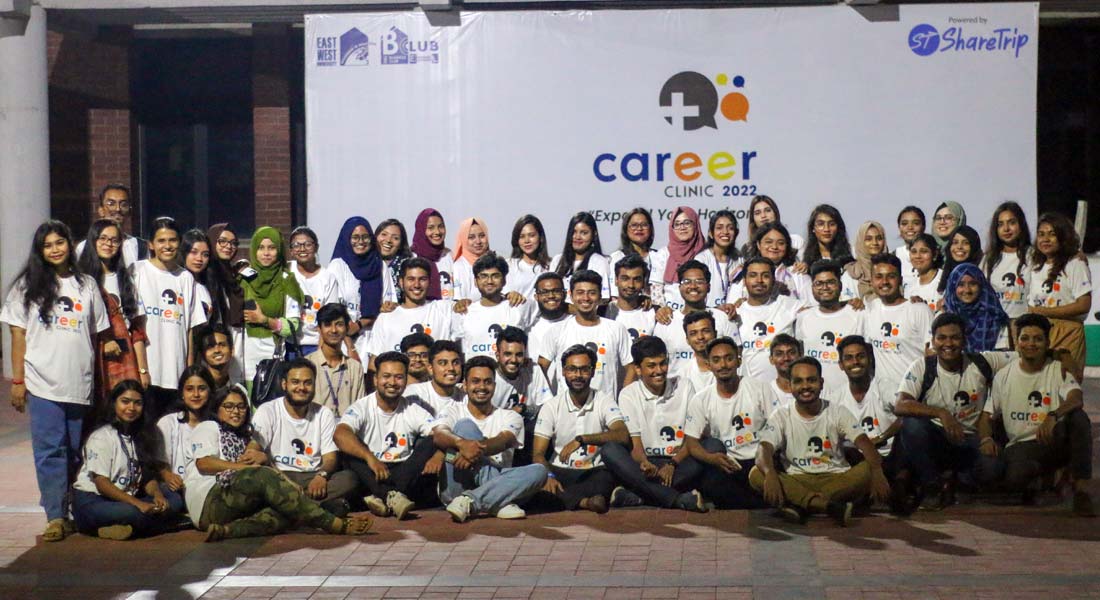 Career Clinic: One Step Closer to Your Destination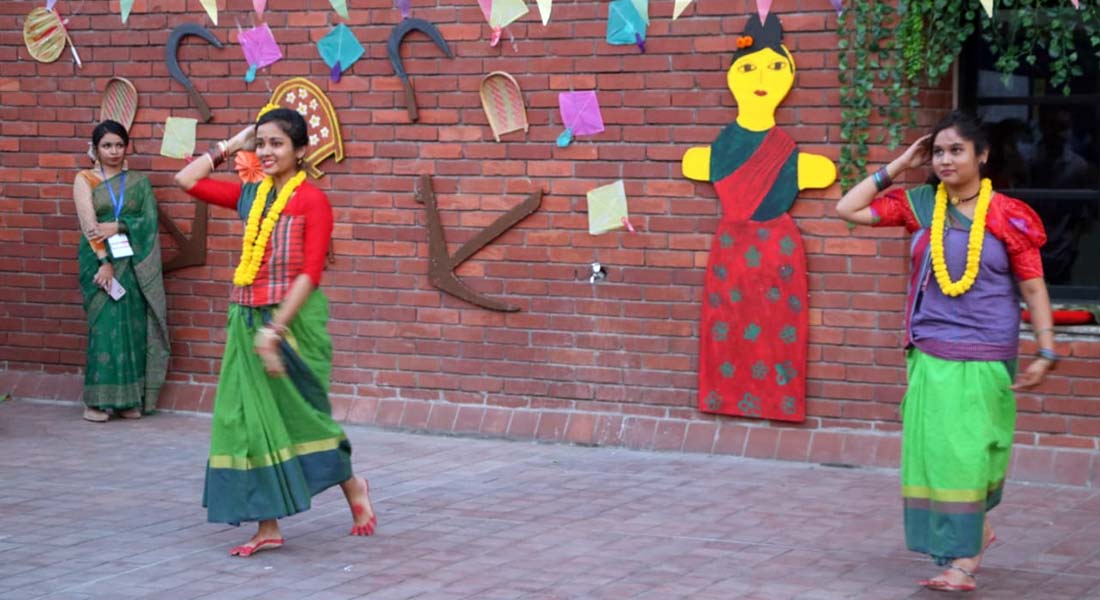 Nobanner Aobhane-1429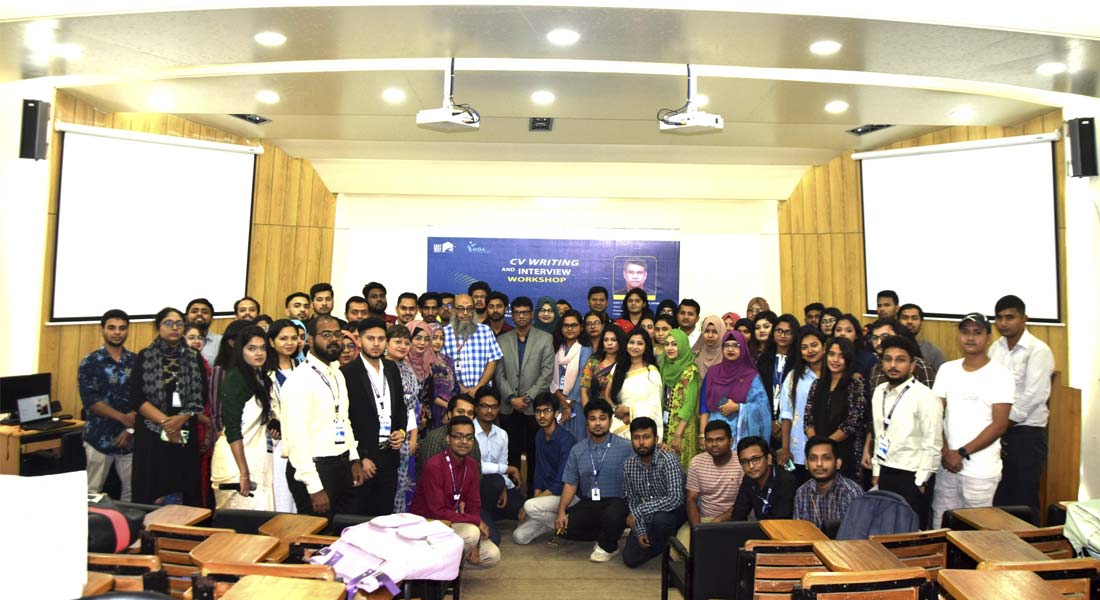 MBA Club organized workshop on CV writing and Inte...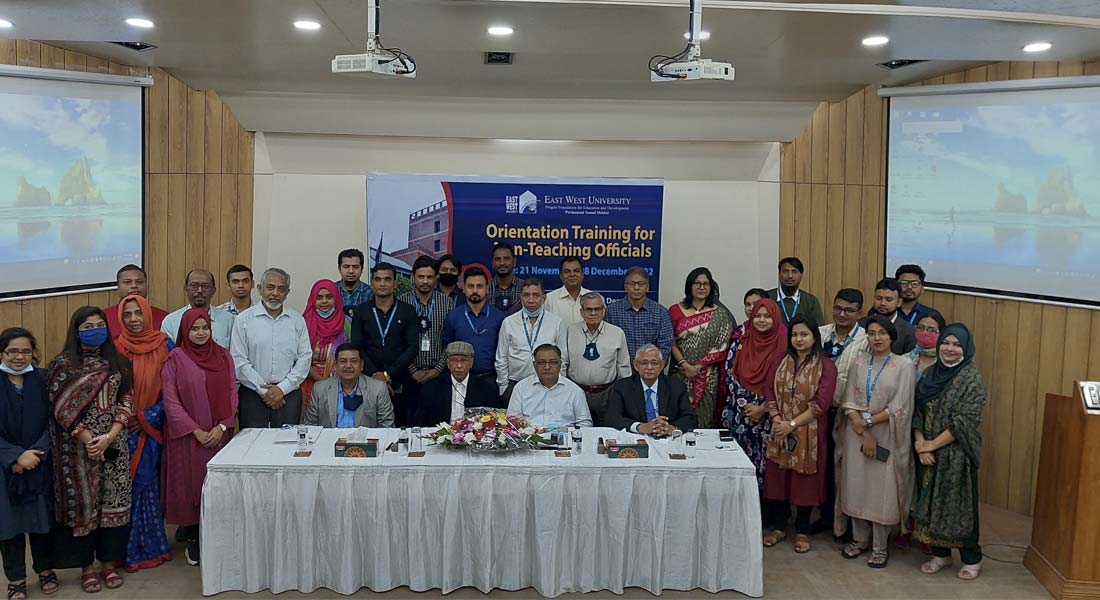 East West University Arranges a Training Program f...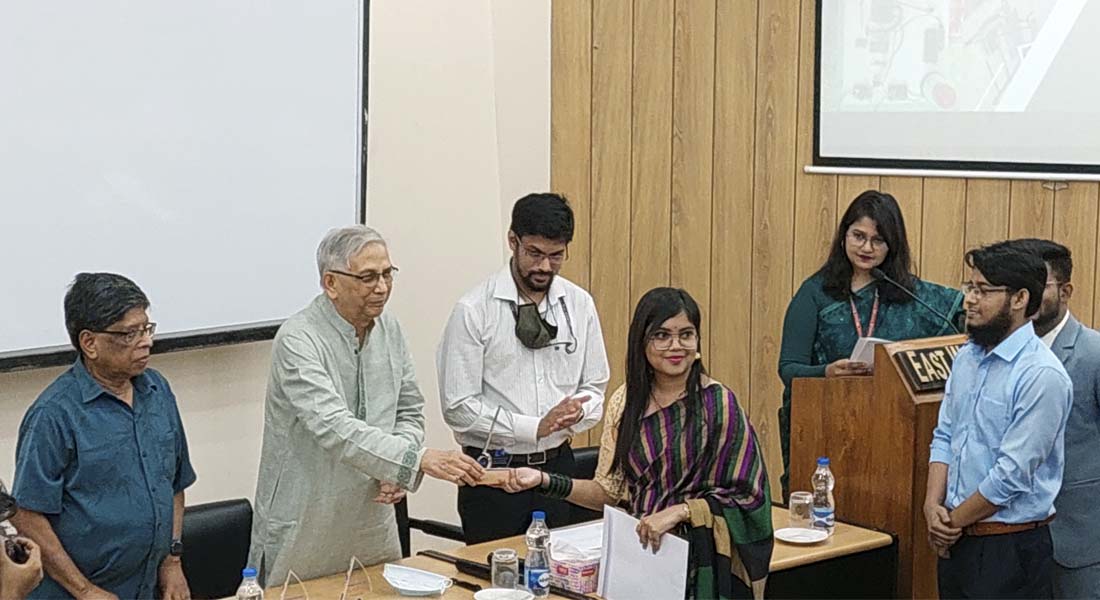 Department of EEE Arranges a 'Capstone Project Sho...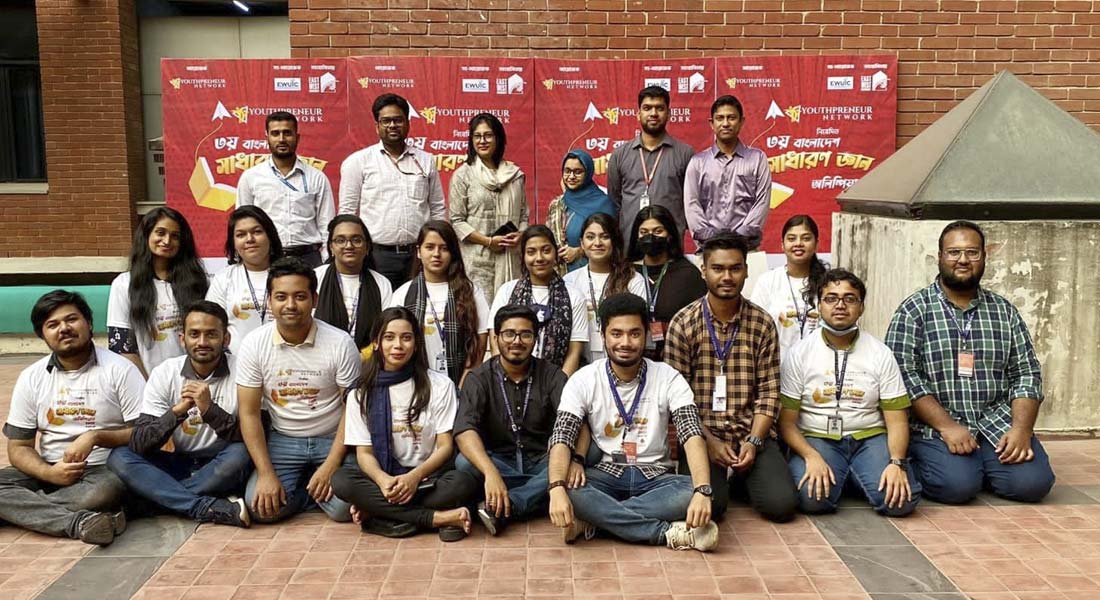 Information Club organized 3rd Bangladesh General...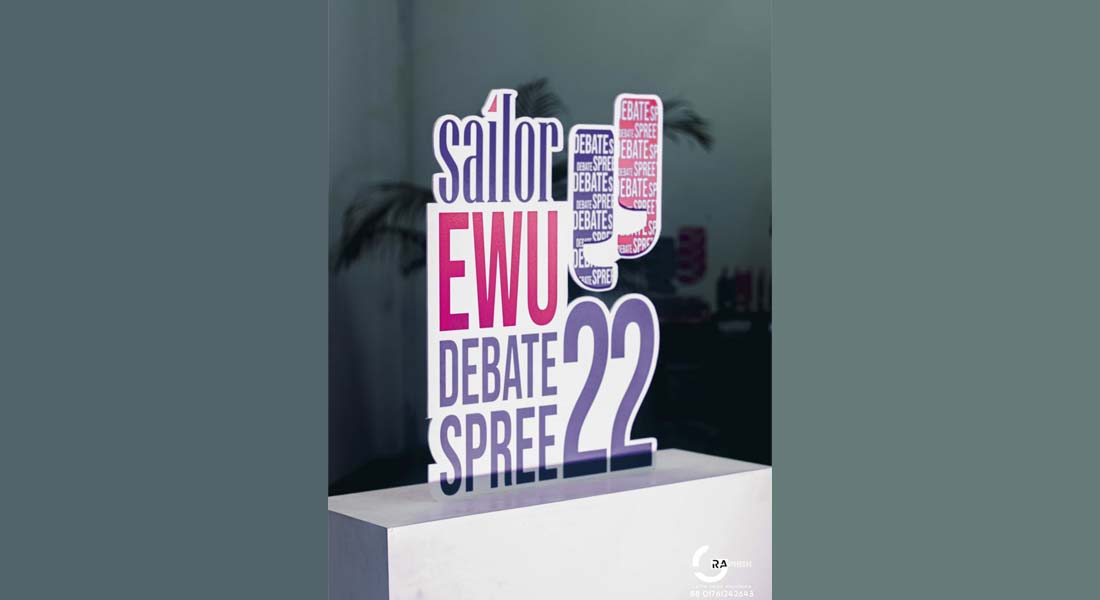 East West University Debating Club Celebrates "EWU...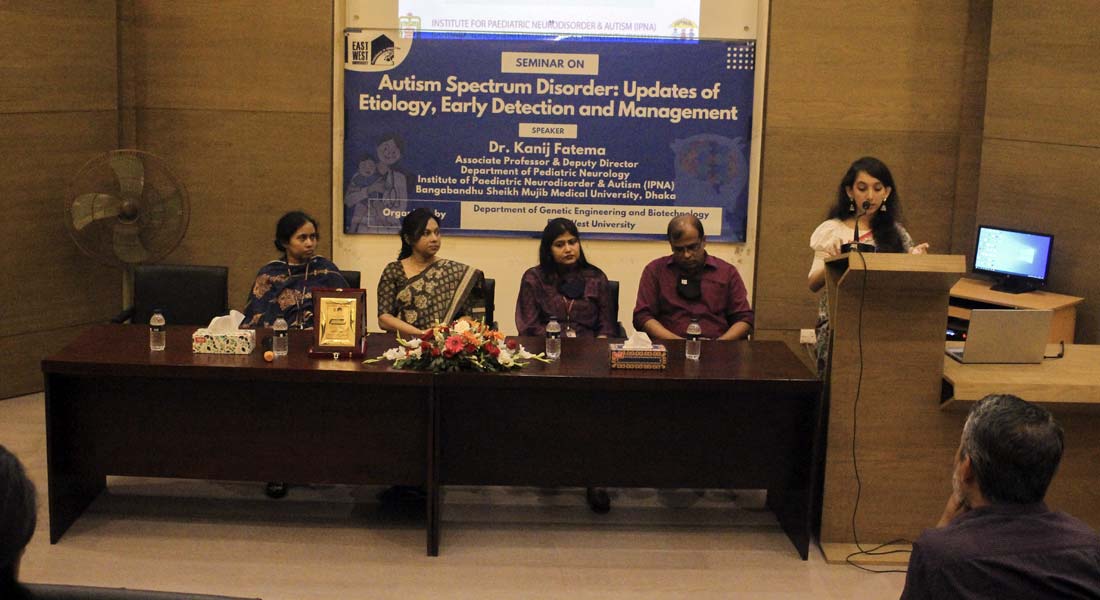 Scientific Seminar hosted by Department of Genetic...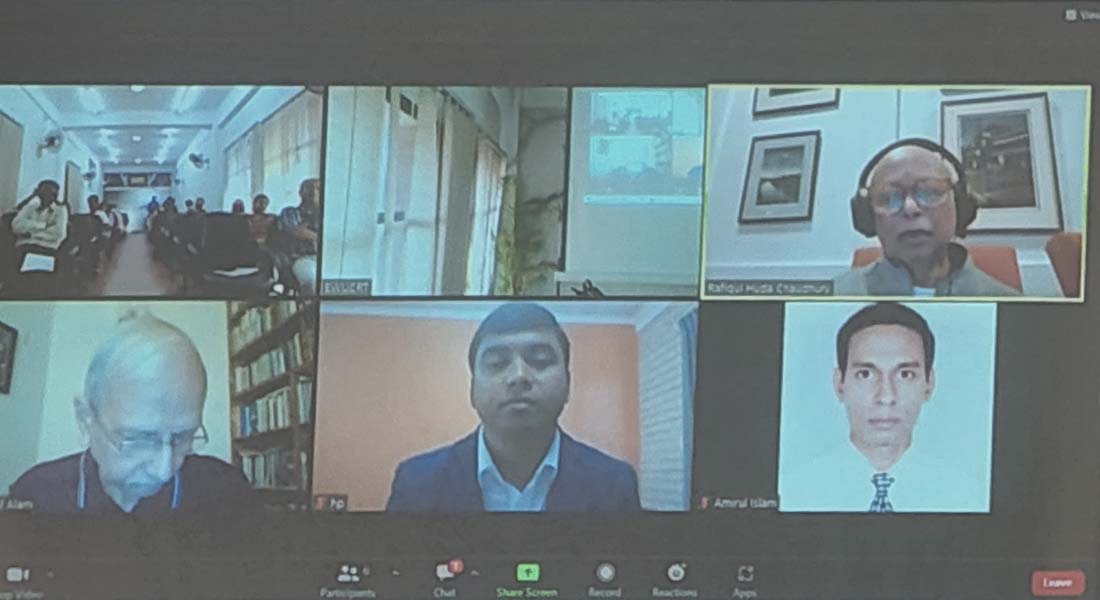 EWU-CRT Organized a Research Seminar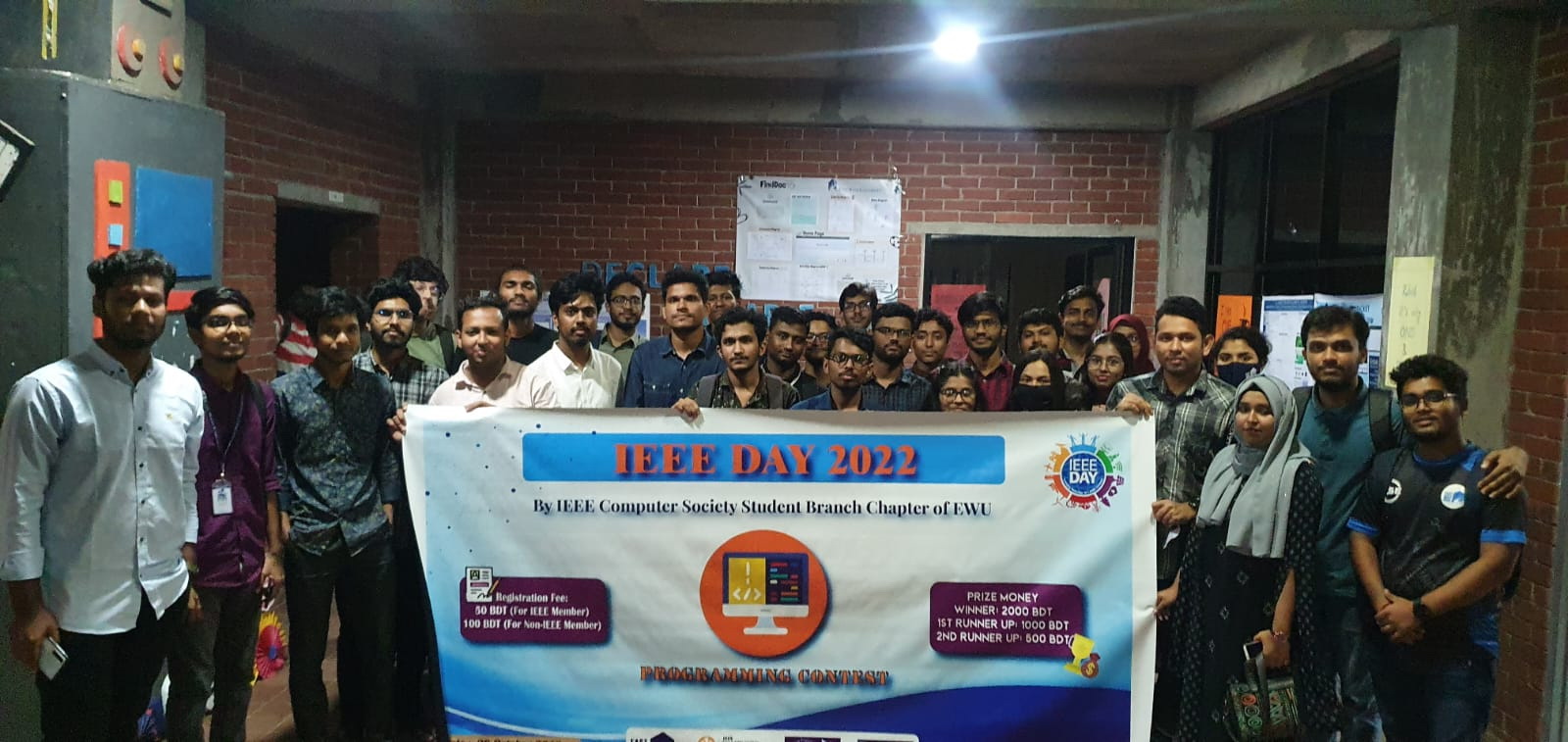 IEEE DAY 2022 organized by IEEE East West Universi...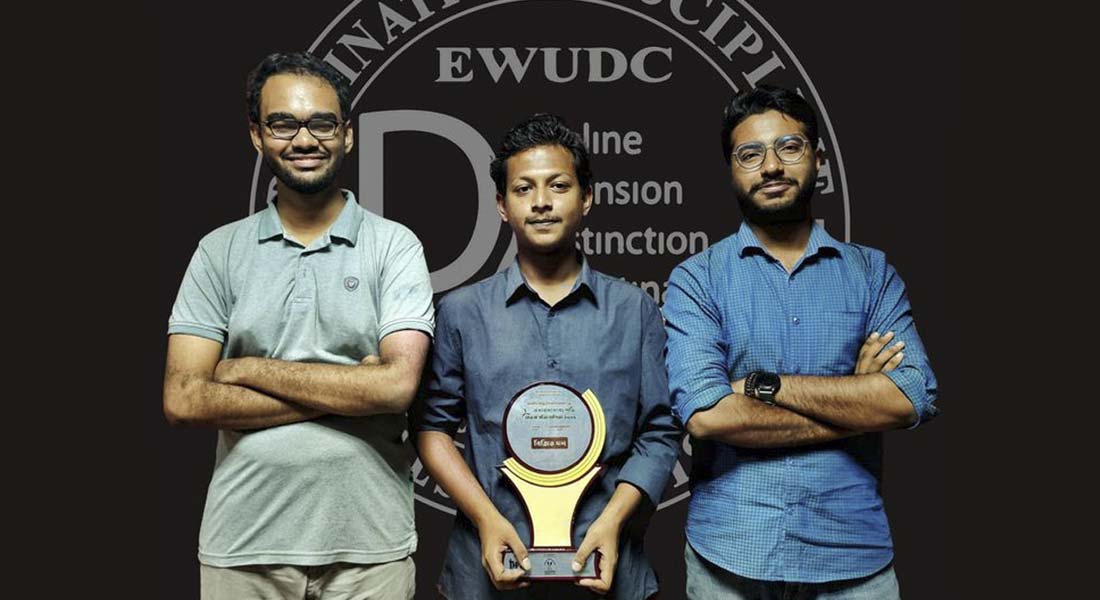 Team EWUDC achieved Runner-up position at 'জাতীয় আ...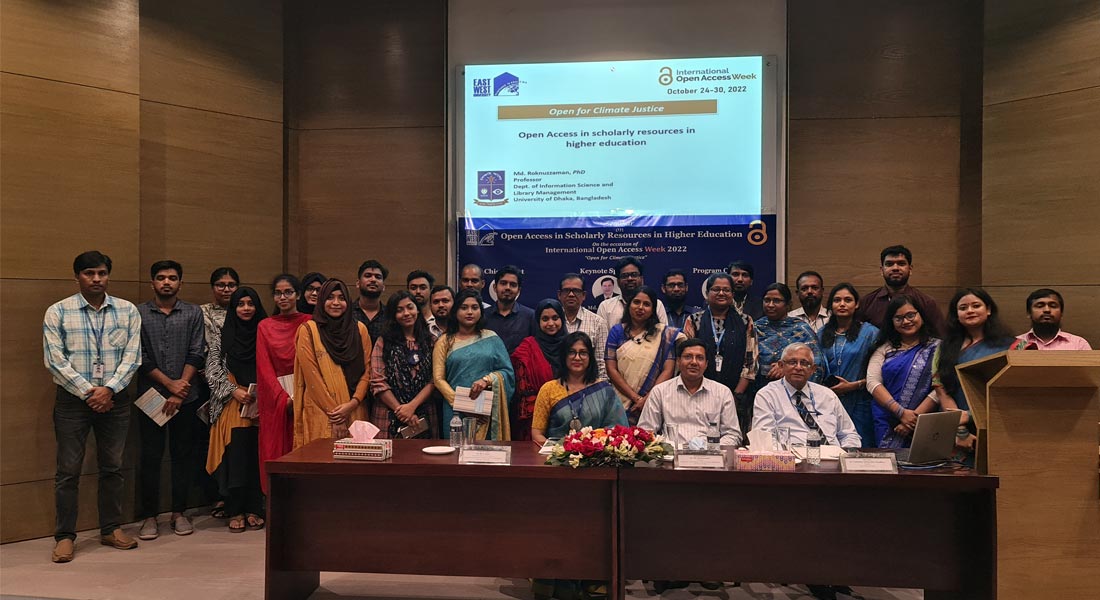 EWU Library Observed International Open Access Wee...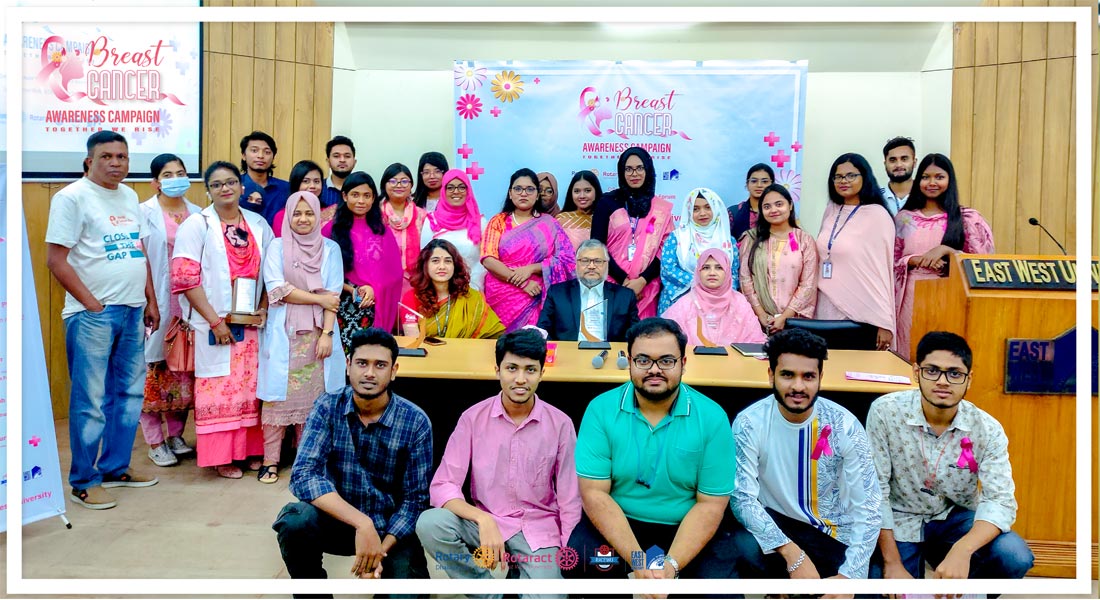 " Breast Cancer Awareness Campaign " organized by...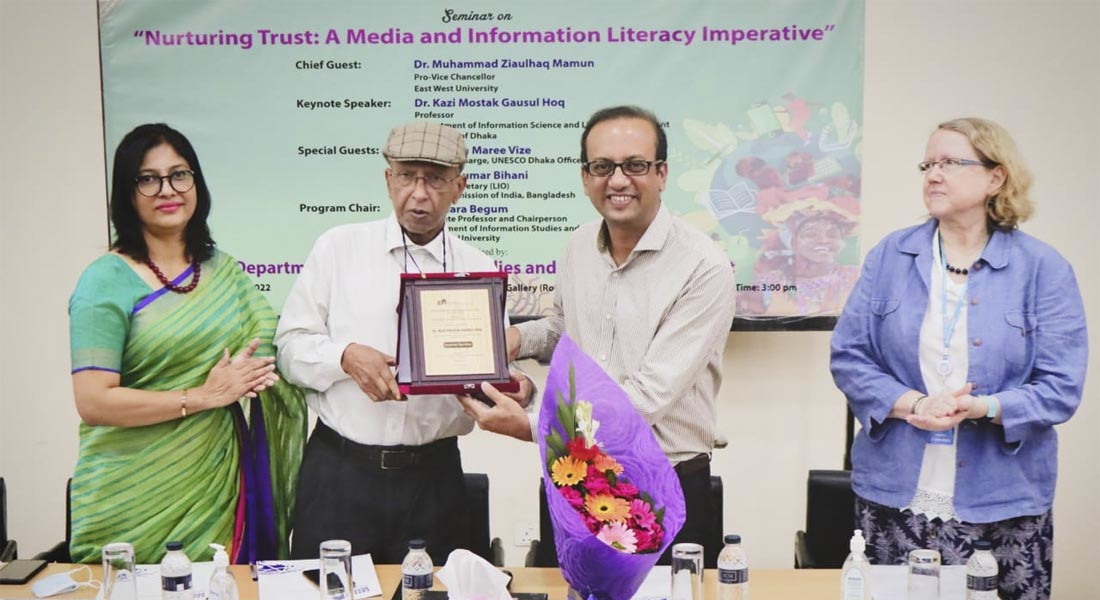 Closing ceremony of Global MIL Week 2022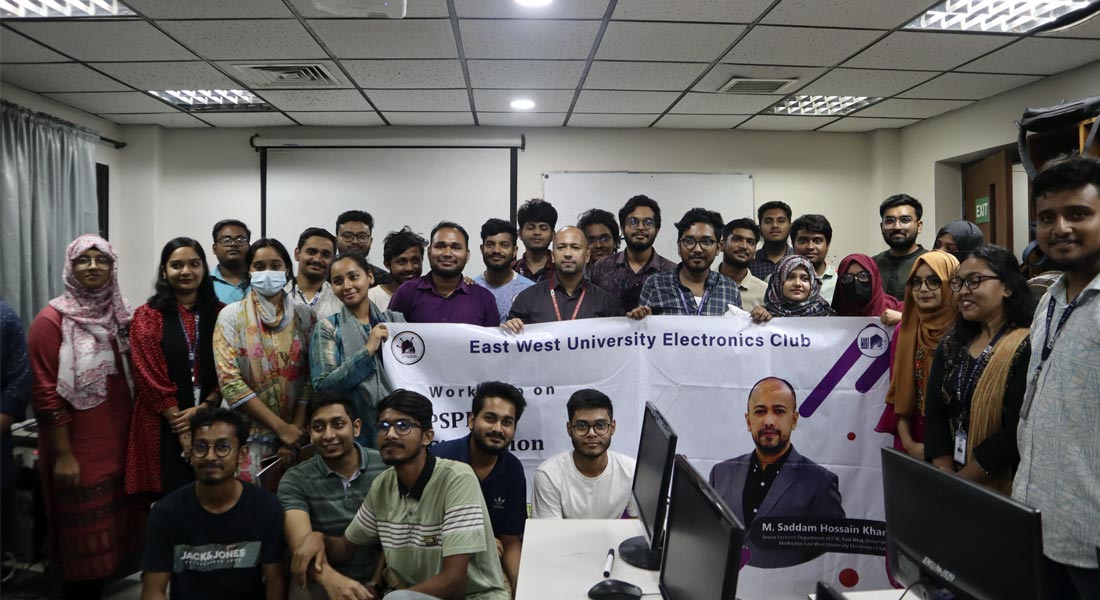 Workshop on "Pspice Simulation for Engineering Stu...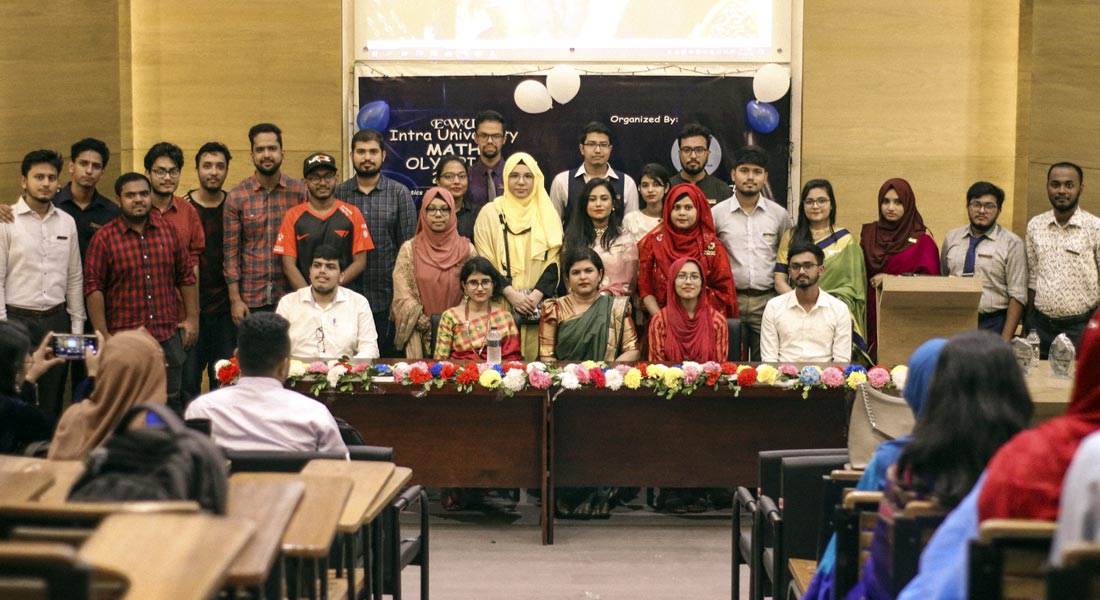 "Intra University Math Olympiad" organized by EWU...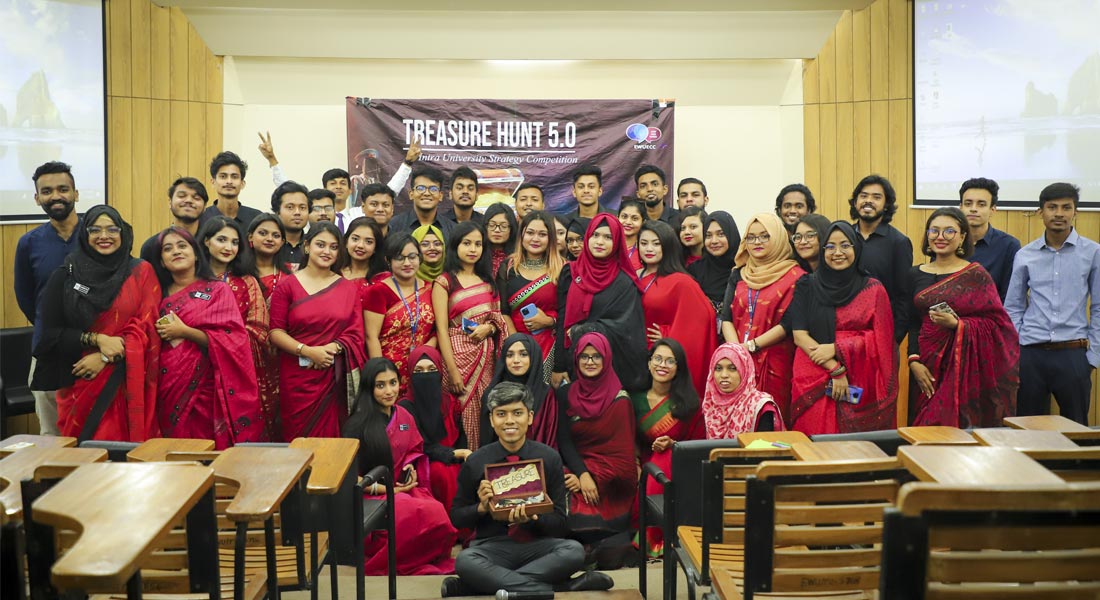 "Treasure Hunt 5.0" organized by EWU English Conve...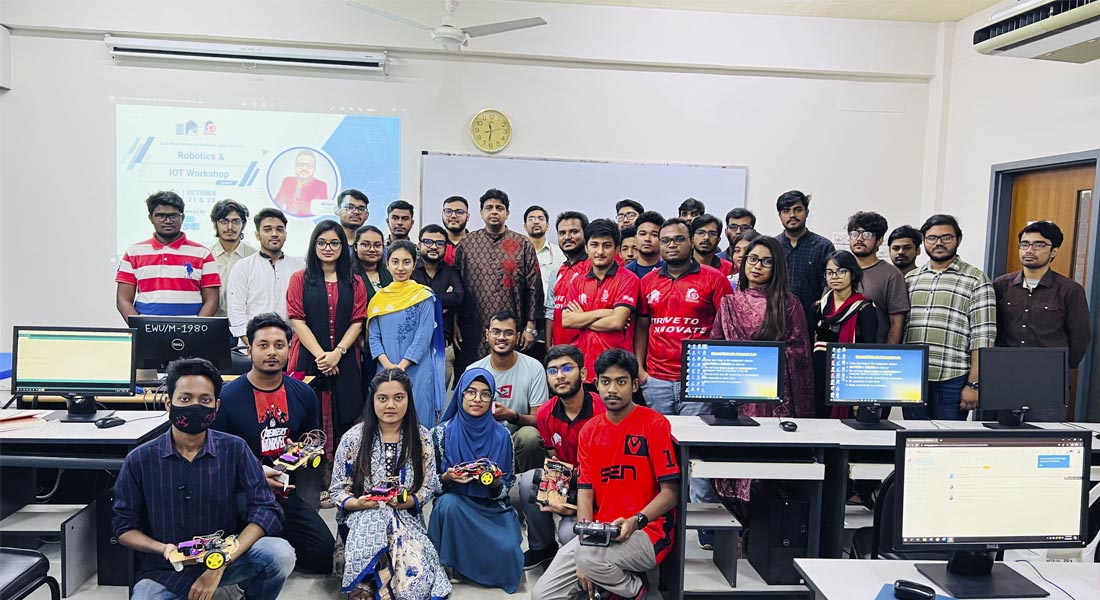 TWO-DAY WORKSHOP ON "ROBOTICS & INTERNET OF THINGS...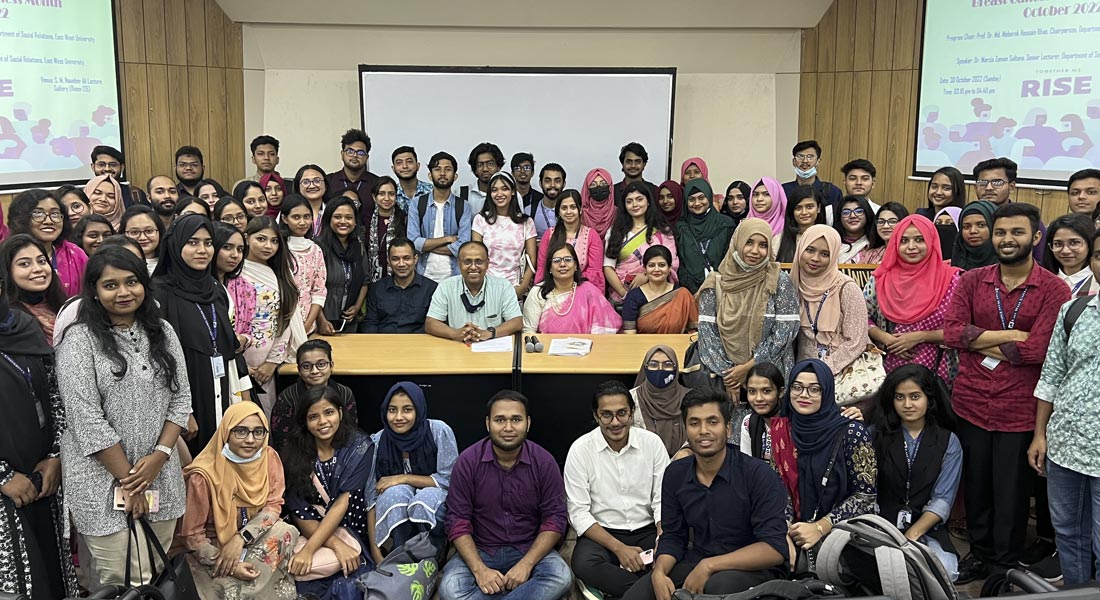 Department of Social Relations, East West Universi...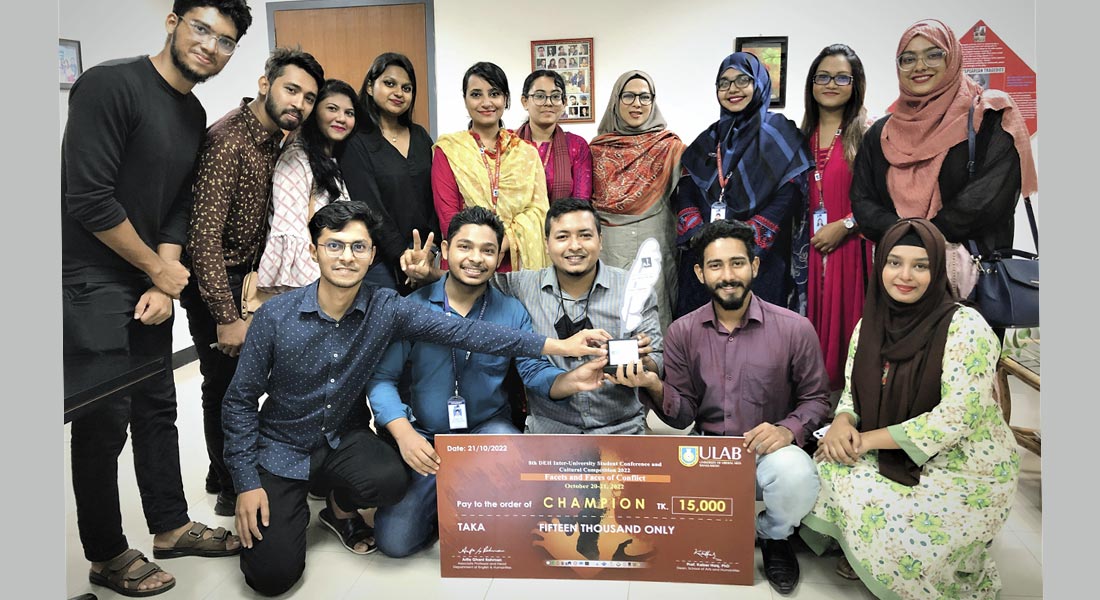 EWU Wins Cultural Segment of 8th Inter-University...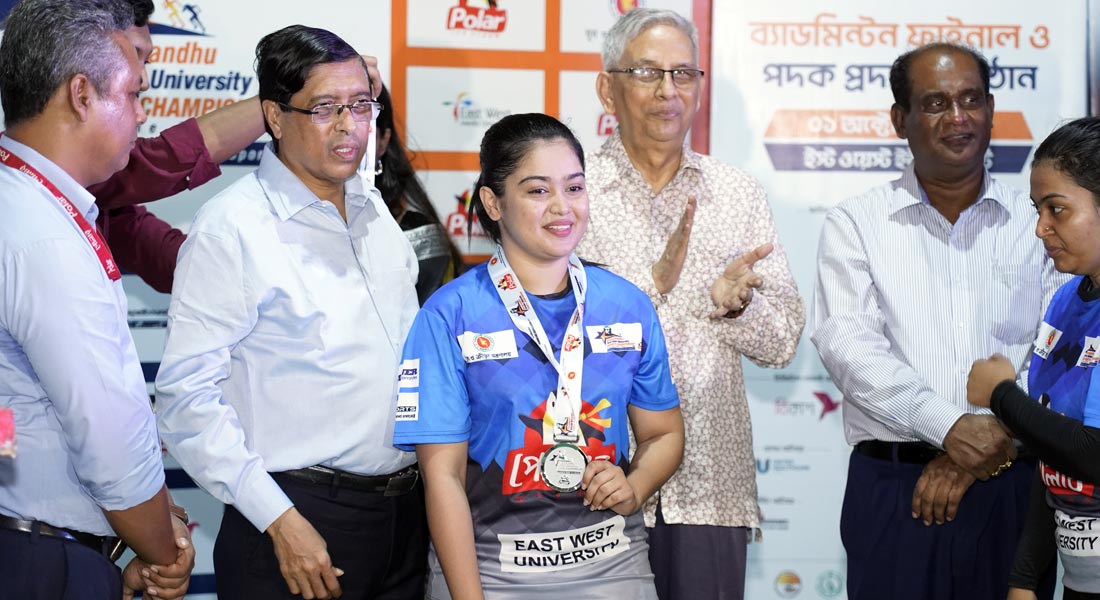 Prize-giving Ceremony of Bangabandhu Inter-Univers...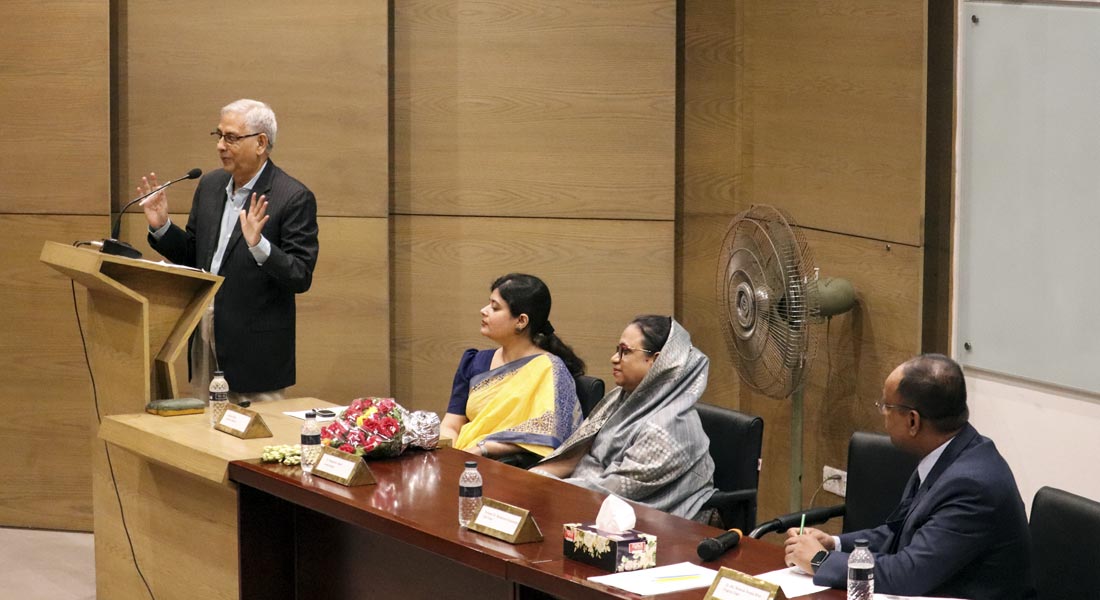 EAST WEST UNIVERSITY ORGANIZES SEMINAR CELEBRATING...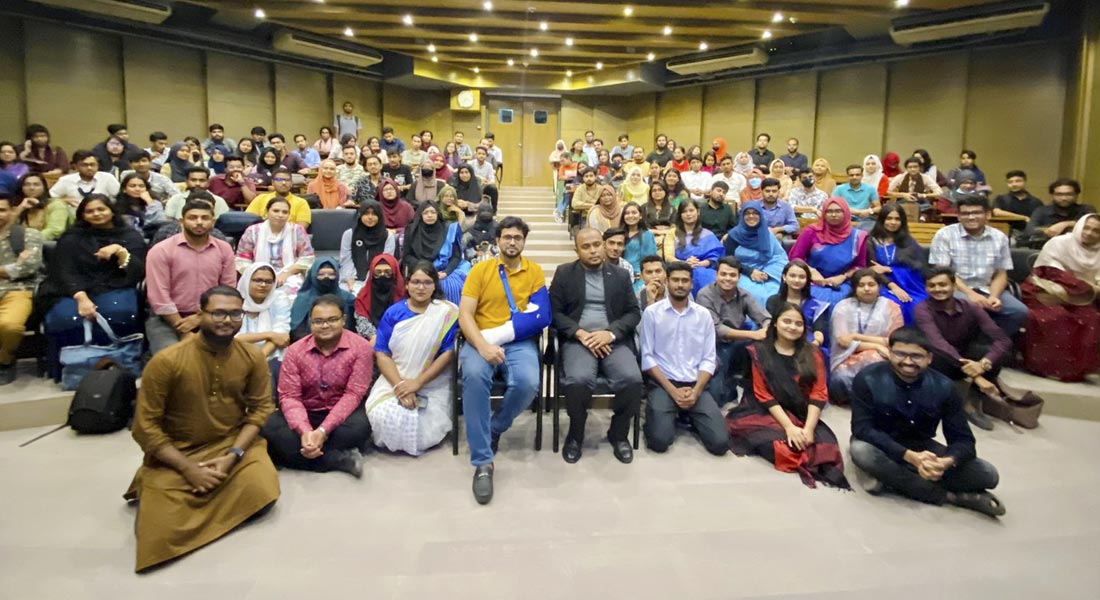 "Well-being of Mental Health" organized by Rotarac...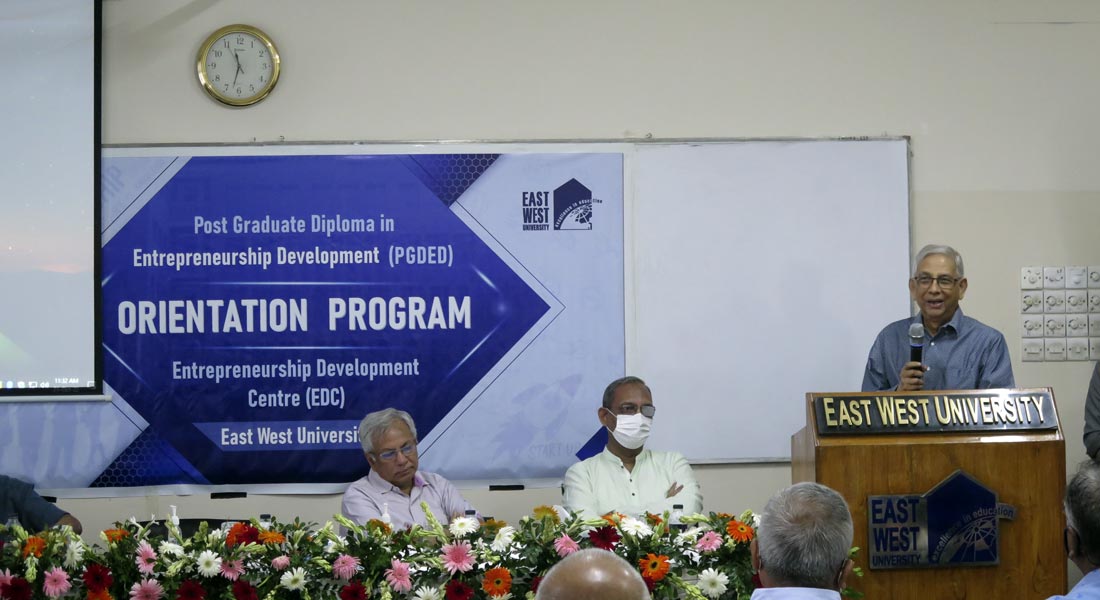 Entrepreneurship Development Center of EWU Arrange...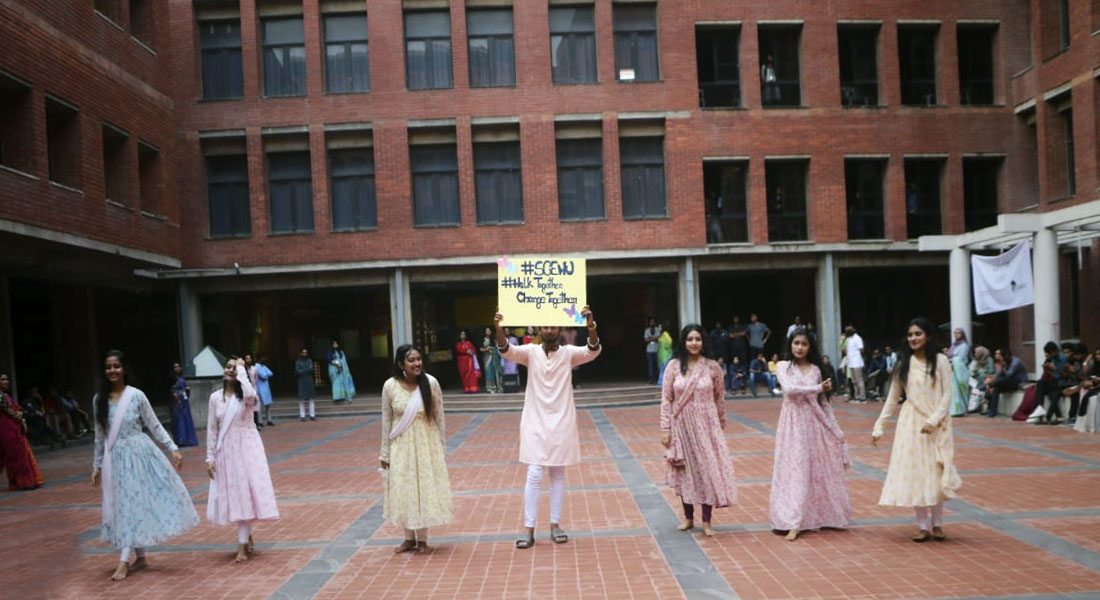 'Let's Talk: "LIFE": an awareness program on Suici...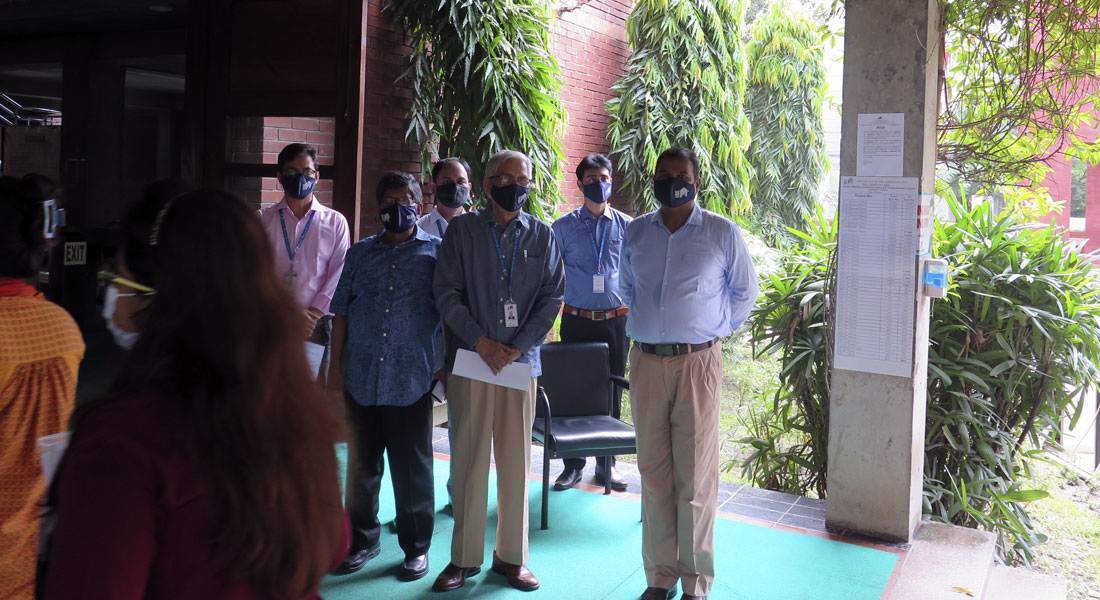 ADMISSION TEST FOR FALL SEMESTER 2022 HELD AT EWU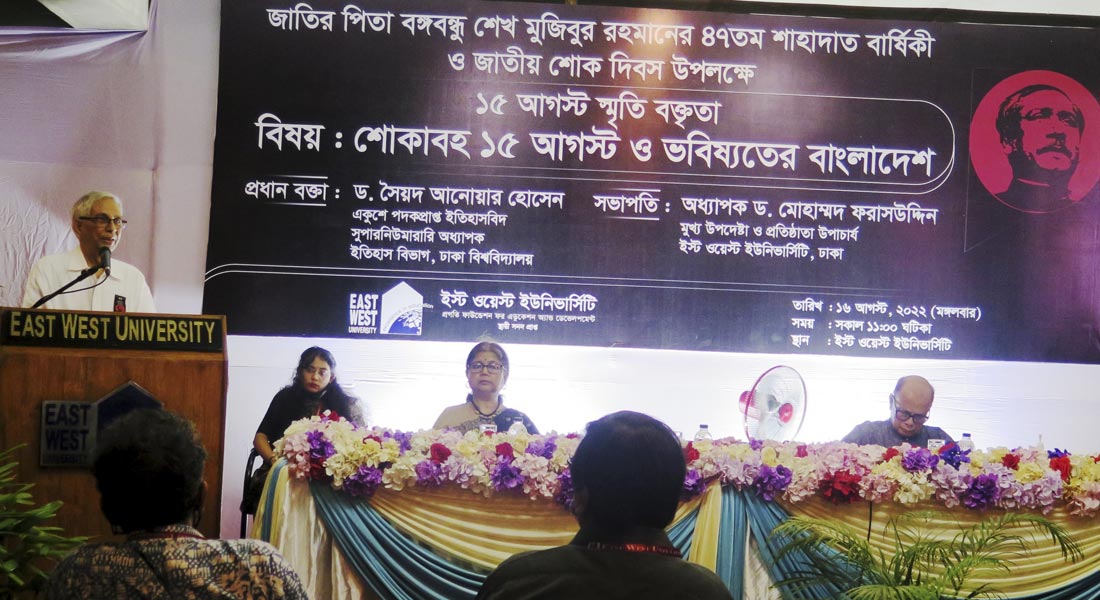 EWU Arranges a Memorial Speech on National Day of...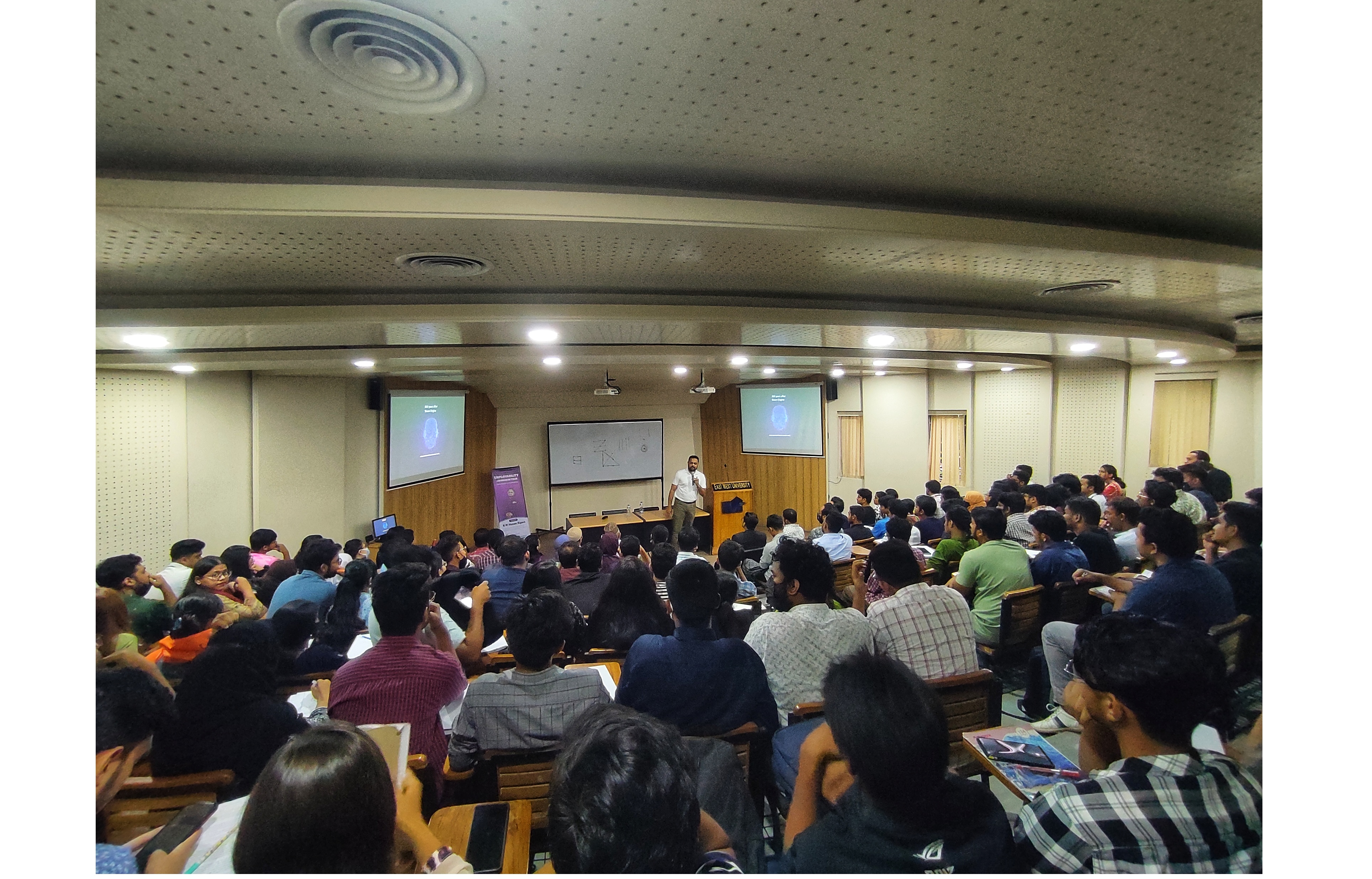 Seminar on "Employability"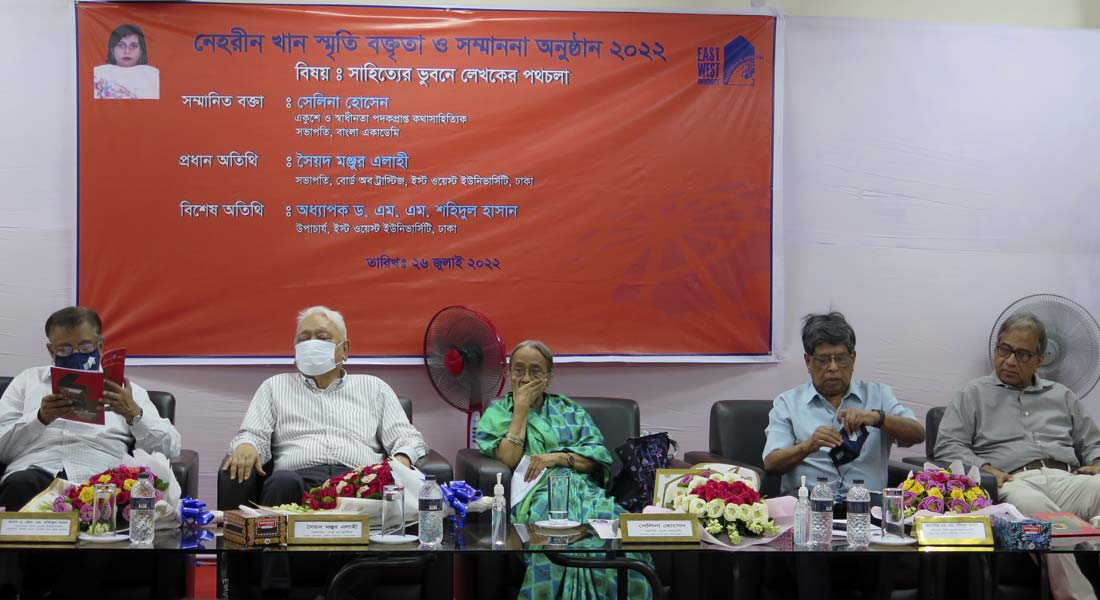 EWU Holds 4th Nehreen Khan Memorial Lecture by Sel...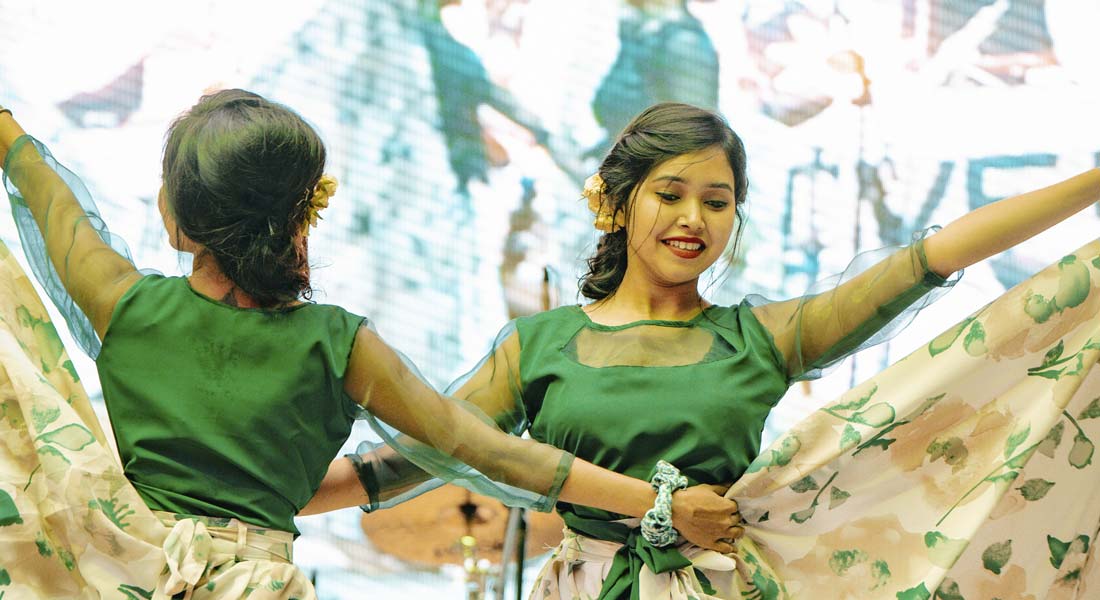 The Journey Of Super Twelve organized by East West...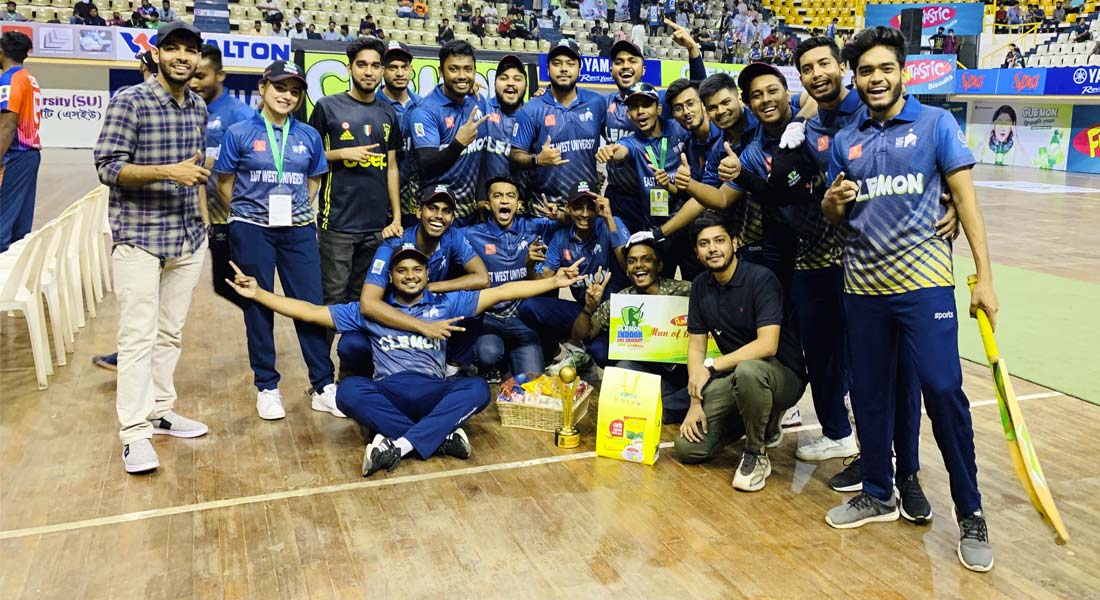 Clemon Indoor Uni Cricket 2022 organized by EWU Sp...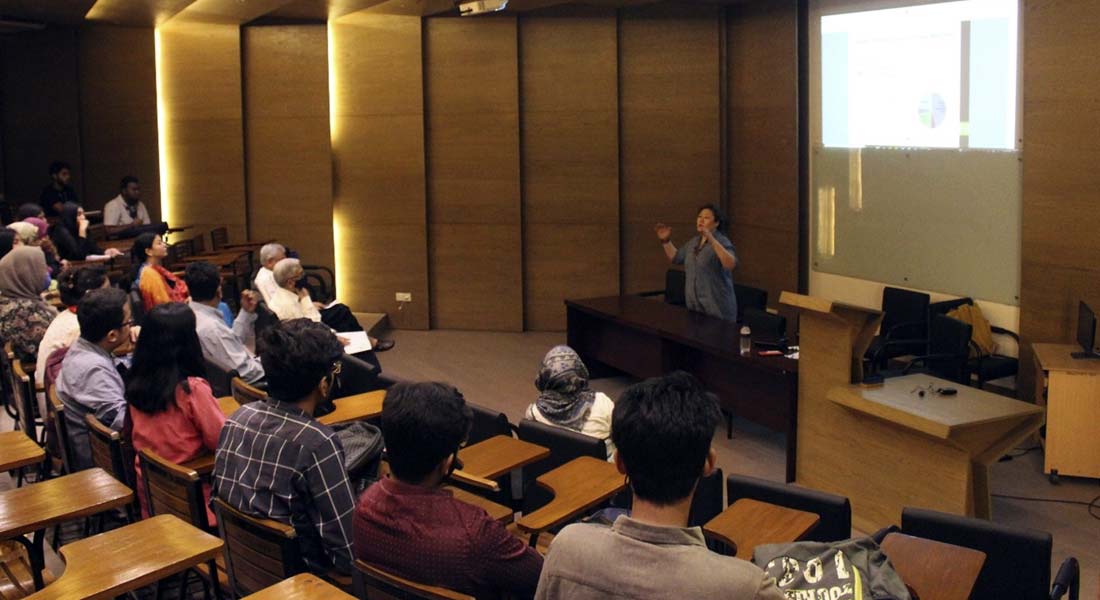 World Bank Senior Environmental Specialist Expatia...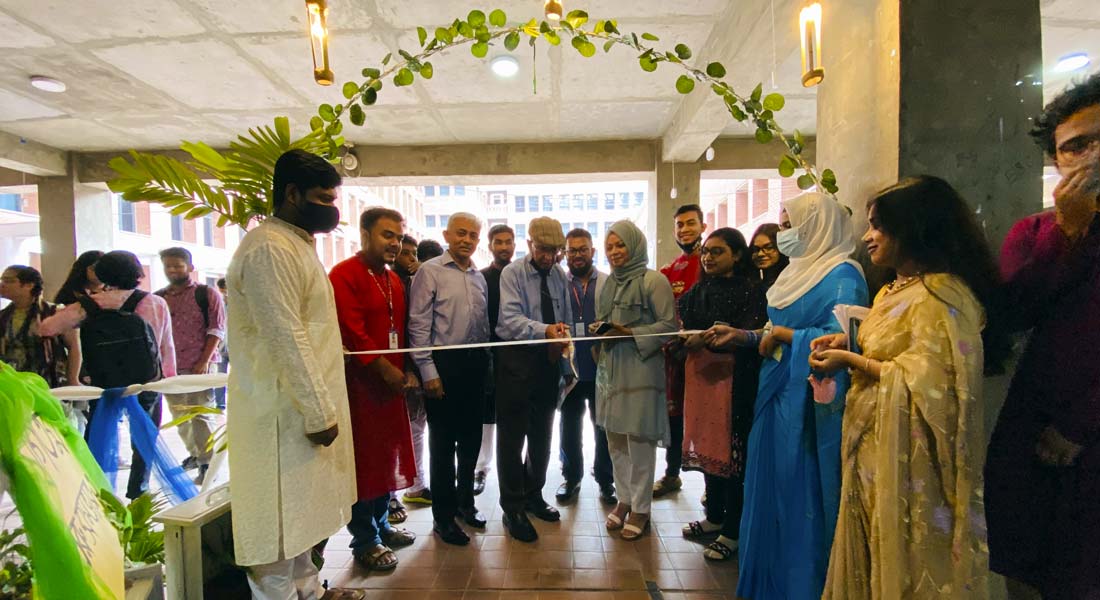 'Taru Sambhar' organized by East West University E...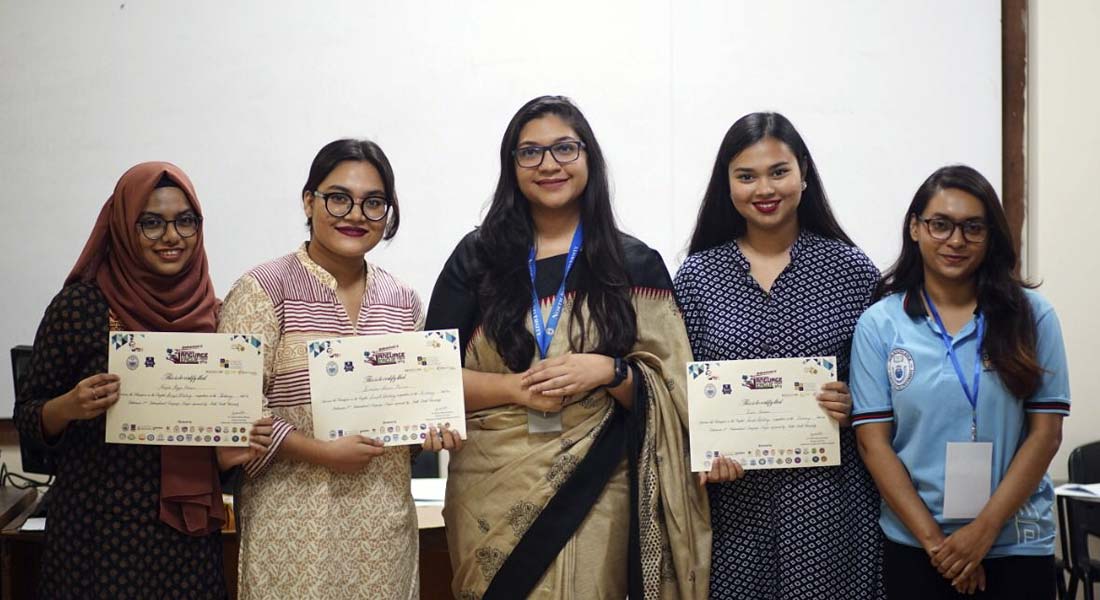 EWU Won Script Writing Championship at NSU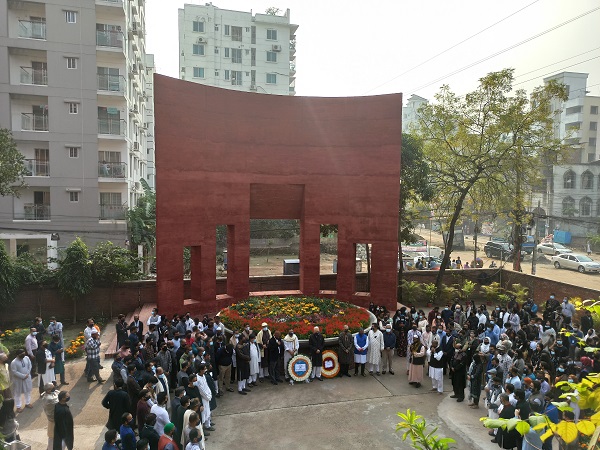 EWU Inaugurated its New Shaheed Minar on Internati...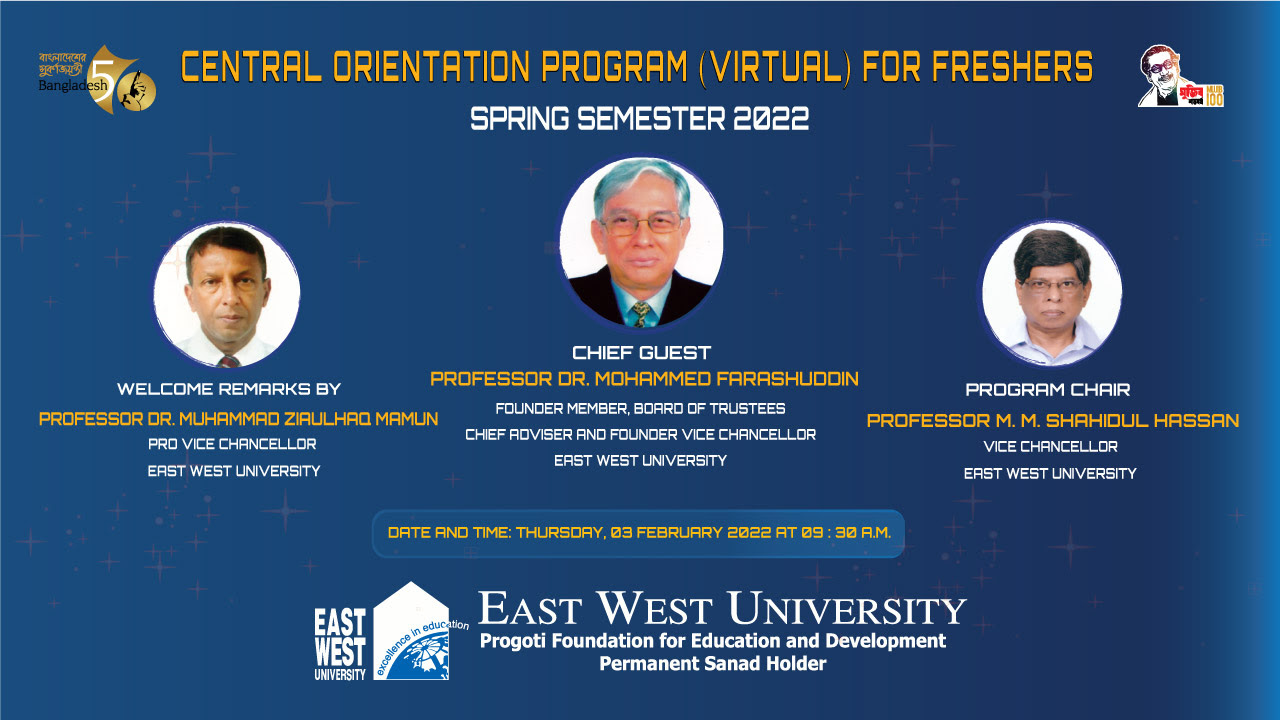 East West University Arranges an Orientation Progr...